Dismiss Notice
Get 12 monthly issues of BeerAdvocate magazine and save $5 when you select "auto-renew."

Subscribe now →
Dismiss Notice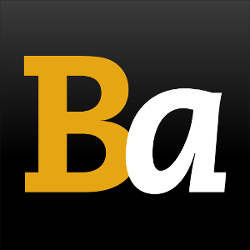 Join our email list →

And we'll send you the latest updates and offers from BeerAdvocate, because knowing is half the battle.
Weekapaug Gruit Ale
- Cambridge Brewing Company
| | |
| --- | --- |
| Educational use only; do not reuse. | |
Reviews: 38 | Hads: 85

3.43
/5
rDev
-10.2%
look: 4 | smell: 3.5 | taste: 3.5 | feel: 2.5 | overall: 3.5
Drank on-tap at Redbones BBQ, Somerville, MA
Poured a hazy, ruddy orangey-amber with a tight, foamy, one-finger, bright white head that slowly faded to a thin film.
The aroma was malty and intensely herbal. Somewhat earthy. Subtle notes of ripe fruits came through as well.
The taste was similar to the nose. Quite herbal and slightly spicy with strong notes of rosemary, thyme and licorice. A slight citric edge was also apparent. The finish was rather clean and dry with a somewhat herbal aftertaste.
The mouthfeel was noticeably thin and watery. Moderate carbonation.
This was an interesting and unique beer but not one that I would likely try again.
★
658 characters

4.37
/5
rDev
+14.4%
look: 4 | smell: 4.5 | taste: 4.5 | feel: 4.5 | overall: 4
On tap on 2/21/08
A clear red amber with a fine, thin delicate head that dissipates quick. The color is vibrant and bright.
A very sweet, herbal nose, sour fruits, floral esters, honey-soaked malt, corriander and nutmeg. Pretty dang aromatic!
This is a wild floral and sweet malt...NO hops!! but plenty of herbs and spices. Nutmeg and a wonderful oak-flavored tang that is very unique. For a brew with no hops this still has a nice fruity edge and very sweet that is mellowed by the tangy herbs and spices.
This is a clean, medium feel with a crispy, clean finish.
There's actually a warning on this brew, about how too much can lead to high intoxication and perhaps some aphrodesiac-like effects due to the mix of natural herbs that replace the hops. This is a wild brew that proves Will meyers of CBC is on th cutting-edge of brewing. a real treat.
★
860 characters
4.05
/5
rDev
+6%
look: 4.5 | smell: 4.5 | taste: 4 | feel: 4 | overall: 3.5
Poured out a cloudy medium brown beer, with a big thick white head, that dissapeared soon after being poured out. Smelled sour, citrusy, and herbal. The tastemimicks the nose, sour, citrus, herbs, with a touch of something bitter (licorice?). The mouth was fairly crisp and bubbly, the finish was long, with the sourness lingering.
★
331 characters

4.1
/5
rDev
+7.3%
look: 4 | smell: 4 | taste: 4 | feel: 4 | overall: 4.5
The gruit is an interesting ale. It doesn't have hops in it, but still somehow manages to be delicious. Having only tried one gruit previously (Fraoch, from Scotland), I had an idea what I was getting into. The Weekapaug Gruit (named after a Phish song) was a bit better. It's a deep, dark black with almost no head. The aroma is hard to put a finger on - some caramel, a bit chamomile. It has a unique flavor as well. It's malty and somewhat sweet. It seem non-beer until the wheat and malt kick in. I enjoyed it quite a bit.
★
526 characters

3.82
/5
rDev 0%
look: 3 | smell: 3.5 | taste: 4 | feel: 4 | overall: 4
Presented from the tap in a simple "tear drop" glass the beer was a dark brown near black color innitially but settled to a bright ruby red about half way through the sample. Presented with no head, leaving no lacing, and no signs of carbonation. All in all, not an "eye candy" beer by any stretch of the imagination.
The nose was sweet and ripe with mollasses and syrup like honey aroma. Earthy and the smell of freshly churned garden dirt. Slightly smokey and medicinal.
The taste is of sweet malt made sweeter with honey that leaves a good mouthfeel on the palate. Some earthy and smokey flavors, very herbal and medicinal. No hop character as expected, and the smokey flavor increases slightly as the beer warms. Very subtle chocolate and vanilla flavors towards the end with an smooth if not somewhat syrupy finish.
Medium body with little carbonation.
An interesting style and one most are probably unfamiliar with. I know I am not and I approached the beer with an open mind having little if nothing to compare it to. Alone, it was a good beer. Slightly alla dopplebock, slightly alla rauchbier; this is for sure an interesting an enjoyable beer. I would say I would not rush to find as many of these as possible and drink them, but I would not shy away from the style when it presents itself either.
★
1,319 characters

4.12
/5
rDev
+7.9%
look: 4 | smell: 4.5 | taste: 4 | feel: 4 | overall: 4
This beer is fantastic, very authentic and for those looking for sort of a history lesson of "ancient herbed ales" this is the text book. It poured a dark brown that left a thin tan lace that quickly disappeared. The aroma is very floural(rosemary, wheat, grass), chocolate, flowers, very aromatic. The taste is surprisingly sweet upfront followed by bitter flower/tree bark balance (if you ever have the chance to eat edible flowers that is the bitterness I'm talking about). It is then finished with a nice malty honey base that is so pleasing. This beer is great, with the combination of belgian yeast and the the fresh herbal tastes this is a treat.
★
653 characters

3.95
/5
rDev
+3.4%
look: 4 | smell: 4 | taste: 4 | feel: 3.5 | overall: 4
my third time sampling this style, and i must say that i am quite fond of it overall, though this gruit was, to me, less adventerous and more watered down than heavyweight's two druids. it pours a light brown/amber-ish colour with a faint but sticky head. the smell is has an herbal tea feel to it, combined with some spice, fruit (sour apple or lemon, perhaps) and malt. the flavour is quite similar to the smell, with a slight sour flavour combined with a touch of ginger running throughout. the finish is tart and a touch sweet. this is definitely a different style that may take some getting used to. but i found this brew to be quite refreshing and tasty and very easy to drink overall.
★
691 characters

3.96
/5
rDev
+3.7%
look: 4 | smell: 3 | taste: 4 | feel: 4 | overall: 5
Murky dark brown with small fuzzy patches on top that stay. Very floral and herbal aroma, with dandelions coming to mind over a toasty backdrop. Flavor is toasty caramel swamp-water with hints of rootbeer and a zing from an herb that is hard to place, but works well in the brew. Finish is just right in its compexity and lenth. Medium body, medium carbonation, smooth feel. Very smooth all around. Earthy. This is not as "different" as I was expecting, since the flavor focuses primarily on the malt. It was, however, infinitely drinkable and I enjoyed it very much.
★
567 characters
4.4
/5
rDev
+15.2%
look: 4 | smell: 4 | taste: 4.5 | feel: 4 | overall: 5
Presents as a opaque belgian/dark ale in appearance, with little head [again I was having the sampler glasses on a lunch-break, so the light effervescense was probably hampered]. A light but pleasing herbal smell ('cus it's brewed with herbs [yarrow, gale, & rosemary] rather than hops). Sweet but not too malty and quite smooth. [heck of a lot more drinkable than the Benevolance...not that that wasn't fun, I just couldn't take more than a half-pint]. Very Good and downright excellent on a brisk autumn day!
★
510 characters

3.8
/5
rDev
-0.5%
look: 3.5 | smell: 3.5 | taste: 4 | feel: 3.5 | overall: 4
Trying to make a woman match your moves, and I'm sharing in the weakapaug gruit…. I often wonder what percentage of people who order this beer get the reference to the song.
Anyway.
It poured a coca-cola colored clear black body with a tiny little almost non-existent tanish/ white head. The nose was subtle but there. Dark malts with some interesting spice wafting up.
The taste sort of caught me off guard at first. Very porter like. Smooth and light with some dark caramel malt flavors. You can definitely tell this beer has no hops, but it's not distracting at all. An interesting blend of spices. Herbs with some licorice root, rosemary, some other soft herbal tea like flavors. Quite an interesting brew. All very well balanced, especially that the malt balances so well against a non-hop bitterness.
I wonder sometimes about these crazy people at CBC. The Jerry Garcia doll behind the bar, beers named after phish songs. Although true phish head's know they usually play weekapaug only after mike's song, and another tune. So maybe this is best enjoyed as the 3rd beer in a tasting.
Basically though, a good beer. Not my favorite, it's just not quite as spicy as the heather ale, but definitely worth a try.
★
1,233 characters
4.27
/5
rDev
+11.8%
look: 3.5 | smell: 4 | taste: 4.5 | feel: 4 | overall: 4.5
I was sharing in the weekapaug gruit at the CBC's 15th anniversary party For a hopless beer, this is one balanced and spicey ale. The grainy body is complimented by a spice bouquet. There's a lot of rosemary and yarrow to give this golden and headless brew a pleasant kick.
★
273 characters
4.3
/5
rDev
+12.6%
look: 4 | smell: 4 | taste: 4.5 | feel: 4 | overall: 4.5
I had this beer on tap at Cambridge Commons last night. Served in a 12 oz long stem tulip shaped glass. Mahogany brown in color with a small white head that seemed to last. The smell was very subtle but had hints of many different spices. Which leads me to that taste. Solid malt backbone with many spices coming through. I picked up things like cinnamon, nutmeg, oregano as well as hints of something earthy. The aftertaste was where the yeast flavors came into play.
VERY easy drinking and refreshing. The beer was extremely complex considering there are no hops added. I loved it.
★
587 characters

4.17
/5
rDev
+9.2%
look: 3.5 | smell: 4 | taste: 4.5 | feel: 4 | overall: 4
Sampled on tap at the brewpub.
This is an interesting beer brewed without hops. Instead the spices sweet gale, yarrow, and wild rosemary are used, as well as licorice root and nettles. Brewed with Scottish pale, caramel, and wheat malts, as well as oats. The beer had an interesting flavor that was reminiscent of another non-hopped beer from CBC, the Heather Ale. I can't quite put my finger on the source of this flavor, but perhaps it is one of the spices or perhaps it is malt without hops?
This gruit ale poured a hazy amber brown color with white foam that settled. The smell was somewhat sour with a pungent herbal aroma together with some malt, grain, and citrus. The taste was citrusy and herbal with some dry malt overtones and no bitterness. The mouthfeel was very dry and smooth and crisp with medium body and low carbonation. There was a citrusy feel and a malty, herbal aftertaste. This was a very interesting beer: nice and refreshing.
★
956 characters
Weekapaug Gruit Ale from Cambridge Brewing Company
86
out of
100
based on
38
ratings.