Dismiss Notice
Dismiss Notice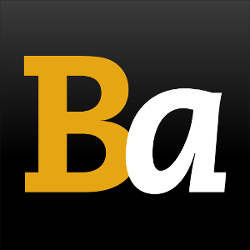 Join Our Email List →
And we'll send you the latest updates and offers from BeerAdvocate, because knowing is half the battle.
Dismiss Notice
Sierra Nevada Bigfoot Barleywine Style Ale - Barrel-Aged
- Sierra Nevada Brewing Co.
| | |
| --- | --- |
| Educational use only; do not reuse. | |
Reviews: 208 | Hads: 1,132
4.56
/5
rDev
+10.1%
look: 4.5 | smell: 4 | taste: 4.75 | feel: 4.75 | overall: 4.75
First time I have tried this. A 10oz glass at SN taproom. Bigfoot hops r still there but subdued. Whiskey barrel taste complements the Bigfoot flavor perfectly. Everything is in balance. Mod malty nose with whisky barrel aroma nicely in step. Mine is a bit cold now. Hides its alch very well. Very enjoyable. Went perfectly with dinner.
★
337 characters
4.52
/5
rDev
+9.2%
look: 4 | smell: 4.5 | taste: 4.75 | feel: 4 | overall: 4.5
A: Pours a reddish-brown with a dense creamy head. Lots of lacing.
S: Fruity and malty with a noticable bourbon presence.
T: Big flavor. The same old familiar hoppy Bigfoot taste but with a strong taste the evolves from potent bourbon to a soft and complex vanilla flavor as your palate adjusts.
M: Big, thick, and silky smooth with light carbonation.
D: There are many beers that don't do well with bourbon aging. This isn't one of them. If you like Bigfoot, then you should buy copius amounts of this if given the chance.
★
531 characters
3.75
/5
rDev
-9.4%
look: 4 | smell: 4 | taste: 3.5 | feel: 4.5 | overall: 3.5
Shocked to see 'Aged Bigfoot' on the tap list at the Beer Engine in cleveland. 5 bucks a snifter. A steal if you ask me.
Talking to the bartender, turns out this 2 year old is barrel aged.
Being a monstrous Bigfoot fan, and especially aged bigfoot, I
obviously could not resist. (Of all nights, I was wearing a bigfoot tee shirt, i was virtually obligated)
The barrel comes off very strong. The beer is incredibly smooth, which has been my experience with older vintage bigfoots. Especially for the alcohol, major smooth here.
The barrel seemed to overpower the beer a bit, to me, and obviously when you're talking barleywine, thats not a minor thing.
Overall the beer was very good, would definitely drink it again, it just was a hair off of what I would have really liked in this beer.
To me, and I love huge, huge flavorful beers, the barrel just needed to be turned down a notch so this exceptional brew gets to show itself off a bit more.
★
952 characters

4.1
/5
rDev
-1%
look: 4 | smell: 4.5 | taste: 4 | feel: 3.75 | overall: 4
A: Pours translucent amber/orange-y color. Settles in to glass a deep amber/soil color. 1 finger, tight, cream head. Bubbles throughout. Not much in the way of alcohol legs.
N: Best part of the beer, IMO. Spirits from the barrel are there. Caramel. Raisin. Toasted coconut. Nice malty sweetness. As it warms, and I take a few big hearty "sniffs" the pine-y hops Bigfoot is known for are there.
*I did NOT read the back of the bottle prior to taking my notes and rating, but to my surprise...I damn near nailed what SN tells us we'll pick up on. Fairly happy with myself.*
T: Hops are more apparent; this is the Bigfoot ale I know. Whiskey/barrel character is there, but not front and center by any means. The hops steal the show. Very bitter toward middle of the palate. Finishes with an enjoyable (and needed) malt sweetness.
M: Medium. Fine. That is all.
O: I like the normal version. I like the BA version. The barrel adds quite a bit on the nose, and just enough on the taste. Solid beer and glad I picked it up.
★
1,024 characters
4.03
/5
rDev
-2.7%
look: 4 | smell: 4 | taste: 4 | feel: 4.25 | overall: 4
It poured like a mildly diluted syrup. Nice and viscous. It was a pretty, clean amber color with mild pinkish hues (horrible kitchen lighting? Maybe...). It has a sweet, toasty, mildy fruity aroma to it. As soon as I took a sip I knew I was in trouble. The ABV is very apparent when you first taste it! But it smooths out nicely and coats your tongue, then lingers there with a nice mildly fruity, hoppy flavor.
Wasn't sure I liked it at first taste, but it definitely grew on me. The flavors blended the longer it was on your palate. Nice beer. Silky beer. Strong beer.
★
572 characters
4.4
/5
rDev
+6.3%
look: 4.25 | smell: 4.25 | taste: 4.5 | feel: 4.25 | overall: 4.5
A sexy beer. I am not good at colors, but I'll do my best to describe the appearance. Held to the light, it is ruby red, with a fair amount of translucence. When not in the light, it reminds me of a scotch ale. Are dark brownish mahogany, with red hints, fairly murky. Lovely tan lacing that never fades.
Aroma has hints of regular Bigfoot. Some of the citrus and pine hops, but far more subtle. Plenty of oak and vanilla, maybe some molasses. Some booze noticeable but not too much. Overall malty, sweet goodness. More mellow than I expected.
It is still pretty hoppy. Definitely has mellowed after a year in the barrel, but the hops are still prevalent. This is a good thing, as I love the hop profile of Bigfoot. Perfect combination of citrus, pine, and hop sweetness. The malt profile surrounding the hops is also Bigfoot-esque, but richer, and a bit harsher, but in a good way. Hard to pick out individual flavors with so much going on. Obviously the oak/vanilla is prominent. The bottle label says "rich burnt sugar...toasted coconut and raisins." Not sure about the last two, but definitely the burnt sweetness. There is some kind of lingering fruitiness in the finish that I like. I really like that the whiskey booziness is distinct but not overwhelming. Adds another layer of complexity rather than merely burning alcohol.
Rather creamy, lingers for a while...nice.
While it was not exactly what I was expecting, it was still very enjoyable. Perhaps it is the Boltcutter effect, but I thought that BA Bigfoot would be an all out flavor assault and completely lacking in subtlety. Far from it, this beer was rather mellow and never overpowering. The flavor of the whiskey barrel rather than the intensity and the heat was most noticeable. I like what SN did with this. I hope they continue with this annual release.
★
1,829 characters
3.36
/5
rDev
-18.8%
look: 5 | smell: 4 | taste: 3 | feel: 3 | overall: 3
Maybe it's because I loved another barleywine that bf brought me this as a "hey it's Friday!" gift. I know that's SO sweet but, well, there's a bizzilian gifts that are a guaranteed "OMG" and maybe beer isn't one of them? OK, back story: I love bourbon and adore Manhattans. And recently I really liked a beer that was sweet and rich and layered with toffee character so it isn't really anyone's fault. It would seem natural to think "get the Bourbon loving gf a beer aged in whiskey barrels!"
The problem became that I just didn't like it so much.
Yes moments? It is beautiful and comes in a bottle like champagne (yum!) and looks stunning in a glass. It even smells like whiskey. What went wrong? All that sweetness and whiskeyness don't seem to really work together, like clashing plaids or wearing too many shades of green.
I can't give it a bad review (ugh should anyone's second review be bad??) but simply warn y'all that this isn't a nice, easy to love kind of beer. It has it's challenges.
★
998 characters
4.6
/5
rDev
+11.1%
look: 5 | smell: 5 | taste: 4.5 | feel: 5 | overall: 4
The Sierra Nevada Brewery is an amazing place to sample beers. They always have ones that you have never seen in the store or have never heard of. Last night I had wood barrel aged bigfoot. It was aged in a whiskey barrel so it ended up being 12.5% and it had a nice taste of whiskey at the end.
★
295 characters
Sierra Nevada Bigfoot Barleywine Style Ale - Barrel-Aged from Sierra Nevada Brewing Co.
92
out of
100
based on
208
ratings.