Dismiss Notice
Dismiss Notice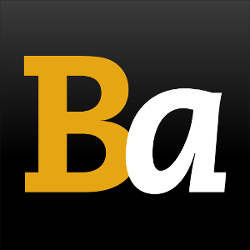 Join Our Email List →
And we'll send you the latest updates and offers from BeerAdvocate, because knowing is half the battle.
Dismiss Notice
KeTo Reporter
- Birra Del Borgo
| | |
| --- | --- |
| Educational use only; do not reuse. | |
Reviews: 13 | Hads: 26
3.97
/5
rDev
+5.3%
look: 3.5 | smell: 4 | taste: 4 | feel: 4 | overall: 4
On-tap at the Italian Spectapular at the Local Taphouse in Sydney.
Pours a deep, solid and pretty gooey and oily black colour. Head is a filmy brown hue. Relatively light bodied in the glass. Looks pretty good.
Nose is rich and roasty, with some mild toasted tobacco notes and a pretty deep sweetness backing it up. Some true graininess comes through to back up the other roasted characters. It's very pleasant.
Taste is big and smooth, and smooth without any clinging sweetness. Languid roast on the front, with a nice clean biscuity finish. The tobacco adds more of a sweetness to the back, and some depth and complexity to the finish. Ahh... It almost makes you want to take up smoking.
Nice stuff: I'll pay that for sure. Very smooth, rich and flavoursome with a lot to offer. Were I not so brainwashed to believe that this beer is probably giving my mouth cancer, I'd drink this regularly.
★
898 characters

4
/5
rDev
+6.1%
look: 4 | smell: 4 | taste: 4 | feel: 4 | overall: 4
Looks, smells and tastes like a regular porter. Taking into account that I knew it had tobacco added, and if you really dig for it, you can find some faint notes. But overall it's a really nice and easy drinking porter.
★
219 characters

3.32
/5
rDev
-11.9%
look: 3.5 | smell: 3.25 | taste: 3.5 | feel: 2.75 | overall: 3.25
Veyr dark opaque brown with a very shortlasted tan head. No lacing.
Earthy roasty aroma with some cardboard notes. The oxidation is unfortunate. Interesting though.
An interesting flavour. The porter is there with it being roasty and earthy. The tobacco seems a little lost and it just lacks a bit of panache.
Medium body with moderately-high carbonation. Okay but too fizzy for me liking.
An interesting beer. The porter is good but the special processes are lost on me.
★
475 characters
3.84
/5
rDev
+1.9%
look: 3 | smell: 4 | taste: 4 | feel: 3 | overall: 4
Pours black with a large tan head.
Nose shwos roasted malt, soft funky notes, liquorice and soft cocoa.
Interesting flavour, there's some distinct fruity acidity in a lambic way along with gentle roasted malt.
Could use mroe carbonation and a richer body.
★
255 characters

3.95
/5
rDev
+4.8%
look: 4 | smell: 4 | taste: 4 | feel: 3.5 | overall: 4
Pours a dark-brown portery colour, clear with nice foamy head of a deep beige, slight golden tinges around the edges. Nice, decent porter look; has a touch of espresso about its appearance.
Smells very spicy and smokey. Deep roasted malt base with spicy, herbal notes that combined with the roast give a slight ashiness. Quite sharp, too, but it's all quite pleasant. Piquant, like a good wake-up coffee.
Again very spicy on the palate. Lots of tobacco characters on there with herbal notes, some mediciney characters coming in and a touch of pepper. Smoke, too, almost meaty. The roasted malt provides a very solid foundation and complements all these extra complexities well on the back. Very pleasant indeed.
Slightly thin on the mouthfeel, but OK. Smooth texture.
Very interesting brew. More on the interesting side, but I think it makes good use of tobacco. More tobacco should be used in brewing and less for smoking, I say.
★
934 characters

3.8
/5
rDev
+0.8%
look: 4 | smell: 4 | taste: 4 | feel: 3 | overall: 3.5
This is a similar beer to Del Borgo's standard robust porter, only that it's dosed with a helping of Kentucky tobacco (hence the KeTo, although the To is for Toscano...per the label). The beer is a deep black color with a soapy tan head. Decent lace, and all around appealing looks. The aroma is solid...plenty of highly roasted malts. Chocolate, smoke, burnt and caramelized sugars. There's also a notable tobacco scent in the aroma. It really comes out in the taste, however, with a tongue numbing, mouth enveloping flavor. There is a strong hop flavor and a peppery spiciness in the flavor as well. It finishes with a sharp bitter streak. Medium-full body. Certainly worth a try.
★
682 characters

4
/5
rDev
+6.1%
look: 4 | smell: 4 | taste: 4 | feel: 4 | overall: 4
Been looking forwards to this as its an interesting idea combining beer with tobacco and pours the darkest kola beer hue which leaves a creamy khaki three finger head and lacing everywhere,the smell is ashtray tobacco mixed with cherries,milky chocolate and red grapes,the mouthfeel is just over light bodied and silky smooth like velvety milk chocolate with tastes of milky chocolate,only the slightest hint of tobacco,creamy vanilla,hazelnuts,milky coffee and finished with a creamy nuttiness and overall its an interesting drop which i like and i would definately buy this again perfect nightcap cheers.
★
606 characters

3.8
/5
rDev
+0.8%
look: 4 | smell: 4 | taste: 3.75 | feel: 3.5 | overall: 3.75
A: Dark brown with an amber tinge, no carbonation and a half finger of beige head.
S: Vanilla, chocolate, brown sugar, bananas, light tar, licorice, a light cigar quality but really hidden.
T: Chocolate, light fruity quality, licorice, tar, not really getting vanilla, a hint of brown sugar, perhaps some tobacco on the finish.
M: medium thick slightly oily body, medium low large flat bubbled carbonation.
O: Got on Wishbeer, drank in Kunming March 13, 2015. Wish the tobacco came through more. Artsy bottle, great idea, and well done for a porter.
★
564 characters

3.85
/5
rDev
+2.1%
look: 4 | smell: 4 | taste: 4 | feel: 3.5 | overall: 3.5
Originally posted a few days ago but then deleted somehow. Live Review. Poured from the 0.75 Liter bottle that I purchased in Bologna, Italy in June at a great little bottle shop there and then carried back with me in my luggage. I believe that the cost may have been about 9 Euros or about $14. Poured into my Cooperstown Beverage Trail pint glass. "Best by" date of April 2010 stamped on the back, bottom part of the label. 5.2 % alcohol also listed on the back label.
A Pours a very dark rich looking body under a medium brown, creamy head. Direct light reveals a very dark burgundy color. Good lacing after repeated sips. 4.0
S Nice medium to dark roast malt with maybe a trace of tobacco that is supposed to be in this beer. I find that the smell of this roasted malt is close to that of tobacco. Anyway, the smell of a nicely brewed porter is certainly there. 4.0
T There is certainly the porter, medium to dark roast malt but then there is that tobacco taste as well that I do not particularly like in a beer. It reminds me of the brief time in the late 1990's that I smoked cigars (total of about 10, not a lengthy period of time). The tobacco taste is not overwhelming but does tend to stay in my mouth like those cigars. This is a good tasting porter. 4.0
M More thin than what I expected but the tobacco and roasted malt taste really adds some thickness to the feel of the beer. I expected there to be much more smoothness to the feel due to the presence of the creamy head. 3.5
D The drinkability for me is driven down a bit by the presence of the tobacco. I drank the approximate 2 pints that make up the bottle, though, so I will rate it above average. 3.5
Notes: A satisfying beer to wait this long to drink and certainly a unique tasting beer from del Borgo.
★
1,780 characters
3.2
/5
rDev
-15.1%
look: 3 | smell: 3 | taste: 3.5 | feel: 2 | overall: 3.5
Pours black with no carbonation. Aroma is burnt malt with light sweetness.
Taste is dominated by burnt dark malt with some bitter flavours that could be tabacco, but I am not sure about it. Mouthfeel is light/medium with absolutely no carbonation.
Drinkable, but certainly not worth its high price.
★
301 characters
3.47
/5
rDev
-8%
look: 4.75 | smell: 3.25 | taste: 3.5 | feel: 3 | overall: 3.5
L:
-pours the darkest of brown with no light coming through and a small to medium,frothy,khaki head
S:
-smoke,coffee,oats,phenolic,herbal (Tobacco?),licorice
T:
-sugar,coffee,black bread,smoke,mocha,licorice
F:
-light to medium body
-low to medium carbonation
O:
On the sweet side for a Porter.
Tobacco is almost not noticeable
Good overall.
★
341 characters
3.78
/5
rDev
+0.3%
look: 4.5 | smell: 4 | taste: 3.5 | feel: 3.5 | overall: 4
This tastes almost more like a Doppelbock than a Porter which is in my view a good thing but not at all what I was expecting.
The taste is very good and I think that Munich malts have been used in this but it is somewhat tainted by a metallic undertone which may be to do with the tobacco leaves they use when brewing this...
★
326 characters

3.42
/5
rDev
-9.3%
look: 3 | smell: 3.5 | taste: 3.5 | feel: 3 | overall: 3.5
I've been known to enjoy spot of tobacco by and by and this beer sounded too interesting to pass up. Pours a very dark brown with a decent tan head that doesn't last long. Super-loud fizzing on the pour, but no lacing on the glass and a bit flat overall.
Pretty interesting nose on this one. Roasted malt with a definite ashtray note. If I didn't know there was tobacco in this I might not give it a second thought, but surely that's what that smell is. On the palate, lightly roasty. Very dry, almost powdery. Gritty malt base, peppery note, cocoa, with a rather abrupt finish. A hint of tar. There's a light lingering bitterness but not much. Kinda odd. Nice while it lasts.
Thin in the mouth. That is disappointing. A nice enough porter with some unique traits but nothing too out of the ordinary. Not great value for money.
★
831 characters
KeTo Reporter from Birra Del Borgo
84
out of
100
based on
13
ratings.