Dismiss Notice
Dismiss Notice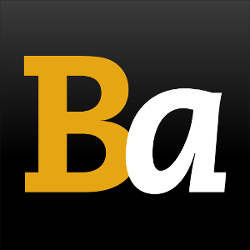 Join Our Email List →
And we'll send you the latest updates and offers from BeerAdvocate, because knowing is half the battle.
Dismiss Notice
Winter Ale (2012) / 5th Anniversary Ale
- Kern River Brewing Company
| | |
| --- | --- |
| Educational use only; do not reuse. | |
Reviews: 89 | Hads: 269

4.77
/5
rDev
+7.2%
look: 4.5 | smell: 5 | taste: 4.5 | feel: 5 | overall: 5
On tap at Toronados
A: Pours a beautiful and slightly hazy golden color with a 1/2 finger bone white head.
S: Full of fantastic citrus hop aromas. Big mango and grapefruit with some candied orange and a bit of an earthiness to it.
T: Loaded with grapefruit an grapefruit pith with a good amount of honey malt and mango to balance it out. Incredibly smooth. I could drink this forever. Another fantastic beer from Kern River.
★
427 characters
4.77
/5
rDev
+7.2%
look: 4.5 | smell: 5 | taste: 5 | feel: 4 | overall: 4.5
Its enough when my favorite double IPA and overall beer is Kern's Citra but can lightning strike twice? Well I would think after drinking this beer that it can.
Appearance: This has a nice beautiful orange color with some slight haziness to it. It has a nice half inch white head to it that never goes away completely the whole time you are drinking this.
Smell: This is where Kern seems to really have it in spades. I won't say it smells as completely awesome as Kern Citra but its barely behind. Mostly a orange noise with a little mango and apricot. No real malt smell to it.
Taste: This is once again a great, balanced beer. Lots of citrus in the front of the palate -- mostly orange with a little bitter orange rind. I think this might be slightly less bitter than Citra and maybe a little more malt to it-- just barely. You get a little malt in the after taste to mellow out the hop bitterness but overall its one hell of a easy drinker.
Mouthfeel: Nice amount of carbonation that seems to balance out all the nice tropical citrus flavor along with the slight malt backbone this Double has.
Overall: Well I can now say that without a doubt Kern River by a decent margin is my favorite brewery when it comes to Double IPA's. Kyle really knows how to put a masterful, double IPA together. Wish I could get a recipe from Kyle for a double IPA. I didn't know what to expect with such high expectations after having Citra and Just Outstanding but I can say now that between Citra and 5th anniversary it does not get any better. I would put both of their double IPA's in my top 5 favorite Double IPA's. Probably actually in my top 3 favorite doubles. Way to go Kyle. Can't wait to come up and check out the brewery when the bottles of Citra are released. Wish someone would correct the alcohol percentage on this beer which is 8 percent not 7--yes I have sent in a correction change. Kern River is the epitome of what a small brewery can do -- deliver Big Flavor!
★
1,968 characters

4.8
/5
rDev
+7.9%
look: 4.5 | smell: 4.5 | taste: 5 | feel: 4.5 | overall: 5
Shared with Klym, SundaySour, and family on a weekend session! Ah the weekend, at last.
Poured into Stone Nonic.
A: Deep neon honey with swirling solar flares of more intense oranges. Yellow sap edges out the glass. Two and a half finger head rounds out the visual.
S: Tropical fruits with some juicy peach flesh. The smell lingers on mango and passion fruit. Guava in the nose makes me salivate. A brief cameo by some cantaloupe melon. Delicious fruit salad smells, nothing is left out!
T: Um? WOOOW! I was not ready for this. BRB taking a breath. Okay back, this is truly a matador beer from Kern River. drastically different tastes from the smell, but not in a bad way AT ALL. Extremely bright candied rinds flavor the palate with such richness that you half expect there to be some phantom pulp swishing around in your mouth. There is a polygamist marriage of all citrus fruits; where even sweet limes are given a brides maids role in the wedding. Just an incredible citrus juice napalm bomb. Floral hops make an amazing bed for the rest of the flavors to lay upon. Hops welcome some juniper. I give up, this beer is all on it's own, it is just a prismatic flavor experience.
M: the mouth-feel is oh so effervescent. Slow release of tingling wonderment. The sensation matches the zesty spritzing of citrus throughout. Really just so spot on.
O: If I worked at Kern river, I'd feel I could retire after brewing such a precious gem. I will not rant (you think this is ranting? you should have heard me when I tried this). This is perfection. One of the best DIPAs I've ever had. A high throne sits among the other greats. Trade your first born to try this.
★
1,667 characters

4.85
/5
rDev
+9%
look: 4.5 | smell: 4.5 | taste: 5 | feel: 5 | overall: 5
Poured into a shaker pint. Pours a hazy orange almost hay color. Very nice sticky white head with tons of lacing.
Aroma is so hoppy citrus. Not the most aromatic I've had but very nice. Slight sweet aroma.
Taste is amazing. One of the best I've had and the best I've had is heady topper. Smooth dry and slightly sweet in the finish but with a super nice hop taste that is citrucy and a bit piny. I'm gunna need to find more of this before I can't any more.
Mouthfeel is nice and dry with a slight maltyness. Has that distinct hoppy beer mouthfeel that I love.
Another great IPA from Kern River. Still need to try Citra but Just Outstanding is good. Get it and try it. You won't be disappointed.
★
698 characters
4.85
/5
rDev
+9%
look: 4.5 | smell: 4.5 | taste: 5 | feel: 5 | overall: 5
A: Pours a lovely golden brown, maybe two shades lighter than the bottle itself. Head is full and excited at first, but dies down into a 1 finger head and simmers lower. Beautiful lacing for a DIPA. This looks good.
S: A fruit and berry cocktail with only the finest trace of hops. If the smell is any preview to the taste this is a world class winner of a DIPA.
T: I think this one would break the hearts of many. Again, wonderful and slight hop bitterness with a deeply sweet core. Many beers give traces of various fruits, but this one could be its own fruit and a damned good one at that. Mysterious, full, juicy, refreshing, crisp, so many things at once. Scrambling for better words but none come to mind.
M: The Alpine IPAs tend to have a more refreshing mouthfeel and I'd still say that in comparison. All I can say about this mouthfeel, though, is that it seems absolutely perfect and appropriate for delivering the flavor that it does. Scent, taste, and mouthfeel combined, this is a monster DIPA.
O: I was honestly let down kind of hard by Just Outstanding so I approached this with a lot of skepticism. That said, I was blown out of the water. This is the best DIPA I've ever had, easily, and I wouldn't be shocked to find out it's the best in the world (though I've heard from some that their Citra is even better..). This looks Pliny look like Budweiser Select. If you take IPAs/DIPAs seriously this is an unexcusable must.
★
1,441 characters
4.88
/5
rDev
+9.7%
look: 5 | smell: 4.5 | taste: 5 | feel: 5 | overall: 5
Slightly hazy amber color with a solid 1+cm head with excellent retention and lacing. 
Bright, fresh, Lovely nose full of tropical fruit,citrus and pineapple. 
Flavor follows the nose quite well but evenbetter. Just amazing. Bright, fresh and wonderful citrus, tropical fruit with pineapple with just a touch of sweetness to balance it all out, but not a typical malt sweetness. More of a natural fruit, sweetness.
Mouthfeel is light to medium bodied. Fresh and crisp with med-high carb. 
This is an amazing beer. Such a great representation of the style and the amazing ipas we have here in Cali. Not quite as good as Citra, but I'd drink this every day if I could!
★
674 characters
4.88
/5
rDev
+9.7%
look: 5 | smell: 4.5 | taste: 5 | feel: 5 | overall: 5
Thanks to Rick at Old Town Liqour for stocking some great IPAs. Picked this up the other night and was down right impressed with it and felt it needed to be reviewed. An inch of head on an agressive pour into my Stone pint glass. Color is pretty much what you would expect from a DIPA. Smell of mango, pine and a little sweet butterscotch. Mouthfeel is amazing and the taste is ... Well its outstanding! Think of this beer like Port Brewery's Mongo meets Firestone's Double Jack. Easily competes with Pliny in my book, cant taste the alcohol and at 8% thats dangerous. I picked up 2 more bombers today cause I know they wont last long. Highly recommended!
★
655 characters

4.9
/5
rDev
+10.1%
look: 5 | smell: 5 | taste: 5 | feel: 5 | overall: 4.5
This is an amazing beer. It was just released yesterday. And it is by far one of the best DIPA's that I have ever had. It had a thick frothy slight off white foam that dissipates rather quickly, but leaves real nice lacing. It is Dark orange in color, and smells wonderful. It has plentiful hop character when you drink it but is nicely balance by the malt. I would recommend this beer to any IPA lover out there it is a winner.
★
428 characters

4.92
/5
rDev
+10.6%
look: 4.5 | smell: 5 | taste: 5 | feel: 4.5 | overall: 5
Poured a cloudy orange/copper. It's a GREAT head that finally dissipates after a few minutes but leaves a sticky heavy lacing. Oily hops purely smell of CITRA that is what is EXPECTED from a CRAZY West Coast Imperial IPA. Very Hop Foward with a Great Malt back bone that gives a wonderful mouth feel. Couldn't get any better of a body with the Hops that have been used. Like I said, Very hoppy bitter taste, BUT! Enough body to give it a nice "swirl" around in the mouth without having it leave so fast. I LOVE THIS BEER. If KRBC's CITRA (which I never had, but WILL this year for sure since there bottling it) is even close to this, I could understand WHY they have such HIGH ratings! I LOVE THIS DIPA. I bought 2 bombers and went back for another 2 the next day at Liquor Mart Whittier. Come to find out they were already SOLD OUT! The finsih has a Nice long hoppy, oily ifinish of Citra hops and VERY FRUITY! A touch of Flowers but this is pure Citrus and Fruits! A+
★
969 characters

4.92
/5
rDev
+10.6%
look: 4.5 | smell: 5 | taste: 5 | feel: 4.5 | overall: 5
On-tap at the Bruery 3rd Anniversary fest. I had to go back for at least 5 or 6 tasters of it because it was so good.
Pours dark yellow with two finger off white head. Huge lacing all the way to the bottom and great head retention.
Smells like peach, apricot, grapefruit, and a touch of grass. Great aromatic use of Amarillo. So perfect on the nose. Rivals Pliny and other world class IPA's.
Tastes bitter up front, light citrus flavors in the middle. Aprocot is strong as are peach and grapefruit. Finishes dry and warming. The small amount of grassy hops used also contribute to a complex hop profile. There is hardly any malt to be tasted, which is exactly how I like my IPA's: dry and bitter.
Carbonation and body are medium. Mouthfeel is almost creamy. This one is a huge winner.
Overall, I would drink this any day it was available. Unfortunately I probably won't get my hands on it to try again. Sigh. Cheers to Kern, while I'm not a huge fan of Just Outstanding, this beer lives up to that name.
Edit 3/3/12. Changed smell and overall to five. This is my favorite beer.
★
1,083 characters

4.92
/5
rDev
+10.6%
look: 4.5 | smell: 5 | taste: 5 | feel: 4.5 | overall: 5
Looks great. Thick full head. Sticks to the glass as it dissipates.
Smells fantastic. Fresh hops. Citrus, grapefruit.... (What? Grapefruit is a citrus?) Very inviting.
Tastes super fresh. Front is all fresh chewy floral hops. Finish is a good strong bitterness. Really wonderful. Going down way too easy.
Mouthfeel is perfect. Luscious enough to coat the cheeks with hoppiness and dry out with a good West Coast bitterness.
I can't believe how fast I crushed this bomber. Leaves me longing for more.
★
503 characters
5
/5
rDev
+12.4%
look: 5 | smell: 5 | taste: 5 | feel: 5 | overall: 5
Fresh January 2012 batch...in fact the place I drank this had received cases the day after bottling...
Wow, another very solid very drinkable beer from KRBC (all their beer is solid and drinkable). I only wish they brewed this as a regular offering. But what I hear from Kyle Smith is that they will brew a few more batches this month, so at least its going to be around a bit longer. This DIPA is different from Citra, but just as delicious. In fact, I personally may like this just a tad better than Citra, which is hard because thats one delicious beer. This beer is very close to Lawson's Double Sunshine (which by the way I also gave 5/5 rating). But Kyle likes his IPA/DIPA to have a light orange tint and a bit hazy, which makes it look so damn beautiful in a clear (non frosted mind you) pint glass catching the sunshine as it sets for the evening. I just cant wait to grab a few more this weekend at my favorite BBQ spot, Red House BBQ.
Well done guys!
★
962 characters
5
/5
rDev
+12.4%
look: 5 | smell: 5 | taste: 5 | feel: 5 | overall: 5
Just picked up a couple of super fresh bottles today. My first time witht this brew.
Initial impact is the gorgeous sunset orange color topped with a creamy fluffy one head bright white head, absolutely beautiful looking beer.
Nose is outrageous ! Kern can really make some amazingly perfumed brews and this is no exception. My all time favorite nose would be their Citra and though different it's still as intense and magnificent as Citra. If the amps went to 11 on the taste amps then this is where I would score this brew. Crazy fresh orange, tangerines, sweet juicy red grapefruit and just enough bitter kick from the hops to create one of the best tasting beers I have ever had, bravo Kyle, you really know how to make DIPA's that are approachable and so refreshingly balanced. The mouth is crisp, bone dry and totally refreshing, it begs for more. I had high hopes for this brew having been very fortunate to get my fair share of all the Kern beers and it not only didn't disappoint it blew me away just as Citra did. Simply amazing craft beer, world class in every respect.
★
1,082 characters

5
/5
rDev
+12.4%
look: 5 | smell: 5 | taste: 5 | feel: 5 | overall: 5
Had it on tap at Toronado, S.D. and had multiple bottles.
This is just an amazing beer. It looks, smells and tastes phenomenal. A lot of hops and citrus and tangerine - all with a subtle hop bite - my favorite style of IPA.
World class folks. Try and acquire this at all costs.
★
279 characters
Winter Ale (2012) / 5th Anniversary Ale from Kern River Brewing Company
97
out of
100
based on
89
ratings.