Dismiss Notice
Get 12 monthly issues of BeerAdvocate magazine and save $5 when you select "auto-renew."

Subscribe now →
Dismiss Notice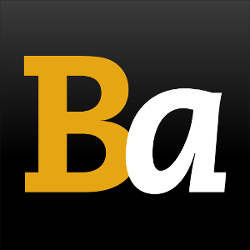 Join our email list →

And we'll send you the latest updates and offers from BeerAdvocate, because knowing is half the battle.
Yorkshire Square Ale
- Black Sheep Brewery PLC
| | |
| --- | --- |
| Educational use only; do not reuse. | |
Reviews: 13 | Hads: 22

3.44
/5
rDev
-3.9%
look: 3.25 | smell: 3.5 | taste: 3.5 | feel: 3.5 | overall: 3.25
This is the Sainsbury's bottled version. Nice sharp, tangy bittereness in the flavor and lingering on the palate. Very tasty...normal pour, color, head, etc.
★
159 characters

3.27
/5
rDev
-8.7%
look: 3.5 | smell: 3.25 | taste: 3.25 | feel: 3.25 | overall: 3.25
A 500ml bottle with a BB of May 2014. Picked up a while back from a supermarket. Named after the famous 'Yorkshire squares' - fermentation vessels made from large slabs of slate that were commonly used in the region. The label features a trendy square sheep motif.
Poured into a straight pint glass. An orangy-amber hue with faint haze and good carbonation. Produces a large head of creamy white foam that lasts for a while before slowly reducing to a patchy surface layer. Slight lacing. Aroma of mild caramel malt with hints of stewed leaves, fruity ale yeast, faint biscuits and a twinge of cardboard in the background. Bit dull.
Tastes of vague caramel malt with a bitter finish. Notes of subtle caramel, faint biscuity grain, fruity ale yeast, stewed leaves and cardboard. Slightly sweet, followed by a restrained, leafy bitterness upon swallowing. Mouthfeel is smooth, tingly and dry, with prickly carbonation and decent body. A tad overcarbonated. Mildly astringent, with an aftertaste of faint caramel malt and stewed leaves/cardboard.
Meh - OK but pretty underwhelming. Looks quite nice, while the aroma and flavour are boring and lifeless. Wishy-washy malt and hops. Lacklustre body with too much carbonation. Doesn't exactly stimulate the senses; just another run-of-the-mill bitter. No need to seek it out.
★
1,321 characters

3.4
/5
rDev
-5%
look: 4 | smell: 4 | taste: 3 | feel: 4 | overall: 3
Presentation-Cool (modern art) label on a brown pop top, 500 ml bottle. This is an English pale ale by Black Sheep that utilizes demerara sugar. Best by date of October 28 2011. 5.0% abv.
Appearance-Light copper hue with nice dark ivory cap with great stick and lace.
Smell-A bit of a letdown from the greatness that I've come to expect from this brewery. It's a bit generically sugary-malty. A swirl brings out a bit of the tropical hop aromas (though again, I can't really pinpoint any specifics). Not bad really, just not up to par for this phenomenal brewery.
Taste-The taste is a bit of the same, in that it just doesn't quite work for me. At true cask/cellar temperature, I'm getting some interesting fruity notes (I'm thinking from fermentation character rather than hops, but I can't be sure). There's a low-ish moderate bitterness on the finish, though this beer is definitely a bit sweeter than Black Sheep's other offerings. There is also some nice (if light) malt character through the middle. Again, I can't pinpoint the fruity flavors, but they do seem a bit 'tropical' as the label suggests. It's not a bad beer; it just doesn't inspire me like Black Sheep's other brews do. There's also a bit too much residual sugar for me, I think. Where I would gladly jump on any brew from Black Sheep if I ever got a fresh example (yeah, right!) in the US, I would probably pass this one by next time.
Conclusion-I went in expecting to really like this beer, and was a bit disappointed. For me, if Best Bitter, Riggwelter, and Special Ale are at the top of the Black Sheep portfolio, and Golden Sheep is somewhere in the middle, this brew is down there towards the bottom end with the likes of Holy Grail Ale. Not that that makes it bad, exactly. It just means it's like dozens of other generically 'English' ales I'd probably pass up if given a second chance. B-
★
1,913 characters
3.53
/5
rDev
-1.4%
look: 4 | smell: 3.5 | taste: 3.5 | feel: 3.5 | overall: 3.5
500 mL brown bottle poured into a pint glass tumbler.
A: dark amber with hints of ruby; thin head but with lots of sticky lacing--very appealing
S: slight sharp and grainy but with a mellow sweetness too
T: this has some of the trademark sharp bitterness that Black Sheep brews are known for, but this one is a bit sweeter and more appealing to this reviewer for that reason
M: smooth with just the right amount of carbonation
O: Great beer that I'd definitely try again!
★
476 characters

3.65
/5
rDev
+2%
look: 3 | smell: 3 | taste: 4 | feel: 3.5 | overall: 4
Gold to amber coloured beer with a big, fluffy head. There isn't much of a nose to speak of, just a promising hint of something herbal.
My first impression is that this is a savoury beer, a slow sipper. A very pleasant herbal flavour (a little grassy and lemony) sticks around for a long time without being at all overwhelming. The aftertaste has just a faint hint of sweetness which helps to make the feel rather metallic, something I like, but overall this is certainly a hop dominated brew. I had worried it would be similar to other Black Sheep beers but as far as I recall it is quite different. Would make a great, slow session beer for me as I'm not a fan of quaffing a huge number of beers at one sitting.
★
714 characters

2.07
/5
rDev
-42.2%
look: 4 | smell: 2 | taste: 2 | feel: 3.5 | overall: 1
An amber beer with an off white head that displayed good retention and lacing.
The nose was quite bitter, hops but it also had a smell of rotten fruit, rather an unpleasant note for something that I was about to consume.
This theme continued with the taste an initial hit of bitter hops followed immediately by the rotten fruit again, berries I think, but too skunky. This was followed by a smokey/burnt taste in this medium bodied beer.
I was really disappointed by this as I liked the other Black Sheep beers that I have tried. From the other reviews, this has fans, but it is not to my taste.
★
598 characters

3.53
/5
rDev
-1.4%
look: 4 | smell: 3.5 | taste: 3.5 | feel: 3.5 | overall: 3.5
500ml bottle bought from The Vintage, Antrim...
Poured a clear coppery amber colour. Slightly off white head poured fairly loose and frothy then faded quite quickly to light patchy covering. Light carbonation and some light patchy lacing...
Aroma - Ripe fruits (oranges, some apples, light figs), marzipan notes, biscuit malts, grassy, floral honey sweetness, sweet graininess, quite bready, toasted nuts, light butterscotch, faint sulphur...
Taste - Some toasted caramel malts mixed with light juicy fruits (bitter oranges, pears), tea, decent peppery and grassy hop bitterness, bready, honey sweetness, some graininess, faint herbal notes...
M&D - Pretty smooth and creamy... medium bodied... a pretty quaffable brew..
Overall - A pretty bog standard example of an English pale ale... nothing mind blowing but a decent session ale...
★
840 characters
3.93
/5
rDev
+9.8%
look: 3 | smell: 2.5 | taste: 4.5 | feel: 4.5 | overall: 4.5
neither the package nor the color are too impressive .... the smell (something like a petrol soaked cauliflower) of the brew is even less promising .... but just wait till you take the first sip ... what a revelation ... nutty (cashew, macadamia), dry (preserved fruits), and a bitterness only matched by the old Urquell or some of the best Frisian lagers ...
★
359 characters
4.3
/5
rDev
+20.1%
look: 4 | smell: 4 | taste: 4.5 | feel: 4 | overall: 4.5
A - Hazy orange-amber color, with nice slightly white head. Great retention and lacing throughout
S - Lots of great malt aromas up front, but some yeastiness that follows right behind. Almost herbal aromas as well
T - Maltier up front, but there is a good hop presence as well as some of those herbal flavors picked up in the aroma
M - Medium MF, with a lot of carbonation for the style. I didn't think that was negative, though. Fairly viscous
D - This was a breeze to sample, and I could see this as a great session beer for myself.
Overall, this had a lot of interesting aspects, but was a very balanced Pale Ale. I would certainly recommend, and I think it's Black Sheep's best offering.
★
697 characters
4.47
/5
rDev
+24.9%
look: 4 | smell: 4.5 | taste: 5 | feel: 4.5 | overall: 3.5
Since so few people are reviewing this, I'll put in my two cents:
purchased at Costcutter Warwick Uni for under 2 quid. Must've been a 500 mil bottle with a caricature of a square sheep on it.
smell: hoppy and spicy, perhaps a bit grassy
taste: hoppy and spicy, maybe a bit grassy from the strong hops
mouthfell: with the spiciness and carbonation, it was not THE smoothest, but for what it was, it was very crisp
drinkablity: it was outright euphoric with some curry rice i cooked up, but the when i had it again (by itself), it was alot of flavour to take in
this beer solidified Yorkshire (which also houses Samuel and John Smiths) as one of my top two beer-producing places in the world.
-ajh
★
700 characters

3.51
/5
rDev
-2%
look: 4 | smell: 3 | taste: 3.5 | feel: 3.5 | overall: 4
Purchased at the Waitrose supermarket. BB 28/02/09, served cool in a straight imperial pint glass.
A: a bright amber hue comes with moderate fizziness and a spongey off-white head with very decent retention.
S: a semi-sharp edge of grapefruit-/lemon-rind closely follows the main theme of syrupy pale malts and sulphur; a light touch of brown sugar stays constantly on the fringe.
T: like other bitters/pale ales made by double-drop or open-fermentation system, the flavour comes with a clean and almost bone-dry palate... the initial swallow of mild maltiness and bitter tea with a tart citric edge leads fast towards a lightly savoury-sweet aftertaste of "well-consumed" (I mean the sugar-level) pale malts and sulphur, while a delicate zesty-bitter edge of citrus peels accompanies the superbly lingering dry and herbal bitterness till the end of tasting.
M&D: the mouthfeel is slightly more fizzy than necessary, while the body is medium-minus to render a light flavour profile. Overall, this square-system-brewed bitter retains the charm of the original taste of well-fermented and -conditioned pale ale, which is very dry, thirst-quenching, all the more so thanks to the additional contribution of the desirable level of hop bitterness~~ Not the most tasty Black Sheep ale, this, but a rather "nostalgic" one I reckon.
★
1,325 characters
4
/5
rDev
+11.7%
look: 4 | smell: 4 | taste: 4 | feel: 4 | overall: 4
Brown 500ml bottle, discovered two of these in one of my stash piles that I had not checked for a while, best before 28th sep 2007, drank now, as I review, 26th Sep 2007.
Poured into a pint sleeve, the label says drink at 13 degrees C. I am doing just that.
Good colour for a pale ale? (I think its a bitter) Light terracotta with a firm white head, a fine looking beast.
Malty, hoppy, yeasty mix in the smell, add sweetness from seaside rock and you are half way there.
Solid more than exciting taste, bitter yet a sweetness is in there too, complexed and complicated. It grows on you as you get used to it.
This beer is very drinkable, the sweetness and bitterness mixture seems to blend well. As the beer warms up it becomes even more complexed both in taste and aroma.
★
777 characters
3.73
/5
rDev
+4.2%
look: 4 | smell: 3.5 | taste: 4 | feel: 3.5 | overall: 3.5
I kind of dug this brew. Malty, resiny hop flavour, slightly bitter acidity, rounded but rough palate, interesting to drink, quite satisfying bitterness, like i said, i dig it.
★
176 characters
Yorkshire Square Ale from Black Sheep Brewery PLC
82
out of
100
based on
13
ratings.