Dismiss Notice
Dismiss Notice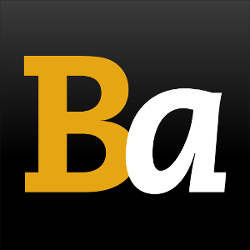 Join Our Email List →
And we'll send you the latest updates and offers from BeerAdvocate, because knowing is half the battle.
Dismiss Notice
Montucky Cold Snack
- Melanie Brewing Company
| | |
| --- | --- |
| Educational use only; do not reuse. | |
Reviews: 9 | Hads: 21
3.12
/5
rDev
+10.6%
look: 4 | smell: 3.25 | taste: 2.75 | feel: 3.5 | overall: 3.25
A totally retro Napoleon Dynamite-looking can. Plus a cool name. How could I pass this up in the cooler?
A : It pours a transparent pale straw color with a towering 3 finger head.
S : Some funky grains, slight cheap alcohol/nail polish remover, but also a strawberry note, and a bag of grass clippings.
T : Not particularly interesting, or tasty...just a simple lager with pale malts and an empty body. The lack of everything really deducts the score. Side note - it tastes better out of the can, go figure.
F : Typical crispness associated with a lager, but this one adds a creamy element to it that pushes the nothingness into something. The feel is a little better. The end is pasty.
O : Couldn't resist the can but this is proof that the label truly sells the beer. What's inside doesn't match the coolness or the vibe of the outside. Inside is a totally uninspired, bland lager with nothing of value to offer.
★
921 characters
1.32
/5
rDev
-53.2%
look: 1.5 | smell: 2 | taste: 1 | feel: 1 | overall: 1.25
Mountain hipster can, goes well with similar design flatbrim hat at the mountain bike trailhead. Smells like cheap beer, tastes worse than cheap beer. Mouth feel is harsh. I think they should have just made a hat. Still looking for the cheap beer that satisfies. Going back to ranier for now.
★
292 characters
1.24
/5
rDev
-56%
look: 5 | smell: 1 | taste: 1 | feel: 1 | overall: 1
The look points are all for the can, which is awesome. In fact, the can was the only reason I bought this beer.
This beer tastes exactly like Game Day Light, with weird fruity notes. Surprise, looks like it is made in the same brewery. As if Montucky called up City Brewing and asked "hey we need a really cheap beer that tastes kind of like fruit for some reason. got any recipes you can brew up for us?" and City Brewing was like "as a matter of fact, we have this beer recipe that was really great that for some reason didn't make it; it's called Game Day Light." Montucky - "Hell yeah, we'll take it. We spent all our money on the can".
For the style of beer, I'd take just about anything else. Game day light was $2.99 for a 12 pack at grocery outlet, this cost me $4 for a can at the bar. No gracias.
★
816 characters

2.54
/5
rDev
-9.9%
look: 3 | smell: 2 | taste: 2.75 | feel: 2.75 | overall: 2.5
Poured from 16oz can into a pint glass. With this kind of marketing, how could I *not* try it?
Appearance: yellow, clear, effervescent and with an incredibly short-lived head. Looks like a BMC to me, but that's kinda the style.
Aroma: bland with a little bit of plastic thrown in. Kind of mega-lagery to me.
Taste: not as bad as the smell, which I guess isn't a tall order. Kind of bland and unassuming, but with a definite mega lager aftertaste. For cheap beer, you could do worse.
Mouthfeel: light body with lots of fizz. The creaminess is just an illusion. Still, refreshing enough for the style.
Overall: in this class of tailgate-type beers, it's certainly not the worst of the bunch. That said, I don't see myself procuring any more Montucky Cold Snacks again anytime soon (but, oh, that name!)
★
819 characters

2.76
/5
rDev
-2.1%
look: 1.5 | smell: 3.5 | taste: 2.25 | feel: 3.75 | overall: 2.75
Poured from can into a pint glass
Appearance- The beer pours a light straw color with a small white head of fizzy foam. The head fades almost instantly, leaving almost no lace on the sides of the glass.
Smell – The aroma of the brew is actually quite fruity with lots of lighter fruit aromas of sour green apple, pear, and peach. There is some caramel and corn aromas there as well with these mixing with a little bit of a bready smell as well.
Taste- The taste of the brew is rather light and watery, with it starting with a slightly bready and cracker taste sweetened with some flavors of corn. As the taste advances, more and more caramel and corn come to the tongue, where at the end they suddenly fade. While the sweeter flavors fade, a little bit of a paper taste as well as a slight grassy and herbal flavor come to the tongue, leaving a crisp, but not all that flavorful taste to linger on the tongue.
Mouthfeel – The body of the brew is on the supper thin side with a carbonation level that is on the higher to average side. For the style the feel is quite appropriate and makes for an easy sipping brew.
Overall - Well… for a light brew of ~ 4% what should you expect. Nothing all that flavorful and actually not the most tasty, but I do love the fact that they give back to Montana, so in some respects it is a winner in my eyes and makes for a decent tailgating session.
★
1,400 characters
1
/5
rDev
-64.5%
This is one of the worst beers I've ever tried. It gives me a headache (like Pabst Blue Ribbon does) and has a weird metallic banana/apple flavor. Just drinking ONE gives me a headache, it's got nothing to do with being intoxicated or hung over. Nonalcoholic beer does the same to me so I suspect Montucky has a very low alcohol content, below the reported 4%.
★
360 characters

2.74
/5
rDev
-2.8%
look: 2 | smell: 3.5 | taste: 2.75 | feel: 2.75 | overall: 2
This actually smells kind of beery in a pleasant way. It's downhill from there. Light amberish color, coarse bubbles in the big tulip, and in under a minute it's flat.
I am baffled by the flavor, which seems to be beer mixed with a light fruit drink. Maybe it is a sort of Shandy. It's rather sweet, and the faint dried pear flavor seems to intensify. The mouthfeel and flavors start tasting like a diluted iced tea with a touch of lemon.
The best that can be said about this is that it's watery and liquid. From the 16 oz can purchased somewhere in Washington.
★
564 characters

2.83
/5
rDev
+0.4%
look: 2.75 | smell: 2.75 | taste: 2.75 | feel: 3 | overall: 3
Poured into a Dogfish Head pint glass. Pours a light golden amber with a thin white head that dissipates quickly to patches. Mild aroma of sweet malt and faint biscuit malt, bland. Flavor is very thin, mild sweet pale malt, apple juice, um, not getting much else here. Thin bodied, watery. The faint flavors are pleasant enough, but it really tastes like a light lager watered down by about five to one, possibly the most watery beer I've ever tasted. Pleasant apple juice finish with the faintest hint of hops. This is a very odd little beer that combines two contrasting elements in my book. I like the idea that these guys are putting back into their community "Drinking With a Cause", but this also really screams "marketing concept", one of my least favorite ideas for brewing beer. It's a Montana themed, very thin beer that is brewed in Wisconsin, apparently thought up over a few cocktails. Well, mostly harmless, but otherwise not noteworthy.
★
951 characters

2.89
/5
rDev
+2.5%
look: 3 | smell: 2.75 | taste: 3 | feel: 3 | overall: 2.75
Poured from a pint can into a sampler. My initial pour was somewhat aggressive and I ended up with too much froth. After the can has been open a bit, this quality disappears, and an aggressive pour produces a little wispy head that disappears almost immediately. Nevertheless, the beer is highly carbonated and a pale straw color with some haze.
I smell a little bit of corn but it's slight. No hop aroma and maybe just a little tiny bit of bitterness on the tongue. A distinct sweetness is evident. No heavy adjunct flavors, metal, or skunk. Though the body is rather thin (as expected for this style), the beer is refreshing and thirst quenching.
This beer is apparently made on contract by the Wisconsin brewer, which they hide as best they can since it is marketed for Montana drinkers. Its a bit of a misleading marketing tactic since "Made in Montana" is a mantra around here that sells products. (It doesn't seem to bother a lot of Montanans that Bud is made God-knows-where). The company claims to donate 8 percent of profits to charity. The beer is OK, but nothing to write home about, and is overpriced. This is probably the biggest reason for my less-than-average grade.
★
1,183 characters
Montucky Cold Snack from Melanie Brewing Company
-
out of
100
based on
9
ratings.