Dismiss Notice
Dismiss Notice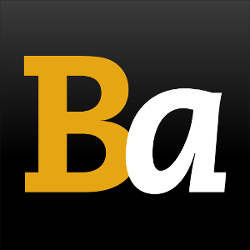 Join Our Email List →
And we'll send you the latest updates and offers from BeerAdvocate, because knowing is half the battle.
Dismiss Notice
Sweet Chocolate Love
- Jackie O's Pub & Brewery
Reviews: 9 | Hads: 27
4.23
/5
rDev
+15.9%
look: 4.5 | smell: 4 | taste: 4.25 | feel: 4.5 | overall: 4.25
Enjoyed on tap at Winking Lizard 10/23/2015.
Look - Brown. Tan head. I've let it sit for an hour and still has a ring of head.
Smell - Sweet chocolate. Dark chocolate. Soy sauce.
Taste - Chocolate.
Feel - Creamy. Smooth. Full.
Overall - This is a thick milk stout. It is nice to get the higher ABV and feel.
★
312 characters

3.5
/5
rDev
-4.1%
look: 3.5 | smell: 3.5 | taste: 3.5 | feel: 3.5 | overall: 3.5
Received in a pint glass.
3.5 A: Black color. Came without a head.
3.5 S: Quite chocolate-ty with deep caramel notes and molasses. Hints of diacetyl. Supple roastiness and oatmeal to round this off.
3.5 T: Sharp chocolate, caramel, slight woodiness, oatmeal. Again, hints of diacetyl.
3.5 M: Medium body. Good moderate carbonation. Reasonably creamy.
3.5 D: Tasty beer that works with or without a bourbon barrel.
★
419 characters

3.75
/5
rDev
+2.7%
look: 4 | smell: 4 | taste: 4 | feel: 3.5 | overall: 3
Review from notes taken 2/12/11. Growler filled during the weekend of the Dark Apparition BA Kopi and Rum Vanilla release and shared with some friends back home. Let me just say right now that anyone within my reach who plans to go to Jackie O's, please contact me before hand so I can give you several growlers to fill. This growler fill was 64oz for like $9. Unreal, I even asked the bartender to make sure the price was right. I pay more than that for mediocre bombers in PA!!
Poured into a snifter, this brew appears black in color with hardly an indication of lighter brown around the edges. A finger of brown head forms and slowly recedes leaving finger-like lacing effect on the glassware.
The smell of this brew is deep and roasty, nearly burnt smelling without going that far. The smell is caught somewhere between charcoal and very deep chocolate. It has a unique coffee-like scent that is partially citrusy. Overall this is an interesting semi-sweet and tangy chocolate smelling brew.
The taste is unsweetened chocolate, roasty, lightly bitter yet semi-sweet with a fresh grain character that is roasty. The level of roast on the grain is deep and enjoyable and almost goes too far into the smoked realm. A tangy amount of alcohol is present but blends well into the flavors and is not distracting at all. Very enjoyable liquid chocolate aspect about this brew which is fitting of it's name.
This is a medium bodied brew with a light amount of carbonation. It is smooth and easy drinking but I was happy to share the growler with a few people. A glass or two would have been more than enough on my own. While it is an outstanding chocolate stout, it starts to get to me after my glass nears being empty.
★
1,718 characters

3.79
/5
rDev
+3.8%
look: 3 | smell: 4 | taste: 4 | feel: 3.5 | overall: 3.5
Big thanks to Deuane for bringing me this growler back from a recent trip to the brewery. Thanks again buddy! Growler poured into a duvel tulip.
A - Pours pitch black with a nice half finger tall dark tan head leaving very light lacing down the glass.
S - Tons of sweet chocolate and dark roasted malts mix well with a bit of lactose sweetness and the faintest hint of booze to create the core of this beer. More and more chocolate comes thru as it begins to come to room temp.
T - Plenty of chocolaty sweetness mixes well with the dark roasted malts, ground coffee, and lactose sweetness. Finish has plenty of sweetness throughout but it gets a bit hot as it warms up. Pretty good stout but nothing too mind blowing. I am looking forward to trying some of the other offerings from Jackie O's.
M - Heavy body and flavor with moderate carbonation. A bit thin but no big deal there. Finish has plenty of dark roast and strong chocolaty sweetness.
D - Pretty good. Based on the fact that I drank nearly half the growler myself I must have enjoyed some part of this one. The balance was good but it was just a bit too sweet. Still pretty good tho.
★
1,148 characters

2.5
/5
rDev
-31.5%
look: 3 | smell: 3 | taste: 2.5 | feel: 2 | overall: 2
Had this at the recent release at the brewery.
On paper this beer sounded great, I was really looking forward to trying this finally.
Looked similar to all the other stouts that day. Black with minimal head. Not bad but nothing impressive.
Smelled sticky sweet. Lots of sweet milk chocolate, like fudge syrup. The sweetness is only surpassed by the (unwelcome) presence of an acidic funk. This is not uncommon for many JO's beers, but SCL was heavier on the sour factor than most others. It became too much for the style.
Bitter, but not as much chocolate as there was in the nose. Here comes the sour - like heavy vinegar. Some sweetness creeps in on the sides of the palate as you drink more of this. Roasty malts save this from being horrible, and help add body.
Very thinly carbonated, and typically dry - as was the staple mouthfeel of the day. Honestly I wasn't impressed here. The sourness kind of ruined this one for me, though the sweetness was a bit much on its own at times.
I dunno, I seem to be the only one mentioning the sour factor in this beer, though I am looking at my notes from that day (this was one of the first beers I tasted too). Maybe it just bothered me more than the others; as I said some light sourness isn't all that uncommon for many Jackie O's beers.
★
1,290 characters

3.47
/5
rDev
-4.9%
look: 3 | smell: 3.5 | taste: 3.5 | feel: 3.5 | overall: 3.5
A-pours a jet black liquid with a tiny bit of deep brown head.
S-the nose is light and has some light mik chocolate, notes of oatmeal and some soapy hops in the back.
T-the taste is more bitter, the oatmeal and milk chocolate are still there but bitter burnt coffee ridns come in behind as the soapy hop flavors come by themself in the finish.
M-good full body with a thick and creamy feel. the finish is nicely carbonated and semi dry.
D-this is reasonably nicebut the hop presence seems out of place and slightly off. Still, the smooth oatmea stout body and weight make it drink smooth and easy.
★
601 characters
2.35
/5
rDev
-35.6%
look: 3 | smell: 3 | taste: 2 | feel: 2.5 | overall: 2
On tap at Jackie O's VBRBDAKLDAQUINCE release.
A- Like Spider889 said, I cant score this any higher than a3 for appearance. It looked exactly like the other stouts that I had on tap that day. A very thin head that skims away with some spots lets behind here and there. Deep black body that has some viscosity to it.
S- Very chocolatey on the nose. Ive begun to notice that when beers get really, really chocolatey they begin to smell like tootsie rolls. Now obviously there arent Tootsie Rolls in this beer, I think, but the gobs of sweet chocolate give this a candy like aroma. Thankfully there are some stout-like qualities in the way of roasted malts and caramel. But the caramel only serves to candy-up this beer more.
T- YEEESH! I had the BA version on tap, and have been kicking myself for missing that bottle release ever since. The BB Sweet Chocolate Love is one of JO's best. The regular version, however, not my cup of chocolate. And thats really what it is. Chocolate.
The word cloying gets used often on this site, too often actually so I try to avoid using it. In this case there really isnt any other word. I love sweet chocolate as much an anyone (ST Choclat is great) but there is something about how the chocolate presents itself here that is really off putting. I mentioned Tootsie Rolls when describing the aroma, well its tenfold in the taste.
M- The feel is smooth but much too thin on the body. The beer looked like it was going to have a decent weight to the body but it was deceptive.
D- I know this is the common air of BA but the barrel aged version is much better.
★
1,602 characters

4.4
/5
rDev
+20.5%
look: 4.5 | smell: 4.5 | taste: 4 | feel: 4.5 | overall: 5
Pours black with a mocha head of a quarter inch fading quickly.
Great nose, thick with chocolate, cream, coffee, roasted barley, lactose, milk chocolate, sweet and sensuous.
A solid rock of a beer that I'm going to drink way to quickly. Thick and creamy with big roasted barley through the finish with layers of sweet milk chocolate and lactose. Some light dark fruits including plum and black truffles. Way to easy to drink.
★
428 characters
4.15
/5
rDev
+13.7%
look: 4 | smell: 4 | taste: 4 | feel: 4.5 | overall: 4.5
Thanks beace for hooking us up with this growler. Split three ways. Poured from a swing top growler into pint glasses.
A- Pours a dark, chocolate brown color. Produced two fingers width of tan head. Some lacing as the beer was consumed with a bit of head retention.
S- Mellow, sweet chocolate with plenty of malts. Has a definite milky presence. Bit of molasses on the back end. Simple, yet it has a very delectable aroma.
T- Much more depth here than in the aroma. Bitter chocolate upfront that is accompanied with a good amount of lactose. Lends a smooth milky flavor. Midway through to the finish a roasted flavor comes forward. Finishes with some roasted qualities and minor sweetness.
M- Medium bodied and very smooth. Really liked the texture.
D- Extremely drinkable. Lovin' the lactose.
Overall, this should be a regular offering.
★
856 characters
Sweet Chocolate Love from Jackie O's Pub & Brewery
-
out of
100
based on
9
ratings.