Dismiss Notice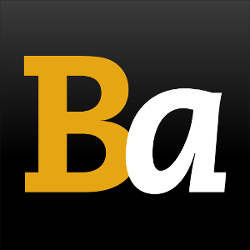 Site Performance Updates: We're aware of the nightly site outage, and working on resolving the issue.
Mandala - Citra
| Jackie O's Pub & Brewery BEER INFO
Brewed by:
Jackie O's Pub & Brewery
Ohio
,
United States
|
website
Style:
American Double / Imperial IPA
Alcohol by volume (ABV):
8.50%
Availability:
Rotating
Notes / Commercial Description:
No notes at this time.
Added by TurdFurgison on 10-21-2012
Reviews: 11 | Ratings: 125

4.23
/5
rDev
+0.2%
look: 4.25 | smell: 4.25 | taste: 4.25 | feel: 4 | overall: 4.25
Pours a clear colder honey color. Aroma is citrusy and a little sweet. Flavor is citrus peel up front with a smooth balanced finish. Drinks pretty smooth and overall just a really quality beer.
★
193 characters
3.7
/5
rDev
-12.3%
look: 3.75 | smell: 3.75 | taste: 3.75 | feel: 3.75 | overall: 3.5
i absolutely love this brewery, but in my experience, their hoppy stuff is a step behind their other styles, which is less and less common i think these days. i have only begun to explore the single hopped versions of this beer, but the citra left a bit to be desired, at least for me. its got a little darker look to it, although still not north of orange, and well heady and clear. lots of bubbles too, which i appreciate in a bigger ipa. the nose is oddly not all that hoppy to me. maybe its the fatty i partook in right before i had this, but i have to say, it didnt pop like some of their others. citra is there in the nose distinctly, but its muted, and overbalanced a little by richer malt profile. the taste matches the nose, better as a session imperial ipa, if such a thing exists, due to its balance and use of grain to counter the hops, but the citra doesnt seem quite bold enough on its own to cut it, certainly not on the bitterness scale, and so it seems too malty for the style and also for my taste. drinkable as they go though because of the bubbles and the relative lack of residual sweetness given its malt base. not my favorite from them, but i will try the others for sure if they come around.
★
1,215 characters

4.29
/5
rDev
+1.7%
look: 4.25 | smell: 4.5 | taste: 4.25 | feel: 4 | overall: 4.25
Poured from a growler into an IPA glass
A: Clear, light orange with a one-finger head
S: Clean, hop-forward, mostly citrus (fresh orange/lemon). Pine along with hints of herbs/caramel underneath the citrus
T: More earthy and herbal than the nose, still solid citrus in the middle with an caramel/earthy finish
M: Medium-bodied, crisp and dry
O: Showcases the hop well and is very tasty
★
385 characters

4.05
/5
rDev
-4%
look: 4 | smell: 4 | taste: 4 | feel: 4 | overall: 4.25
32oz growler filled at Heinen's in Mentor, Ohio
Growler poured into a tulip. Pours a light golden with solid clarity; small eggshell white head that leaves nice retention and solid lacing. The aromas are very nice. Nice balance between tropical and citrus notes. Lots of mango along with some sticky grapefruit. The malts take a backseat in the aroma and flavor department. The flavors follow the nose. Very sharp and clean. More mango along with some pineapple. The grapefruit is there along with some lemon and lime zest. Orange notes are there. Subtle pine notes. Some black pepper in the mix. Solid bitterness. Once again, the malts take a backseat. Alcohol goes unnoticed. Finishes clean and refreshing. The mouthfeel is full-bodied with very active carbonation. Smooth and easy to drink.
This is a very nice DIPA. Well crafted and very enjoyable. It's definitely worth checking out if you come across it.
★
912 characters
4.72
/5
rDev
+11.8%
look: 4.5 | smell: 5 | taste: 4.75 | feel: 4.5 | overall: 4.5
Purchased the last of the keg 60oz's of goodness. Got a discount since the last 4ozs were foam but upon pouring into my glass I was greeted with a citrus aroma and a delicate hoppy bite. 2 glasses in and I'm hooked. Way to go Jackie O
★
235 characters

4.21
/5
rDev
-0.2%
look: 4 | smell: 4.25 | taste: 4.25 | feel: 4 | overall: 4.25
Jackie O's Mandala Citra
O-H
Poured into pint glass
A: Orange to copper in color with good lacing
S: Not pungent or dank but very fruity. Mangos and peaches
T: Mmm . . . Tangy ipa. Very good taste is peaches and mangos.
M: Medium to thin but suitably impressed for a dipa. Kinda sticky
O: A very nice dipa for the citra fans
★
332 characters

4.35
/5
rDev
+3.1%
look: 4.25 | smell: 4.25 | taste: 4.5 | feel: 4.25 | overall: 4.25
On tap at Jackie-O's
A- pours a golden orange-amber color with a small creamy white head that has great retention and lacing around the glass
S- lots of bright citrus-grapefruit hops, a bit danky with some lemon peel, just a touch of sweet doughy malt on the back-end
T- citrusy hops explosion with notes of grapefruit, orange peel, lemon zest, some grassy notes with a sweet and malty finish. Awesome citrus notes coming from this one
M- medium body and carbonation, foamy mouthfeel with a slightly viscous finish
O- I really enjoyed the citrus hop aromas and flavors, yet it had just enough sweet and bready malt to balance it out. A superb DIPA.
★
653 characters

4.15
/5
rDev
-1.7%
look: 4.5 | smell: 4.5 | taste: 4 | feel: 4 | overall: 4
I had this on-tap during the anniversary celebration. Served in a tasting glass.
Appearance: The beer pours a clear amber color with a hint of gold. There is a quarter finger of fluffy off white head that fades to a layer on top of the pour and leaves some lace on the glass.
Smell: Juicy citrus hops with some pineapple and tangerine mixed in. There is a good amount of sweetness backing up the hops. Tons of fresh citra.
Taste: This reminds me of a west coast DIPA. There is no heat that would have clued me in to the abv. Citrus hop bitterness balanced by a the malty sweetness. The finish is quite bitter.
Mouthfeel: The body is medium with fluffy carbonation and a dry finish.
Overall: This is a very nice beer that showcases the citra hops. I enjoyed it and would be interested in having more.
★
805 characters

4.38
/5
rDev
+3.8%
look: 4.5 | smell: 4 | taste: 4.5 | feel: 4.5 | overall: 4.5
Maybe what I having is already on BA, but the growler tag says "Citra Mandela". Merge if need be.
Huge thanks to JM03 for this beauty!
Pours a dark orange, somewhat hazed, with a finger of cream colored head. Juicy, juicy citrus aroma! Orange, zest, cream, bread. Taste is bitter, fruity, orange, grapefruit and a touch of lemon. Malts in the back . Full bodied creamy and substantial! Dipa heft in full force!
Sad day, when this growler is gone....
John! Ohioan! Live at JO'S :D
★
486 characters

4.25
/5
rDev
+0.7%
look: 4 | smell: 4 | taste: 4.5 | feel: 4.5 | overall: 4
Growler shared by Kan. Served in a Russian River tulip.
A - White foam settles to a thick collar, wisps, and a few spots of lace. Hazy dark orange-brown body.
S - Lots of Citra hops, with juicy orange, tropical fruits, and a hint of dank onion. Fairly balanced, with the expected sugar cookie malts and a touch of brown sugar as well.
T - Similar to the aroma, but with not quite as much malt character. Lots of citrus flesh and a touch of rind, and a few slightly herbal notes. There's moderate bitterness that grows over time.
M - Medium body, pleasant crisp carbonation, some lingering oily hop resins amid the dry finish. No alcohol presence.
D - A solid and well-crafted DIPA. The reviews on Ratebeer seem unusually high, but if you like Citra hops you certainly won't be disappointed by this one. If I were at Jackie O's I'd definitely order this one again.
★
868 characters

4.5
/5
rDev
+6.6%
look: 4.5 | smell: 4.5 | taste: 4.5 | feel: 4.5 | overall: 4.5
I had this on tap at the brewpub twice, once with regular carb and once with nitro. This turned out to be a VERY solid DIPA, my favorite hoppy beer to date from Jackie O's.
It pours a clear copper color, with about 2 fingers of fine foam on top which eventually recedes to a nearly non-existent ring. The aroma is all Citra hop, grapefruit and other acidic citrusy aromas, very appetizing. I can smell the sweet caramel malts beneath but only barely, the Citra is used to good advantage. The flavor is all hops, aggressively astringent and immediately addictive. The initially scathing hop presence is tempered by some lingering sweetness in the aftertaste, albeit with a lasting hop burn on the tongue.
The body is thicker than expected for 8.2% ABV, fairly heavy feeling. It actually tastes like it might be higher than 8.2% too, but it could be a suggestion from the strength of the flavors. Anyway it's very quick drinking, I've had many glasses now (mostly from growlers throughout a day of NFL) and I'm still loving it. Great job Brad!
★
1,049 characters
Mandala - Citra from Jackie O's Pub & Brewery
89
out of
100
based on
11
ratings.