Dismiss Notice
Dismiss Notice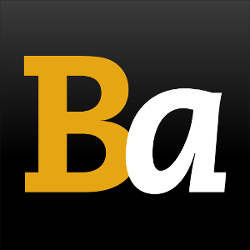 Join Our Email List →
And we'll send you the latest updates and offers from BeerAdvocate, because knowing is half the battle.
Dismiss Notice
Bourbon Barrel-Aged Skipping Stone
- Jackie O's Pub & Brewery
| | |
| --- | --- |
| Educational use only; do not reuse. | |
Reviews: 11 | Hads: 76

3.41
/5
rDev
-15%
look: 2 | smell: 3.5 | taste: 3.5 | feel: 3 | overall: 3.75
Pour is a dark murky ugly brown with a small amount of tan head that dissipates immediately. Nose is heavy bourbon and some charred wood with faint notes of sweet candied sugar. Flavor is also heavy on the bourbon and wood, actually in a nice way. The quad doesn't make a ton of appearance, malts are actually fairly rich, a hint of malty sweetness in back. Fuller body, fairly dry, a touch chalky in the feel.
★
414 characters

4.09
/5
rDev
+2%
look: 3.75 | smell: 4 | taste: 4.25 | feel: 4 | overall: 4
Bottle #136 out of 325, 2014 batch.
Vanilla earthiness, caramel and oak in the smell. Lots of vanilla, toffee, caramel, and earthy rich sweetness. Some dark fruits. Nicely balanced between barrel and quad flavors.
★
215 characters

4.58
/5
rDev
+14.2%
look: 4.5 | smell: 4.5 | taste: 4.75 | feel: 4.25 | overall: 4.5
Appearance - The beer was a murky brown color with some bubbles clinging to the sides of the glass.
Smell - The beer had a nice bourbon nose with malty in the background.
Taste - The bourbon makes the initial impression. Chocolate, caramel, tobacco, and make big impression with a slight nuttiness that is masked by the other action. The aftertaste is warming with the bourbon and chocolate staying strong.
Mouthfeel - For a quad, I would have expected a little more thickness. That said, the beer meanders across the tongue.
Overall - This is an elite bourbon barrel quad.
★
577 characters

3.5
/5
rDev
-12.7%
look: 3.5 | smell: 3.5 | taste: 3.5 | feel: 3.5 | overall: 3.5
650 mL bottle poured into a snifter.
Appearance - Deep brown body. Medium khaki head. Thin collar.
Smell - Lightly fruity, but a lot of caramel. Kinda buttery. Oak and vanilla.
Taste - Lots of oak and vanilla. Dominates the flavor. Caramel. Lots of brown sugar. Oaky and bourbony finish.
Mouthfeel - Medium heavy. Low carbonation. Boozy.
Overall - Simple, but nice.
★
370 characters

4.14
/5
rDev
+3.2%
look: 4 | smell: 4.25 | taste: 4 | feel: 4.25 | overall: 4.25
Just another day at Jackie-O's..
Pours dark with nice amount of bubbles.
Smells of bourbon, figs, raisins, slight vanilla and caramel.
Wonderful and of the wall in terms of taste. Bourbon in the front, dark fruits and spices through the middle with a nice vanilla/caramel finish.
Head was nowhere to be seen after a few sips, but luscious from front to back.
Super tasty, super interesting take on a style. Seems to be the calling card here at Jackie O's. Glad their home is in Ohio. We're lucky to have 'em.
★
514 characters
4.3
/5
rDev
+7.2%
look: 4 | smell: 4 | taste: 4.5 | feel: 4 | overall: 4.5
Bottle 170/341 out of the '12 batch.
A: Pours a very dark red with some brown in there. Big fluffy and effervescent light brown head. Minor spots of lacing but not much. Quite decent head retention, however.
S: Decent bourbon but nothing overpowering. A nice caramel and dark fruit medley, mainly with grape, raisin and fig. Touch of brown sugar. Nice.
T: Again, decent bourbon up front but it's not huge. Really nice sweet caramel and toffee notes with vanilla I'd say. Mixes in with the sweet dark fruits quite nicely. Again, mainly raisin and fig but definitely some grape and maybe even cherry? Just a hint. Vanilla, brown sugar and caramel make everything very sweet well into the middle. Sweetness fades just a bit in the finish, giving it more of a dried fruit flavor with some oak and some earthy belgian yeast character. A bit of drying oak and yeast linger between sips with hints of pure bourbon. No noticeable booze at all, very smooth.
M: Relatively low carbonation, nice medium/heavy body. Smooth.
O: This is really an awesome quad. The barrel aging isn't overpowering like some Jackie-O's beers (or barrel-aged beers in general if I'm honest), it just adds some mild but noticeable character to the beer. Mainly contributes a very nice coating caramel and vanilla sweetness to everything and gives another aspect of flavor to enjoy.
★
1,352 characters

4.41
/5
rDev
+10%
look: 4 | smell: 4.75 | taste: 4.25 | feel: 4.25 | overall: 4.5
258/341, 2012
A - Pours a deep brown/amber with a decent tan head. It's a bit darker and a bit less cloudy than I expect from this style, but still nice.
S - Nice big chocolately dark fruits, vanilla, bourbon, warming alcohol. Holy balls this smells incredible.
T - What's nice about this is that all of the elements in the nose are in play on the tongue, but in a different balance. This is really heavy on the dark fruits (plums, cherries especially), but the rest of these things come out to varying degrees. It's pretty sweet
M - big and smooth, nice.
O - kinda boozy, pretty sure this one is over the advertised 9.4...not sure if it would exceed Ohio's limits. But it's a good beer. By far, the best part is the nose, but it's good all-around.
★
753 characters

3.71
/5
rDev
-7.5%
look: 4 | smell: 3.5 | taste: 3.75 | feel: 3.75 | overall: 3.75
Deep mahogany pour with a small color of bubbles for a head. Aroma of dark fruits and bready yeast, boozy heat right from the get-go. Taste of caramel malts and dark fruits, grain alcohol, pumpernickel, and a pretty big oak quality. Not as smooth as I like my BB beers to be, but this is a style I don't often have in a barrel-aged form. Body was medium, smooth, hot, but not too hot, appropriate carbonation. Pretty good overall.
★
430 characters

3.8
/5
rDev
-5.2%
look: 4 | smell: 4 | taste: 3.5 | feel: 4 | overall: 4
22 oz bottle. Thanks to Geist, Steve or Thorpe or someone.
Pours a dark mahogany with a thin tan head. Pleasant aroma of vanilla, dark fruit, booze, oak and cherry. Barrel forward flavor, vanilla and caramel with light oak blends seamlessly with a robust malty quad. Medium thick with fine carbonation. Easy drinking for the style.
★
333 characters

4
/5
rDev
-0.2%
look: 4 | smell: 4 | taste: 4 | feel: 4 | overall: 4
Thanks to oline73 for gifting me this bottle. Very gracious. Shared with Thorpe and Humbard.
The beer is dark brown with a thin, wispy head that fades rapidly, leaving little lace. The aroma offers brown bread, Belgian yeast, oak, bourbon. Nice flavor. Well balanced. A bit of heat in the finish. Lingering caramel malt and brown bread with bourbon barrel character. Tasty beer.
★
379 characters

4
/5
rDev
-0.2%
look: 4 | smell: 4 | taste: 4 | feel: 4 | overall: 4
I had this on-tap at the anniversary party. Served in a tasting glass.
Appearance: The beer pours a mahogany color with some red at the edge when the light comes through. There is almost no head.
Smell: Quite sweet with some raisins and caramel. There is also some heat from the bourbon that hits the nose.
Taste: Super sweet with lots of dark fruit and some cherries. I'm getting caramel along with the bourbon. The finish is also quite sweet.
Mouthfeel: The body is a bit on the syrupy side with foamy carbonation and a dry finish.
Overall: This is a very sweet beer, but I enjoyed it. Fairly smooth. A nice beer to have for dessert. I'd have more.
★
665 characters
Bourbon Barrel-Aged Skipping Stone from Jackie O's Pub & Brewery
87
out of
100
based on
11
ratings.