Dismiss Notice
Get 12 monthly issues of BeerAdvocate magazine and save $5 when you select "auto-renew."

Subscribe now →
Dismiss Notice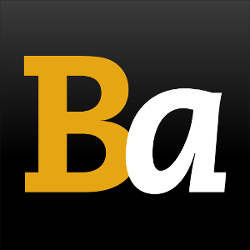 Join our email list →

And we'll send you the latest updates and offers from BeerAdvocate, because knowing is half the battle.
The Flying Saucer Draught Emporium
Reviews: 35 | Visits: 61

3.68
/5
rDev
-6.6%
vibe: 2.5 | quality: 4 | service: 3 | selection: 4.5 | food: 3.5
For a weeknight, this place was packed. Must have been the brewer glass attraction. They were giving away complimentary collectable glassware starting at 7pm. Kudos are due in that department. It was also extremely loud, a lot of echo. The place oozed of trendy strip mall. The saucers on the wall gave it some kitschy appeal, but the overall feel was more cold than warm. The servers were in tight shirts and short skirts. If you're into that kind of thing, then this is the place for you. Being there with my fiance, it was dangerously distracting. They have an impressive selection of tap beers and bottled beers. We ate a veggie wrap with avacado, jalepenos, vinegar, lettuce, and tomatoes. Was pretty good, but couldn't taste the jalepenos, which was probably a good thing for the beer tasting. The bartenders were knowledgeable and attentive, although they seemed a little annoyed we asked for samples - not cool. They also poured my IPA in a tall hefeweisen glass - maybe not as knowledgeable as I thought. The selection alone makes this place a worthwhile stop, however, the atmosphere won't bring me back anytime soon.
★
1,127 characters
4.13
/5
rDev
+4.8%
vibe: 4 | quality: 4 | service: 4 | selection: 4.5 | food: 4
The Flying Saucer, one of the few great places to go for beer while visiting San Antonio. Unfortunately I only made it out here once, but it was well worth it. A huge wall of taps line the room behind the bar, offering a great mix of locals, micros, and various quality imports. The atmosphere is nice, and on a Sunday night, it wasn't too crowded, and the service was good. The waitresses were all beautiful too, which is a great bonus in addition to all the good beer and food. The food was solid as well. I recommend the pretzel with bratwurst and cheese. The price was quite reasonable, and I would gladly visit here again.
★
627 characters

3.94
/5
rDev 0%
vibe: 3.5 | quality: 4 | service: 4 | selection: 4
The Flying Saucer should definitely be on any good beer lovers radar while visiting San Antonio. The location is easily accessible from I-10 with ample parking which makes it easy for an out-of-towner like myself. I've only been to this location once, but I was pleasantly surprised to find some Santa Fe Chicken Killer Barley Wine in bottles along with some West Coast selections like Anchor, Bear Republic, Stone, etc... however, I mainly enjoyed the Texas brews since I was visiting on a lazy Sunday afternoon. The place is fairly upscale & modern compared with some of the other Saucers that I've visited. The staff seem to be at least beer literate and the bartender was fairly knowledgable about what she was serving and didn't mind offering samples of the local brews. I'm sure the place is busy on weeknights & "touristy" summer weekends. I would definitely recommend stopping by on a Sunday afternoon for $2.50 Texas brewed pints, Monday nights for $2.50 pints on most draughts, or Wednesday for brewery night where you buy the beer and get the glass. They also have Mystery beer night on Thursdays for cheap bottles. Join the UFO Club and drink beer at the Flying Saucer!
CHEERS! Beertracker
★
1,203 characters
4.35
/5
rDev
+10.4%
vibe: 3.5 | quality: 4.5 | service: 4 | selection: 5 | food: 4
This place had bear republic. I think they have every beer they can get there hands on, some rotate of course, but I don't think that a bar in texas could be asked to have much more selection than this.
The drawback of this place was the crowdedness. I went alone while waiting on something, and it was a struggle to find the last possible place to sit.
The service is good, and the waitresses are hot as hell and have short ass skirts. The bartenders know how to pour a beer and how to make suggestions.
I had a bratwurst plate that was really good. The bread was nice and buttery and moist. The german potatoes were pretty decent, and the saurkraut was pretty good as well. The bratwurst itself wasn't half bad either. Definetly glad to have a good meal with good beers.
I will definetly visit this place again on my way though SA. I just hope it's not so busy next time.
★
877 characters
4.4
/5
rDev
+11.7%
vibe: 3.5 | quality: 5 | service: 3.5 | selection: 5
I went to the Flying Saucer for the Brewery Night to get the Brewery Glass. Flying Saucer is a chain of Beer Bars, but by far one of the best bear bar chains, I have been to. They carry beers from countries like Belgium, Canada, Australia, USA, England, Scottland, Germany, Italy, China, Japan, Mexico and Brazil just to name the ones I can thing of. They aslo have a large selection of beers on tap and in bottles. They also carry beers local to the area to well known beers. If I am back in the San Antonio area, I will go back, of in the area of other Flying Saucer I will also go. Some of the beers are a little high in price, but other are reasonalbe.
★
656 characters

3.9
/5
rDev
-1%
vibe: 3 | quality: 4 | service: 3.5 | selection: 4.5 | food: 4
First of all, let me say that this is one of my favorite hangout spots in San Antonio. It has its shortcomings, but the beer selection compensates for those nicely.
Atmosphere: Really depends on when you go. When it's not busy, the atmosphere is excellent, nice and relaxed. They're usually busy in the evenings though, especially on nights that they have specials going on. It often gets very crowded and a bit loud. If you're a Spurs fan, you'll feel right at home when there's a game on the TV sets. Personally, I find the spontaneous outbursts of collective cheering a tad annoying.
Quality: Clean, somewhat poorly lit in a few places, but overall very good quality. They have a very impressive collection of plateware on display. It makes for nice eye candy, as if the waitresses aren't enough!
Service: The bartenders are very knowledgable. They're always willing to make recommendations and give out samples. If you're not at the bar, however, be prepared to do a lot of waiting. The beer presentation is sometimes amiss during happy hour. Their idea of happy hour is charging pint price for an oversized hefe glass of beer. Their intentions are honorable, but some beers simply don't belong in those glasses.
Selection: 70 draft beers and somewhere around 150+ bottles, a very good selection overall. I'm especially fond of their selection of wheat beers and Belgian ales. There are a few styles that could use some expansion, particularly Bock, Barley Wine, and Strong Ale. Their seasonals pick up the slack to some degree, but it'd be nice to have a better year-round selection.
Food: I'm quite fond of their burger, and their pretzels are decent as well. Most of their other dishes are okay and they offer a decent selection of cheeses for cold plates.
I guess my biggest gripe about the Saucer is the cost. Most of the drafts are $4 or more, and a lot of their bottled beers are $10 or more.
★
1,909 characters

4.14
/5
rDev
+5.1%
vibe: 4 | quality: 4 | service: 4 | selection: 4.5
Considering the beer scene in San Antonio, this is one of the few places worth visiting. I like the fact that the inside is no smoking. That alone makes for a much more enjoyable experience. The waitstaff seem to be fairly quick in service, except if your out on the patio, in which you may be waiting a while. The waitresses seem to have a good idea of the beer they serve, and are pretty good at making recommendations to non-beer drinkers, i.e. those that normally just settle for a bud lite. For beer IMHO, they cant be beat. They have the most beer, and the widest range of styles on tap, in the San Antonio area. While they can be expensive, their Monday night pint special, makes poor kids like me, able to afford the finer brews in life. Overall, this is a great place to visit, but it gets extremely crowded as the night goes on (but I bet 3/4 of the crowd, wish they had a miller lite in their hand, as opposed to the murphy's stout that their buddy ordered for them).
★
978 characters

3.3
/5
rDev
-16.2%
vibe: 3 | quality: 3 | service: 3 | selection: 4 | food: 3.5
The Hooters of beer bars features cleanser laden pint glasses and at times, poorly maintained taps along with spotty service by a schoolgirl mini-skirt wearing staff that usually doesn't know too much about beer or even what they have available. The place is very noisy and you better like classic rock. They do have a patio at this location but even with patio umbrellas it isn't much of an oasis due to the heat of the day.
The upside is 70 taps, 50 or so bottled beers and above average bar food.
If they can't get your glass rinsed right, switch to the bottled beer. The cheese board is recommened.
Free Wi-Fi and darts. You'll need to ask for the code for the Wi-Fi.
★
682 characters
4.25
/5
rDev
+7.9%
vibe: 4 | quality: 4 | service: 4.5 | selection: 4.5 | food: 4
The Flying Saucer is pretty easy to locate off I-10 at Huebner in The Strand. The waitress said that most people call the area Huebner Oaks.
The service was better than I had ever had before at a Saucer and the waitress seemed to know a smidge about beer. Also the barkeep was knowledgeable and we taked about just how much of a letdown the Rogue Saison was in comparison to other JLS beers.
We settled into some appetizers and they were better than any other Saucer I have visited. The quality of the beers from the taps was well done and my only gripe there was that a beer that was out was not covered or removed from the wall. They boast 75 drafts and a much smaller bottle selection that some other Saucers.
The atmosphere was good as well, with no smoking and a well lit enterior of picnic tables in a large open area with very high ceilings and then the bar area which was not a well lit.
I'd certainly head back to this Saucer. Good food, good beer, and good service all add up to another visit.
★
1,017 characters
4.18
/5
rDev
+6.1%
vibe: 4.5 | quality: 4 | service: 3.5 | selection: 5 | food: 4
The Flying Saucer is a quality beer establishment. Ridiculous selection makes for excellent times. Although you will constantly hear about the poor service, I have always had decent service. Never great, but never appalling as it is said to be. They have a special every day which I appreciate, being a poor college student who needs beer and rent money at the same time. What is a poor boy to do? Drink good beer at fair prices.
The food is okay…The food selection is not huge, but what they do have is generally pretty good. That damn turkey sandwich is fantastic and it is a big reason why I keep going back. The main reason that I go there is because of the atmosphere and the beer selection (literally hundreds to choose from). The cute girls with short skirts don't hurt either.
The beer scene in San Antonio is somewhat acking and this is one of the best places in the area to go to. Check it out you might like it.
★
931 characters
3.88
/5
rDev
-1.5%
vibe: 3.5 | quality: 4.5 | service: 3.5 | selection: 4 | food: 3
Not a bad little spot to have a few cool ones, but I've certainly been to better places. This place has tons of potential with it's beerhall type setup. The service wasn't terribly helpful and kept putting fruit in my beer despite my polite requests not to. All the waitress were wearing short schoolgirl skirts and stockings and that it brings it up a level, but that fact isn't enough to offset the fact we didn't see our waitress nearly often enough. The selection is quite good, but their menu definatly needs some work, no descriptions, horrible organization and not up to date at all, I tried ordering a few that were no longer on tap, very disappointing. It seemed everything was served in either a tumber or a weizen glass as well, not a total downer, but you'd expect more from a place like this. Food was simply standard, nuff said. Prices are more than I'm used to, and certain beers were definatly overpriced for certain.
Overall, tons of potential and definatly one of the better spots in town, worth a shot.
Also, every wednesday is logo glass night, buy the featured beer and it'll be served in it's brewers glass which you get to keep, for free, score!
Slàinte!
★
1,188 characters
3.18
/5
rDev
-19.3%
vibe: 4 | quality: 3.5 | service: 2 | selection: 3.5 | food: 3.5
The Flying Saucer is a nice place to have a beer in San Antonio. The atmosphere is very laid back, it is not a loud, crazy place. I am guessing there is room for 150-200 people. There are picnic style tables inside as wel as bar seating and tables with umbrellas outside. You probably will want to sit inside this time of year in Texas. The beer selection is good, there are about 80 taps with a decent variety and over 120 bottle selections. The beer menu is kind of lame, I would like to see more description of the beers other than pale,amber and dark. The service, in my handful of visits, is the only thing that leaves something to be desired. The waitstaff, in my opinion, don't really care about what they are doing, and the bartenders have been arrogant on every occassion I have been in. The food we have ordered has been appetizers (big pretzels w/ sauces) and they have been good. They offer more food than that, but I am usually trying to keep the bill under $30. Draught beers range in price from $2.50 for Lone Star to $5 for Maredsous 8. Most beers are in the $4 to $5 range. Overall a cool place to kick back and have a few quality draught beers in San Antonio.
★
1,177 characters
3.5
/5
rDev
-11.2%
vibe: 4 | quality: 4 | service: 1 | selection: 5 | food: 4
Everyone seems to love the Saucer, but I beg to differ on a few points. This place has most of the ingredients to be an awesome, awesome beer bar. The atmosphere is cool: large bars backed by scores of taps, an outside patio area, high vaulted ceilings, etc. The quality and selection of the beer is stunning for the San Antonio area. The food is even very good - I would go there for the food even if I was not a beer drinker (try the chili!)
However, the service at this place really, really sucks. In the four or so times I have visited this place, I have received reasonable service once. The waitresses are, for the most part, snotty college-aged women that have little or no apparent interest in their jobs. The service is also slow and inattentive. I would go so far as to say that the service is occasionally unfriendly.
The plaid skirts the waitresses wear would be an outstanding addition to the atmosphere of this place were is not for the fat rolls sticking out between the shirts and the top of the skirt. Some of the waitresses look so bad, I almost lose my beer appetite.
The beer menu is maddening - they have over 200 beers broken down by country of origin (which is nice), but beyond that the best information they can provide about the beer is "pale, amber, or dark."
The bartenders are only slightly better than the waitresses, but at least have always been fairly friendly. No one seemed able to give me a really good answer about the upcoming homebrew demonstration on November 6, 2004. My questions: "Who's putting it on? Do you want or need more people to participate in the demonstration? I want to meet more homebrewers in the area." Their answer, in effect: "Someone here will be putting it on. People who show will get to drink the beer when it is finished."
I'll be spending my money over at Hills and Dales.
★
1,852 characters

3.63
/5
rDev
-7.9%
vibe: 4 | quality: 3.5 | service: 3 | selection: 4.5 | food: 3
My (former) hometown Flying Saucer location is one of the better ones. They seem to keep up with their taps as far as brands moreso than the other Saucers I've been to. Yeah, mondays are good with the $2.50 drafts, but all the really good stuff (Belgians) are still full price. I've spent hours in this place, but a lot of the time is drinking mediocre beers just to fill up my UFO card (still working on it from a distance). There are great beers on tap, Maredsous 8, Erdinger hefeweizen, Leffe, Youngs (Double Choc & Oatmeal) Stouts, but it seems a huge percentage of the crowd is always drinking big-label bottles like BudLight and other swill. This sort of action is a detriment to the beer atmosphere- they should raise the prices on bland big-namers and see if the sheep will drink from the sweeter draughts.
★
814 characters
4.22
/5
rDev
+7.1%
vibe: 4.5 | quality: 4.5 | service: 4 | selection: 4
The Flying Saucer is a definite improvement to the beer scene in San Antonio. (Is there a "beer scene" there? I don't think so but if there is, the Flying Saucer is a big part of it.)
The décor is pleasant enough, and the high ceilings are probably helpful with smoke removal. I was there on a Sunday just after noon, and there were all of three patrons in the place -- me, my friend, and a local. It was $2.50 Texas draft day, and I sampled two of the Real Ale products from Blanco TX (the Brown and the Rye Pale Ale) as well as the Amber from a company in Houston, Saint-something.
In addition, they have several Belgians on draft, including Kwak, Karmeliet Tripel, Maredsous, and Chimay White! But can you imagine, they don't have any of the appropriate glassware. "People steal them" I was told. Whatever. It was also nice to see my hometown favorite, Goose Island Honker's Ale on draft from Chicago.
An extensive bottled beer selection included Delirium Tremens, Affligem Dubbel, and many micros from around the US. (Again, no glassware for the Belgians. Ridiculous, I know.)
Next time I visit San Antonio I will definitely stop in to the Flying Saucer but will bring my Chimay and Kwak glassware to enjoy the products as they should be served.
★
1,262 characters
The Flying Saucer Draught Emporium in San Antonio, TX
89
out of
100
based on
35
ratings.