Dismiss Notice
Get 12 monthly issues of BeerAdvocate magazine and save $5 when you select "auto-renew."

Subscribe now →
Dismiss Notice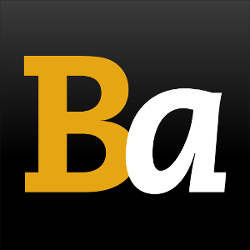 Join our email list →

And we'll send you the latest updates and offers from BeerAdvocate, because knowing is half the battle.
Sherwood Brewing Company
Reviews: 12 | Visits: 19
4.03
/5
rDev
+15.1%
vibe: 4.25 | quality: 4.75 | service: 3.25 | selection: 4.25 | food: 3
Absolutely love the dry-hopped Naked Elephant, just wish they didn't limit your consumption to 3 for their higher ABV beers. Great pub-like atmosphere, live music weekends & sporadic weekdays. Food is ok, nothing special, just a slight upgrade on typical bar food.
★
264 characters
2.44
/5
rDev
-30.3%
vibe: 3.5 | quality: 1.75 | service: 2.25 | selection: 2.5 | food: 3.75
Sherwood Brewing Company has never been one that has impressed me much, there beers always seem to either meet or exceed mediocrity in a bad way. This deeply saddens me, as they are by and far without any remotely close next ups, the closet brewery to my house. With that said, I do not consider them to be abominable brewers, but rather brewers content with relatively inoffensive beer that aren't trying to impress anyone.
Atmosphere - I so want to give the atmosphere a higher rating, but the place just feels a bit disorganized as a whole. Tables are just randomly scattered starting close to the door, in the middle of the floor between the boots and the pub, all the way up until the live music stage and bathroom hall way. For the positive aspects, I really like how the intent of design was to invoke a sense of oldschool beer meeting new school audiences. In specific, the beer bottles scattered on the top ledge of the walls surrounding the restaurant, the use of old school brewery tap handles on their beer taps, and chalkboards with the current tap list. I also quite enjoy the ambient lighting in the building. The brewpub atmosphere is invoked a little bit, but the decor is just too drab and dark, and the use of shaker pints almost exclusively kind of makes me cringe.
Quality - This is actually mainly where I have gripes with Sherwood. The beers just seem to be uninspired attempts at the styles they're supposed to be within for the most part. I've had quite a few of their beers, and while some I don't like simply because I dislike the style (the smoked porter comes to mind), others just seem to be flat tasting, lacking key ingredients, or just badly brewed.
With that said, one of their year rounds, Buxom BlonDDe, is quite a good style of an American Blonde, whereas the other, Production Line Red, is barely a passable Amber. I've had many beers here due to the extremely close proximity from where I live, but the quality is as inconsistent on their one up and seasonal batches as it is in their year rounds. For a few examples, the smoked pumpkin Porter is an okay take at the smoked porter style, the Alaskan Wit and Blueberry Wit's both on tap currently both smell like puke and taste like something I can't imagine much worse, and the Scotch Ale is just pretty great all around. Other worthy mentions include any Amber ale (they're all dull and flat), and their coffee beers are literally just the base beer with cold coffee dumped in the batch (utterly undrinkable unless you love cold and old coffee). I also don't want to start on their mediocre attempts at Belgian's I had over the summer, all dispensed with no carbonation, and an obvious lack of quantity in ingredients used.
Service - Not much to write here, but I'm not overly impressed. I can't quite give it a passing score since it takes forever for the waitresses to come, and the bartender doesn't seem to be concerned with making any talk with the customers unless their glasses are empty. I don't feel especially welcomed most of the time.
Selection - The selection is usually decently varied, with some unusual styles at least covered. While some may rate this section low because the selection usually never includes high ABV Imperial stouts, and rarely is any form of IPA present at all. No, I can appreciate a decent selection of easy session-able beers if the beers on the list weren't clearly recycled from the same batch. What I mean by this is that every time I go to Sherwood, they have atleast 1 or 2 sets of beers that you can tell were the same beer, but had some sort of key ingredient added at the last second. For example, when I was there on Friday last week, they had 2 different stouts on the menu, a dry stout and a coffee stout. the beers were brewed to the same ABV and same IBU's, and had the same relative mouthfeel, but in one, coffee was obviously dumped in at the end of the batch. On that same day, there was a white Wit and a Blueberry Wit, which had the same story, same beer but different ingredients added at the end. On 2 other occasions I found the same thing, where one time they had 2 tripels, and on another, 2 porters. Though their is usually a decent variety to pick from, be very wary when you see multiple beers of the same ABV and genre, it's a cheap method of getting more beer "variety" in the menu in my opinion.
Food - I haven't had much here, but the fries and pizza are both pretty tasty.
Value - Overall, the prices are a bit expensive for the very inconsistent quality. A pint of beer generally runs between $5-6, and they rarely run beer specials (once every other Wednesday). The food pricing seems decent enough, but if I'm going to order a $6 beer, I'd rather travel another 15 minutes and get a world class Kuhnhenn brew than pay the prices one alot of their stuff. Stuff like Buxom and the Scotch Ale are pretty dang good, but a few beers (one being a rare release) does not a great destination spot make.
★
4,967 characters

3.95
/5
rDev
+12.9%
vibe: 4 | quality: 3.5 | service: 5 | selection: 3 | food: 5
I just checked out Sherwood Brewing Company. I had 8 beers while I was there. The Wintertwined Wheat Wine (I believe that was the name) was by far the best. I would give it a 4.0. It's a 12.5% barley wine so it's not for everyone. It's not on BA yet and I don't write reviews so I wrote down my rating for when someone uploads it. The BlonDDezilla was also pretty good. Very subtle hop taste that went down very smoothe. Of the 8 beers I had only 2 are currently on BA. This is either because they are fairly new or because it is a relatively unknown brewery. The honorable mention of the bunch is the Entire Buzz Honey Porter. It is a solid porter that I see as a great middle of middle of the drinking night treat. The Daily Grind Kona Coffee Porter was awful. It was way too sweet and the label noted the high caffeine level. Maybe it was just not my cup of tea, but it tasted like a cold McDonalds coffee. I had the pizza rolls while I was there and they were amazing. The crowd was calm but welcoming. It was 4:30 so take that with a grain of salt. Overall it was a good brewery and I will definitely go back again.
★
1,120 characters
4.25
/5
rDev
+21.4%
vibe: 4 | quality: 4.5 | service: 5 | selection: 3 | food: 5
Overall, for a small brewery in Shelby Township I frequent this brewery. I like that they always have something new brewing. They have great food, wine and soda. It feels though most of the food is homemade and delicious. I have not had a beer here I didn't like. Hopefully they grow and stay in business I love craft breweries.
★
328 characters

3.63
/5
rDev
+3.7%
vibe: 3.5 | quality: 4 | service: 3.5 | selection: 3 | food: 4.5
Atmosphere - simple decor, music seemed like a simple internet radio and the volume was low enough that you could have a conversation.
Quality - Food, wine, and beer all good.
Service - waitress was attentive and punctual.
Selection - menu is pretty simple, but that's fine when you are doing what you do well.
Food - The pizza was very good. We had the chicken artichoke with feta and we ate until we were over full. They use a thin crust style underneath, but near the edge it was thick and pretzel-like. Great stuff!
Value - Prices were very reasonable. We were there on a Wednesday and XL pizza was half off.
★
617 characters

4.23
/5
rDev
+20.9%
vibe: 4.5 | quality: 4 | service: 4.5 | selection: 4 | food: 4.5
The food specials are great, especially for lunch, and the wheat pizza with the bold and spicy beer sauce is fantastic. I looked through the older reviews for Sherwood and completely agree with what people were saying, decent basic beer and pretty good bar food were very accurate a few years ago, but things have definitely turned around. We used to visit occasionally but an improved staff, better menu and greatly improved beer list convinced us to become lifetime members. They went from brewing your garden variety ale, stout, ipa etc...to having things like pumpernickel stout, garlic ale and their evil IPA which were all quite good. The draft list is still small at times but we go quite frequently and there is always something new on the menu worth trying. Their seasonal beers especially have come a long way and their anniversary beers are not to be missed.
★
869 characters

3.95
/5
rDev
+12.9%
vibe: 3.5 | quality: 4 | service: 4.5 | selection: 3.5 | food: 4
Visited this place on a Saturday afternoon. It wasn't terribly busy and there was room for my group of five to sit at the bar.
The location is in a strip mall in a center location. Inside was done in a faux industrial style with exposed ductwork and high ceilings. A small stage was near the rear center. A larger TV was near the front door with some lounge chairs and a sofa for watching sports. Could be a VIP type setting.
There were seven beers on tap (Buxom Blondde had just been spent before we came in, we were told). The sampler called for six beers so I bought the seventh to try all the offerings.
They had three different stouts (Irish, coffee, and mole). The Irish stout was decent, a little more bitter than I expected. Same could be said for the coffee stout. The bitterness kind of took away from the coffee flavors. Both would have fared better if on a nitro tap which was unavailable from what I could tell.
Most of my companions found the Production Line Red to be their favorite, but mine was the Mole stout. Brewed with chipotles, the beer was black with a red hue. I picked up cocoa, powdered baker's chocolate and a flash of acidity or tomatoes on the nose. The beer was smooth and somewhat heavy and finished with a strong spicy bite. It was an excellent example of some of the unique things being brewed lately.
Was surpised to see that of the eight beers listed, none were an IPA. Given the recent popularity of the style, it was curious to see that none were offered at the time we were there.
Mary, our bartender, was very attentive to us, and conversational. She definitely enjoys what she does and is good at it. Knowledgable about what was offered and wasn't shy about finding out an answer to a question she didn't know.
The food was pretty good and very fairly priced. The lunch menu had a lot of offerings. Most of the group picked the burger and fries special for $3.
Overall a very nice little place. Will definitely return.
★
1,975 characters
3.86
/5
rDev
+10.3%
vibe: 4 | quality: 4 | service: 4 | selection: 3.5
Reviewed on 06/21/2010.
This place is definitely worth a stop while in Michigan. It is set in a strip mall (the only off-putting thing about it) and has a laid-back atmosphere. There are several TVs showing sports games. There were 6 beers on tap and each one was pretty solid, especially the Jamocha Stout and Pumpernickel Stout. I didn't try any of the food so I can't comment on that. To sum, this is a small, laid-back, relaxed locale with quality beer.
(However we did get kicked out around 4pm on a Sunday afternoon because it was Father's Day, which was certainly odd...)
★
579 characters
2.31
/5
rDev
-34%
vibe: 2 | quality: 2 | service: 2.5 | selection: 2.25 | food: 3.25
Located in a stip mall, Sherwood has a different feel to it than other brewpubs. It's long and narrow inside (think strip mall store), and a little too suburban. As you enter you can see the brewing area from outside. Half walls inside restrict brewing area view. We arrived on a snowy Friday in January around 7pm. Small crowd. They have 3-4 big tv's, a bar in the middle and tables scattered around (some were tall tables with stools and the other were shorter with normal chairs) Couch and a few other plush chairs surrounded a tv in the corner. Service was so-so. Selection minimal. They had 4 Menu Beers, 3 Rotating Beers. Closest beer to the season was a pumpkin porter. Prices average. Food selection typical for brewpub, but very good. I reviewed 2 beers. Buxom Blondde was wimpy for the style & Impish Amber was horrible. I asked the waitress about it and she shrugged and said it was her least favorite & that most customers don't like it. She offered no suggestions. Will try it one more time, maybe. Hope they have a bigger selection next time and better brews. Waitress seemed indifferent. Boring place.
★
1,116 characters
3.78
/5
rDev
+8%
vibe: 3 | quality: 4 | service: 4 | selection: 3.5 | food: 4
The wife and I stopped here on a recent trip to Michigan. Sherwood is just down the road from my sister's place so it was convenient. The place is in a small shopping plaza off some fairly high traffic roads. The interior is a wide open hall-like area with the brew room up front, the bar in the center and the kitchen along the back along the wall. We went for lunch and the place was pretty empty. The bartender was friendly and set us up with beers immediately. We chatted a bit and ordered lunch. The beer was very clean, tasty and well done. The food was also very good. We plan on stopping back on future visits to Michigan and look forward to seeing them at Michigan Beer Festival this year.
★
698 characters
3.85
/5
rDev
+10%
vibe: 3.5 | quality: 3.5 | service: 4.5 | selection: 3.5 | food: 4.5
Having just gotten into the brewpub scene, I'm a little hesitant to post a review so soon... but I know what I like.
It's always refreshing to see new businesses popping up around the area, especially those that cater to beer lovers. Sherwood Brewing Company may be relatively new to the scene, but they've got ALL the right ideas.
I've stopped in a few times recently, and the brew, the food, and the waitstaff have been nothing but great. While they only have about 7-8 beers on tap, they do a good job at representing the style. I tried their Pumpkin Porter, Irish Stout, Alaskan Sister Wit, and Production Line Red. Every beer was completely different, and represented its style well. Also, the bartenders did a fantastic job at making sure my drinks were full.
I only tried some beer battered wings (which were great), but lots of parties around me were ordering pizza that looked AMAZING. I'm pretty stoked to get in there and have a slice.
Basically, Sherwood is a wonderful spot to go if you're looking for a tastey bite, as well as a well crafted beer. They're also located in a spot tucked away from the hustle of M59, for easy access.
I'll be returning :)
★
1,172 characters
3.63
/5
rDev
+3.7%
vibe: 3.5 | quality: 3.5 | service: 4.5 | selection: 3 | food: 3.5
Sherwood is a great place to go when you live right around that area. I like to go there and grab a pint of the IPA or Irish Stout, which both are pretty tasty. The atmosphere is nice, but seems a little barren, possibly from the lack of a ceiling. They have a big projector which is great for watching sports, and the bar is decent size as well. I have not tried any of the food, but I have heard the Pizza is great. The brewmaster is a very nice guy, and will answer any questions you have, even about upcoming brews. The bartenders work well together, and service is great. Overall, great place to go and hangout, plus they have WiFi free, so college students- "go grab a beer and write that paper." I like going here, definitely worth a try in my book.
★
756 characters
Sherwood Brewing Company in Shelby Township, MI
84
out of
100
based on
12
ratings.