Dismiss Notice
Get 12 monthly issues of BeerAdvocate magazine and save $5 when you select "auto-renew."

Subscribe now →
Dismiss Notice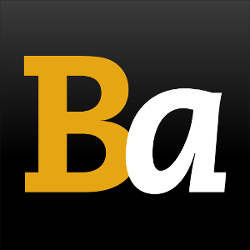 Join our email list →

And we'll send you the latest updates and offers from BeerAdvocate, because knowing is half the battle.
Figjam
- Arbor Brewing Company
| | |
| --- | --- |
| Educational use only; do not reuse. | |
Reviews: 11 | Hads: 72

4.13
/5
rDev
+1.7%
look: 4 | smell: 4 | taste: 4.25 | feel: 4.25 | overall: 4
Well, I saved the best for last on my three brew tour of Arbor Brewing. This is a huge taste!
It pours medium dark brown, opaque and with continuous small fizz. Nice. Outstanding rating for the bubbles! The smell is overwhelmed by any tasting. I had to let my mouth clear and then it came back. Then you can smell that yeasty fruitiness. Extra large aroma!
The taste is that same super sized yeasty malty nastiness. This is huge and thick and sweet. The aftertaste is sticky too.
Figjam is a success. Arbor is a pretty solid brewer. I will try whatever else they carry at Saveon.
★
582 characters

4.26
/5
rDev
+4.9%
look: 4.25 | smell: 3.75 | taste: 4.5 | feel: 4.5 | overall: 4.25
Pours a pale maple color. Aroma is fairly standard quad: malty, booze and a hint of funk. This becomes more interesting in the flavor, slight tartness of figs with malt, tasting a lot like dry fig jam. This is also full-bodied but less boozy than the 11.5 ABV would suggest, unlike a lot of other American quads. Very tasty and dangerously drinkable.
★
354 characters

4.44
/5
rDev
+9.4%
look: 4.25 | smell: 4.5 | taste: 4.5 | feel: 4 | overall: 4.5
Appearance: pours a deep mahogany with huge garnet hues. a small centimeter tan head with low retention, some light viscosity and lacing. darkness makes it just about opaque but able to see through it a bit and a strong brightness.
Smell: strong dark candied sugar and lots of sweet dark fruits, mostly figs, raisins and prunes. good belgian yeast giving off aromas of cloves and light banana, some spiciness.
Taste: opens with strong and sweet dark fruits. leans more towards prunes with lesser amounts of figs and raisins. Belgian yeast comes to the front but is quite restrained and subtle as far as belgian yeast goes. clove and lesser notes of banana and spiciness. backend has some alcohol presence but no where near astringent.
Mouthfeel: moderate body. good balance, ending slightly on the sweet side. alcohol is warm and ever present but fall short of astringent.
Overall: a very nice big belgian styled beer. stays fairly true to the style. a great addition to the Arbor Brewing lineup and a tasty treat for cold winter nights.
★
1,044 characters
4.32
/5
rDev
+6.4%
look: 5 | smell: 4.25 | taste: 4.5 | feel: 4 | overall: 4
Look: Similar to dark rum
Smell: alcohol and raisin(?)
Taste: boozy, I get banana
Feel: slick, smooth, a wee bit chewy
Overall: Great experience, gonna buy a few more for trade/aging.
★
187 characters

3.75
/5
rDev
-7.6%
look: 4.25 | smell: 3.5 | taste: 4 | feel: 3.5 | overall: 3.5
Poured form bottle into tulip, a beautiful purplish-garnet with a huge purplish head that dissipates to nothing. No lacing on this on. Smell is prune and fig juice, with a red-wine type tannin undertone, slightly boozy. The booze, however, is well hidden in the taste. The dark fruits are all there, it tastes as a quad should except imagine eating prune spread on dark bread at the same time (or for any folks of Polish descent out there, having a quad while eating a prune paczki). Not bad, and the first from Arbor I've been really impressed with.
★
550 characters
4.27
/5
rDev
+5.2%
look: 4.5 | smell: 4.25 | taste: 4.25 | feel: 4.25 | overall: 4.25
Great beer....just had Fat Paczki at Brewery Vivant and would be Figjam's less alcoholic little brother but equally as good. I'm a huge raisin-prune beer geek and this one hits the mark. This is one you have and share; store the rest for later.
★
244 characters

4.1
/5
rDev
+1%
look: 4 | smell: 4 | taste: 4 | feel: 4 | overall: 4.5
12 ounce bottle into chalice; no bottle dating, but is a recent release. Pours slightly hazy dark ruby red color with a 1 finger dense khaki head with good retention, that reduces to a thin cap that lingers. Slight spotty lacing clings on the glass, with a moderate amount of streaming carbonation. Aromas of big raisin, prune, fig, date, caramel, toffee, toast, molasses, brown bread, light pepper, light herbal, and yeast/toasted earthiness. Very nice complexity and balance of fruity/earthy yeast, figs, and dark/bready malt notes; with good strength. Taste of big raisin, prune, fig, date, caramel, toffee, toast, molasses, brown bread, light pepper, light herbal, and yeast/toasted earthiness. Light yeast spice/herbal bitterness on the finish; with lingering notes of raisin, prune, fig, date, caramel, toffee, toast, molasses, brown bread, light pepper, and yeast/toasted earthiness on the finish for a while. Damn nice robustness and complexity of dark/bready malt, figs, and fruity/earthy yeast flavors; with a great malt/yeast/fig flavor balance and no cloying sweetness after the finish. Medium carbonation and medium-full bodied; with a smooth and fairly slick/creamy mouthfeel that is nice. Alcohol is well hidden with only a small warming present after the finish. Overall this is an excellent fruited quadrupel style. All around great complexity, robustness, and balance of fruity/earthy yeast, figs, and dark/bready malt sweetness; and very smooth to sip on for the big ABV. A very enjoyable offering.
★
1,517 characters

3.94
/5
rDev
-3%
look: 4 | smell: 3.75 | taste: 4 | feel: 4 | overall: 4
I picked up a bottle of Arbor Brewing's Fig Jam Quadruple a couple weeks ago for $2.79 at The lager Mill. I've been waiting for Arbor to bottle a quad for a little while now and I'm pretty interested to see how this one turns out, so lets see how it goes. 2014 Vintage. Poured from a brown 12oz bottle into a snifter.
A- The label looks ok, I don't see how it goes with the name and i don't think it's too eye catching. It poured a dark mahogany brown color that took on a slight crimson hue when held to the light with a little over a fingers worth of creamy tan head that died down to a thin ring that stayed till the end and it left some patchy lacing behind. This was a good looking Quad, I have no complaints.
S- The aroma starts off with a high amount of sweetness that has a candied sugar like aroma to it and it's followed by some fruits being the first to show up and they impart a big dark fruit aroma with figs for sure sticking out the most. Up next comes some typical Belgian yeast aromas that goes right into the malts which impart some rich, caramel, light toffee, caramel malt and sweet malt aromas with some sweet boozy aromas showing up in the background. This beer had a pretty nice aroma, but it was very sweet smelling.
T- The taste seems to be similar to the aroma and it starts off with a higher amount of sweetness that still has that candied sugar aspect to it with the fruits still being the first to show up and they impart those same nice dark fruit aspects with the figs showing up the most. Up next comes the Belgian yeast which imparts those typical Belgian yeast flavors with a noticeable boozy flavor that's pretty warming. Up next comes the malts which impart the same rich and caramel malt aspects that they did in the aroma with no single aspect sticking out the most. On the finish there's a light amount of bitterness with some sweetness taking it's place and it had a very dark fruit like aftertaste with some caramel malts also showing up. This was a good tasting quad, it was on the sweet side, but the figs are showcased nicely.
M- Fairly smooth, warming, a little crisp, sticky, slightly cloying, on the lighter side of being full bodied with a medium amount of carbonation. This beer had a good mouthfeel that worked well with it.
Overall I thought this was a pretty nice beer and I thought it was a good example of the style, it had pretty most of the aspects that i expect for the style and while it was pretty damn sweet I thought the figs were a nice addition to this beer and they made the dark fruit aspect of this beer shine. This beer had ok drinkability, it was fairly smooth, warming, a little crisp, sticky, slightly cloying, a little filling and the taste did a nice job of holding my attention, one glass is the perfect amount for me, anymore than that and I'm sure the sweetness would really start to wear on me. What I like the most about this beer was the fig aspect, it really shined through and it worked well with this beer. What I liked the least about this beer was the sweetness, I think it could be just a little lower since it started to get a little cloying. I would buy this beer again, but it isn't something I'm going to stock up on and I'm interested to see how it changes over time. I would recommend it if you like the style, but be prepared that it's very sweet. All in all I liked this beer, even though the sweetness was right on the verge of being out of hand, it still had some very nice flavors and aromas that made for an enjoyable beer, but it's more of a dessert beer and it doesn't have great drinkability. This is one of the better beers I've had from Arbor and I think it's one of the better American made quads I've had. Good job guys, this was a tasty Quad that was a little unique, keep up the solid work.
★
3,826 characters

4.14
/5
rDev
+2%
look: 4 | smell: 4.25 | taste: 4.25 | feel: 3.75 | overall: 4
Good beer fron Arbor. Figs in the smell, figs very prevalent in the taste. True to the style. Slightly boozy, have three more bottles; we'll see how they mellow. A little bit thin for a quad.
Definitely well worth a try.
★
225 characters
3.94
/5
rDev
-3%
look: 4.5 | smell: 3.5 | taste: 4 | feel: 4.25 | overall: 4
Poured into all that was clean... a stupid shaker pint.
Appearance: Started pouring aggressively which was a bad idea. Slower it down, and it all eventually poured into the glass to the brim. Two fingers of a creamy looking tan head that has an audible carbonation -- almost like a pop. The color is a gorgeous, deep ruby red. (4.5/5)
Smell: Definitely get the expected quad aromas, with that deep dark fruit smell -- namely, figs, of course. Under that there's a sort of nondescript spicy note. There's a prune juice vibe as well. Pretty good and interesting, but definitely not a beer that's making my mouth water. (3.5/5)
Taste/feel: Whoa, hey, gigantic beer... uh. Yeah. Massive, massive sweetness and alcohol booziness almost all the way through in this. First sip it's semi-creamy with a little sweetness, but then there's a massively sweet, I-just-bit-into-a-fig sweetness. Other quad characteristics like the yeast and sweet tasting malt are also there -- as if this beer needs more sweetness! The distant aftertaste saves this beer as it has a slightly bready/toasty character that adds some much needed depth. The feel is quite nice: creamy with a slow prickling carbonation. (4/5, 4.25/5)
Massively sweet. One of the sugariest beers I've had... a single 12oz bottle will almost be too much for me to handle. The huge candied fig flavor of this beer with its boozy warmth make this a bottle that could easily be shared. It's a pretty well made beer, but one that'll likely have the sugar making you bow out before the alcohol hits you.
(4/5)
★
1,556 characters
4
/5
rDev
-1.5%
look: 3.75 | smell: 4.25 | taste: 4 | feel: 3.5 | overall: 4
Appearance - 3.75/5
Dark red in color, clear. Small amount of dark tan head. Can see an average amount of carbonation rising through the beer.
Smell - 4.25/5
Fruity (figs?), alcohol, sweet malts, dark caramelized sugar, bready and spicy. A nice complex smell.
Taste - 4/5
Figs, sweet caramelized sugar malts, alcohol, bready and spicy.
Mouthfeel - 3.5/5
Medium bodied, light amount of medium intensity carbonation. Slightly crisp.
Overall - 4/5
This was a good brew, but nothing super special.
★
497 characters
Figjam from Arbor Brewing Company
88
out of
100
based on
11
ratings.