Dismiss Notice
Get 12 monthly issues of BeerAdvocate magazine and save $5 when you select "auto-renew."

Subscribe now →
Dismiss Notice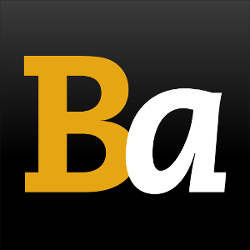 Join our email list →

And we'll send you the latest updates and offers from BeerAdvocate, because knowing is half the battle.
Stone 12th Anniversary Bitter Chocolate Oatmeal Stout
- Stone Brewing Co.
| | |
| --- | --- |
| Educational use only; do not reuse. | |
Reviews: 701 | Hads: 885
4.08
/5
rDev
-0.5%
look: 4.5 | smell: 4 | taste: 4 | feel: 3.5 | overall: 4.5
22 oz. bomber picked up today,
A: Pours black, with a medium dark brown head, giving it an extra .5 since it's probably the darkest beer I have ever seen.
S: Chocolate of course, some espresso, malted milk balls.
T: Lots of bitter dark chocolate bombards the taste buds on the first sip, heavy cacao. No real coffee note, except for some light espresso note in the middle. Sweetness of the oatmeal comes afterwards and mellows the flavour. I might have expected a little more complexity, but it's still damn tasty brew.
M: Carbonation is very light and fluffy, body feels to light for a 9.2% brew, but quite drinkable for its heft.
D: This is a good big stout from Stone, probably the most drinkable of the anniversaries that I have had, though 9th would be close. Definitely will pick up some more bottles while it is out.
★
828 characters

4
/5
rDev
-2.4%
look: 4 | smell: 4 | taste: 4 | feel: 4 | overall: 4
A very nice black with very little obvious carbonation or head. Smell is of bitter chocolate and dark roasty malt.
Tastes massively of chocolate, not as over the top as Southern Tier Choklat but pretty close. Astringent, lingering aftertaste, almost like you licked cocoa powder. The alcohol lends a nice burn to the finish as well.
I prefer sweeter chocolate stouts but this one is very well done. The oatmeal lends some depth to the mouthfeel, it's rich and creamy.
Only for sipping.
★
486 characters

3.85
/5
rDev
-6.1%
look: 4 | smell: 4 | taste: 4 | feel: 3.5 | overall: 3.5
I had this on tap at Pure Luck this week. I was surprised to see it there.
It looks very dark and, honestly, a bit imposing for someone who may shy away from darker beers. Smell is distinctly alcoholic and gives a resin-y sensation, which nicely sets you up for a beer that isn't saturated by a searing alcholic taste, but rather a roasty, dark chocolate sort of flavor. I found it difficult to drink this at first- the burst of cocoa was a bit overpowering. But as my mouth adjusted, the subtle underlying elements came to surface. I think this is a fine effort by Stone, though their last two Anniversary ales were more my preference.
★
637 characters

4.09
/5
rDev
-0.2%
look: 3 | smell: 4 | taste: 4.5 | feel: 4.5 | overall: 3.5
A: Poured thick and slow. I drank this back to back with a Rogue Shakespeare Stout and it was basically like comparing water to whole milk. The head rose quickly and bubbles away to a thin mocha film in about 30 seconds.
S: The first sent that fills my nose is alcohol... followed by rich RICH cocoa. The oatmeal really brings out a deep and inviting cocoa flavor... like chocolate oats.... It's really great when you get past the alcohol.
T: I was expecting this to be really roasty... it turned out the roasty flavors were there, but mellowed greatly (I'm assuming the oatmeal had to do with this) and chocolate. Not nearly as bitter as I would expect. Just a lingering cocoa taste on the tongue. Completely different from hop bitterness. The cocoa isn't overpowering at all. Slight alcohol burn, but not as much as in the aroma.
M: thick and smooth. Lighter than an Imperial Stout, and slightly more syrupy/oily than an Oatmeal Stout respectively. As the beer warms it becomes even more creamy while keeping it's imperial heavyness. I don't know how to describ it except this is how I expeted Guinness to feel in the mouth before I was old enough to drink...
D: Are you kidding me... I'm done before I've poured that last bit of the bomber in the glass!
Overall, I'm glad Stone brewed this one, whether it be because of a hop shortage or not. I think they have a lot to offer other than hop bombs and this is a prime example. Truly artistic craft beer.
★
1,463 characters

3.94
/5
rDev
-3.9%
look: 5 | smell: 3.5 | taste: 4 | feel: 4 | overall: 4
This is the stone's 12th anniversary batch I think the btl. reads? Just came out today. This badd boy pours a big thick creamy looking head with very good lacing for a stout. The nose has mocha and some burnt coffee smell or real strong expresso. The taste is more of what the nose reveals and also some spicy hops with a earthiness and I get some some back licorice and some sandalwood. The mouthfeel is creamy just a little thin for such a big beer. The drinkabilty is very good for being 9.2% I like the fact they used two recipes combined to get this brew!!
★
561 characters
4.05
/5
rDev
-1.2%
look: 4 | smell: 4 | taste: 4 | feel: 4.5 | overall: 4
Roasted malts in the nose with touches of dark chocolate. Decent nose, but nothing too special.
Large creamy head that mostly diminishes and leaves very little lacing. Black in color - not overly viscous.
Roasted malts are not in short supply in the taste. Bitter chocolate is definitely there and meshes well with the roasted (bordering on burnt) malts. Molasses and dark fruits get along in the background. Somewhat ashy. As it warms, sweet chocolate comes out mid-palate. Overall, tasty.
Mouthfeel is smooth (likely from the oatmeal addition) and just slightly decadent. Not as thick as some imperial stouts, but don't worry - this one isn't lacking in body. Finish is slightly alcoholic and a bit astringent - gets much less noticeable as it warms. Carbonation is on the low side - really helps in making this a rich, smooth beer.
Recommended. Not perfect - and the ashy character will make this a disliked beer for some I am sure. Still, a nice experiment that turned out rather well.
★
997 characters

4.03
/5
rDev
-1.7%
look: 4.5 | smell: 4 | taste: 4 | feel: 4 | overall: 4
This beer poured as black as the night and formed a huge dark brown foamy head that coated the glass with lace as it slowly subsided. An aroma of malt, chocolate, coffee and anise. The flavor was of malt, chocolate and molasses. The body is medium and slight the creamy. The finish is bittersweet. A good beer that will probably improve with age.
★
346 characters

4.18
/5
rDev
+2%
look: 4.5 | smell: 4 | taste: 4 | feel: 4.5 | overall: 4.5
Picked this bottle up from my fav package store in town.
Once I opened the bottle I noticed the nice roasted malt and subtle chocolate smell. I shared this bottle with a friend right outside the store. I couldn't wait to get home. So for this i was forced to pour into a plastic cup. The pour was very heavy, just like motor oil, leaving a nice chocolate head. First impression on taste is. Has a very smooth and velvety feeling as in enters my mouth. The taste is big on the roasted malts, with a tiny bit of chocolate. I almost don't notice it all. Very delicious. There is a slight alcohol taste that lingers afterward. Overall this beer really good, a great stout indeed. Even though it may be July this one gets me very excited for fall and winter beers. I will look foward to getting my hands on this again!
★
814 characters
4.15
/5
rDev
+1.2%
look: 4 | smell: 4 | taste: 4 | feel: 4.5 | overall: 4.5
pours an absolute opaque black with tan head with slight off-whitish/off-brownish color in the middle of the head
aromas of chocolate, roasted malt, slight dried fruits, a touch of licorice perhaps, and maybe some molasses, slight tones of alcohol
upfront dry roasted malt followed by creamy chocolate, bitter chocolate and dry hops in the finish, and slight spice on back. the bitter chocolate endures subtly on the finish for a long long time
medium bodied, slightly dry upfront leading to a rich creaminess and a nicely crisp bitterness on the lenghtly finish
really smooth, chocolate is subtle until the finish where it just lingers and lingers. very smooth, good body, not too alcoholic and just refuses to go away. a great beer for the summer, especially if you are tired of all of those light lame 'summer ales'
★
822 characters

4.05
/5
rDev
-1.2%
look: 4 | smell: 4 | taste: 4 | feel: 4.5 | overall: 4
Bought a bottle today from SouthBay Drugs and Liquor.
Another Stone Anniversary beer, first of all congratulations to Stone. Since I first heard of this beer I was really looking forward to it; the name itself sounds mighty tasty.
The beer is a shiny onyx color with a light coffee inch of foam on top.
First I get a loud toasted aroma, wet bread and grain. After the pour I begin to pick up the chocolate in various degrees: white chocolate, milk chocolate, cocoa, and a touch of bitter chocolate near the back. Then there is the roasted barley in good measure with a dash of vanilla and musty wood. The alcohol is evident near the tail of the aroma along with a bit of cherries. The beer continues to reveal more after it settles for a few moments. Warm milk, malted milk candy, oatmeal, brown sugar, coffee, and sweet rum soaked raisins seem to be the last bit I can detect. Actually, I can smell some red/purple grapes too, so that would be that last bit....
The first sip is very similar to the aroma...it has an intense toasted flavor, dry roasted barley, semi-sweet chocolate and a touch of coffee. There is a touch of alcohol near the middle which mixes with some cherry and dark fruit flavors. The finish has a strange candy-like flavor...maybe caramel and tootsie roll. After a few sips my tongue keeps a coca-cola like flavor, maybe a bit of mint...could be from the hops and the beer being so young. More caramel flavor develops halfway though the bomber as well as a syrupy chocolate flavor....a bit of hot fudge and brownie batter. Just like in the aroma, the grapes come through in the taste after a while too.
The mouthfeel is very smooth...wow, low carbonation makes this one feel almost like a meal but still easy to drink.
It will be interesting to see how this one will age.
★
1,801 characters

3.75
/5
rDev
-8.5%
look: 4.5 | smell: 4.5 | taste: 3.5 | feel: 4 | overall: 3
Appearance: Pours a dark motor oil that a bystander described as "disgusting." But us beer wisemen knew to be a defining and awesome quality. Not much head here, but the little head that does permeate is a dark brown. It looks gorgeous.
Smell: Unique smell, downright badass. Chocolate mixed with oatmeal. The chocolate presents itself as a dark smokey bitter smell. The oatmeal mixes and overwhelms the chocolate smell. One wisemen describes it as 'oatbread' or 'oatflour'.
Taste: Peculiar, the mixture of chocolate, oatmeal, and hops doesn't mesh as well as you would think. A definite taste of alcohol, with an ashy finish. Smokey aftertaste that hangs around. A real heavy malt presence. Not the most delicious beer but a challenge for your taste buds. One wiseman gave this a 4; the other a 3. We did a little algebra and came up with a 3.5.
Mouthfeel: Feels thick, but lighter than it looks. The taste lingers around in the mouth. Not dancing on the tastebuds, but stomping a good stomp.
Drinkability: I dunno if I'd sit around drinking these over better beers. Reminds the wisemen of old rasputin with oatmeal.
★
1,123 characters
Stone 12th Anniversary Bitter Chocolate Oatmeal Stout from Stone Brewing Co.
91
out of
100
based on
701
ratings.