Dismiss Notice
Dismiss Notice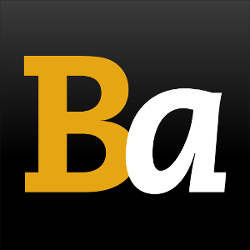 Join Our Email List →
And we'll send you the latest updates and offers from BeerAdvocate, because knowing is half the battle.
Dismiss Notice
Oaked Double Bastard Ale
- Stone Brewing Co.
Reviews: 12 | Hads: 103
4.65
/5
rDev
+15.4%
look: 4 | smell: 4 | taste: 5 | feel: 4.5 | overall: 5
Draft pour into a tulip glass at Beachwood BBQ.
2006 vintage.
A: Slightly hazy, dark reddish-amber color with over one finger of off-white foam head. Moderate lacing remains on the glass.
S: Husky grain, some vinous fruit, and volatile oak are increasingly apparent in the smell of this beer as it warms. No alcohol is explicitly detected in the smell, but may be cleverly disguised alongside the oak.
T: Begins off-dry with caramel malt, brown sugar, and some golden raisins. Oak emerges aggressively in the middle, channeling the qualities of a fine scotch, but without the alcohol burn. The finish is bracingly bitter, accented by the lingering flavor of oak.
M: Medium to thick viscosity, syrupy on the palate, with low carbonation. The smoothness of this beer is remarkable considering the style, with no scorching effect on the palate.
D: This beer is great tasting, complex, and fantastically drinkable for the style. The qualities encountered here do not fatigue the palate, as might be expected. It provides a strong argument for the optional nature of the bourbon--or other spirit-infused--barrel in the making of good wood-aged beer. If Stone bottled this beer it would be legendary; I am thankful to get a taste of it every time it re-surfaces on draft at Beachwood.
★
1,283 characters

4.58
/5
rDev
+13.6%
look: 4.5 | smell: 4 | taste: 5 | feel: 4.5 | overall: 4.5
Dark brown color with garnet highlighting. Served with a decently tight head of tawny, sticky bubbles. Outstanding lacing for a beer of this size.
Oaky as hell, with vanillin, brown sugar, molasses, and bourbon notes mixing round on the nose. The taste is smooth as hell: big and creamy from the cask, with notes of roasted barley, caramel malt, pine resin, vanilla, and citrus fruit, backed up with a whale of a hit of alcohol.
Eminently drinkable, full-bodied and so flavorful that it's hard to put down. There's a lot of booze in this one, but if you're in the mood for a one-a-night, this is a choice pick.
★
614 characters
4.45
/5
rDev
+10.4%
look: 5 | smell: 5 | taste: 4 | feel: 4 | overall: 4.75
2009 Is still tasting great after being cold stored for the last 3 years. What a nice suprise to have been treated to this from a local friend. The carbonation was a little off however that is to be expected after such a long time in a growler. Still enough carb. to give a nice off white head that lasted through the entire glass. Poured into a tulip, stone fruits came through as well as a bit of toffee. Slight hop bitterness showed itself toward the end making for a nice crisp sipper. Wish I didnt have to drink it while i was working. I would have enjoyed it much more.
★
575 characters
4.4
/5
rDev
+9.2%
look: 4 | smell: 4 | taste: 4.5 | feel: 4 | overall: 5
On cask at the Beachwood BBQ,
A: Pours a murky red brown with a full off-white almost tan head. Good looking beer.
S: Oak city. Smells of bark, terpenes, and ethanol. It certainly gets you ready to start the beer.
T: Big flavours. Oak and wood notes abound from the aging, a smattering of vanilla is evident. That is quickly blown away by the massive red malt presence that we all know from the regular Double Bastard. Hops are not as prevalent in this version, the oaked brew tends more toward the malt and the wood.
M: Smooth, silky, and creamy with a definite alcohol presence. Much easier on the tongue than the non-oaked version.
D: The low carbonation to the cask make this behemoth of a beer way too drinkable for it's own good. I probably downed the pint in 10-odd minutes and I wasn't even trying; I could certainly feel it after that. The bottled version with it's massive hop bite is certainly more of a sipper than this creation, the cask makes it much more drinkable. If you see it, try it out, I don't know if it's a one-off though, just be careful.
★
1,068 characters
4.25
/5
rDev
+5.5%
look: 4 | smell: 4 | taste: 4.5 | feel: 4.5 | overall: 4
On tap at Beachwood BBQ. I've seen the oaked Arrogant Bastard before, was very excited to try the Double version. Even better: came from a cask!
Dark ruby reddish brown. Half an inch of foam head. Smells ... like a shit ton of oak and booziness. Taste is a bit more balanced, with that deep woodsy flavor coming through, but definitely some malt, a bit of piney hops, and (alas), definitely some alcohol.
Mouthfeel was extraordinarily light and creamy. I assume that's the "cask effect."
★
495 characters
4.25
/5
rDev
+5.5%
look: 4 | smell: 4 | taste: 4.5 | feel: 4.5 | overall: 4
Appearance: Served up a clouded, ruddy-looking, russet-toned body with a thin, creamyish, near-white head.
Smell: Bready, toasted malts encrusted with caramelized sugars, beer-soaked raisins, hints of vanilla sugar, citrusy hops, and zesty oak wood.
Taste: Caramel as well as bready, toasty malts followed by layers of sweetness with another helping of brown sugar joining in. Raisiny fruitiness, later a bit of cooked apricots. Very small amount of vanilla. The citrusy, earthy hops, lightly bitter throughout, mingle well with the woodsy tannins from the French oak chips. Soft oakiness on the warm finish.
Mouthfeel: Medium-full body. Medium-light carbonation. Smooth and sticky mouthfeel.
Drinkability: A big beer, a bold beer, but it remains keenly, dangerously drinkable.
★
781 characters

4.2
/5
rDev
+4.2%
look: 4 | smell: 4 | taste: 4.5 | feel: 4 | overall: 4
A dark, cloudy caramel-coffee colored ale with an overly energetic pile of oatmeal colored fuzz on top and decent lacing. The nose brings somewhat boozy nutty caramel with a vague sherry touch. Woodsy malt is obvious, of course, and it's pretty enticing with a sort of fruit nougat sweetness and a grassy edge. The taste buds detect an elite Harvey's Bristol Cream sweet warmth with deep dark caramel malt and cashew and lots of woodsy tones. It's the top end of a medium bodied brew with a tempered but full carbonation and a pretty lush, smooth feel. There's a hint of deep evergreen/spruce mixed in with some licroice and dark fruits. It's focused on the caramel-malt-wood and sherry theme and it works pretty nicely, and is even reasonably drinkable despite the evidence of some of that hefty ABV. But still, no session brew obviously. A taste treat and just another Stone beauty, though it may be a challenge to some palates.
★
930 characters

4.03
/5
rDev 0%
look: 4.5 | smell: 4 | taste: 4 | feel: 4 | overall: 4
Another bottle, enjoyed by myself. You have to like Stone's painted bottles.
Poured slightly cloudy, reddish mahogany brown, with a thin, cream colored head. Good retention, thin coating lace.
Smell had lots of bready malts, some sweetness but then lots of citrus hops. Nice wafting aroma of oak wood barrel.
Taste starts with some caramel sweetness, slightly fruity. Lots of bitter hops, earthy and leafy. Then comes the wood, touch of vanilla, nice oaky finish.
Medium to full body, medium carbonation, smooth, oak flavor hangs around giving a slightly oily mouthfeel.
Lots of flavor, but still easy to drink, no hint of the 10+ % alcohol.
★
641 characters

3.91
/5
rDev
-3%
look: 4.25 | smell: 3.75 | taste: 4 | feel: 3.5 | overall: 4
On tap at Lucky Baldwins in Pasadena, CA.
Billed as 2012 Double Bastard with toasted oak. 10.4% ABV.
Pours a clear orange-red with a foamy khaki head that settles to a film on top of the beer. Foamy rings of lace line the glass on the drink down. Smell is of malt, caramel, citrus zest, and wood. Taste is much the same with vanilla and woody flavors on the finish. There is a high amount of hop bitterness on the palate with each sip. This beer has a lower level of carbonation with a slightly crisp mouthfeel. Overall, this is a good beer that is tasty but fairly strong.
★
576 characters
3.88
/5
rDev
-3.7%
look: 4 | smell: 4 | taste: 3.75 | feel: 3.75 | overall: 4
Enjoyed in a pint glass
A - Reddish-Brown, slightly cloudy with an 1/2 inch oatmeal colored head. Thin, but long lasting lacing.
S - Toasted Malts, Oak, dried fruits, and hints of citrus.
T - Toasted Malts, dried fruits with plenty of oak.
M - Medium-full mouth feel, with a bitter hops, alcohol, & oaky finish
O - This big beer has tons of flavor with plenty of alcohol and oak. Still quite enjoyable and easy to drink. Not exactly a session beer, but it will be finding its way back into my fridge soon.
★
510 characters

3.25
/5
rDev
-19.4%
look: 3.5 | smell: 3.5 | taste: 3 | feel: 4 | overall: 3
Had at the Stone Tap Takeover in Charlotte. 2006 Vintage on French Oak Chips. Served from tap into a tumbler. Poured a deep red-orange with a minimal off-white head. There was no lacing evident throughout. The aroma was comprised of malt and smoked wood. The flavor was comprised of a big hop and alcohol up-front with a subtle woody earthiness on the followthrough. It had a medium feel on the palate with low carbonation. Overall the hop and alcohol up front on this one were kind of overwhelming for me. The subtle woody note did help to bring my palate back down to Earth but just barely. Just too much of the upfront flavors to allow the true nature of the original brew to shine through.
★
693 characters
2.71
/5
rDev
-32.8%
look: 4.5 | smell: 3.5 | taste: 2 | feel: 4 | overall: 2
First off, I want to say that I love Stone Brewery. Whenever my pallet wants to be challenged or thrashed, I grab me a 22 oz.er and go to town like Chloe Sevigny in that one artsy road trip movie. You know the one.
So when I picked up a 20 dollar sixer (Alaska)of this brew, I was pretty pumped. After my first sip I regretted my purchase. Don't get me wrong, it's a great beer, but the Bastard is far better. The main reason for my disappointment is the oak flavor. Perhaps it is because I am jaded by my own over oaked homebrews, but this beer was way too oakiefor my meager pallet. It took me a few weeks to kill off the six pack. The flavor dominated every second of the experience and remained on the tongue for quite a while afterward.
A good beer, but it makes me long for the original. If it ain't broke, don't fix it.
★
829 characters
Oaked Double Bastard Ale from Stone Brewing Co.
87
out of
100
based on
12
ratings.