Dismiss Notice
Dismiss Notice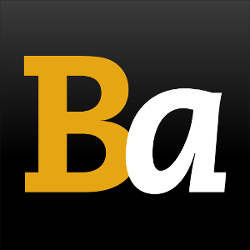 Join Our Email List →
And we'll send you the latest updates and offers from BeerAdvocate, because knowing is half the battle.
Dismiss Notice
Stone 14th Anniversary Emperial IPA
- Stone Brewing Co.
| | |
| --- | --- |
| Educational use only; do not reuse. | |
Reviews: 573 | Hads: 754

4.15
/5
rDev
+7.8%
look: 4.5 | smell: 4.5 | taste: 4 | feel: 4 | overall: 4
Bomber served cool into a pint glass.
14th is a hazy golden yellow color, classic American IPA actually, with nice sticky lacing.
Aroma is so incredibly hoppy and wonderfully fresh. Great citrus and grass notes here.
Flavor is intense and hoppier than any other beer in this category by far. Big time grass flavor and tons of earthy bitterness. It's way different than any other IPA out there (imperial or emperial or whatever) that it has me taking sip after sip just to experience the unique style that Stone has basically invented.
Mouthfeel is medium bodied and well-carbonated. Very bitter but not completely out of balance.
Overall an amazingly different beer. One that you soon won't forget. In fact, this may be a style that grows in popularity because of this particular example.
★
793 characters

3.99
/5
rDev
+3.6%
look: 5 | smell: 3.5 | taste: 4 | feel: 4.5 | overall: 4
Beautiful pour of Hefe-weizen like cloudy golden color. Head is thick, creamy, and pure white.
Nose is lighter than anticipated, with some bready-biscuity notes & melon rinds.
Chalky dry on the palate with herbal & garden vegetable earthy hop flavors.
Intense flavor lasts awhile on finish
★
293 characters

4.2
/5
rDev
+9.1%
look: 4 | smell: 4 | taste: 4.5 | feel: 4 | overall: 4
Note: a mis-spelling on the Emperial on here.
Pours a light apricot, golden color. Clean and clear. Large white, fluffy head at about 2 fingers. Settles to a collar of white, quick swirl with bring back the head.
Sharp aroma of spice and floral, wet biscuit, white pepper.
Quick light malt up front, followed by faint herbal. The bite picks up at the end. Minerally with hints of floral and soft citrus. Dry dry dry. Very nice.
At 8.9% avbv, it's not an easy drinker, but darn tasty.
★
490 characters
4.09
/5
rDev
+6.2%
look: 3.5 | smell: 4.5 | taste: 4 | feel: 4 | overall: 4
there was a lot of hype to this one and even though I'm not the hugest fan of IPAs I had to give this one a spin.
The first thing I noticed with this one is the surprising smell I got from it in the bottle. It smelled so much like a strong Belgian brew. It had a peppery sweet smell you'd expect from the Belgian styles brews. After pouring this one in a goblet I got more of the hoppy greatness with small amount of malt. The Belgian smells seemed to disappear but a hint was still lingering.
The pour was a solid golden-yellow with a 1/2 head that lingered around the glass the whole drink. I wasn't exactly impressed with the the look but the taste made up for it. LOTS OF HOPS!!! I'm not usually a big fan of hops but this one is really wells balanced. the hops hit hard & fast and ends with a small malty peppery goodness. I had a hard time getting rid of the hoppy taste in my mouth. the lasting hoppy taste blew me away. this beer has a long lasting after taste.
GOOD BREW!!!!
★
987 characters
4.7
/5
rDev
+22.1%
look: 4 | smell: 4 | taste: 5 | feel: 5 | overall: 5
Picked up a couple bombers straight off the distributors dolly. Chilled it and served it to me-self!
Appearance is similar to a filtered hefe or Kristalweizen. Lots of racing, fine carbonation supports the head throughout.
Its most definitely extreme for anything English in the beer world. Sharp, Drying towards the middle, Spicy as hell towards the end. Lingering aftertaste changes and is complex. This is an amazing beer. Price is well within the range to seek out.
Notes: Loved it. Another winner from Stone.
★
519 characters

4.68
/5
rDev
+21.6%
look: 5 | smell: 4.5 | taste: 4.5 | feel: 5 | overall: 5
wow. Stone always seems to impress. This is by far on of the most unique DIPAs I have ever tasted.
poured into a old gaurdian chalice. somewhat rough pour produces a ton of head. good 3 fingures worth. A nice hazy yellow with off white head, that leaves ton of lacing.
the smell is hops and... somethign else? sea salt, salt water...salty yeast? very ineresting.
the taste is more of that.... I honestly have never tasted anything like this... so I am at a lose for words? Has a great bitter hop finish that is expected... but everything before that is new to my palate.
get some of this and try it is all I can say.
★
620 characters
4.27
/5
rDev
+10.9%
look: 4.5 | smell: 5 | taste: 4 | feel: 4 | overall: 4
I heard Stone was releasing a new addition so naturally, I had to try. Bought from a local market which specializes in hard-to-find craft beers.
First off, the hop aroma is overwhelming, which is to be expected from Stone. It's familiar territory, but wait!....what's this? A very complex yeast taste, not at all similar to other Stone offerings.
Color is golden. Head is immense. Taste changes as the beer warms. Citrusy, piney, sweet malty but then there's the almost indescribable earthy undertones which come [presumably] from the inclusion of a "rare English yeast" (as noted on the bottle - those Stone folks are always so kind to include a brief summery of characteristics of said beer).
Very complex and interesting. And I'll be honest--you can tell from the get-go the alcohol content is high. Though the malt is detectable from the first sip, this beer is sharp, bitter, and not candy-smooth. But nonetheless it is balanced. Definitely not to be wasted on a beer-community newbie who previously enjoyed "cocktails". This is beer as it was meant to be.
If you like bite in your beer and you appreciate complex hops, this brew's for you!
★
1,153 characters
4.72
/5
rDev
+22.6%
look: 4 | smell: 4.5 | taste: 5 | feel: 4 | overall: 5
"Emperial" IPA. Pours a yellow gold with hint or orange and a short white head. Nice looking although head fades fast.
Nose is huge fruit esters. Big sweet candi sugar nose; huge assertive ripe banana. Smells like a rich Belgian which is what I would guess if I had it blind. Nose is super assertive and appealing.
Mouthfeel is creamy, big, bold and rich with wonderful balance. Perfect carbonation and mouthfeel alone leaves you wanting more.
Initial impression is that it doesn't have the big fruity charachter and flavors that the nose promises, but on a second and third taste big sweet fruit and malt hits you hard on the very front palate before the flavors "explode into bitter."
The juxtaposition of sweet to big bold bitter is fantastic and give this beer lots of complexity.
Pine/grapefruit oil back palate and finish is appealing and long. The sweet to bitter character really works and this is the best of an "Emperial" IPA. I suspect that this is not one to age.
(Note, I've now looked at the bottle which says to drink fresh or age in the hull of a sea faring vessel for a year or more. Yes...I'll likely age a few myself "just to see what happens.")
This is a remarkably good, drinkable and versatile beer. I'm a Stone fan and I think that this is one of the better efforts! The sweet front is great; the bitter finish is huge and lasts forever. Nice!
★
1,379 characters
4.42
/5
rDev
+14.8%
look: 4.5 | smell: 5 | taste: 4.5 | feel: 4.5 | overall: 3.5
Poured into my Ommegang fluted glass. Gave a nice 2 finger pale tan head, that lingered and laced very nicely. Smells of spicy hops, a light apple juice scent, and something I'm placing as fruity bubble gum. Very nice spicy hop flavors, as well as some light malt. Amazing lingering bitterness. The alcohol is evident but not overpowering. A great beer. I'm impressed by Stone again.
★
383 characters
4.18
/5
rDev
+8.6%
look: 4.5 | smell: 4 | taste: 4.5 | feel: 3.5 | overall: 4
Just got this at Wally's in Westwood.
One finger white head. Hazy golden body with quick effervescent bubbles when inspected more closely. Head settles to a nice layer of foam on top that never goes away. Decent amount of lacing left behind.
The scent is spicy, earthy, and resin like with some orange rind/lemon citrus.
The flavor is a hop onslaught, but not the typical west coast hop onslaught you would expect from Stone. Floral, earthy, piney, spicy (pepper), dank, hints of grapefruit citrus, and tons of resin bitterness. REALLY BITTER!!! Don't mess with this stuff unless you like European hops and lots of them.
Full bodied, very well carbonated, and a massive hop bite on the end. Pretty dry finish. Totally ruins you palate. It coats your mouth in hop oils/resin. Almost like smoking a good cigar. Come to think of it, this might be a good cigar beer!
I don't know how much I could drink of this stuff mostly because of how much it ruins your palate, but it is very interesting and quite tasty. Making a high strength super hopped all english ingredient DIPA is a great idea, and it worked out quite well. I will definitely be buying more before it is gone.
★
1,173 characters
4.35
/5
rDev
+13%
look: 4 | smell: 4 | taste: 4.5 | feel: 4.5 | overall: 4.5
poured from a bomber obtained TODAY (6/22) into an eastern sierra lager pint glass. Perfect 2 fingers of snow white frothy head dissipates evenly leaving nice thick lacing on the glass. The body is the color of gold (Empire reference? could be). It's completely clear on the initial pour with nice consistent carbonation bubbles rising up.
The smell is extremely earthy and bitter hop aromas, nothing floral about this one. Very intense and concentrated on the pine and some back door spices included.
The flavor follows directly from the nose. Initially I get the earthy hop bittering, very refreshing. combines with a hot spicing, literally spicy like black pepper freshly ground. This is backed by a straw-like malty flavor, not sweet at all. Where this one shines through is on the aftertaste and its endurance. Bitter and spice flavors combine in this, pine hops and pepper hotness. No trace of alcohol flavor because of the strongness of this. Very flavor forward in your face stone type brew with a great spiciness to lighten the flavor.
The mouthfeel on this one is great, For how light is feels the spiciness leaves your mouth with a nice little smack just the way stone does it. The bitterness sticks around for as long as you care to wait until your next sip which makes this one of the most endurance flavored brews I've ever had.
For how much flavor it has is it actually very smooth, the backround malting imparts barely any flavor to the beer, but it has to be present in significant amounts to keep the flavor profile as solid as it is. A tad dry for my taste but hey, it's pretty damn good. I wish I had a seafaring vessel to age it but I guess my basement will have to do.
Overall, my favorite aspects of this brew are the endurance of the flavor profile after you swallow as well as the literal spicy feeling your mouth gets during and after the taste. Honestly it's like I'm eating a meal that was made with fresh jalapenos sauteed in olive oil with some black pepper to lighten the flavor, I think this one definitely needs to be experimented with in the food pairing world, curry for sure and even just some roasted vegetables spiced up with some lemon and red pepper.
★
2,196 characters

4.3
/5
rDev
+11.7%
look: 4 | smell: 4 | taste: 4.5 | feel: 4 | overall: 4.5
A: poured a pale yellow with slight orange highlights that had a half finger head and left good blotchy lacing on the glass.
S: lovely citrus grapefruit aromas alongside piney hops that stand out with a good malt presence and hints of grass.
T: very nice piney hops upfront with citrus grapefruit that propels the overall bitterness and good sweet malts that balance out the hop bomb.
M: medium body with moderate amount of carbonation that had a great hop bitter finish that lingered on the palate.
D: another great drinkable hop bomb from stone brewery that has a different take on the IPA using only british ingredients but has a san diego stlye hop punch. This beer is actually really bitter.
★
701 characters

4.11
/5
rDev
+6.8%
look: 5 | smell: 4 | taste: 4 | feel: 4.5 | overall: 4
Pours a slightly hazy, bronze color with a lively carbonation that produces a big, fluffy white head. Excellent lacing and retention lasts the whole glass.
The aroma has a strong, English hop presence with leafy, earthy and herbal notes. Very little fruitiness contributed from the hops, keeping a dark tone. The malt provides a firm, rich base to the nose that accentuates some fruity yeast and alcohol warmth.
I thought the bitterness was overbearing at first, but as it warms and my tongue gets used to it, the extreme bitterness grows on me. The malt flavor comes mostly from a high amount of English-tasting base malt, which brings a bright sweetness to play off the dark, earthy, bitter flavor from the hops. On the finish, there is a slightly fruity hop flavor that wasn't found in the nose.
The mouthfeel is a standout for this beer. It's firm, tight, and smooth through the middle, and dry in the finish. It compliments the flavor of the beer nicely. This was a nice beer, and another worthy purchase from Stone.
★
1,024 characters
Stone 14th Anniversary Emperial IPA from Stone Brewing Co.
87
out of
100
based on
573
ratings.