Dismiss Notice
Get 12 monthly issues of BeerAdvocate magazine and save $5 when you select "auto-renew."

Subscribe now →
Dismiss Notice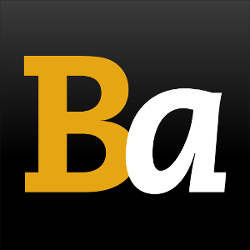 Join our email list →

And we'll send you the latest updates and offers from BeerAdvocate, because knowing is half the battle.
Stone Old Guardian Barley Wine Style Ale 2011
- Stone Brewing Co.
| | |
| --- | --- |
| Educational use only; do not reuse. | |
Reviews: 139 | Hads: 348
4.14
/5
rDev
+10.7%
look: 3 | smell: 4 | taste: 4.5 | feel: 4 | overall: 4
Thick opaque amber color. Thin head and not much lace. Smell of caramel, honey and hops. Maybe a hint of butterscotch. Sweet forward honey, malt, caramel. Apple/ pineapple toward the middle and delicious hop balance on the finish. Typical well rounded hop character of Stone brews. Mouthfeel is pretty thick and sticky. Fairly low carbonation. Surprisingly clean finish for such a complex taste. Alcohol is present but not overpowering, yet is hot in the belly. Not your every day brew, but very good nonetheless.
★
513 characters
3.7
/5
rDev
-1.1%
look: 4 | smell: 4 | taste: 3.5 | feel: 4 | overall: 3.5
Sad to say this but the bottle tipped over and beer started shooting everywhere so I saved what I could and rebottled it in a 750ml swing top I have. Figured I'd try it fresh so I poured a bit into my DFH snifter.
A - Pours a beautiful deep amber color with red and pink cherry notes. Also extremely clear. Looks very nice. Pours alot thinner than I was thinking but it still looks appetizing. A nice 1/2 finger head that is tan to light khaki in color rises and falls quickly.
S - Smell is intense. Lots of bready malty notes, caramel, toffee, some bitterness from the loads of hops are also present. Grapefruit mainly and some just over the top smelling hops, can't pinpoint the kind exactly. Very much an alcohol smell is present as I was expecting. Didn't think I'd be opening this beer right now, was hoping to throw it in the cellar but it didn't make it there.
T - Taste is actually alot mellower than the smell but this beer is definitely far too fresh for drinking now. The flavors need time to meld together and for the alcohol burn to tone down a bit. I get the bready and hoppy notes right away followed by malts after that. Theres something coyingly sweet that hits the tounge but then this bitter bomb sweeps it up and kills it.
M - Mouthfeel is light and oily. Coats the mouth very nice. Some pretty good carbonation makes itself known and is a good player in this one.
D - Alcohol is far too high right now and the flavors all need to mellow out and smooth themselves over. I'll be snagging a few more bottles and throwing them in the cellar without dropping them and watching them explode.
★
1,612 characters
3.94
/5
rDev
+5.3%
look: 3 | smell: 4 | taste: 4 | feel: 4 | overall: 4
Poured from a 22 oz. bomber into a pint glass...probably should have used a snifter.
S - Strong malt sweetness, roasty malts, tropical fruits, alcohol.
A - 1/4-inch off white head with little lacing. Opaque, murky brown-orange color. Dark sunburst appearance when held to light.
T - Strong malt backbone upfront. Intense caramel sweetness and acrid roastiness. Roastiness subsides as it warms. Dark fruits/raisins emerge as the beer warms. Hop bitterness balances the malt backbone, but hop flavors are pretty well held in check by the strong malt presence. Alcohol present but not overpowering, especially for a 12% abv. Finishes sweet.
M - Moderately carbed, sticky and full-bodied. Appropriate amount of alcohol warming.
O - This beer is listed as an American Barleywine and although true to style, this is the first Stone beer I've had where the hops were not the main attraction. Far and away, the malts dominate this brew. The hop presence is just enough to add complexity and balance without imposing a flavor profile to mask the sweetness. A quality barleywine. Will definitely age the next one and share it with a friend.
★
1,135 characters
2.61
/5
rDev
-30.2%
look: 3.5 | smell: 2.5 | taste: 2.5 | feel: 3 | overall: 2.5
A: Hazy honeyed ruby brown body, with a respectably sized beige-stained head. Good retention and lacing.
S: The intensity is satisfactory, but the content is uninteresting - a crude expression of barley, and very light background hops.
T: Irritated inbred yokels spring to mind as something so simple spirals into a crass creation. Simplicity alone is by no means detrimental, and the soft caramel of the forepalate is indeed a pleasant example of this. Even the transition into the midpalate isn't bad, and the heavier malt notes begin to appear in an interesting approach. Unfortunately they just don't know when to stop, and from here it's all downhill. The malts seem to regress into an almost wort-like state, with a pungent wet breadiness burying the potential with which the forepalate had flirted just moments earlier. The pungency descends into a sticky mess, which is then accompanied by a brutishly bitter hop profile reminiscent of childhood dares to eat each others earwax (try not to judge).
M: A bit hot to say the least. On the up side, it does present some pretty good carbonation, although no amount of carbonation could seriously tackle the sickly sweet wet breadiness - then again, let's not dwell.
O - It seems that this one needs a few years to settle down into something more sophisticated. A few years in solitary will never produce mind blowing complexity, but it may well create a solid specimen of barley expression. Here's to looking forward to Older Guardian.
★
1,495 characters
2.66
/5
rDev
-28.9%
look: 4 | smell: 3 | taste: 2.5 | feel: 2 | overall: 2.5
A: A nice looking brew. A deep amber color with a decent one-finger head that didn't need much coaxing. Dissipated pretty quickly to a ring around the beer. Left some spotty lacing.
S: The smell is predominantly hoppy. Behind the hops are carmelized malts and quite a bit alcohol heat. Not much to write about here.
T: A decent amount of hops and bready, caramel malts. The finish is quite bitter and the alcohol is very present. I understand this is a fresh barleywine and will be hot, but this is too much.
M: The body of Old Guardian is almost thin. I would describe it as medium-thin. Disappointing.
D: Not as drinkable as many other barleywines I have had this winter, but definitely not undrinkable. This was the most disappointing beer I've had from Stone.
I have more of these in the cellar and am glad I do. Time will do nothing but good for this brew. Not a great effort.
★
887 characters
3.28
/5
rDev
-12.3%
look: 4 | smell: 3.5 | taste: 3 | feel: 3 | overall: 3.5
A few years ago when I began drinking craft beers I dug everything Stone did. It was badass and bold. As I've gained more experience with craft beer I find most of their stuff is just unrefined.
A - Good barleywine look - amber, minimal head, heavy lacing.
S - Alcohol. Bready/caramel malts. Alcohol. Dose of hoppiness in there too.
T - Burn. It just burns and is a hot a mess of a beer. First taste is bitterness, followed by heat from the alcohol. Theres malty flavors continued with more bitterness on the tongue and finishes with more alcohol on the throat.
M - Creamy, full-bodied with medium carbonation.
Overall the past few Stone beers I've had just seem over the top, alcoholic or hoppy just for the sake of it. Give me something with some balance anyday. Meh.
★
775 characters
3.8
/5
rDev
+1.6%
look: 3.5 | smell: 3.5 | taste: 4 | feel: 3.5 | overall: 4
Poured into a Stone Old Guardian glass. Decided to drink this since today is their 15th anniversary.
Pours a consistently cloudy dark amber with a short head that dissipates to a film on top of the beer. This beer looks thick and chewy.
Smells like sweet malts. I get a little bit of that soap smell that I tend to pick up in a lot of barley wines. When I get my nose down in it there is definitely some alcohol to the smell.
Very tasty. Brown sugar, sweet bread and a tinge of bitterness on the end. The bitterness sticks to your tongue for quite some time reminding you that you've been drinking a Stone beer.
This is probably one of my favorite barley wines and I bought a decent amount of bottles to hold to. This is first bottle I've had since this first released back in February.
★
791 characters
4.25
/5
rDev
+13.6%
look: 4 | smell: 4 | taste: 4.5 | feel: 3.5 | overall: 4.5
2011 Bomber in a pint glass.
A - Deep golden amber with a steady stream of carbonation rising from the bottom. Thin smooth head across the top.
S - Malty, a bit of oak, hops.
T - Vanilla, caramel, raisin, and very bitter (in a good way) from the middle to the very end. Continues to get more bitter further back.
M - Carbonation hits fairly strong up front but then tapers nicely towards the middle and is smoothed out.
O - Great Barleywine. It's pretty bitter, which I like, but if you don't like bitter, you may not appreciate this one. I think the best year I've had from Stone if my memory serves me well. I'd love to A/B this next to Avery's Hog Heaven (a fav BW of mine).
I'll probably go pick up another bomber or two of this, really enjoying it.
★
759 characters

3.27
/5
rDev
-12.6%
look: 3.5 | smell: 4 | taste: 3 | feel: 3 | overall: 3
Appearance: Poured from a bottle into an Imperial ping glass. Thin head that didn't last long – completely dissipated. Left no lacing. Light rusted copper color.
Aroma: Sweet bitterness, hoppy with a hint of alcohol. Slight smokiness.
Taste: Hoppiness combines with a sticky malty sweetness. Bitterness that subsides towards the finish leaving a bread alcohol taste.
Palette: Medium body with a sticky dry finish.
Overall: Not a great blend of flavors. Almost like there is a little too much of everything. Too much bitter, too much hops, and too much of the bready caramel flavor.
★
589 characters
4.12
/5
rDev
+10.2%
look: 4 | smell: 4.5 | taste: 4 | feel: 4 | overall: 4
Poured from 22oz bomber into snifter at Euclid Hall.
A: Burnt Amber to Sienna with haziness brown hue. Unfiltered with a very nice thick head. Solid lacing but fades moderately fast.
S: Really complex off the bat. Hints of sweetness and sugar mixed with high california piney hops. I would have liked more sweetness off the nose being a barley but this is Stone so understandable that hops are the key ingredient. Thick malt back up the hops.
T: Minor sweetness up front but clean. I would have prefered more sweetness, not cloying, but just a touch more being a barley. Mid palate is clean and the beer finishes dry. The hops aren't a torpedo on this one, instead they creep into your senses from the back of your palate. Very hoppy but not a hop bomb; this one is a sneeker.
M: This is a very heavy beer. They used a lot of malt to really back up the hop profile so it weighs heavy on the palate. Almost a meal in fact. Entire palate is coated cleanly and the hops on the finish completely take over the palate with a bittering affect.
D: Overall I think it's a pretty good barley wine. I would have prefered a lot more sweetness up front and perhaps even more hop aroma as well as bittering in the beer. It seemed pretty mellow for Stone. I know they didn't dry hop this years batch (2011) but maybe they should have.
★
1,325 characters
3.7
/5
rDev
-1.1%
look: 4 | smell: 4 | taste: 3.5 | feel: 3 | overall: 4
appearance: dark copper with rusted red coloring. moderate amount of creamy head, good head retention. opaque in texture.
smell: creamy malt smell with hints of alcohol and hops.
taste: an old ale taste with strong hop presence, especially in the after taste. roasted malts and hops blend well together. thick, rich, creamy beer.
mouthfeel: the aftertaste has a bit to be desired. the initial mixture fades and the hop bitterness is somewhat unexpected.
notes: for Stone, this is a good pick. frequently, I feel Stone can be inconsistent, but definitely check this one out if you get the chance. not great, but good.
★
622 characters
4.65
/5
rDev
+24.3%
look: 4.5 | smell: 4.5 | taste: 5 | feel: 4 | overall: 4.5
(I'm going to apologize a little for this being so long. But this is honestly one of my favorite beers so, try to understand and hopefully enjoy the review too! If you'd like the short version please check out my ASTMO, towards the bottom! Cheers.)
Hey, now. Look at what we've got here, another offering from Stone's Brewery. It's their Old Guardian Barley Wine Style Ale, the 2011 classic release.
On the pour, you can tell this brew is big and heavy! Old Guardian is a beautiful dark golden-amber color and is deliciously cloudy. From a gentle pour this beer gathers a really thick head so be careful--this thing could easily runneth over if you get even a little bit ahead of yourself!
From that nice thick head you get two things. The first is of course is that nice bustling bouquet boasting all of the maltiness of this brew. And as a perk you get a nice bit of Belgium lace—a nice aesthetic to please the eyes complimenting your happy nose.
The aroma of this beer is quite something too. What this brew provides should be called nothing short of malt heaven! Honestly, it's like being in a grain silo. And the best part is, it's not compromised by any of the piney, resinous hop smells most beers use to balance their malt-heavy brews. I'm pleased to say that this winning recipe follows through just the same with the taste!
On the first sip, well, there it is. This brew is huge! They must use about three pounds of malt per bottle—it's truly intense.
The taste of this beer is really everything, so, I'm going to spend some time breaking it down as best I can. At the front end of this beer, it has a really sweet taste from all the lighter and medium roasted malts. The brew, after a second of sitting on your palate, levels off though, thanks to the slight—but welcome—hop taste and the hints at some darker roasted malts.
To speak to this brew's mouthfeel, well, I don't know if it's just a bit distracting with the intense taste or if the mouthfeel itself is actually a little lackluster but at very least I can say it is a fitting mouthfeel that goes unnoticed as everything else in this brew is being knocked out of the park—and that's not necessarily a bad thing! I will say that I am proud of Stone for making a 12% ABV brew that doesn't make my eyes cross on every sip. I didn't honestly even notice that this brew had such a high ABV until I was finishing off the bottle. You can guess how I noticed…
A: The appearance of this brew is great. You know exactly what you're getting into from the pour. It's dark. It's a bit red. It's a little gold. You're getting a load of flavor and an equal amount of booze and each factor perfectly complements the other!
S: The smell of this beer is really spectacular. It smells like you're in a grain silo, haha. Really, this brew kicks maltiness up to new heights, so, I say that jokingly with a big bit of truth in there too.
T: The taste of this beer is the best part. This brew has an unexpected level of sweetness—all from malt—and Stone has dared to leave it be and not compromise it with unnecessary hoppiness. I give 'em a pat on the back for that…
M: Mouthfeel is the only underwhelming aspect of this brew. It is good in so far as it does not detract from the beer in any way but it doesn't have anything necessarily 'going' for it in any special way. Again, this isn't a bad thing but it's impossible to say one way or another when it doesn't stand out… It should not be seen as a detracting factor, though.
O: Well, we have another offering from Stone Brewery that really knocks it out of the park. This is a bit daring as they do not muddy up the sweet, sweet malty waters with hops but that's what they made their Belgo Barley Wine Style Ale for, after all! So I definitely have to say, go for it with this one… you will not be sorry you did. This beer capitalizes on doing what most brewers apparently are too afraid to do—make a big, big brew with a ton of malt that is not necessarily balanced; and, well, I say kudos to them!
★
4,088 characters
2.85
/5
rDev
-23.8%
look: 4 | smell: 4 | taste: 2 | feel: 3.5 | overall: 2.5
Poured from a bomber into a Pint glass.
Before I rate this I will say that I have never had a Stone beer that I have liked but I do enjoy barley wine styles. Having said that here is what I think of this beer.
As I pour, it pours a dark reddish brown with a small but nice off white head. The smell is of dominant pineapple juice with a hint of other fruits. The first taste has a blast of strength from the high alcohol content, will see if this mellows out as i continue. Not a bad beer as I take a couple more sips. The initial taste of this beer is almost unbearable raw alcohol taste but as it lingers you start to taste the flavors of pineapple and other fruits that is rather enjoyable. The mouthfeel is very good, just enough thickness to make it taste like you are drinking something substantial. Overall I think this beer is very drinkable, definitely not one of my favorite beers or even barley wines but and I would not buy it again but still is better than the other Stone beers that I have had.
★
1,010 characters
4.08
/5
rDev
+9.1%
look: 4 | smell: 3.5 | taste: 4.5 | feel: 4 | overall: 4
Appearance - Pours a orange/amber brown with 3/4" egg shell head. Minimal lacing, but its definitely still there. Head is gone after about 3-5 minutes.
Smell - Sweet, definitely candy sugar, and dried fruits: rasins, prunes. Decently strong alcohol scent as well, as its 12%.
Taste - This beer's is really pretty consistent with his smell. Sweet, with raisiny barley taste. Slight alcohol burn and aftertaste.
Mouth - Surprisingly creamy for a beer of this nature. Taste doesnt not linger for that long.
★
506 characters
Stone Old Guardian Barley Wine Style Ale 2011 from Stone Brewing Co.
84
out of
100
based on
139
ratings.