Dismiss Notice
Get 12 monthly issues of BeerAdvocate magazine and save $5 when you select "auto-renew."

Subscribe now →
Dismiss Notice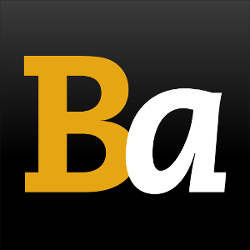 Join our email list →

And we'll send you the latest updates and offers from BeerAdvocate, because knowing is half the battle.
15th Anniversary Escondidian Imperial Black IPA
- Stone Brewing Co.
| | |
| --- | --- |
| Educational use only; do not reuse. | |
Reviews: 713 | Hads: 1,421
4.88
/5
rDev
+16.7%
look: 5 | smell: 4.5 | taste: 5 | feel: 5 | overall: 5
Excellent looking pitch black IPA with a large frothy light brown head with extraordinary retention and great lacing.
Very nice bold nose with deep dark roasted malt, dark chocolate and nice piney hop notes.
Flavor is big, bold and excellent as well. Very nice rich dark malt character alone with great chocolate, caramel and oaky notes balanced nicely with fresh and bold piney hops. Nice clean bitter chocolatey finish.
Mouthfeel is surprisingly viscous for the style which I love making is smooth and creamy. There is a light yet nice alcohol burn and medium creamy carbonation.
I had very much been looking forward to this release and it sure did not disappoint. Excellent from top to bottom. Great nose, flavor, body, etc. Just an awesome Black IPA/Cascadian Dark Ale!
★
781 characters
4.88
/5
rDev
+16.7%
look: 5 | smell: 4.5 | taste: 5 | feel: 5 | overall: 5
This is the mother of black IPA's. From the toasted coffee, to the hoppy finish this beer has the flavor complexes many beers try to have just one of. This beer is obviously a winner. People in my inner circle don't have a bad thing to say about it. In fact, they can't get enough of it. For $6 a bottle it is well worth the price for a bomber that offers such complexity and ABV. 10.8% tastes like 4% in the best way possible. Words, again do not do justice to the subtle notes of fruit and barely that swirl around in your mouth. Go forth and seek this master brew. You will not be sorry. Dark and gothic. But oh so rewarding.
★
628 characters
4.92
/5
rDev
+17.7%
look: 4.5 | smell: 5 | taste: 5 | feel: 4.5 | overall: 5
Poured from bomber into an Efes glass, once again, thank you Cheesemoose. Large, beige head, fluffy with good retention. Sticky, oily lacing. Aroma is the essence of Stone. Piney bursts of hop juice fighting for the front of the stage with roasty malt goodness, some alcohol noted. Taste is bitter of course but very interesting how the sweetness and bitterness are fighting it out with the roasted flavor refereeing. Some chocolate, some spice. No shortage of flavors. Easy to drink considering the abv. Spectacular.
★
517 characters
4.94
/5
rDev
+18.2%
look: 4 | smell: 5 | taste: 5 | feel: 5 | overall: 5
The pour was a thick dark black with a large (2-3 finger) medium brown creamy head which had good retention reducing to a thick puddling thus creating some excellent sheets of lacing.
The aroma was of a pine hop, a roasted grain malt and a moldy yeast with notes of coffee, caramel, licorice, chocolate and a decent alcohol tinge.
The taste was a hoppy, malty and a tad sweet with a very mild hint of caramel and chocolate at first then progressed into a bitter, roasty, hoppy flavor with a big coffee note and a mild alcohol presence at the end. The flavor hung on for a good long time proceeding the swallow letting the hoppy roastiness settle in.
Mouthfeel was a bit beyond medium in body with a dry, oily texture and a nice lively carbonation.
Overall an exceptionally well balanced Black IPA with just the right amount of everything working together.
I'm fortunate to be nearby the brewery itself, of course I'm a little biased. Their is a certain smell and flavor that comes with any of the Stone brews and it hooks me all the time.
The "Imperial Black IPA" is such a very complex and delicious explosion on ones palette. This is currently my best and favorite beer of all time. I'm actually still able to purchase this as of 6/1/12 at a local liquor store for $6.99 ;-)
★
1,282 characters
4.95
/5
rDev
+18.4%
look: 5 | smell: 5 | taste: 5 | feel: 4.5 | overall: 5
Poured into a palm sized snifter.
Appearance: Black as night with a one inch mocha colored head. Pretty good lacing!
Aroma: Woah! Has the looks of a barrel aged stout and smells like a west-coast IPA! Most of the components of a true west-coast IPA are present in this one: pine, resin, and citrusy hops!
Mouthfeel: Medium bodied with the carbonation of a pure IPA!
Taste: Holy moley! This drinks like an Imperial stout, the dark bakers chocolate is right up front. This beer also has a stout taste of its own. I mean it doesn't taste like a Stone IRS.
Overall: Amazing brew!!! Drinking this beer was a great experience! My favorite aspect of this beer was the finish! It had a predominant coffee taste that sticks around in your mouth like when you have a cup of Joe in the morning! Fantastic!!!
★
803 characters
4.95
/5
rDev
+18.4%
look: 5 | smell: 5 | taste: 5 | feel: 4.5 | overall: 5
On tap at Selma's Tap Room in Rancho Santa Margarita CA.
Served in a tulip glass.
Dark, dark color. Nice. It's labeled an Imperial Black IPA, and black it is. This is my first beer review, and I'm not much for the specifics, but I just had to speak out.
Love it. Aroma is wonderful. Hop, Hop, Hop, Hop Hop. Booze is present (how can it not be w/ 10.8%) but not overpowering. My god. I could easily drink a few of these without noticing the cab that just pulled up to make sure I got home ok. I will be making a few calls and some special trips just to find these at a store. Mmmm...I may just have to get a bus pass to get another glass.
Definitely fits the IPA category. Almost fits a porter category. Not so thick I would label it a stout. Try it. If you are a hop head you'll want more. If you likes dark beers, you'll want more. I want more. I don't know... maybe it's the 10.8% talking...but I want more.
★
913 characters
4.95
/5
rDev
+18.4%
look: 5 | smell: 5 | taste: 5 | feel: 4.5 | overall: 5
Served in a tulip glass.
A- Almost completely opaque, black. Creamy-coffee colored head. Quite beautiful, in a dark, you-don't-know-me type of way.
S- Bright hoppy and roasty dark at the same time. This typically is nonsensical, but it is a wonderful balance of both.
T- Oh, oh my. Before I get into the flavors, just know to taste this beer, you need like two minutes per sip. It's like every beer I've had in one. Hoppy, piny, citrus up front, slowly sliding into a spicy malty, breadyness, flowing even more slowly into a coffee, roasted grain, mocha finish that is both rich yet dry. World class, no doubt.
Overall- I've loved Stone for quite some time, but this beer strikes deep into my beer soaked soul. Liquid excellence.
★
735 characters
4.97
/5
rDev
+18.9%
look: 4.5 | smell: 5 | taste: 5 | feel: 5 | overall: 5
Poured from a 1 pt 6 oz bottle into a JFF is my BFF novelty pint glass.
A: Poured a one fingered tan head. The body appears black as a stout. Most of the time when I see colors like this I expect flavor, hopefully Stone will not disappoint.
This head does stay thinly while lacing amazingly all over and throughout the glass.
S: This definitely smells sweet. Hops are in this head dominantly, but the chocolate definitely makes its home in this brew. This smell brings some of my most favorite smell in a brew. This reminds me of a Stout and a IPA all at once.
T: Pine hit my mouth, but then it was followed by chocolate. I felt like I was in bliss at that moment. Pine is so delicious here. Somehow in-between the pine and chocolate a bitter hop appearance even comes. I want to just cry because of this beauty. After a slight warming up the alcohol does make it's presence.
M: The creaminess of the lasting head definitely makes its presence known. The body is everything that I wanted it to be. The body is thick and the carbonation is moderate and since the head stays that is all I truly desired out of it.
O: For a beer that I heard very mixed things about from decent to good I felt like I was lied to. This is everything I could want in a beer. Every sip I take of this is just as strong as the last and it never feels old. I only wish I picked a better occasion for this. Right before the alcohol made it's presence I started to feel this beer and wow did I feel it. As this warms up it becomes a Pine bomb and I love Pine and at the moment I am living in the Piney Woods of Texas. This is the best beer to symbolize where I currently live. Feels adventurous at first, but then it settles to something that you learn to love.
★
1,742 characters
5
/5
rDev
+19.6%
look: 5 | smell: 5 | taste: 5 | feel: 5 | overall: 5
This is the most snifferific beer ever! The smell is absolutely, absolutely, absolutely lovely! Cocoa, lots of vanilla (wow!), molasses, licorice, smokey malt, and plenty of hops. The color and viscosity are also beautiful--the espresso crema head puffs up and leaves a layer on top that never goes away. The mouthfeel is thick and creamy and becomes whipped--chocolate mousse--in the mouth. The taste: are you kidding me?! Hops forward, imperial chocolate stout in the finish ... with a hoppy second finish! This is a great beer--a great, great, great, great beer. Terrific beer. Awesome beer. Lovely beer. Delicious beer. My new favorite beer. What a beer! Right?
If you loves stouts (I do) and you love hoppy IPAs (that's me, too), you're gonna love this beer--it's the perfect mix.
★
786 characters

5
/5
rDev
+19.6%
look: 5 | smell: 5 | taste: 5 | feel: 5 | overall: 5
Appearance - pours black. Looks opaque at first but if held right up to a light, it has some deep and intense ruby hues. Two fingers of chocolatey mocha foam with nice stick as it melts down.
Aroma - spicy grapefruit, almost juniper-like. Some char to the roasty grain aroma.
Taste - the sweet malty grain has a roasty element to it, but you better find it and enjoy quickly. The hops hit heavy, hard, and with intent. Wow, a rush of pine and grapefruit rind, a total alpha wash but little if any medicinal factor for a hoppy brew that could easily go there. The swallow brings in some balancing roasty malt and some abv heat. Not much indication that this is double-digit strength. The finish is a palate scraping bitterness, dryness occurring from the hops and the black malts. Lots of lingering flavor here, no need to rush the bottle.
Mouthfeel - my first impression was smooth like a milk stout or RIS but this got modified as I progressed to a lighter but still smooth feel. The carbonation is about as big as it can be and still be complementary.
Drinkability - top notch, a special entry for the style.
★
1,114 characters
5
/5
rDev
+19.6%
look: 5 | smell: 5 | taste: 5 | feel: 5 | overall: 5
One of the best beers I've ever had. It is very dark and pours with a dark brown head that lingers. The high alcohol is compensated by the large hoppy and strong malty flavors. The beer also has subtle citrus and roasty undertones. Slightly less carbonated then a typical beer but allows for a smoother mouth-feel.
★
314 characters
5
/5
rDev
+19.6%
look: 5 | smell: 5 | taste: 5 | feel: 5 | overall: 5
A - Pours deep dark black almost, creamy head is there but not too much maybe 1/4 inch when poured slow, descends fast into a haze over. Some lace but not crazy all over the place.
S - Smell is vibrant hops, pungent dank fresh nectarine hop thing, a little Vinegary mixed with some darker malts back in there.
T - Taste is great! Up front is the fresh dank hops, then quickly it turns malts and sorta chocolaty /toasty flavor. A little hidden alcohol in there... but not much for how much is in this brew. I can say its pretty complex but balanced out very well. Smooth resiny full fresh hop grapfruit'ish like.
M - Feel is great, larger bubbles for carbonation, but medium carbed. Not overly carbonated, goes down silky then with a little carbonation on the end. Great aftertaste feel, slightly hot in the throat.
O - Overall this has to be one of the best black ipa's, and certainly the strongest right now. Not too many imperial/double BIPA's around and this one is GREAT... I would say make this into a normal release along side sublimely self righteous single black ipa. THUMBS WAY UP!
★
1,095 characters
5
/5
rDev
+19.6%
look: 5 | smell: 5 | taste: 5 | feel: 5 | overall: 5
Had this on tap at the pickled pig in Rehoboth beach. Thanks 2.0 for getting your hands on this one! Poured jet black in my shifter with a mocha tan two finger head and really nice head retention and colorful lacing. Aromas are enormously huge filled with vibrant citrusy hops and earthy cocoa. The bitterness is awesome and reins true to a west coast ipa as well as a almost creepy stoutlike mouthfeel. Not overly alcoholic like one would expect from it's abc and finishes with a great chocolate and smoked malt finish followed by intense hops. I really enjoyed this and thank you stone for staying true to your roots.
★
619 characters
15th Anniversary Escondidian Imperial Black IPA from Stone Brewing Co.
93
out of
100
based on
713
ratings.