Dismiss Notice
Dismiss Notice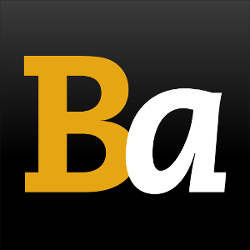 Join Our Email List →
And we'll send you the latest updates and offers from BeerAdvocate, because knowing is half the battle.
Dismiss Notice
Stone Ruination IPA - Tropical Heat Edition
- Stone Brewing Co.
Reviews: 10 | Hads: 89
4
/5
rDev
+2%
look: 4 | smell: 4 | taste: 4 | feel: 4 | overall: 4
Looks the usual dark orange pour of Ruination with the thin white head 1/8" on the top (never bottom). The addition of the spice and mango seemed to dull the hop aroma a little on this one.
Peppers and heat are less than say habanero Sculpin or ghost face killah, they had a solid place in the beer, complimentary if you will. LEans bitter. Would drink if bottled.
Ah a beer from back when the Miami Heat were winning championships. Feel feel feel my HEAT indeed.
★
473 characters

3.75
/5
rDev
-4.3%
look: 3.75 | smell: 3.75 | taste: 3.75 | feel: 3.75 | overall: 3.75
I usually dislike beets with peppers in them. This was a perfect balance of bitter hops and spice.the heat lasted just long enough and complemented my dinner wonderfully. Amazing nose as well.
Served on tap at Miller's ale house watertown Massachusetts.
★
254 characters

3.46
/5
rDev
-11.7%
look: 4 | smell: 3.5 | taste: 3.25 | feel: 3.75 | overall: 3.5
Served in a snifter at Bigby's Pour House.
Always pleased to see some limited-seeming kegs make their way through the area without having to delve in the City. This stuff pours a clear sunset amber topped by a finger of lightly off-cream foam. The nose comprises pine resin, dank greens, rye biscuit, and a pinch of pineapple juice in the background. The taste brings in more of the same, with a potent strain of pepper-borne heat bubbling up from beneath. Not much in the way of mango, but those peppers sure as hell make their presence known. The body is a stolid medium, with a light moderate carbonation and a dry finish. Overall, a solid DIPA, something to be expected considering the base, but the additions don't really elevate the beer all that much, if at all.
★
770 characters

3.95
/5
rDev
+0.8%
look: 4 | smell: 4 | taste: 4 | feel: 3.5 | overall: 4
Mini-growler fill picked up tonight at Bier Thirty... Thanks Chris and Derek for making it happen.
Pours a clear darker golden with a nice long lasting head and good lacing.
The nose is the expected strong pithy citrus and piney hoppiness.. Some fruitiness that I guess comes from the mango.. there is certainly something in the aroma that hints of the heat to come.
Flavor does not seem as bitter as the traditional Ruination.. A light fruitiness is present that isn't in the standard beer... Not as spicy as I was expecting, but the head does grow and keep building and burns not only on the palate, but on the lips, throat and on down to the belly.
Whew... 32oz of this are going to be fun.. but morning might be a nightmare.
Super stoked I got a chance to try this.
4/4/4/3.5/4
★
787 characters

3.95
/5
rDev
+0.8%
look: 4 | smell: 4 | taste: 4 | feel: 3 | overall: 4.25
Ruination, mango'd and peppered out...sounds neat.
A-Pours pretty clear. The body is a glowy orange color. Nice puffed out head. Good lacing as well.
S-The tickle from the peppers is lurking. Then, I get mostly all of what Ruination always offers. Tropical, bitter and delectable..
T-There is some legitimate heat here. I had a small sample of it and it got a bit too spicy for me by the end of the sample. However, I do enjoy the mixture of spiciness and tropical hoppiness.
M-The heat makes this a slow ride for sure. Its painfully enjoyable it some odd way. Heated bitterness doesn't sound very drinkable and at some points it isn't.
O/D-Interesting and well worth a try but any more than a small glass of this and I'm sweating.
★
737 characters
4
/5
rDev
+2%
look: 4 | smell: 4 | taste: 4 | feel: 4 | overall: 4
Feel, feel, feel, feel my HEAT! Back to back world champs! I just had to try this beer at the FW fest, its the East Conference finals every year during that time, and it was just one of the down 3-2 comebacks they had to pull this year (Indiana/San Antonio). Heck yeah I'm gonna throw down some Stone Ruination Tropical Heat.
Usual dark orange pour of Ruination, a thin off white head on the top barely forming a solid wisp across the liquid. Aroma was less hoppy than normal Ruination, but the addition of mango and peppers made for a more fruity and spicy aroma.
Taste wise, the peppers weren't heavy (I had Habenero Sculpin a few hours earlier, now that is a hot beer), they were complimentary, the usual sturdy malt bill for Ruination seemed thinner with the tropical fruit and pepper additions. Leans toward the bitter side of things in the mouthfeel. This is a worthy variation of the normal Ruination. Would like to see bottled.
★
938 characters

3.94
/5
rDev
+0.5%
look: 4 | smell: 4.25 | taste: 3.75 | feel: 3.75 | overall: 4
On tap at 16 tons the other day.
The beer pours a copper orange color with good head retention and lacing. The nose is impressive, reminding me very much of the regular ruination, as it showcases considerable dry citrus, black pepper and pine. Perhaps there's a bit more pepper in the nose than usual, and a bit less citrus, but otherwise it's pretty similar to the regular ruination. On the palate, I'm just not digging it all that much. The finish is pretty hot and peppery, and I just don't think there's enough tropical fruit and/or citrus to handle that amount of heat. The beer is quite bitter as well, which only seems to intensify the heat I'm picking up from all the pepper. The finish is otherwise long, bitter and quite dry (this beer could really use a bit more sweetness to balance the pepper and bitterness). Mouthfeel is fairly fully otherwise, and the alcohol is well integrated into the flavor profile.
A decent beer, but I prefer all the other ruination incantations I've had so far in comparison. An interesting effort, but I don't think I need to try it again.
★
1,082 characters

4.35
/5
rDev
+11%
look: 4 | smell: 4.5 | taste: 4.5 | feel: 4.25 | overall: 4
Had on tap at Max's (from notes 6/21/13)
A: Nice amber bronze with decent lacing.
S: All citrus and spice. Mainly orange notes with just a hint of pine.
T: Nice capsaicin on the aftertaste, that steadily comes through more and more the more you drink it. The spice dominates. Spice and pine. Gets hotter the more you drink too, almost like black pepper. I didn't get too much of the hops, which I know very well from Ruination (got me into craft). The pepper distracts you and covers up a lot of the hop profile. To me the spice is complementary to the hops but in the end dominates due to its nature over the bitterness. I couldn't detect the mango out of the heat.
M: Weird mouthfeel, that is crisp but feel like it has little powder particles in it due to the habanero hotness that is coming through.
O: Don't burp, it releases the heat and brings back dry capsaicin that will make your eyes water and have you reaching for some water. This beer has one of the most pepper forward profiles out of other similar beers with peppers in them. It is interesting and great, but doesn't taste too much like Ruination. It is there but has been taken over by the HEAT WAVE.
★
1,172 characters

4.03
/5
rDev
+2.8%
look: 4 | smell: 4 | taste: 4 | feel: 3.75 | overall: 4.25
On tap at the Most Arrogant Bar Bash at Barleys in Greenville SC.
I made this my last beer of the night, fearing Ruination + Habanero peppers would ruin my ability to taste anything subtle in other brews. No need for special fear here; the peppers have been added in moderation, with enough to alter the flavor and produce a only very mild burn. The mango is also subtle but detectable, and seems to help temper the peppers and, of course, the huge hop load.
O: More flavorful and complex than regular Ruination, yet the regular version is so well crafted I'm not sure which I prefer overall.
★
595 characters

3.55
/5
rDev
-9.4%
look: 3.5 | smell: 3.5 | taste: 3.5 | feel: 4 | overall: 3.5
On tap at the 2013 Firestone Walker Invitational held at the Paso Robles Event Center in Paso Robles, CA.
Billed as Ruination IPA brewed with mango and habanero peppers.
Pours a clear honey orange with a foamy bone head that settles to wisps of film on top of the beer. Small dots of lace form around the glass on the drink down. Smell is of malt, garlic, onion, and slight mango and chile aromas. Taste is much the same with vegetal hop flavors on the finish. There is a medium amount of hop bitterness and a mild chile heat on the palate with each sip. This beer has a good level of carbonation with a crisp mouthfeel. Overall, this is a pretty good beer with some interesting aromas and flavors.
★
705 characters
Stone Ruination IPA - Tropical Heat Edition from Stone Brewing Co.
86
out of
100
based on
10
ratings.