Dismiss Notice
Dismiss Notice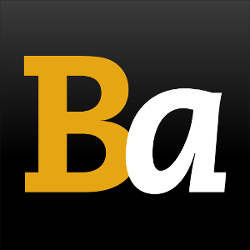 Join Our Email List →
And we'll send you the latest updates and offers from BeerAdvocate, because knowing is half the battle.
Dismiss Notice
Glass City Pale Ale
- Maumee Bay Brewing Company
Reviews: 12 | Hads: 29
3.78
/5
rDev
+2.4%
look: 4.25 | smell: 3.75 | taste: 3.75 | feel: 3.75 | overall: 3.75
Looks outstanding. Pale golden yellow with a fluffy white head that leaves tons of lacing. Smells excellent. Very citrusy and hoppy. It has significant citrus flavors. Mainly sweet orange, and some lemon along with club cracker like pale malts. Pretty crisp body. A very, very solid pale ale.
★
292 characters

3.58
/5
rDev
-3%
look: 4.25 | smell: 3.75 | taste: 3.25 | feel: 4.25 | overall: 3.5
12oz bottle poured into a tulip. Pours a hazy golden with a fluffy eggshell white head that sticks around leaving great retention and very sticky lacing. The aromas have nice citrus notes along with some fresh bread. Malts are there. The flavors follow the nose. The citra hops are subtle, but shine. Nice amount of Orange and some tangerines in The mix. Some biscuit. The malts and hops balance each other out. Very clean. Alcohol goes unnoticed. Mouthfeel is great. It's light, but extremely creamy and fluffy. Very smooth.
This is a solid pale ale. The craftsmanship is impressive. Overall it's not mindblowing, but it's very enjoyable.
★
640 characters

3.99
/5
rDev
+8.1%
look: 3.25 | smell: 4.25 | taste: 4 | feel: 3.75 | overall: 4
on draft at the brewpub. menu reads 5.7% abv, 37 IBU.
clear, golden color, white head. nice floral/citrus hop flavors in the aroma and taste. medium bodied
★
160 characters
3.92
/5
rDev
+6.2%
look: 3.5 | smell: 4 | taste: 4 | feel: 3.5 | overall: 4
On tap in a sampler at the brewpub.
Amber and clear with a light head.
Nice hit of hops in the nose backed up with crisp malt.
The flavor follows through on the aroma with a good balance of hops and malt, medium bitter and light sweetness.
Medium bodied with zippy carbonation.
Overall it's a good pale ale, right in the middle of the style.
★
346 characters

3.97
/5
rDev
+7.6%
look: 3.5 | smell: 4 | taste: 4 | feel: 4 | overall: 4
Served at the brewery. Pours a slightly hazy deep gold/ light copper color with an offwhite head, leaves some lacing.
Aroma is all hops, citrusy, with a hint of malty caramel.
Flavor is bold, bitter, grapefruit rind, caramel malt. Finish is long, bitter, and grapefruity.
Medium mouthfeel, mouthcoating bitterness.
Very drinkable session beer.
★
347 characters

3.7
/5
rDev
+0.3%
look: 3.5 | smell: 3.5 | taste: 4 | feel: 3.5 | overall: 3.5
There's really no difference between grabbing a growler of this and getting it on tap. I just filled it up and drank it pretty soon after leaving the brewery, so it was still fresh. I was just excited to grab a growler of something from Maumee Bay, and for about $11.00, why not? Now all refills of anything on tap are less than $8. Crazy.
★
339 characters

3.75
/5
rDev
+1.6%
look: 4 | smell: 4 | taste: 3.5 | feel: 3.5 | overall: 4
A pint glass served at Mutz sport bar (part of the Oliver House complex) in Toledo, OH.
A: The pale ale is a visually pleasing copper color, more or less the same shade as the IPA. A sizeable head, just over one finger, sits atop the ale.
S: Nose is equal parts citrus hops and caramel malts. Neither one wants to dominate, rather they share the spotlight. Upfront the focus is on the hops, bitter and citrusy with a nice grapefruit finish. The caramel malts have a touch of toffee and nicely support the hops.
M: The ale is an inoffensive pale ale, happy to tickle the tastebuds at some times and sit in the background at other times.
D: A quaffable ale, I'd be happy to pound down a few of these.
★
702 characters

3.18
/5
rDev
-13.8%
look: 3.5 | smell: 3 | taste: 3 | feel: 3.5 | overall: 3.5
Sample at the brewpub: Pours a lightly hazed amber color with a medium thin ivory head that has good retention. Thin, spotty lacing. The aroma is citrusy hops and a touch of malt. Medium-bodied and effervescent with a hoppy character. Fruit and malt show up but not with much authority. The finish is dry and moderately bitter. Like the Buckeye Beer, this brew has flashes of something better but doesn't appear to be putting in enough effort.
★
444 characters
4
/5
rDev
+8.4%
look: 4 | smell: 4 | taste: 4 | feel: 4 | overall: 4
I just edited my review in light of a recent visit. Maumee Bay's beers have been really improving...
Served in a pint glass, appears very clear reddish brown with an off white head that leaves a slight lacing. Big hoppy aroma, also some caramel and bready malts in the nose. Although the flavor is well balanced, the hops dominate. Good blend of American hops bringing their citrous blast to cover the malty flavor, which contains a little caramel and toastiness. Carbonation is right on for this style, overall mouthfeel is smooth. An enjoyable offering from Maumee Bay.
★
574 characters
3.23
/5
rDev
-12.5%
look: 3.5 | smell: 3 | taste: 3 | feel: 3 | overall: 4
A balanced beer to be sure. I feel a bit mislead by the beer menu which indicated this might have a bit of a Cascade kick to it. I'm hardly a hophead, but I've come to appreciate and expect a certain bite to my pale ales and IPAs. While I also appreciate a more traditional, British take, I feel like this one was trying to be a west coast pale ale -- but it lacks the balls, basically.
Looks decent enough -- absolutely clear as a bell. Lacks any real prominent aroma. A bit grassy and herbal, but the nose is conspicuously empty. Starts malty and tees itself up for a real promising finish, but it just doesn't deliver. The maltiness is balanced well by an herbal hoppiness, but the Cascades don't ever really lend that strong fruit, acidic character to this brew. The malt dominates, and it comes off as a nicer lager flavor than a pale ale. That said, it's naturally quite "slammable."
★
892 characters
3.92
/5
rDev
+6.2%
look: 3.5 | smell: 4 | taste: 4 | feel: 3.5 | overall: 4
The appearance on this was a dark golden/amber color with a small head. This was about the weakest part of the brew.
The smell was of cascade hops. They smelled wonderful. A little more potent that a normal pale ale. This was almost of the like so SN pale ale.
The taste was that of SN pale ale. Fairly strong on the hops but very nicely blended with the sweet malt.
The mouthfeel was average, nothing to spectacular. It was not water but it was consitent.
The drinkability of this brew is very good. It would make a great session brew.
★
549 characters

3.63
/5
rDev
-1.6%
look: 4 | smell: 3.5 | taste: 3.5 | feel: 3.5 | overall: 4
So named as Toledo has always been the glass city, corporate home to Owens-Corning. A good looking amber ale with a decent near white head and very nice lacing. The appearance was joined by a solid aroma that showed hints of the hopping. This repeated nicely in the flavor where the hops were than a hint, yet nicely balanced so as not to be too bittering.
The feel is medium and finishes with a great crispness. Very drinkable pale ale that is very nicely balanced to create a very good experience. Could be a session brew.
★
527 characters
Glass City Pale Ale from Maumee Bay Brewing Company
84
out of
100
based on
12
ratings.