Dismiss Notice
Dismiss Notice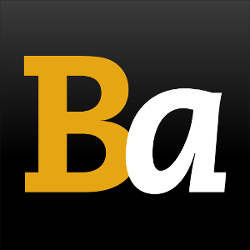 Join Our Email List →
And we'll send you the latest updates and offers from BeerAdvocate, because knowing is half the battle.
Dismiss Notice
Karminator
- Hoppin' Frog Brewery
| | |
| --- | --- |
| Educational use only; do not reuse. | |
Reviews: 9 | Hads: 49

3.9
/5
rDev
+2.6%
look: 4.25 | smell: 4.25 | taste: 3.75 | feel: 3.75 | overall: 3.75
Dark ruby-hued body; thick, dense, dirty white head; lots of lively carbonation. Rich caramel and toffee aroma; boozy; mild spiciness. Caramel, toffee, dates and prune flavors; fair amount of bitterness; boozy. Heavy body; somewhat heavy sweetness with a slightly dry finish.
This is a great looking and smelling doppel but rather chaotic as far as pulling the flavors together. Alcohol presence and heat dominates the malt sweetness and gives a rather unbalanced sense to things. This certainly isn't a bad example for the style, just a wee bit off-kilter when compared to classic, top-rated examples.
★
603 characters

4.02
/5
rDev
+5.8%
look: 4 | smell: 3.75 | taste: 4 | feel: 4.25 | overall: 4.25
Been aging this one for just over 2 years.
Looks normal. Smells of light caramel and tons of concord grape.
Strong bready and fruity flavors dominate with slight caramel going in and out.
mouthfeel is nice. Overall I could take or leave this one and probably would age again.
★
280 characters

4.13
/5
rDev
+8.7%
look: 4.5 | smell: 4 | taste: 4 | feel: 4.5 | overall: 4.25
22 oz bottle, poured into a mug at approximately 50 degrees F.
Appearance: Pours a clear, ruby-red amber, and forms a decent head of pale orange-tan. Huge bubbles cling to the bottom of the mug, and occasionally fly upwards through the beer. There's some decent lacing, as well.
Smell: Sweet toffee and caramel, and lots of them! There's also some hints of cooked raisin or dates, and a bit of a boozy kick to the aroma.
Taste: The flavor follows the aroma pretty closely, opening with a sticky-sweet explosion of toffee and caramel malt, before date and raisin flavors swirl in. There's definitely more than a little hint of alcohol presence, though it isn't overpowering. By the finish, there's an almost medicinal taste, like a sweetened child's cough syrup, that lingers a bit after the swallow.
Mouthfeel: Creamy, sticky, and full, with quite a bit of lively carbonation.
Overall: Not a bad US go at a doppelbock - solid malt flavors, excellent feel. It's not quite as bready as I'd like a doppelbock to be, but it's also not terribly far off for the style.
★
1,067 characters

4.3
/5
rDev
+13.2%
look: 4.25 | smell: 4.25 | taste: 4.5 | feel: 3.75 | overall: 4.25
22 oz bottle poured into nonic pint
A: reddish brown hue hazy coloring almost no head with an aggressive pour
S: malty bready sweet Carmel
T: very nice sweet on the tongue follows the nose bready malty little toffee and Carmel
M: very soft feel not as chewy as some other doppelbocks light carbonation
O: this is a solid beer I like that it's not sickly sweet like Great Divides Wolfgang but I'm disappointed it's not as heavy on the tongue. if you like doppelbocks you will like this.
★
491 characters

3.69
/5
rDev
-2.9%
look: 4 | smell: 3.75 | taste: 3.75 | feel: 3.5 | overall: 3.5
Poured from a 22oz bottle into a pils glass
A: Dark brown, somewhat opaque with a one-finger head that lingers
S: Sweet, caramel, fig, a hint of molasses
T: Matches the nose- sweet, with dried fruit and caramelized sugars
M: Full-bodied, you can tell the alcohol is there but it's buried in the sugar
O: Worth a try if you have friends to share it with but not a repeat buy - better dopplebocks and better Hoppin' Frog brews are both easily found
★
446 characters

3.78
/5
rDev
-0.5%
look: 4 | smell: 3.5 | taste: 4 | feel: 4 | overall: 3.5
22 ounce bottle into tulip glass, bottled in 2/2013. Pours moderately cloudy deep ruby red color with a 2 finger fairly dense khaki head with good retention, that reduces to a small cap that lingers. Spotty foamy lacing clings on the glass, with a good amount of streaming carbonation retaining the head. Aromas of big molasses, caramel, raisin, prune, fig, pear, toast, toffee, brown sugar, biscuit, light chocolate, light pepper, light nuttiness, and yeast earthiness. Nice aromas with good complexity of big syrupy-like malt and dark fruit notes; with good strength. Taste of big molasses, caramel, raisin, fig, prune, pear, toast, toffee, brown bread, brown sugar, biscuit, chocolate, light pepper, light nuttiness, and yeast earthiness. Lingering notes of molasses, caramel, toast, toffee, raisin, fig, prune, pear, brown bread, brown sugar, biscuit, chocolate, and light nuttiness on the finish for a while. Very nice complexity and balance of dark/bready malt and dark fruit flavors; with a nice sweetness/fruitiness balance and zero cloying sweetness after the finish. Medium carbonation and fairly full bodied; with a very slick, moderately syrupy, and lightly prickly mouthfeel that is good. Alcohol is very well hidden with only a small warming present after the finish. Overall this is a very good doppelbock style. All around good balance and complexity of dark malt and dark fruit flavors; and quite smooth for the ABV, but is still definitely a sipper. A nicely enjoyable offering.
★
1,496 characters
3.07
/5
rDev
-19.2%
look: 2 | smell: 2.5 | taste: 3.5 | feel: 3.5 | overall: 3
From: The Andersons, Columbus, OH
Date: None on bottle (purchased 5/2013)
Glass: Ayinger Celebrator glass
Hoppin Frog's Karminator is a good, albeit quite strong, doppelbock that satisfies any craving for a malt-heavy beer. While the toasted bread crust and caramel components are easily accessible in the flavor, the dried fruits and any complexity is either lost to the ethanol or simply not present. Additionally, I thought the aromatics were fairly weak. Would I get this again? Nope! for the price ($8 per 22oz), I'd rather get four 12oz bottles of Celebrator. Better than a straight, boring average, but still not "worth" the price.
Pours a 1cm tall head of tan colored foam, made up of small-sized bubbles, giving a very frothy appearance. Retention is average, the foam lasting about one minute in a decline to a medium-sized ring around the glass and a small island of residual, wispy foam resting atop the body. Lacing is minimal, a few small spots cling to the sides of the glass. Beer's body is a dark amber brown color, with light bringing out reddish-brown hues. Carbonation is visible through the mostly transparent (20-30% opaque) body, low in number and activity.
Aroma is surprisingly mild for such a huge beer, somewhat disappointing. What does exist is of rich, toasted bread crusts, caramel, and slight mineral character.
Overall flavor is of deep, heavy Munich malt with plenty of Maillard reaction products generating toasted bread, caramel, dried dates and brown figs, with a noticeable, yet not over the top ethanol presence. Front of palate picks up heavy sweetness with significant Maillard reaction products: rich caramel and toasted bread crusts, faint and slightly herbal hop notes, and a touch of ethanol. Mid-palate of heavy, toasted bread and crusts and caramel, with lesser dried date and dried brown fig flavors, mild ethanol being present in the background. Back of palate has large accents of toasted bread crusts, caramel, dried dates and brown figs, slightly herbal hop characters, and mild ethanol. Aftertaste is of spicy ethanol, slightly herbal hop characters, and toasted bread crusts with a bit of caramel.
Beer is medium-heavy in body, with medium-high levels of carbonation that foam this beer up on the palate almost instantaneously, yet without any fizziness or harshness. Significant ethanol in the nostrils and on the back of the throat. Why is it that US brewers cannot either hide their ethanol or brew a lower ABV beer? Closes dry, with heavy stickiness on the lips and palate from residual sugars.
★
2,556 characters

3.66
/5
rDev
-3.7%
look: 3.5 | smell: 3.75 | taste: 3.75 | feel: 3.5 | overall: 3.5
Pours dark mahogany with thin off-white head that dissipates to a ring around sides of my Hoppin Frog snifter.
Smell is ripe fruit and a strange cedar type character to it. Reminds me of cedar shavings in a hamster cage but without the hamster shit. Alcohol detectable too.
Taste is raisin and mild hints of chocolate. Alcohol pretty apparent but not overpowering. Mild bitterness.
Mouthfeel is medium bodied and prickly.
Overall this was good and worth a try.
★
466 characters

3.96
/5
rDev
+4.2%
look: 3.25 | smell: 4 | taste: 4 | feel: 4 | overall: 4
Shared with Jdobe13. Poured from 22oz bottle to tulip.
A - Pours almost no head. Transparent deep red amber. Minimal lace.
S - Sweet nose, rich carmel malt, hint of dark fruit. Get some brown sugar as well as the alcohol.
T - A little dark fruit, tart, possibly raisin. Definitely brown sugar, as well as carmel, toffee and fig. Taste the alcohol, but its not overpowering.
M - Warms the cheeks. Somewhat thin (probably due to the abv). Finishes with just enough carbonation and sweet character.
O - It's very smooth and tasty...as are most of the beers HF puts out. Classified as an Imperial Doppelbock Lager, I can't say that I've had too many in this arena. Would recommend to any fan of the style if it is available.
★
729 characters
Karminator from Hoppin' Frog Brewery
-
out of
100
based on
9
ratings.