Dismiss Notice
Get 12 monthly issues of BeerAdvocate magazine and save $5 when you select "auto-renew."

Subscribe now →
Dismiss Notice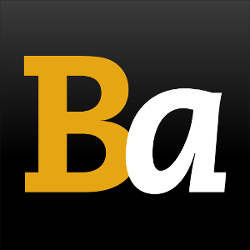 Join our email list →

And we'll send you the latest updates and offers from BeerAdvocate, because knowing is half the battle.
Bavaria Gold
- Cerveceria Costa Rica
| | |
| --- | --- |
| Educational use only; do not reuse. | |
Reviews: 15 | Hads: 40

2.63
/5
rDev
-14.6%
look: 2.75 | smell: 3.5 | taste: 2.25 | feel: 2.25 | overall: 2.5
Yellow, fizzy beer that has a tad more going for it, taste-wise. Or maybe I was just hot and anything cold tasted good. Slim pickin's when you're in the tropics.....
★
165 characters

2.93
/5
rDev
-4.9%
look: 3.75 | smell: 2.5 | taste: 3 | feel: 3 | overall: 3
from the pilsners' in CR this would be the best, is refreshing and crisp, light yellow color, with a white heat without retention, easy to drink in tropical Costa Rica.
Nose: slightly malty with a hint of hops
body: light
Overall: A bit better than its cousin imperial
★
269 characters

2.88
/5
rDev
-6.5%
look: 3 | smell: 2.5 | taste: 3 | feel: 3 | overall: 3
12 oz bottle poured into iced mug
Golden color
Fresh clean taste. Bittreness is somewhat timid, this is not distinctive but smooth, refreshing and drinkable. Very smooth and refreshing. Subtle for a pilsener. A step above the ubiquitous Imperial that one finds everywhere in this country.
★
289 characters
1.59
/5
rDev
-48.4%
look: 3 | smell: 1.5 | taste: 1.5 | feel: 1.5 | overall: 1.5
Bottle: Poured a light yellow color pils with a small bubbly head with minimal retention and not much lacing. Aroma of light corn notes and balanced residual sugars is OK. Taste is quite bland with light adjunct notes and a dry aftertaste. Refreshing while drunk under the hot Costa Rican sun but really quite bland overall.
★
324 characters

3.65
/5
rDev
+18.5%
look: 3.5 | smell: 3.5 | taste: 3.5 | feel: 4 | overall: 4
A- Transparent yellow/gold with a bright white head. Some lacing.
S- Toasty malt, grass.
T- Bold malt, balanced well.. not to bitter.
M- Thin bodied, refreshing carbonation on the palate.
D- Easy drinker here. I'm sure a few of these are easy to consume on a hot day in Coasta Rica.
★
290 characters
3.63
/5
rDev
+17.9%
look: 4 | smell: 3.5 | taste: 3.5 | feel: 3.5 | overall: 4
Bought and tasted in Costa Rica - side to side with Imperial, Pilsen and Bavaria Gold.
A: All were fine for the style with good carbonation that produced a nice head. 4s all around.
S: Imperial had a strong cooked corn smell with other vegetal notes - 2.5. Pilsen had light vegetal notes but mostly a simple grainy aroma - 3.0. Bavaria had no discernable vegetal or off notes and had a simple grainy aroma - 3.5.
T: Imperial was a touch harsh at the front with bitterness and hotness. Refreshing the rest of the way through. 2.5. Pilsen was simple throughout, but refreshing. Light bitterness. 3.0. Bavaria was the least bitter and had a touch more focus on bready malts (just barely). 3.5.
M: Imperial came on slightly strong but was otherwise fine. 3.0. Pilsen - 3.5. Bavaria - 3.5.
D: Given that these are meant for a hot Costa Rican day, they all drink well. I'll give a slight nod to Pilsen and Bavaria. Imperial - 3.5. Pilsen and Bavaria - 4.0.
★
955 characters
3.9
/5
rDev
+26.6%
look: 4 | smell: 4 | taste: 4 | feel: 3 | overall: 4
Being held captive with a limited beer selection in C.R. Bavaria Gold is by far my favorite of the national beers. Poured into the glass its appearance varies depending on how much detergent residue is present (not a lot of commercial dishwashers in C.R.) but when I have the control, it pours with nice carbonation, a clean crisp golden color with a nice head (not super creamy though).
You'll pick up some subtle hop aromas and a touch of maltiness. I find it very smooth to drink and with a bit more consistent flavor than Imperial (proper beer storage is also a problem here). Sometimes it is kept in refrigerators below freezing, if so, give it a few seconds to bask in the warmth of the Costa Rican air so more of its true flavors come out. Of course don't wait too long or you'll have a pretty warm beer on your hands.
Overall a nice beer for drinking pool or beach side, or simply out with friends.
★
909 characters

2.91
/5
rDev
-5.5%
look: 3.5 | smell: 2.5 | taste: 3 | feel: 3 | overall: 3
like everyone says here, it's a decent beer - given the options in costa rica - heineken and corona are the 'imports' that sit beside it - better than those and good enough on the beaches of manuel antonio - reviewed in this context, a decent beer.
★
248 characters
3.7
/5
rDev
+20.1%
look: 3 | smell: 3 | taste: 4 | feel: 4 | overall: 4
This beer isn't always available in Costa Rica, but it's my favorite of the 3 Costa Rican breweries. It's a fairly well crafted pilsner. It's got a decent head, it's light crisp and refreshing. It's also usually a little more expensive than Pilsen or Imperial.
★
260 characters
2.26
/5
rDev
-26.6%
look: 3 | smell: 2 | taste: 2 | feel: 3 | overall: 2.5
Tried this beer in Costa Rica.. only when we ran out of Imperial and Pilsen though. It was decent at best, nothing all that outstanding. Flavors were quite mild and somewhat watered down. Better than a Budwiser, but not by much. Of course, being in CR to drink it would definitely help it taste better!
★
302 characters
3.17
/5
rDev
+2.9%
look: 4.5 | smell: 2.5 | taste: 3 | feel: 4 | overall: 3.5
Pours a beautiful golden color in the glass, crystal clear and just the right carbonation. Tastes better the hotter it gets outside. I give the beer high marks for appearance and aroma, as it has at least a modicum of both. All "hot weather" lagers seem to be lacking something to me.
★
284 characters
3.97
/5
rDev
+28.9%
look: 3.5 | smell: 4 | taste: 4 | feel: 4 | overall: 4
This is my go to beer in CR. It has more malt and hop flavor than Imperial. The body is light enough to make it easy to drink a fair number without getting too full. There is a light noble hop aroma and light maltiness. This could be higher to be true to style, but it would probably detract from drinkability in this hot climate.
★
330 characters

2.91
/5
rDev
-5.5%
look: 3.5 | smell: 2.5 | taste: 3 | feel: 3 | overall: 3
oh well, . . when you hear "Gold" the first thing you think is "the best beer brewed by the company or by the brand" you might think is something special you are drinking... in this case is not that time.
when i say minimun head, im really saying no head at all, it like opening a can of soda... lots of bubbles, thirst quencher etc etc.
good to drink in high temperatures, like my coutry, but CR is not that hot, oh well.
At least it name is use for something, with a gold, not bright but darker color, looks good, 4 tumbs down for the head, no smeel what so ever, mouthfeel is just average, nothing to be impress with.
i mean the beer is not bad, you can probably compare it to some Bud or Coors and drink like 38 in one hour, but that's not the deal here.
★
766 characters
3.6
/5
rDev
+16.9%
look: 3.5 | smell: 3.5 | taste: 3.5 | feel: 3.5 | overall: 4
I just returned from my second extended visit to Costa Rica & drank quite a bit at this at Playa Negra Hotel which is located at great surfing beach in the NW section of Costa Rica.
The beer pours a bight gold with an off-white head.
The beer smells of fresh grass, some slightly peppery hops and a bit of biscuit.
Solid beer reminds me a bit of a Lowenbrau. The hops add a nice spicy compliment to the sweet malts. This beer will not overwhelm you, but it does seem well made without the adjuncts that most beers from this brewery contain.
The mouth is solid and it is an extremely easy drinker that compliments Costa Rican food. I was always glad to see this one offered at the bars and eating places we visited.
★
730 characters
4
/5
rDev
+29.9%
look: 4 | smell: 4 | taste: 4 | feel: 4 | overall: 4
Well, not with all those additives from almost all the beers in Central America. BUt it was a little light for being a Pilsener anyway. But I have a great time drinking this one. The foam sticked to the glass properly, but it was not that much.It was Golden, but a little darker.
★
279 characters
Bavaria Gold from Cerveceria Costa Rica
76
out of
100
based on
15
ratings.