Dismiss Notice
Dismiss Notice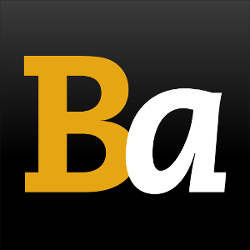 Join Our Email List →
And we'll send you the latest updates and offers from BeerAdvocate, because knowing is half the battle.
Dismiss Notice
Imperial Eclipse Stout - Vanilla Bean
- FiftyFifty Brewing Co.
Reviews: 6 | Hads: 60

3.5
/5
rDev
-17.3%
look: 4 | smell: 4 | taste: 3.25 | feel: 3.5 | overall: 3.25
650 mL bottle poured into a snifter.
Appearance - Black with a nice mocha head. Thick collar and lots of wisps.
Smell - Tons of vanilla. Some milk chocolate. Not much if any bourbon.
Taste - Lots of vanilla again. Dark malt, but not quite chocolate up front. Milk chocolate builds into the back end. Vanilla comes back with oak and booziness. Makes it seem like vanilla extract.
Mouthfeel - Boozy. Medium heavy. Well carbonated.
Overall - I don't get much bourbon at all, just some oak. The vanilla becomes intrusive.
★
532 characters

4.08
/5
rDev
-3.5%
look: 4 | smell: 3.5 | taste: 4.5 | feel: 4 | overall: 4
Bomber brought by FX to the Moeder Lambic tasting last week. Cheers gents!
From a bomber into a snifter
Vintage: 2013
Bottle 207
White wax and signed by the brewers
APPEARANCE: Pours out a transparent black, a touch thicker and blacker than I remember all the other years, yielding a small, medium looking, dark tan head with decent retention. Head fades relatively quickly to a faint wisp and ring. Black body with no carbonation evident. A splotchy wisp and ring remain until the end leaving some nice lacing down the glass. Pretty good, and better than other years.
SMELL: Heavier vanilla on the nose, with white chocolate and vanilla whey protein. Reminds me of what I used to mix up after a workout in high school. Luckily I used to love that stuff. A bit of roasted malt finds its way through, but this is mostly two dimensional vanilla and white chocolate. Luckily it's not overpowering and doesn't come across as artificial. Actually pretty solid.
TASTE: Vanilla for sure, with some white chocolate up front. A good amount of bitterness with some vanilla and coconut at the swallow. Big and lingering finish of bourbon, some oak, lots of vanilla from the barrels and the adjuncts, white chocolate, some bitter coffee from the base beer, as well as some alcohol under it all. Pretty good really, and while the vanilla is definitely in the forefront, it doesn't come off as overpowering or artificial.
PALATE: Medium-full body and medium carbonation. Creamy on the palate, goes down fine and finishes slightly sticky. A touch of heat lingers as well. Solid feel for the style.
OVERALL: When I heard 50/50 did a vanilla variant, I couldn't help myself but think of how nasty Bourbon Vanilla Dark Lord is. I figured this Eclipse variant wouldn't be any better. Man I'm happy I was way off base there. This is actually really good, and the vanilla works well without being obnoxious or off-putting. Certainly sweet with lots of vanilla and white chocolate, but it doesn't taste artificial or cloying. Very good variant and something I would gladly drink again. Thanks for bringing it along FX!
★
2,108 characters

4.24
/5
rDev
+0.2%
Thanks to Rado for sharing this one at Wowcoolman's tasting.
2013 vintage. Bottle # 124.
Pours an opaque black with a foamy dark khaki head that settles to an oily film on top of the beer. Small dots of lace form around the glass on the drink down. Smell is of dark roasted malt, cocoa, vanilla bean, and vanilla frosting aromas. Taste is much the same with cocoa and vanilla bean flavors on the finish. There is a mild amount of roast bitterness on the palate with each sip. This beer has a lower level of carbonation with a slightly crisp and medium bodied mouthfeel. Overall, this is a very good beer with nice vanilla forward qualities all around.
Serving type: bottle.
★
676 characters

4.46
/5
rDev
+5.4%
look: 3.75 | smell: 4.5 | taste: 4.5 | feel: 4.5 | overall: 4.5
Big thanks to DocJ007 for busting this one out last night at his tasting, have wanted to try this one ever since it came out.
A - Pours jet black with a small half finger tall tan head, quickly dissipating down to a very light film, leaving only a few small trails of lace on the sides of the glass.
S - Smells of intense vanilla and marshmallows, bit of caramel and toffee, chocolate and dark roasted malts. Probably the most vanilla heavy beer I have ever had, and usually that might not be such a great thing but here it really is.
T - Starts off just like the nose does with the strong vanilla and marshmallow sweetness slowly being joined by the chocolate, dark roasted malt, oak, caramel and toffee. Finish is pretty sweet with a touch of booze burn, lingering long after the finish.
M - Medium body with moderate carbonation. Super smooth, sweet feel yet it remains easy to consume. The sweetness is strong thanks to the added vanilla but it isn't all consuming.
O - This might be my favorite variant to date. The pappy is awesome but I just loved how it packed an insane amount of vanilla into it and it can still be this smooth and easy drinking. I would love to have this one again in the future.
★
1,211 characters

4.5
/5
rDev
+6.4%
look: 4 | smell: 4.5 | taste: 4.5 | feel: 4.75 | overall: 4.5
22oz bottle into snifter.
A: Pours near black with a thin, soft, dark mocha brown head that bubbled away into a faint collar.
S: I get strong notes of vanilla, coffee and smooth buttery oak and mild caramel. Very mellow and creamy smelling. The vanilla creates and dark flavors create bring roasted marshmallows to mind.
T: The bourbon is just barely warm, and flavors or vanilla, caramel, oak and marshmallows dominate and blend well with the chocolatey and slight coffee flavors of the base beer. Oak and buttery barrel bring up the finish, and the aftertaste is semi-sweet, rich, and lingers forever.
M: Thick, full body, mellow carbonation and smooth and lightly greasy mouthfeel. Overall very smooth, rich and drinkable.
O: A very rich, smooth and well done beer. Keeping in mind that I have not had this beer fresh, I'd say the vanilla was more subdued and subtle at this point. Marshmallows all the way.
★
915 characters
4.85
/5
rDev
+14.7%
look: 5 | smell: 5 | taste: 4.75 | feel: 5 | overall: 4.75
This is by far my favorite eclipse yet, the vanilla is so prominent but not overwhelming. I can't wait until next year when they make more. I was lucky enough to attend the release party and this one stole the show for sure. I even preferred it to the 20yr Pappy Van Winkle. The world needs to try this!
★
303 characters
Imperial Eclipse Stout - Vanilla Bean from FiftyFifty Brewing Co.
-
out of
100
based on
6
ratings.