Dismiss Notice
Dismiss Notice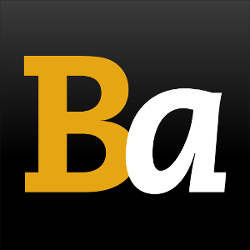 Join Our Email List →
And we'll send you the latest updates and offers from BeerAdvocate, because knowing is half the battle.
Dismiss Notice
Kronenbourg 7.2 Blonde
- Brasseries Kronenbourg

Educational use only; do not reuse.

Brewed by:
Brasseries Kronenbourg
France

Style | ABV
Euro Strong Lager | 7.20% ABV

Availability: Year-round

Notes & Commercial Description:
Beer added by: brc on 04-21-2009

Kronenbourg 7.2 blonde est une bière premium dense. Ses arômes dominants de fruits et de malt complétés par des notes de fruits rouges en font une bière de dégustation très moelleuse.


Grâce à une amertume fruitée et équilibrée, elle est idéale pour l'apéritif ou pour relever les plats épicés.
Reviews: 8 | Hads: 14
Reviews by IchLiebeBier:

3.5
/5
rDev
+21.5%
look: 3.5 | smell: 3.5 | taste: 3.5 | feel: 3.5 | overall: 3.5
Appearance: Honey-gold, effervescent, big head
Aroma: Malty; slightly hoppy; hints of honey
Taste: Malty with slight bitter in the mid and finish; alcohol comes through, but not overpowering
Remarks: Beer much better cold; as it warms up, it begins tasting like an American mega-brew pale Lager
Did not score A, T, S, M at that time; disregard those scores
★
364 characters
More User Reviews:

2.63
/5
rDev
-8.7%
look: 3 | smell: 2.5 | taste: 2.5 | feel: 2.5 | overall: 3
A-Pours a clear golden color w/thick dish-soapy head that faded into a thin rim around the edge of the glass.
S-Adjuncts, grain, malt, alcohol, faint esters, faint faint skunk smell due probably to the choice of hops.
T-Slightly sweet upfront w/bready, grainy flavors. Astringent mid-palate that cedes to bitterness, alcohol, and continually astringent corn/barley in the finish. Aftertaste has some staying power. This beer is much better cold...I started this review w/a sample that had been sitting for a couple minutes, and put the rest back in the fridge in the tall can for 15 minutes. The second portion was much better, and the lower temperatures mask the adjuncts and astringency to a certain extent, rendering the brew much more palatable.
M-Light-medium bodied. The astringency gets held over by a slightly oily/alcoholic finish.
D-Not particularly enticing, but for the style, it's not bad. Drink cold.
★
922 characters
3.27
/5
rDev
+13.5%
look: 3.5 | smell: 3.25 | taste: 3.25 | feel: 3.25 | overall: 3.25
50cl Can obtained from a supermarket in Ste Maxime on the South of France for a 'heavy can tasting session' with a mate in his holiday villa. Poured into two tumblers: up against, Dagsbier, Rince Cochon and Amsterdam Navigator, it came out fairly well.
Clean, clear and bright in the glasses, the white foaming heads giving the golden bodies a typical and good lager/pilsner look.
Sweet malts in the nose and taste, but not so sweet it's syrupy or sickly, alcohol has no smell, but you can sense it in the aroma and in the mouth. This was a lot better than I thought it would be, not a lot of flavour, but refreshing and with a mini hop bitter finish. Helped the hang-over I suspect too!
★
689 characters

3.11
/5
rDev
+8%
look: 4 | smell: 3 | taste: 3 | feel: 3.5 | overall: 3
We pour a brew the color of dull autumn leaves. It holds a two finger head of creamy off-white bubbles. It sticks around for awhile, finally settling into a creamy film that sticks atop the liquid. As the head recedes it leaves a thickly patterend lacing around the edges of the glass. The beer is very clear, with no sediment noted, and the carbonation is mild to moderate. The aroma boasts of adjunct grain, and synthetic lime qualities. There is a metallic twinge along with a fermented apple sweetness. The malts have a floury essence, but overall adjuncts dominate the aroma. As we sip, floury malts and pale grain are apparent at the front. There are faint esters, and biting metallics here as well. Medicinal phenols pull us to the middle where phenolic alcohol gives the beer an almost synthetic, chemically taste. This carries us to the end, where bitter alcohol, mild grassy hops, and mild banana esters dominate. The aftertaste breathes with more of the floury malts from the beginning, bitter alcohol, and just a hint of synthetic citric hop. The body is medium, and the carbonation is medium. Each sip gives a drying quality, supporting the bitterness in the ending. There is froth and slurp to each sip, and the mouth is rather happy. The abv is appropriate, and the beer drinks decently.
Overall, our favorite thing about this beer, was how even the nose was, and how well it represented the taste. There were no surprises with this one, and all of the typical pale, adjuncty flavors expected were present. The beer was a bit watery at times, but this one was not bad for the style otherwise.
★
1,609 characters
2.53
/5
rDev
-12.2%
look: 2.5 | smell: 2 | taste: 2.5 | feel: 3 | overall: 3
I'm sure the proper serving method is straight from the can, but I poured mine into a tulip.
Big soapy head falls to nothing in about a minute, leaves some lacing. Apple juice color, very clear, with lots of rising bubbles.
Smells faintly of corn, alcohol, and pilsner malt.
Tastes like sweet apples on white bread upfront, with an unpleasant cheap lager / corn taste that builds on you later. The off flavor is not overpowering, and overall it's pretty good for a macro lager at this strength. Almost no perceptible bitterness, but a little bit lingers in the finish.
Mouthfeel is medium, maybe a bit full and coating for light lager drinkers.
Surprisingly drinkable for a cheap strong beer. As it warms it gets a little unpleasant, but the alcohol is well hidden and the flavor is generally okay.
★
813 characters

2.87
/5
rDev
-0.3%
look: 3 | smell: 2.75 | taste: 2.75 | feel: 3.25 | overall: 3
3
/5
rDev
+4.2%
look: 3 | smell: 3 | taste: 3 | feel: 3 | overall: 3

2.98
/5
rDev
+3.5%
look: 3.5 | smell: 3 | taste: 3 | feel: 3.5 | overall: 2.5
I wasn't expecting to give this beer this good of a rating. I suspect the reason is the after effect of what I was eating: some Bleu Auvergne cheese here in Avignon, France. Poured a decent sized foamy, frothy, off white head and some lace. Color is a burnished brass. Aroma is more sweet than bitter. Flavor is about the same. Body is a little more full than the other Kronenbourg light lagers. Finish is also more sweet than bitter. Still, I don't think I'd normally drink much of this; I only got lucky with drinking it with the excellent cheese!
★
549 characters


3.02
/5
rDev
+4.9%
look: 3.25 | smell: 3 | taste: 3 | feel: 3 | overall: 3
50cl can from the Carrefour: This one pours a clear golden color. There was a good sized off white head that left some lacing. Some malts and corn to the nose. The taste is OK, but not exciting. Some slightly sweet malts and corn adjunct flavor. Can't taste the alcohol, but you sense it is there. Not offensive, but not really worth drinking either. I guess this is for the younger set who want more alcohol for the buck (or euro).
★
434 characters
2
/5
rDev
-30.6%
look: 2 | smell: 2 | taste: 2 | feel: 2 | overall: 2
Pours a clear golden color with white head. Sweet malts on the nose, almost no noticeable hops; follows onto the palate. Medium bodied. Finishes sweet.
★
151 characters

2.88
/5
rDev 0%
look: 3 | smell: 3 | taste: 2.75 | feel: 2.75 | overall: 3
Kronenbourg 7.2 Blonde from Brasseries Kronenbourg
-
out of
100
based on
8
ratings.