Dismiss Notice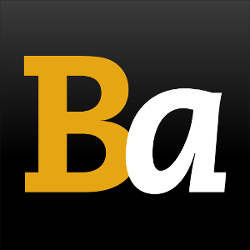 Site Performance Updates: We're aware of the nightly site outage, and working on resolving the issue.
Barley's Centennial India Pale Ale
| Smokehouse Brewing Co.
BA SCORE
83
good
13
Reviews BEER INFO
Brewed by:
Smokehouse Brewing Co.
Ohio
,
United States
|
website
Style:
American IPA
Alcohol by volume (ABV):
7.60%
Availability:
Rotating
Notes / Commercial Description:
No notes at this time.
Added by Dogbrick on 06-24-2005
Reviews: 13 | Ratings: 26

3.85
/5
rDev
+5.8%
look: 3.5 | smell: 3.5 | taste: 4 | feel: 4 | overall: 4
A: The beer is slightly hazy yellow in color. It poured with a thin off white head that died down and left delicate lacing on the surface and a collar around the edge of the glass.
S: There are light to moderate aromas of pine resin hops in the nose.
T: The taste has balanced flavors of pine resin hops with caramel and pale malts. There is a light to moderate amount of bitterness.
M: It feels medium-bodied and crisp on the palate with a moderate amount of carbonation. The finish tingles your tongue a bit.
O: This is a solid IPA that is well balanced and easy to drink.
★
574 characters

3.39
/5
rDev
-6.9%
look: 3 | smell: 4 | taste: 3 | feel: 3.5 | overall: 3.5
On cask at the Smokehouse on 12/14/09
A - Cloudy & murky dark amber. One finger of white foam dissipates quickly, as rapidly bursting bubbles settle to a thin layer. Hardly any retention or lacing.
S - Nice citrus hop aroma - grapefruit, tangerine & hints of lemon. Pine notes, as well. Faint dry, toasty malt.
T - Pine tar bitterness with prominent citrus undertones. Notes of dry biscuit & pale malts. Not bad, but fairly tame & a little underwhelming.
M - Medium body with appropriately low carbonation; it's rather smooth & somewhat creamy. Gritty with a lingering bitterness on the finish.
D - Not too bad; basically enjoyable overall. I'm glad I had one, though one is sufficient. Barley's has done way better, in my opinion.
★
737 characters
2.76
/5
rDev
-24.2%
look: 4 | smell: 3 | taste: 2.5 | feel: 4 | overall: 2
I drank this on tap into a pint glass.
The beer pours a cloudy murky orange with a very light tan head with only about a half a finger of retention and poor lacing.
The aroma is light citrus with grapefurit and orange dominating with light hops on the back end.
The taste is really bad. Its all bitter pine mixed with metal and hops. The metal also has an orange taste.
The feel is actually decent but this beer is utterly undrinkable.
★
441 characters
3.62
/5
rDev
-0.5%
look: 3.5 | smell: 4 | taste: 3.5 | feel: 3.5 | overall: 3.5
on tap poured into a standard pint glass.
a: slightly hazy yellow hue color, Slight head, with surprisingly decent retention.
s: citrus hop aroma mixed with a blend of malt
t: surprisingly a well balanced IPA, Definatly had a nice hop backbone, but was not overly dry. Well done.
m&d: clean mouthfell, does not dry as dry as other IPAs. Very drinkable beer.
★
361 characters
3.11
/5
rDev
-14.6%
look: 3.5 | smell: 2.5 | taste: 3 | feel: 4 | overall: 3.5
Hazy straw color. One finger head that was gone 1/4 of the way in. No lacing.
With a name that includes Centennial, I had Centennial hops expectations for this one. Very light nose. Really nothing to comment on which is dissapointing.
Really lacked hop bitterness you expect from an IPA. I'm not a pro brewer and this tastes like the hop bitterness from my homebrews that I have to use lots of low alpha acid hops for bittering (does not work well).
★
453 characters

3.65
/5
rDev
+0.3%
look: 3.5 | smell: 3.5 | taste: 3.5 | feel: 4 | overall: 4
Appearance: It pours an orange/amber color with a modest one finger head. It's vanilla colored and dissipated quickly. Lacing was spotty and light.
Smell: The nose is sweet and sugary smelling initially. Some citrus grapefruit and mango scents further add to the sweet smell. Hops are notable and provide a nice floral element to the nose. Honestly, the nose doesn't have quite the horsepower it needs. It's got a pretty good smell, it just doesn't leap out the glass like it should.
Taste: It's definitely sweet and has a distinct sugary taste to it. Hops are definitely bitter and have a floral quality. It doesn't exactly have a piney, bitter taste. There's a slight hint of malts in there, but not much. Far from balanced. It's a little grainy and finishes sweet and bitter. This all equates to a pretty nice flavor, but I'm having a difficult time not comparing it to Droughtfire (which is a superior IPA).
Mouthfeel/Drinkability: It's light bodied and has a smooth feel. Carbonation seems to have been dialed down a bit from what I recall. I think that has a positive effect on its feel and on the beer overall. Drinkability is good, but probably not much better. If I was a bigger fan, I could probably drink quite a bit more of this. But, it's honestly just "okay" for Barley's.
All in all, Centennial's a pretty good beer and worth checking out. But, Barley's certainly has a few other beers that are quite a bit better and this one's merely "okay" compared to those. Droughtfire certainly comes to mind.
★
1,518 characters
4.3
/5
rDev
+18.1%
look: 4 | smell: 4 | taste: 4.5 | feel: 4 | overall: 4.5
Poured a very nice dark golden color with good head and goodlacing. It had a very nice hoppy/floral scent with slight sweet undertones. The taste was fantastic, clean and crisp, hoppy without being overpowering, with just a bit too much alcohol taste detectable. Very smooth for an IPA.
★
286 characters
4.85
/5
rDev
+33.2%
look: 5 | smell: 5 | taste: 5 | feel: 4.5 | overall: 4.5
Appearance: Cloudy, orangish-gold with a nice, creamy white ¼' head, kinda looks like a wheat beer, come to think of it. Great sticky legs, looks like I'm gonna enjoy this one already.
Smell: Smells like stuff you can't grow legally in this country (Hops first cousin). Further dissection of the smell yields sweet malts and mild yeast.
Taste: I like this beer. Sweet, caramel-tuned malts mixed with a wonder hops-based POW. FRESH hoppy flavors all around. This is a premium IPA, worth the trade. Slight bitterness, but not overpowering.
Mouthfeel: Good carbonation and wonderful mouthfeel. These go down very easy for me. Slighty thick and syrup-filled overall.
Drinkability: Highly drinkable, especially with a Designated Driver present :) . This is my ideal spring-time beer. Awesome session beer if you're a hop head, like me.
Thanks for the growler DrewOSU, it was good to the last drop!
★
899 characters

2.98
/5
rDev
-18.1%
look: 4 | smell: 3.5 | taste: 3 | feel: 3 | overall: 2
Brought back to West Virginia in a Barley's Growler that I picked up when I was at the Mini-RAF.
Cloudy orange body with a frothy white head that fades into a thin layer above the body, leaving lacing around the top of the glass. Looks pretty good I must say.
Juicy floral hops that are present but not breathtaking. Not bad, not great. Sort of a biscuity bready aroma creeping through as well.
Very intensely bitter up front. Think of orange peel bitter. Not really alot going on with the taste, just alot of bitter and subtle hints of oranges and piney flowers. Leaves you with an aftertaste of oranges.
Not thin, but not thick. Seems to almost evaporate in your mouth as you swallow. Feels appropriate for the style. Refreshing I guess is the best way to put it.
The drinkability of this one is Double IPA-ish. Hopefully me and my buddy will be able to finish off this growler by ourselves.
A solid beer but it doesn't really stand out as a *great* IPA. I'd drink it again but not something i'm gonna get everytime at Barley's.
★
1,048 characters

4.25
/5
rDev
+16.8%
look: 4 | smell: 4 | taste: 4.5 | feel: 4.5 | overall: 4
Half gallon growler. A hazy straw color with good carbonation.Head holds up well with lacing throughout whole beer.
Smell is all all hops , can't put my finger on variety but guessing casscade.
Taste is initially hoppy/bitter then malty sweet.
Mouthfeel is long.???? This is an hopbomb that was un-expected. Per the brewer onsite , it was transfered to the serving tank that day and maybe that explains the hoppy goodness.
Drinkability is OK. Honesty I doubt finishing this half gallon growler is possible , but hell ;I'm halfway their.
Overall this beer was as surprise , a good one. I'll drink more.
★
616 characters
2.96
/5
rDev
-18.7%
look: 3.5 | smell: 2.5 | taste: 3 | feel: 3.5 | overall: 3
On-tap at the Smokehouse. Served way too cold.
Aroma: Not much going on here. A mile bitter and slightly floral hop aroma.
Appearance: A cloudy brick red color fading to golden edges. A fluffy off-white head develops. Visible carbonation throughout the body.
Flavor: Earthy, slightly musty, and floral hop presence. Bitterness noted on the palate in the finish. The hops are fairly one-dimensional and other than that, there isn't much going on here.
Mouthfeel: Smooth, slightly creamy, mild to low carbonation, and a bitter, slighly phenolic aftertaste.
Overall impression: A one-trick pony. May benefit from using fresher hops. I've tasted fresh Centennial hops and this beer didn't taste like it was showcasing fresh Centennials. The earthy and musty flavors make me wonder if this wouldn't benefit from fresher hops or some dry-hopping to showcase the aroma a little bit better. Disappointing from Barley's.
★
926 characters
3.45
/5
rDev
-5.2%
look: 3.5 | smell: 3.5 | taste: 3.5 | feel: 3 | overall: 3.5
Faintly fogged, dusky orange-amber with generous visible carbonation. There was very little head by the time the beer got to the table. A skimpy sliver of beige lasted a minute or two and left a small amount of thin, smeary lace in its wake. The beer itself was fine, but the head and lace combination wasn't so wonderful.
The aroma was on the underpowered side given the style. I love Centennial hops and was hoping to get a noseful of pure hoppy goodness. I ended up getting something less than a noseful, although what was present was nice. Pure, bright and orange-grapefruit citric.
Centennial IPA was undermalted, purely and simply. My first impressions were 'too thin, too carbonated and too unsupported bitter'. Like the nose, the flavor was reasonably good, there just wasn't enough of it. No malty flavors were evident, just wrung out hops.
It was easy to appreciate the Centennial orange and grapefruit pithiness, even if the beer was more APA-like than IPA-like. The finish, as expected given the shortage of malt, was short, clean and lingeringly bitter. The mouthfeel wasn't only APA-like, it favored the lighter end of that spectrum.
I drank close to half the pint prior to my food and found it to be acceptable, if nowhere near impressive. I hoped that it would surprise me and improve when consumed with my lunch, but it wasn't to be. Unfortunately, I can't recommend Barley's Centennial India Pale Ale. I'm kicking myself for not ordering the Saint Joan's Revenge Imperial Stout. Maybe next year.
★
1,526 characters

3.03
/5
rDev
-16.8%
look: 3.5 | smell: 3 | taste: 3 | feel: 3 | overall: 3
I like Barley's IPA well enough and their cask versions are normally very good but something was lost in translation on this one. Murky dark orange color with a compact off-white head. Aroma of fruit and coconut. Medium-bodied and very smooth and tart. The coconut flavor is kind of off-putting, it overpowers the muted hops and fruit flavors. The finish is slick and fruity. Think I will stick to the regular version of this one.
★
430 characters
Barley's Centennial India Pale Ale from Smokehouse Brewing Co.
83
out of
100
based on
13
ratings.