Dismiss Notice
Dismiss Notice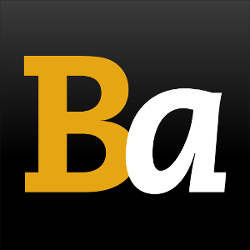 Join Our Email List →
And we'll send you the latest updates and offers from BeerAdvocate, because knowing is half the battle.
Dismiss Notice
Binny's Beverage Depot
Reviews: 8 | Visits: 14
Reviews by Northsider:
4.14
/5
rDev
-3.7%
vibe: 4 | quality: 4 | service: 4 | selection: 4.5
Most Binnys are roughly the same as mentioned, except the River North location which I found awfully cramped. This location however seems better than the rest. This is right by my in-laws, so I make it a point to visit when I am in the area.
They have a great selection of imported and domestic crafts. As with other Binnys however, not nearly enough of the crafts have dedicated refrigerator space, which is reserved for the BMC lot. The staff are always friendly and helpful. On my last visit I was able to pick up some Two Brothers, Sam Smith, and Hitachino.
They also have a decent cigar humidor for smokers out there. This was a regular visit when I was big on cigars. Beer and smokes alike are decently priced and you avoid some of that Cook county tax here.
★
766 characters
More User Reviews:
3.97
/5
rDev
-7.7%
vibe: 3.75 | quality: 4 | service: 4 | selection: 4



4.25
/5
rDev
-1.2%
vibe: 4.25 | quality: 4.25 | service: 4.25 | selection: 4.25
I should have updated this place more recently. The beer selection has expanded tremendously. Fresh everything followed by attentive customer service. Shelf selection is choice as are the sale items. Local selections are a couple days old.
Show my old review no mind it's something totally different now.
Original Review: 2/10/07
2.65
Stopped by here a few times. The first stop I wasn't very impressed but they just bought the Store from DiCarlo's Wine. Things were run run down, dirty and excruciatingly disorganized.
The stops after that I always looked for this place to clean up and get straightened out. The other Binny's I've been to are taken care of. This one has always been somewhat run down. Dusty bottles and terrible organization.
The only saving grace of this place is everytime I 've been there ran into a couple good harder to find brews. The selection is decent enough but you really have to spend some time and look at everything. The beers are in no order whatsoever. The prices aren't bad. On the lines with the other Binny's. Lots of people walking around trying to look like they're working, but by the looks of things nothing to help the store is ever getting done. I stop by here when I'm up in that direction but there's no reason to go out of your way to shop Willowbrook's Binnys.
★
1,317 characters

4.3
/5
rDev 0%
In the past I probably would have avoided this Binnys, but now it's one of the more updated and current suburban locations, similar to Orland Park and Plainfield. When you walk in, there's a glass case with rare spirits, Bourbon is at the very end, where I marveled at the Parker's Heritage. Beer is further back, with seasonal endcaps first and a few stacks of choice case displays (Shorts, Founders, SA Longshot, etc.) Winter seasonals were featured, but strangely not marked down (Maibocks were already on the next endcap). Luckily there were plently of things discounted (many Belgians) with the Binnys card that were clearly marked.
Each major group of Imports had their own aisle section, the Belgian (Drie Fonteinen, Rodenbach, De Dolle, Lambrucha), German (1809, Schlenkerla, Hopf), UK (assorted Harvest Ales), etc. Craft was spread out over 3 aisles. Coolers didn't have quite the selection as the shelves, probably just stuff that moves the quickest. Mostly full lines of anything you could think of on the shelves. A couple from JP, 1 Leelanau, and JP Noel on the winter rack.
In the farthest aisle to the right, I noticed some "test market" type stuff that was new to me, such as Wild Onion Paddy Pale cans, the Crown Valley line from MO, Mishawaka, and a few other oddball things.
Service here was great, three different employees helped me out. One found a beer for me, another grabbed a basket, and Jim the beer guy helped me with more detailed beer questions. Overall a great experience at this Binnys.
★
1,524 characters

4
/5
rDev
-7%
Even though all of the Binny's are roughly the same I really liked this Binny's more then others. I drive past it everyday and it used to be some liquor store that I never went into but looked pretty bad. The redid the outside and I am sure the inside as well and it is really nice now. The beer selection seems to be better then other Binny's I have been to but it may just be that the way it is organized is better in my opinion. The people are always helpful and willing to make suggestions, which I have found to be good ones.
I think that even though a place like this may be more of a wine store, the beer selection is also really good for a reasonable price.
★
667 characters

4.15
/5
rDev
-3.5%
Similar Binny's to all the other ones around the Chicagoland area. Nice inside with a great selection of all types of beers. The imported and craft beers take up about 6 long aisles with cases stacked on the ends. The selection is great as you can find most breweries in here. The service was good and asked if they could help but they would let you peacefull view the store without bothering you. The prices are typical of a large liquor store. All in all this is a good store to go because you know you will leave with quality beers.
★
535 characters

5
/5
rDev
+16.3%
I feel blessed to have this store 3 minutes from my house. Best of the Binny's I have been to, by far. Very friendly and knowledgeable people working there. Tremendous selection of 6 packs and single bottles. Domestic craft selection is amazing and they have a great variety of Belgians. Prices are on par with or cheaper than other places in 99% of circumstances. I visit this store probably 3 times a week on average and would be there everyday if I didn't force myself not to!
By far my favorite store
★
505 characters
4.15
/5
rDev
-3.5%
Sort of missed this place even though it's not really hidden at all. Looks like the same old Binny's which I suppose is something I can't really hold against it. Nice and clean on the inside with beer all the way at the back of the store. When I went they were just putting the new shipments from Port and the Lost Abbey on the shelves, so I believe I was the first to buy the newly available Port and Abbey beers in IL, or at least in Willowbrook.
This place had a few beers that other Binny's did not and an under $40 St. Lamvinus (sp?) but what really got my attention was the number of glassware giftpacks for sale here. I know it's nearing the holiday season and other stores start stocking up on these kinds of things, but this place seemed a bit out in front of the rest of the pack in terms of numbers of different glasses and I am always a sucker for glassware.
Service was friendly, not overly aggressive. I would stop by here again, one of the better Binny's locations. But maybe I was on a contact high from being able to buy those CA beers.
★
1,056 characters
4.15
/5
rDev
-3.5%
Customer service and employee knowledge stand out here. Expect your standard Binny's selection and prices, which are both good. I forget the "beer guy"'s name, but he was able to make solid recommendations to me when I was unable to articulate the type of selection I was looking for.
Man, I go nuts going up and down the aisles looking at the impressive (and expensive) selection of scotches and cognacs. Enough about booze...solid beer selection for suburbia. My feelings in any Binny's are reminiscent of being a kid in a big toy store.
I wish this place held later hours, but I suspect that the early closing time helps keep their image as an upscale place, not a 1AM stop-off for drunks.
★
695 characters
Binny's Beverage Depot in Willowbrook, IL
-
out of
100
based on
8
ratings.