Dismiss Notice
Get 12 monthly issues of BeerAdvocate magazine and save $5 when you select "auto-renew."

Subscribe now →
Dismiss Notice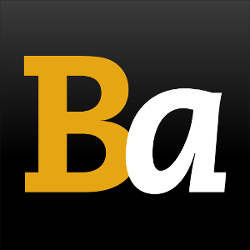 Join our email list →

And we'll send you the latest updates and offers from BeerAdvocate, because knowing is half the battle.
Death Valley
- Brasseurs R.J.
| | |
| --- | --- |
| Educational use only; do not reuse. | |
Reviews: 14 | Hads: 52
3.75
/5
rDev
-2.1%
look: 4 | smell: 4 | taste: 3.5 | feel: 3.5 | overall: 4
Bottle: Poured a hazy bright hay color ale with a large foamy head with good retention and some lacing. Aroma consists of floral hops with nice rustic malt profile. Taste is a great mix between some floral hops with some rustic malt notes and light lingering sweetness notes. Body is quite full with great carbonation and no apparent alcohol. Solid mix between a Belgian ale and a IIPA though a touch more of hops would have provided further enjoyment.
★
452 characters

3.58
/5
rDev
-6.5%
look: 4 | smell: 3.5 | taste: 3.5 | feel: 4 | overall: 3.5
750ml Bottle from Marche Omni QC for 5.39$+tax
Appearance - Hazy dark gold colour with a large size fizzy white head. There is an average amount of carbonation showing and there is some decent lacing. The head lasted for 3-4 minutes before it was gone.
Smell - Malts, yeast, apples, clove
Taste & Mouth - There is a high amount of carbonation and I can taste malts, apples, and yeast. There is also some dry hoppy notes and a touch of bubblegum/banana. It ends with a fairly dry bitter aftertaste.
Overall - Pretty good.. essentially what I expected from this brewer. An above average beer, but not something I'd rush out and stock up on. There is a little bit of a aspirin/astringent flavour that kind of ruins it. Worth a shot if you see it on the shelves.
★
762 characters
3.56
/5
rDev
-7%
look: 4.5 | smell: 3.5 | taste: 3.5 | feel: 3.5 | overall: 3.5
Bottle dated BB 090714
Beer is golden/amber in colour, with an enormous white head. Excellent retention- head just never goes away. Lots of lacing.
Smell is quite hoppy, with grass, light fruits and pine resin all present. Caramel malt and yeast are there as well. The scents all sort of mush up together, a bit messy.
Taste has lots of light fruits and notable hop bitterness. Pine resin and grassy flavours. Hops provide a bit of a spicy flavour. Yeast and some caramel malt. Booze is more noticeable than I would expect for an 8% brew. Not bad, but booze is too prominent and yeast flavours could be nicer.
Medium bodied, moderate carbonation. Oily. Feels a bit limp.
Overall, not bad but not a beer I would seek out again.
★
741 characters

3.78
/5
rDev
-1.3%
look: 4 | smell: 3.5 | taste: 3.75 | feel: 4 | overall: 4
750 mL corked and caged bottle from the LCBO; best before Mar 30 2017 and served slightly chilled (as suggested). Great price point on this one - it's rare to find a bomber for less than six dollars these days, let alone a full-sized 750 mL bottle.
Pours a hazy golden-amber colour, generating nearly a full inch of creamy, white froth at the surface. This one's head lacks the retention that the style is legendary for - it thins out over the next handful of minutes until only a wide, creamy collar is left, seguing seamlessly into the uninterrupted curtain of delicate lace that has been left pasted to the glass above it. Yeast is the most abundant force in the aroma, which includes notes of bubblegum, doughy malt, sugary sweetness, and some floral, spicy hops. It does smell vaguely funky, in a stinky-feet sort of way, and that is in no way a compliment. I did serve this a bit cold, but the nose does not open up significantly as the glass warms.
This tastes like a reasonably well-made example of the style, but there are a few facets to the flavour profile that bug me. Firstly, it is quite sweet - caramelized sugar and some grainy, doughy malt flavours come through initially, with the former providing a persistent, saccharine background throughout the profile. Notes of apricot, red apple, candied citrus and banana also show up, but things take a decidedly bitter turn toward the finish. Its exact nature is hard to pin down - a bit pithy, rather spicy, and somewhat floral - continuing on briefly into the aftertaste, where it is soon displaced by a noticeable (for 8%) boozy warmth. Medium in body, perhaps approaching the fuller side of that category, with zippy carbonation levels that provide a crisp bite and a frothy, smooth mouthfeel. A pretty good summer sipper.
Final Grade: 3.78, a worthy B+. Death Valley makes for quite the enjoyable quaff - though not one nearly as impressive or memorable as you'll get from the kingpins of this style. I do like this beer, but relatively speaking, there's nothing especially remarkable about it - that is, other than the price point, which is low enough to allow this bottle to remain very good value, whether you think it's a 'world-class Belgian IPA' or not. There's no reason whatsoever not to give this one a shot - and as for myself, I'll probably be buying at least one more bottle for short-term cellaring.
★
2,382 characters

4.15
/5
rDev
+8.4%
look: 4 | smell: 4 | taste: 4.25 | feel: 4 | overall: 4.25
750 ml bottle poured from a corks nod caged bottle into a Boneshaker snifter. Served just above fridge temperature and purchased for $5.60 CDN.
Appearance - very hazy copper and orange colorec beer. A nice finger and change of brilliant white head is poured, retention is good but less impressive than others in the style. Small amount of lacing clings to the glass.
Smell - plenty of funky yeast and a caramel sweetness dominate. Some floral and slightly leafy aspects also permeate the senses. Something else sweet lingers on the nose maybe treacle. Different but pretty good. Some candied fruit of prunes and apricot.
Taste - quite yeasty and rather sweet with apricot and candied pear shining through. Some slightly herbal leafy hops shine through too, but it's more like a slightly more hopped than usual Belgian pale ale. Maybe due to the combination with the yeast but I get a slight treacle finish as well.
Mouthfeel - smooth and well carbonated although not excessively. Medium body and juicy finish.
Overall - a different albeit extremely drinkable Belgian IPA that blurs the line between a strong ale and an IPA. Worth a shot especially for a reasonable price for a bomber. I can see myself picking up another bottle before this disappears.
★
1,256 characters

3.77
/5
rDev
-1.6%
look: 3.5 | smell: 4 | taste: 3.5 | feel: 4 | overall: 4
750mL bottle picked up at Broue Ha Ha in Gatineau. Definitely picked this one up because of the artwork here.
Poured into a goblet. Nice pale amber - golden colour, bit of haze, some noticeable chunks of sediment that suspend throughout the glass. Something I've noticed in a few other RJ brews. Nice billowing head of foam, great retention.
Nose is quite hoppy with strong notes of resin and citrus, a bit of something noble. Checked the bottle and it lists Saaz, Bravo and Amarillo, so pretty close! A bit of spice, bubblegum and Belgian yeast. Classic Belgian IPA.
Similar tasting notes as in the nose. Nice hop character throughout, to counter the somewhat potent sweetness and yeast. Good citrus and resin. Only drawback is saw was a strong alcohol taste - quite noticeable.
Thicker bodied, mild carbonation, slight creaminess.
Not a bad Belgian IPA, maybe some aging might help the booziness. Good pick up.
★
922 characters

4.02
/5
rDev
+5%
look: 4.25 | smell: 4 | taste: 4 | feel: 4 | overall: 4
Purchased at the LCBO for around $6.00 for a 750ml bottle. Served at 4deg C in a draught glass
A- Opens well and pours a 1" high white head that lasts for a minute before filming out.
S- Lots of hops and malt. Has a bubble gum scent to it.
T- Like a Tripel/IPA mix. Pretty interesting to say the least. The tripel malt mixed with a pile of hops brings an unusual mix to this one
M- Try like a good Tripel or an IPA should be
O- Very enjoyable. Glad I bought two.
Food Pairing
This wonderful one went well with...... Roasted turkey!
Enjoy
★
547 characters

3.89
/5
rDev
+1.6%
look: 4 | smell: 3.75 | taste: 4 | feel: 4 | overall: 3.75
The color is dark yellow, some orange color in there. The head is nice looking. Cloudy looking head, white. Very sticky. I would say that there is some copper color in there too.
The smell is belgian yeast with fruity hops. The yeast smells like their Hefeweizen. On the taste, its very fruity with a very dry finish. Bitter with some spiciness too. Very tasty for RJ. I love it. It drink quite easily. I dig this one. Its not the perfect beer, but its well done at a very affordable price. The distribution is heavy too... so its easy to find it.
If you want to try a belgian IPA, go for it. Its one of the good ones.
Cheers!
★
629 characters

4
/5
rDev
+4.4%
look: 4 | smell: 4 | taste: 4 | feel: 4 | overall: 4
Cloudy golden color with storming glass clinging activity. Frothy beige 3 finger head, lasting 10-15 minutes, creaming strong lacing. Flavors of lemony citrus and orange, roasted sweet grains, clove, coriander, caramel, yeast, floral and herbal spices. Nice bread feel with a high degree of sweetness, while very sharp and zesty. Smooth light body with champagne like carbonation. Strong finish of moderate length, ending with a crispy citrus feel, grassy noble spices, and faint banana yeast. Overall this is a very good quality craft. Tasty fruity flavors, pleasant malty feel and fresh grass. Well balanced and intensified, very fresh. A little strong on the spices, but calms down as it warms up.
★
700 characters
4.25
/5
rDev
+11%
look: 4.25 | smell: 4.25 | taste: 4.25 | feel: 4.25 | overall: 4.25
A wonderful mixture of IPA and saison at an unusually fantastic price (if you are in Canada, that is).
Very underrated and underscored. Don't let that frighten you - try it!
As an aside, this is much better than Arrogant Bastard, without the arrogance.
★
252 characters

3.76
/5
rDev
-1.8%
look: 3.75 | smell: 4 | taste: 3.5 | feel: 3.75 | overall: 4
750ml bottle poured into a goblet. ABV 8%.
A - Poured a hazy gold with a 1cm white bubbly head. Head reduces to an everlasting thin cap. Not much lacing.
S - Bread, candy, spices, citrus, grass.
T - Sweet, some citrus, hint of banana, spices, bitter finish, hint of booze.
M - Medium-heavy carbonation, medium-heavy body, some stickiness, some heat, crisp finish.
O - Pretty good beer. Basically a Belgian Pale Ale with a good dose of hops. Reminded me somewhat of Christoffel Bier too.
★
492 characters

3.81
/5
rDev
-0.5%
look: 3.75 | smell: 4 | taste: 3.75 | feel: 3.75 | overall: 3.75
A: A light orangish color topped with a roughly two fingers of head. Nice lacing and retention in my tulip.
S: Belgian yeast is definitely evident as is a slight citrus from an american hop variety, I would assume.
T: A decent bit more fruit in the taste then I could detect in the aroma. On the bottle it said Amarillo and that seems entirely believable as I'm getting a lot of citrusy perhaps a bit tropical fruits. Some spicy hops , probably the saaz. They blend nicely with the phenols of the yeast strain which imparts a nice clove flavor. Sweet malts and perhaps some candi sugar also come through.
M: Nice heavy carbonation typical of a Belgian. Refreshing and palate cleansing. Alcohol is barely noticeable.
O: I pretty good beer. I could picture myself buying this in the future and sharing a 750ml. The hops blend quiet nicely with the Belgian yeast and I would never thought of throwing something like Amarillo into a Belgian.
★
941 characters
3.64
/5
rDev
-5%
look: 3.5 | smell: 3.75 | taste: 3.5 | feel: 3.75 | overall: 3.75
A- Golden yellow with a pure white head
S- Hoppy, sweet smell
T- Unfortunately the alcohol taste is quite pronounced and overpowering
M- Nice carbonation
O- I wanted to like it more than I did, alcohol content too high, not enough flavor to back it up.
★
252 characters

3.93
/5
rDev
+2.6%
look: 3.5 | smell: 4.25 | taste: 4 | feel: 3.5 | overall: 3.75
Death Valley from les brasseur RJ. Got it on a 6 mix packs.
So the look of it: Orange with about 2 fingers of head.
The smell of it: Citrus, orange a touch of hops but very light.
The taste of it: Fruity with some citrus, orange. A touch of hops on the aftertaste but very light for an IPA. The mouthfeel is just a bit too much Alcohol burn to it. You feel it when it goes down. Nothing to offensive but just wanted to mention it.
So overall would I recommend it? For sure, this is a nice Belgian IPA. Les brasseurs RJ does make good Belgian Beer and this one is worth picking it up.
★
588 characters
Death Valley from Brasseurs R.J.
85
out of
100
based on
14
ratings.