Dismiss Notice
Dismiss Notice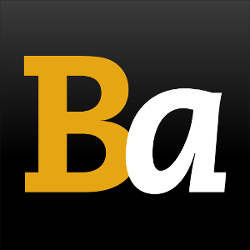 Join Our Email List →
And we'll send you the latest updates and offers from BeerAdvocate, because knowing is half the battle.
Dismiss Notice
Gordon Biersch Schwarzbier
- Gordon Biersch Brewery Restaurant
Reviews: 89 | Hads: 216
3.87
/5
rDev
+4%
look: 3.5 | smell: 4 | taste: 4 | feel: 3 | overall: 4
On tap at DC location. Color is a cola-like dark brown. Supports a thin off-white head with fairly good durability. No lacing. A restrained aroma of roasted malt, toffee and some chocolate. Mouthfeel was light and spritzy with a slightly watery texture in the finish. Clean, uncomplicated and mildly sweet flavors of dark roasted malt, burnt toast, chocolate, mocha and caramel. Shows a nice balance between the sweeter malts and more bitter, acidic roasted malt contributions. A simple and refreshing beer which is a nice rendidtion of the style.
★
547 characters
4.12
/5
rDev
+10.8%
look: 4 | smell: 4.5 | taste: 4 | feel: 4 | overall: 4
Another fine beverage sampled at the Washington DC location. The pour was a beautiful deep ruby to brown with the ruby highlight glowing around the edges. The pour was capped with a medium off white head and carried nice lace on the glass. Carbonation was medium to low. Nose and flavor were big and malty as designed the finish carried out a vinious tasting and was wrapped up in a short quick aftertaste. Very nice beer.
★
422 characters

3.42
/5
rDev
-8.1%
look: 4 | smell: 4.5 | taste: 3.5 | feel: 2 | overall: 2.5
Had this on tap at the restaurant in Virginia Beach, VA
(Review is from notes)
A- Dark but light can still get through it. Light gives it a garnet red color when held up to it.
S- Toasted malt, chocolate, caramel
T- Roasted coffee and cocoa, dry finish. May have been a bad batch because I sensed a hint of fresh corn on the cob in there.
M- Thin. Expected more chew to a beer labeled as a "black beer".
D- It was an ok beer but not the best. may have to try this one again to make sure it was not a bad batch.
★
516 characters
4.07
/5
rDev
+9.4%
look: 4 | smell: 4.5 | taste: 3.5 | feel: 4.5 | overall: 4.5
On-tap at their Tempe, AZ restaurant, served in a logo-emblazoned pint glass. Dark brown to black, ruby highlights are more prominent when held to the light. One and a half fingers of off-white head, some retention, good lacing. Smells smoky, roasted malts predominate. A little nip of hops.
Sweet malts followed by big roasted flavor. Somewhat like roasted chestnuts. Cream texture, medium body, medium carbonation seems appropriate. Malts may have been roasted a trifle too long--a bit of a charcoal effect here that's more appropriate to a porter or stout. Earthy finish
Goes down smoothly, really a wonderful beer, provided I pretend it's a porter. I'm hoping that maybe that some malt that was roasted too long went into it; I'll try it again with another batch in a few months to see if that's the case.
★
811 characters
3.88
/5
rDev
+4.3%
look: 4 | smell: 3.5 | taste: 4 | feel: 4 | overall: 4
One of the best beers that Gordon Biersch has to offer given its balanced complexity; very versatile
Appearance: Very dark; reddish tone
Smell: Faint malty spiciness
Taste: Smokey and earthy
Mouthfeel: Quite smooth
Drinkability: Highly drinkable dark beer; versatile
★
271 characters
3.8
/5
rDev
+2.2%
look: 3.5 | smell: 3.5 | taste: 4 | feel: 3.5 | overall: 4
Brown-black color with a reasonable head. Solid malts in the smell, most a caramel. Nice flavor with the nuttiness (the food not the personality) coming through and some caramel and a touch of chocolate. Again it's awesome to see lagers can have an awesome flavor profile. Mild hops. Medium body and medium-to light carbonation make this beer super-sessionable. But that's my bias. Keep this in mind: beers do-not have to be light, crisp, and hoppy to enjoy in the summer. I tried this in the July heat of Tempe as was very pleased and refreshed.
★
546 characters
3.35
/5
rDev
-9.9%
look: 3.5 | smell: 3.5 | taste: 3 | feel: 3 | overall: 4
A- Dark Brown with a nice tan head
S- Malt, Chocolate and Coffee
T/M – Very strong coffee flavor almost like drinking an iced cappuccino. Very nice mouths feel no strong after taste.
D- Very drinkable, not the best dark beer they have, that would have to go to the winter bock, but defiantly worth a try and would not pass one up if it was offered to me. It is one of the better beers that the brew, just not the best one
★
431 characters
2.72
/5
rDev
-26.9%
look: 2.5 | smell: 3 | taste: 2.5 | feel: 2.5 | overall: 3
The beer is dark but a tad watery looking for this style. the head is a foamy light brown from too much carbonation. Very little aroma, a tad burnt smelling. The taste is dominated by stale coffee but very little bittnerness. It's thin and uninteresting in the mouth. I'm glad to see people try this style, which I like, but this is mediocre.
★
342 characters
4.08
/5
rDev
+9.7%
look: 4.5 | smell: 4 | taste: 4 | feel: 4.5 | overall: 4
A: poured dark brown with amber at the edges with an inch of foamy tan head that stuck around for a minute. No lacing.
A: roasted, dark, and chocolate malt profile, light husky astringency, no to little hop aromatics, no esthers / yeast aroma.
F: light caramel upfront and smooth blended roasted / chocolate malt on the finish. Finish also has some light smoke on it. No hops, no esthers, no astringency.
M: light med body, med mouthfeel and light carbonation. A little creaminess and drinks and finishes very smooth.
O: Great example to style, but would have liked an increase in hop aroma and caramel upfront, otherwise the initial taste is a little watery on the palate, otherwise a finely crafted beer. I paired this with the steak frite done medium w/ garlic fries drizzled in marzen sauce and I am in my place of zen, especially getting to use my AHA pub discount benefits » this beer set me back 2 bucks. Its good to be a homebrewer / aha member!!
★
963 characters
4.19
/5
rDev
+12.6%
look: 3.5 | smell: 4.5 | taste: 4 | feel: 4 | overall: 4.5
Had this at Gordon Biersch in NOLA on-tap
A - Black with ruby highlights. A one-finger, off-white head that does not retain very long and leaves very little lacing.
S - A very bold and up-front nose. Strong toasted malt aromas are prevalent, coffee, dark chocolate, and a hint of dark fruit.
T&M - Starts off with toasted malts that compete with the bite from the strong carbonation. A very nice roasted coffee finish. As the beer warmed, the bite of the carbonation mitigated a bit, and the beer became more flavorful as a result. A nice, somewhat earthy bitterness coats the palate after swallowing. The flavors endure rather well, though I'd like there to be less carbonation in the mouthfeel.
D - Light bodied, low ABV, and some nice flavor make for a pretty sessionable schwarzbier.
★
792 characters
4.35
/5
rDev
+16.9%
look: 4 | smell: 4 | taste: 4.5 | feel: 3.5 | overall: 5
APPEARANCE
Pours of a dark color and very thick and high head retention.
SMELL
Has a very roasty smell to it. Possibly malts and chocolate??
TASTE
Has a very nice roasty flavor. With a hint of lightly sweet aftertaste. Very, very good.
MOUTHFEEL
It is actually very light compare to what it looks like. Also has adequate carbonation.
DRINKABILITY
Very good. This is one of my favorite beers.
★
396 characters
3.88
/5
rDev
+4.3%
look: 4 | smell: 3.5 | taste: 4 | feel: 4 | overall: 4
A: Deep black color with some ruby red highlights when held up to the light. Head was thick and rocky that disappeared very fast. Thin head present for the first several sips and then hardly present at all.
S: Coffee notes and deep roasted malt are in the forefront. Hard to detect anything beyond this.
T: Rich and malty with some slight alcohol in the finish. Nice and crisp as well.
M: Very light body despite the dark color. Nice and smooth also.
D: Very easy drinking beer, very easy to have several of these.
★
521 characters

3.33
/5
rDev
-10.5%
look: 4 | smell: 3.5 | taste: 3 | feel: 3.5 | overall: 3.5
A: Opaque brown, almost black. About an inch of head when the server brought it to me.
S: Slightly sweet chocolate, notes of chocolate
T: More chocolate flavor than I smelled. Pleasant malty flavor in the middle. A slight burnt coffee flavor aftertaste.
M: Medium to full body. Light to medium carbonation.
D: Drinkable. Maybe slightly better than average. I would get it again.
★
384 characters

2.99
/5
rDev
-19.6%
look: 4.25 | smell: 3.25 | taste: 2.5 | feel: 3.5 | overall: 3
a gray greasy lace, thick puffy head that recedes slowly, dark black, solid
s roasted malt, sweet rainy earth, slight citric background, rocky stream in a deep valley so far back it isn't even canvas
t roasted malt retreats into tap water quickly
m watery, but not thin, easily drinkable
o early promise, but disappointed in the end; would not order again, but would give their other brews a chance
★
402 characters
Gordon Biersch Schwarzbier from Gordon Biersch Brewery Restaurant
84
out of
100
based on
89
ratings.