Dismiss Notice
Dismiss Notice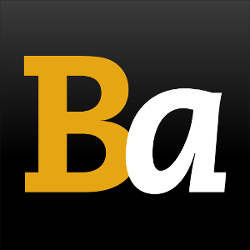 Join Our Email List →
And we'll send you the latest updates and offers from BeerAdvocate, because knowing is half the battle.
Dismiss Notice
Gordon Biersch Brewery Restaurant
Reviews: 9 | Visits: 14
Reviews by Onenote81:

3.45
/5
rDev
-8%
vibe: 4 | quality: 4 | service: 2 | selection: 4
Stopped by here twice when I was in the area last week. Sat at the bar both times. A good oval-shaped bar with a good number of TVs nearby showing various sporting events. The standard offerings from GB were available, as well as a few seasonals. The service was pretty bad though. Both times we went, there was 1 person working the bar, and both times the bar was full (15-20 people). That seems disproportionate, but maybe that's just me. We waited a good bit, even after trying to flag the guy down. Oh well, what it lacked it poor service, it made up for in quality beer. I really enjoyed the Schwarzbier especially, and wish they would bottle it. A cool place I would revisit, but they need to pick up the quality of service a bit.
★
736 characters
More User Reviews:

3.5
/5
rDev
-6.7%
vibe: 3 | quality: 3.25 | service: 3.75 | selection: 3.75 | food: 3.5

4.5
/5
rDev
+20%
Really enjoy this place, perfectly positioned close to I-5, free parking next door which is good for LA. The food,service and atmosphere is excellent. Always a game on he TVs and a Dodger fan friendly evironment! I really like the baby brats with the festbier martzen. Ate here again tonight, patio very chill but patio tables could be cleaner.
★
344 characters


3.36
/5
rDev
-10.4%
vibe: 3.5 | quality: 3.5 | service: 3 | selection: 3.5
I visited Gordon Biersch yesterday for the first time. It's a typical brewpub type atmosphere with an area where I believe they brew their beer and the general restaurant space. There is an oval shaped bar in the middle as well. They only sell their own beers from what I could tell - 6 selections on tap. The quality of the beers was pretty good but nothing too great. The service was pretty average with long waits between being checked up on. Prices seemed reasonable for drinks and food. In my opinion, this is sort of a depressing spot that doesn't seem to have it all together for a place that is focused on beer. Not really worth a stop in my opinion and I probably won't go back anytime soon if ever.
★
708 characters

3.48
/5
rDev
-7.2%
vibe: 3.5 | quality: 3 | service: 4 | selection: 3.5 | food: 3.5
Stopped in here for a late lunch while waiting for a movie, and with a few friends.
Pretty solidly spot on description of the establishments layout, and look (that has not changed in the last 3 years) in the review before mine, so rather then just repeat it, I'll focus on something else.
The general area is a contrast between a "old main street" shopping area, behind a mall, close to a large movie plex, as well as a joint fire/police station. Pretty popular, and safe area for the family, kids, and teenagers.
This GB location is essentially smack dab in the middle of this area, and offers a craft brew for tourist, or entry craft beer enthuiasts experience (in my humble opinion, no offense to GB, or it's fans) Food is your standard GB fair, mixture of burgers, sandwichess, pasta's, deserts, etc.
I had a flight of their beers, and most were good, and adequte, though average. All in all, it
reminds me of what BJ's use to be, though Gordon Biersch is pretty much on it's way to becoming just another corporate chain brew pub, that will eventually brew all of it's beer off premises, with the fermentation tanks being just for show. Fine for what it is, success really, I just feel less like I'm supporting a fledgling business that needs support when I'm in there.
If your in the area, I'd recomend Tony's Darts Away, just a few short blocks away on Magnolia.
★
1,378 characters

3.34
/5
rDev
-10.9%
vibe: 3.5 | quality: 3 | service: 4 | selection: 3
This is Woody Chandler, coming to you live from beautiful downtown Burbank! It sat at the corner of Angeleno and S. San Fernando Blvd. and was another monument to space and money. The entry was at an angle to the corner with a glass cabinet for logo items to the right and the m.d.s. just beyond. The street side, off to the right, had the octagonal marble bar plus high tables and chairs along the windows. Off to the left, along Angeleno, were the bank of FVs in the window and the brewhouse along the restaurant side. The kitchen was along the far left wall with a huge photograph mural of tap markers and beers above it. Past both the bar and restaurant area was an outdoor biergarten. There were lots of vintage 1920's-era advertising posters throughout the space.
Beers: All of the chain's standards, plus the seasonal Sommerfest, which was either a little too much like Hefeweizen or the sever brought me the wrong beer. Either way, eh.
★
944 characters
4.3
/5
rDev
+14.7%
vibe: 4 | quality: 5 | service: 4 | selection: 4 | food: 4
I am a regular at GBs Burbank. I became one by falling in love with the Blonde Bock. It is my favorite beer so far. There is a good group of guys that sit in the far corner of the bar. I am usually one of the guys there. We meet pretty much every day after work, around 4 - 7. Coincidentally that is GBs happy hour when the beers are $3.50. You cannot beat a half liter of Blonde Bock for that price. The bartenders are really nice people. During the day you have Carlos from Tuesday to Friday. So we usually start our afternoon beer requirements with him then you have a great variety of personalities working behind the bar.
★
626 characters

3.73
/5
rDev
-0.5%
vibe: 4 | quality: 4.5 | service: 3.5 | selection: 3 | food: 3.5
The nearest Biersch to me and soon to be the only brewpub in the Valley area. *sigh*
A big cavernous, noisy space with the large open kitchen providing the show. The bar is right off the main entrance and has a tendency to get slammed with the after work crowd.
The whole space is very slick and modern California "yuppie" feel.
The beer is all German and thus a little disappointing that the brewers don't get to truly play around the whole spectrum, but they make a killer Hefeweizen and I like their Hellesbock.
Food is good, slightly more contemporary than I'd normally associate with a brewpub, but again, they started here in CA.
★
648 characters
4.13
/5
rDev
+10.1%
vibe: 4 | quality: 4 | service: 4.5 | selection: 4 | food: 4
This place was easy to find off the Interstate. It is right on the corner accross the street from Wakano. The host was nice and quick. The waiter was knew the bees and could describe the beers and there flavors. He was also very nice, quick and prompt. I thought that the price of the food was a little high, example a hamburger for the price of $9.50 and pizza for $11. They let me sample all of the beers before, so I could order one that I liked. Then the price of the beer was only $3, which is a good price for that quality of a beer.
★
539 characters

3.83
/5
rDev
+2.1%
vibe: 3.5 | quality: 4 | service: 4 | selection: 3.5 | food: 4
I hit the GB location in Burbank for dinner with my wife. It's a fairly large and somewhat noisy place with a lot of glass and steel. The fermentation tanks are behind glass and visible from just about any spot in the restaurant and bar. Although GB beer are typically not my favorite styles, the beers are at least decent with an occasional surprise to the positive side. The selection is limited to Marzen, Golden Export, Blonde Bock, Dunkles, and a seasonal. Unfortunately for my wife who can't drink beer, they don't serve ciders. Although I'm not generally a fan of chain restaurants, the food was good. We started with an appetizer of mixed skewers (chicken, beef, and shrimp), which were served with cold rice cakes and a nice soy-based sauce. The meat loaf was good, but the garlic mashed potatoes were a bit on the dry side. The service was attentive but not overbearing.
★
880 characters
Gordon Biersch Brewery Restaurant in Burbank, CA
-
out of
100
based on
9
ratings.