Dismiss Notice
Get 12 monthly issues of BeerAdvocate magazine and save $5 when you select "auto-renew."

Subscribe now →
Dismiss Notice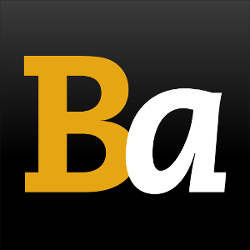 Join our email list →

And we'll send you the latest updates and offers from BeerAdvocate, because knowing is half the battle.
Cascade Pale Ale
- Saltaire Brewery Limited
| | |
| --- | --- |
| Educational use only; do not reuse. | |
Reviews: 7 | Hads: 14
Reviews by jazzyjeff13:

3.83
/5
rDev
+9.4%
look: 4 | smell: 3.5 | taste: 4 | feel: 3.5 | overall: 4
Consumed from a bottle. Described on the label as an american pale ale with cascade hops primarily used for flavour.
Pours a golden-amber colour with light carbonation. Small head that disipates quite rapidly. Malty aroma with some hops. Pleasant but not overwhelming.
The taste is suprisingly bitter; a nice balance of the hops and malt. A lingering floweriness on the palate with undertones of grain. Smooth mouthfeel.
A rather nice tipple - I could imagine enjoying several of these one after the other. The hops come through but not too bitter - would be great on a warm day.
★
582 characters
More User Reviews:


3.87
/5
rDev
+10.6%
look: 4 | smell: 3.75 | taste: 4 | feel: 3.75 | overall: 3.75

3.53
/5
rDev
+0.9%
look: 4 | smell: 3.5 | taste: 3.5 | feel: 3.5 | overall: 3.5

3.23
/5
rDev
-7.7%
look: 3.25 | smell: 3.25 | taste: 3.25 | feel: 3 | overall: 3.25
Delicate carbination with a touch of malt, but most of all, a huge wodge of cascade hopes dominating over the top. If that is what you like then this should make you content.
★
175 characters
2.99
/5
rDev
-14.6%
look: 3.75 | smell: 2.75 | taste: 2.75 | feel: 3.5 | overall: 3.25

3.88
/5
rDev
+10.9%
look: 4 | smell: 3.5 | taste: 4 | feel: 4 | overall: 4
500ml bottle bought from The Vineyard, Belfast...
Poured a hazy light coppery colour... White head poured big, foamy and meringue like and a lot of small carbonation bubbles maintained a decent coating throughout... some good patchy lacing...
Aroma - Quite a lot of juicy and spicy fruits (grapefruits, pears, apricots), light biscuity malts, strong grassy and citrusy hops, wet hay notes, light caramel sweetness, some herbal traces, sea salt, light vegetal notes, some sweet graininess...
Taste - Quite a lot of grassy and peppery hop bitterness, tart fruits (grapefruits, sour apples, lemons), pear drops, very little sweetness - just a little floral honey, salty, light rubbery traces, some faint, overcooked veg notes, chalky traces...
Feel - Pretty sharp and dry... light bodied... very refreshing and quaffable at 4.8%
Overall - A very good pale ale - nothing mind blowing but pretty damn drinkable... definitely worth a try...
★
939 characters

3.97
/5
rDev
+13.4%
look: 3.5 | smell: 4 | taste: 4 | feel: 4 | overall: 4
Lively pale gold with creamy white head that doesn't last long - distressingly lager-like looks.
Floral and pine forest floor nose with some honey biscuit.
Butter cookie Maris Otter up front with orange oil and pine needle hops late.
Nectar finish and long pine tar bitter linger.
Light but clingy and oily, crisp, quite salty.
I walked past this a few times because who needs another taste of Cascade? If they'd said Centennial in the title I'd have paid more attention. And I should have: this is an oily, well-hopped APA that almost needs more than the 8% wheat and 5% crystal the label indicates for balance, especially with the hardened water they mention. Certainly more bitter than many English IPAs I've had. It loses a bit in drinkability, but not much.
Saltaire is not always good, but they are always worth trying.
★
828 characters

2.74
/5
rDev
-21.7%
look: 3 | smell: 2.75 | taste: 2.75 | feel: 2.5 | overall: 2.75
500ml bottle, poured into a tulip glass for initial tasting etc.
Look: Dark, golden yellow with a thin, bubbly white head which disappears to almost nothing fairly quickly. Yeah, it looks like lager ...
Smell: Sweet, slightly syrupy and malty with a slight metallic tang to it - with a name like 'Cascade Pale Ale' you'd at least expect some hop action on the nose but very little was forthcoming.
Taste: The hop bitterness is there but it's pretty one-dimensional - some malty overtones but it reminds me too much of a slightly inferior pilsner.
Feel: Flat, watery and generally pretty insipid - not helped by the overall taste, either.
Overall: Poor - Saltaire struck out with this one, I reckon. Admittedly, it was never going to be a hop bomb but it will easily go down as one of the blandest beers I've had recently. Intensely disappointing. Saltaire produce some good beers, but this isn't one of them.
★
913 characters

2.89
/5
rDev
-17.4%
look: 3 | smell: 2.75 | taste: 2.75 | feel: 3 | overall: 3.25
Served cool from 500ml bottle into a pint mug.
A) Medium to light amber, a few bubbles, thin white bubbly film.
S) Slight burnt toffee malt and very very slight cascade hops.
T) Bitterness up front, then the cascade hop flavour follows. There is a subtle malty flavour but the bitterness overpowers it. A rubbery aftertaste.
M) Quite watery, but the carbonation is right. Rubbery and bitter aftertaste spoil it and I don't consider this to be refreshing.
O) Very disappointed as I remember this as being one of Saltaire's best beers. Maybe I got a duff bottle, so give it a go, it isn't expensive and Saltaire is a sound brewery.
★
639 characters

3.58
/5
rDev
+2.3%
look: 4 | smell: 3.5 | taste: 3.75 | feel: 3 | overall: 3.5

3.93
/5
rDev
+12.3%
look: 4 | smell: 3.5 | taste: 4 | feel: 4.5 | overall: 4
Tasted by a pint at the Swim Inn, a JDW pub in Sheffield, on 08/08/2007. Served by a handpump fitted w/ a sparkler.
A: amber hue, w/ a thin but very creamy white frothy head that leaves tight lacing behind, on top of low carbonation.
S: juicy nectar springs to mind, on top of grapefruity citrus-ness, rich flowery scent (typical of American hops), and syrupy&caramely maltiness. Quite aormatic in hoppyness yet along with a sound malt backbone. A tad sweet overall, though.
T: semi-oily, bitter-sweet flowery and nectar-ish flavour comes before plentiful juicy lychee fruitiness of Cascade hops expands... turning quite chewy, slightly spicy, and extensively bitter, which leaves a good impact like cutting deep down the palate... lingering bitter-sweet aftertaste full of hops and caramely malts' aroma.
M&D: almost full-bodied, the mouthfeel is refreshing enough, supported by lots of creamy soft carbonation. Overall, this is a (less potent) American style pale ale made in Yorkshire, with a more English malty theme and utterly enjoyable bitter aftertaste. This is one of the better ales of Saltaire, me think, although it's hard to pinpoint which style it should belong to: an English IPA or an APA? Or simply a premium ale using American hop varieties?
★
1,265 characters
Cascade Pale Ale from Saltaire Brewery Limited
-
out of
100
based on
7
ratings.