Dismiss Notice
Dismiss Notice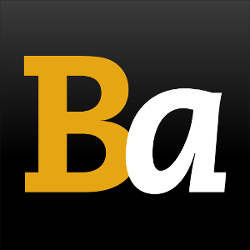 Join Our Email List →
And we'll send you the latest updates and offers from BeerAdvocate, because knowing is half the battle.
Dismiss Notice
Diamond Knot Blonde Ale
- Diamond Knot Brewery
| | |
| --- | --- |
| Educational use only; do not reuse. | |
Reviews: 10 | Hads: 24

3.28
/5
rDev
+6.5%
look: 3.5 | smell: 3 | taste: 3.5 | feel: 3 | overall: 3.25
Poured from a 22 ounce bottle into a nonic pint glass. Has a golden color. The pour was foamy but probably due to the straight pour. An initial taste of citrus but ends with a slight bitter taste.
This beer is refreshing and the low ABV would qualify it as a good session beer. I would probably buy this beer again although it would not be on the top of my list.
★
367 characters

3.77
/5
rDev
+22.4%
look: 3.5 | smell: 4 | taste: 3.5 | feel: 4 | overall: 4
Attractive clear golden color. Some white foam to start in the Belgian chalice, but it melts away after a few minutes. It's plenty spritzy in the mouth, tho. Light body. From the 22 oz bottle purchased at Haggens Market in Burlington.
This is plenty crisp and actually more drinkable than a lot of Blondes. The aroma is above average, too, with a flowery, even perfumey note that reminds me of a Kölsch. There's not much flavor here, but apparently that's not in the job description. A pleasant gulp and not a bad price, but I don't think this will add to the reputation of this brewery.
★
589 characters

3.58
/5
rDev
+16.2%
look: 3.75 | smell: 3.25 | taste: 3.75 | feel: 3.25 | overall: 3.75
I had this on-tap in a dimpled mug at the Diamond Knot brewpub in Mountlake Terrace.
Appearance: light golden hue with no haze and a light effervescence. Head is a very thin layer of white foam but there is a rather nice lace left on the glass. Attractive!
Smell: extremely light malt aroma. Not much here, but not flawed.
Taste: lightly sweet malt with a little bit of graininess and minimal hop flavor. Bitterness is low but to-style. A perfectly cromulent blonde.
Mouthfeel: light body with an ok carbonation. Not creamy, but there's a little something here.
Overall: a very drinkable and appropriately refreshing blonde.
★
633 characters

2.77
/5
rDev
-10.1%
look: 3.5 | smell: 2.75 | taste: 2.75 | feel: 2.5 | overall: 2.75
A: Pours a cloudy straw yellow in color with heavy amounts of active visible carbonation streaming from the bottom of the glass and some light lemon yellow highlights. The beer has a finger tall dense foamy white head that slowly reduces to a thick film covering the entire surface of the beer and a medium thick ring at the edges of the glass. Light to moderate amounts of lacing are observed.
S: Light to moderate aromas of grainy malts with light aromas of grassy and herbal hops. Very light notes of citrus lemon.
T: Upfront there are light to moderate flavors of grainy and pale malts with some light flavors of lemon citrus. That is followed by light flavors of grassy and herbal hops with just a touch of spicy hops. Light amounts of bitterness in the finish that fades quickly.
M: Light bodied with moderate to heavy amounts of carbonation. Slightly thin. Light amounts of dryness in the finish.
O: There is really nothing offensive about this beer or noteworthy about this beer. Very light and easy to drink with a light mouthfeel, would probably be quite refreshing on a hot summer day. Picked this one up for like $2.99 for a 22 oz. bottle with the additional dollar off.
★
1,186 characters

2.65
/5
rDev
-14%
look: 3 | smell: 3 | taste: 2.5 | feel: 2.5 | overall: 2.5
c1 pint 6 fl oz brown glass bottle with standard pressure cap served into a conical Guinness pint glass in me gaff in low altitude Los Angeles, California. Reviewed live. Expectations are average; this is me first beer from this brewery.
Served straight from the refrigerator and allowed to warm over the course of consumption. Side-poured with standard vigor as no carbonation issues are anticipated.
A: Pours a two finger head of beige colour, nice thickness and cream, and good retention. Colour is a pale yellow. No yeast particles are visible. No bubble show.
Sm: Cream, clean malts, barley, straw, and vague light floral hopping. A mild strength somewhat dry aroma.
T: Cream, clean barley, sharp lemon on the finish, clean malts forming the body, and some floral hops. Imbalanced but generally enjoyable. A bit like a witbier gone wrong. It's not bad, but it's far from great. Lacks a full body. Neither complex nor subtle.
Mf: Coarse, a bit dry, and overly thick. Carbonation is overdone. Moderately heavy on the palate.
Dr: Drinkable but unremarkable. I wouldn't have this again, but it's alright.
C-
★
1,121 characters

3.18
/5
rDev
+3.2%
look: 3.5 | smell: 3 | taste: 3 | feel: 3.5 | overall: 3.5
Poured from a 22oz bottle into a pint glass.
Ah, the mythical 2.99 bomber. I could not resist to know what lied inside you, with full knowledge that it was probably something mediocre. This beer pours out a hazy yellow color with a finger of white head. The aroma is sweet and bready. The taste is grainy and sweet-lemony with a bit of maltiness creeping in on the end. It's refreshing, but that's about it. The mouthfeel is a little thicker and less carbonated than would be expected, and the drinkability is good. Overall, it's a perfectly serviceable thirst quencher, but nothing more.
★
589 characters

2.56
/5
rDev
-16.9%
look: 3.5 | smell: 2.5 | taste: 2.5 | feel: 2.5 | overall: 2.5
Poured into a tulip.
A: Pours a lighter straw color, with average clarity. The eggshell color head has good retention/lacing.
S: Lemon, bread, and a strange sweet note that reminds me of candy corn. Perhaps a touch of diacetyl too.
T: Again, there's a note of lemon and grain on the opening. Near the finish, it almost gets a bit dish soapy in flavor. Also features hints of buttery diacetyl in parts that detracts even more. Very, very mediocre overall.
M: The carbonation is surprisingly restrained. The body is thin but weirdly sticky near the end, and it just isn't as refreshing as it could be.
O: Eh, not impressive at all, but not entirely undrinkable. Huge props to Jay for giving me a taste of this, but there are way too many good beers out there to bother giving this a second shot.
★
798 characters
2.43
/5
rDev
-21.1%
look: 4 | smell: 3.5 | taste: 2 | feel: 1.5 | overall: 2
Pours a hazy golden yellow color with visible carbonation bubbling up and a 1.5 finger frothy white head that slowly settles into a lasting ring.  Sporadic spots of lace left behind.  
Slightly earthy aroma with hints of earthy grass, pale malt, yeast and light fruit.  Subtle spice along with some bread, citrus and apple.  
Medium bodied with lots of carbonation up front that lingers throughout.  Spice and earthy hops up front followed by some grass, pale malt and subtle fruit notes.  The high carbonation level takes away from the other notes making it tougher to drink and not too pleasant.  
★
608 characters
3
/5
rDev
-2.6%
look: 3 | smell: 3 | taste: 3 | feel: 3 | overall: 3
Reviewed from notes:
appearance: golden yellow with a 1 finger white head
smell: biscuit, malts, yeast,
taste: rather boring, bready malts,
mouthfeel: mild carbonation, medium body,
overall: just a basic summer time beer. nothing special here.
cheers,
The CPJ
★
266 characters
3.56
/5
rDev
+15.6%
look: 4 | smell: 3 | taste: 3.5 | feel: 4 | overall: 4
22 ounce bottle - $4.99 at Total Wine & More in Kennesaw, Georgia.
Appearance: Pours out a hazy, medium yellow body with a medium-sized, sudsy, white head. Scattershot lacing.
Smell: Lightly grainy, lightly grassy, herbaceous with the barest hint of lemon.
Taste: Mild taste of basic pale malted barley with a teeny, tiny far-off hint of sugared toast. Again, very teeny, very tiny, and far-off. Lightly herbal, spicy hops with a temperate taste of lemon peel yielding a sliver of pith. Low bitterness. Faint grain astringency. Drying, crisp finish, though that grain element lingers a moment.
Mouthfeel: Light-bodied. Moderately carbonated, giving a fair amount of crackle over the tongue.
Overall: While probably a helpful comment to exactly nobody, it kind of reminds me of a muted Sierra Nevada Summerfest. That was my impression about two minutes in. Anyhow, it's a fitting as a summertime refresher.
★
922 characters
Diamond Knot Blonde Ale from Diamond Knot Brewery
77
out of
100
based on
10
ratings.