Dismiss Notice
Dismiss Notice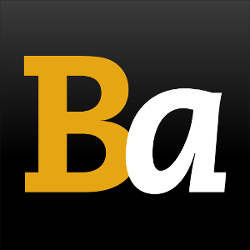 Join Our Email List →
And we'll send you the latest updates and offers from BeerAdvocate, because knowing is half the battle.
Dismiss Notice
Three Boys Oyster Stout
- Three Boys Brewery
Reviews: 7 | Hads: 14

4.12
/5
rDev
+5.9%
look: 3.5 | smell: 4 | taste: 4.5 | feel: 3.5 | overall: 4
Batch number 1242 and it pours a dark kola hue which leaves a bubbly chocolate two finger which doesnt hang around long and little lacing,the smell is chocolate,expresso and im sure abit of seaweed and oysters,the mouthfeel is very slick and smooth just like a oyster really and has nice tastes of creamy milk chocolate,dark roasted expresso,herbal hops and its finished with a very light touch of smokey saltiness and overall a very interesting drop as i havnt had too many oyster stouts before and with this bottle being very fresh i think its more prominent i mean dont get me wrong im not a fan of oysters but it is def in the background and makes a good addition to this drop cheers.
★
688 characters

4
/5
rDev
+2.8%
look: 4 | smell: 4 | taste: 4 | feel: 4 | overall: 4
Rich, roasty aroma with a moderate cocoa note and hints of salinity.
Pitch black colour with a smooth, creamy tan head. Decent head retention and nice lacing.
Big, rounded roast flavour. Good fruitiness and a light mineral salinity. Not as astringent as some stouts can be and with plenty of elegance it tastes good.
Medium body with moderate carbonation. Suitable.
A tasty stout with a bit going on. I don't know how much the Bluff oysters bring to this but it's tasty and I'd definitely have it again.
★
511 characters

4.47
/5
rDev
+14.9%
look: 4.5 | smell: 5 | taste: 4.5 | feel: 4 | overall: 4
for the record; I use the term growler loosely. at regional wines and spirits in Wellington, they have a tap system and you can fill a 1.5/2/2.5 liter jug with whatever they have. this was from the 1.5 option.
A-Completely opaque black body with a dark tan head, that dissolves slowly to a film on the top, and leaves a fair amount of lace
N-The smell of oysters is there, ZERO hop presence. strong scent of both coffee and toffee.
T- Chocolate malt, and toffee are the dominate flavors. some Caramel comes out toward the finish, light on the coffee which only seems to show up in the middle of the experience. oyster flavor is minimal at most, unlike the nose would leave one to expect.
M- Starts off very crisp, or well carbonated if you will. that fades slightly to a more smooth like finish, however still crisp and thick throughout.
D- Very thick, but one should expect that from the style. a good session stout though, and given the viscosity, a good drinker.
★
972 characters

3.82
/5
rDev
-1.8%
look: 3.5 | smell: 4 | taste: 4 | feel: 2.5 | overall: 4
Pours a dark chocolate/cola colour, distinct umber tinge up to the light and ochre head. Hooray for different words for 'brown'! Head is disappointing, sinks quickly, leaves a ring and some pretty nice, but thin, lace behind. Looks pretty standard stouty, but good.
Nose is roasty. Nice amount of ashy bitterness with a slight solvent intensity to it. Slight caramel notes, but yeah, lots of dark toast, cocoa and yeah, slight savoury note - possibly from use of oysters? But I can't really tell as this is my first foray into that world. I might just be looking for hints of them. Smells good.
Taste is roasty throughout. Lots of dark malt, bitter chocolate and charcoal character, with lots of umami/savoury characters and nice rich undertones. The avoury notes take the edge off the ashy bitterness, which is still distinct, but yeah, addsa a sweetness and a rounded edge to the bitterness, although finish is still quite dark, just without the bitterness. Tastes kind of heavy, but a nice flavour and well handled.
A bit thin on the feel really, although definitely a bit syrupy on the way down. You feel it in the mouth but only much. Disapopointing.
Good balance overall, nicely handled beer. I'm enjoying that.
★
1,221 characters
3.7
/5
rDev
-4.9%
look: 4 | smell: 4 | taste: 3.5 | feel: 3 | overall: 4
Extremely dark black colour, it pours rather tamely at first, with not a lot of body, and barely a head forming. Fortunately, this is merely a momentary lapse, and with a bit more viguour a large frothy head of chocolate brown bubbles form, coalesce and then collapse, leaving some sudsy lacing on the glass. Looks pretty good - lacks some body, but otherwise fine.
Robust roasted black notes on the nose. All full belt of toasted grains, charred and twisted. Fragrant in its way, but there's certainly no sweetness, unless you count the ghost of chocolate, which rears its head with reference to the bitter crushed cacao bean character. Very dark, and in a way, quite one dimensional, but it's quite powerful, and that's worth a nod.
Same again on the palate. It's very dark and roasted - little sweetness, although a dusty cocoa character is apparent on the aftertaste. Mainly we have charred grains, a smoky note, ash and overcooked toast. Yeah, all these characters have something in common. Once again, I feel as though this beer is unashamedly just doing one thing, and doing it to the max. There's certainly nothing wrong with that.
Mouthfeel is unfortunately a bit thin - a heavier feel could have certainly added some depth and gravitas to the beer overall, and could even have added some dimensionality to the flavour.
Overall, this is a very tasty stout, especially if you're looking for something with big roasted flavours. Sure, it doesn't have the layers of some of the better examples, and I like a little sweetness with my blackness, but this an unapologetic beer, and for all it's robustness, it goes down easily.
★
1,634 characters
3.75
/5
rDev
-3.6%
look: 3.5 | smell: 3.5 | taste: 4 | feel: 3 | overall: 4
500ml--> Mug
Appearance- Opaque Black Body- Brown foaming head.
Smell- Roasted Barley, Malt, Little bit of spicy hops.
Taste- Very heavy on the roasted flavors. Slight roasted coffee, slight chocolate, mainly different malts having an intelligent conversion as I am drinking it
Mouthfeel- Light for a Stout but heavy on roasted notes
Drinkable- Quite Nice if you like all things toasted, roasted, browned. It went well with the pot roast later.
★
447 characters
3.34
/5
rDev
-14.1%
look: 2 | smell: 3 | taste: 4 | feel: 3 | overall: 3
Pours an ink black with a very small mocha head that doesn't last long. Aroma of milk chocolate and slightly woody. Taste is a mixture of nutty and roasted malts with saline & virgin olive oil kind of taste towards the finish. Finish is very dry and tastes like the way a campfire smells. Medium bodied but oily character (I'm guessing form the Bluff Oysters) gives it a somewhat viscous quality... odd but interesting. From the look I thought this was DOA but fortunately I was proven wrong where it counts. Worth checking out if for nothing else than the novelty of it.
★
571 characters
Three Boys Oyster Stout from Three Boys Brewery
-
out of
100
based on
7
ratings.