Dismiss Notice
Get 12 monthly issues of BeerAdvocate magazine and save $5 when you select "auto-renew."

Subscribe now →
Dismiss Notice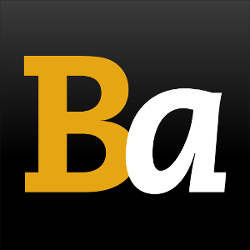 Join our email list →

And we'll send you the latest updates and offers from BeerAdvocate, because knowing is half the battle.
Sally Brown Caffe Baracco
- Birrificio Del Ducato

Educational use only; do not reuse.

Brewed by:
Birrificio Del Ducato
Italy | website

Style | ABV
Irish Dry Stout | 5.20% ABV

Availability: Rotating

Notes & Commercial Description:
Beer added by: Viciousknishs on 07-22-2011

This beer is a variation of SALLY BROWN and a result of the collaboration with Torrefazione Baracco in Parma. The nose is notably marked by coffee aromas from the high elevations of the Equatorial regions. Fragrant malt roasts harmoniously mingle with coffee exotic aromas. The mouth has a velvety body with hints of caramel, cappuccino and smoked flavor.
Reviews: 7 | Hads: 22

3.8
/5
rDev
+3%
look: 4 | smell: 4 | taste: 4 | feel: 3 | overall: 3.5
A: The beer is very dark brown in color—lighter shades of brown are visible near the edges of the glass when it is held up to the light. It poured with a thin tan head that died down but left lots of bubbles on the surface and a thick collar around the edge of the glass.
S: There are moderately strong aromas of coffee in the nose along with notes of chocolate.
T: The taste is similar to the smell, except that the coffee flavors are more dominant.
M: It feels light- to medium-bodied and a bit thin on the palate with a moderate amount of carbonation.
O: This beer has an enjoyable smell and taste but seems like it would be a lot better if it had a fuller body. It is very drinkable.
★
689 characters
3.69
/5
rDev 0%
look: 3.75 | smell: 4 | taste: 3.5 | feel: 3.5 | overall: 3.75
cool beer, but the fancy packaging, the rarity, the newness and excitement of italian beer now has lead me to expect more from these, this was somewhat of a letdown for me, although i did like the beer a lot, i guess i for some reason expect to be blown away by this stuff. ive found ducato to be the most hit or miss, i mean, the high notes are resonant, but the low notes are mediocre at best. loverbeer is a little samey, but all are good, while ive found baladin to be weird, but in a good way more often than not, while borgo can sometimes be generic a little bit, but also hits real high notes when they score. this is real coffee heavy on the nose, but light as they come, not rich or thick or big at all, and the coffee seems just a little stale, maybe a product of a long time resting. its also a touch oxidized, but really nice on the grain front, not too roasted, and a worthy glass of beer no doubt, with a frothy lathery feel but not quite the body i like in the style. a good one to share, but maybe not quite fit for a big celebration. i wouldnt buy it again but glad i did this time. the italians just have my interest (and my disposable income) right now.
★
1,172 characters

3.9
/5
rDev
+5.7%
look: 4 | smell: 4 | taste: 4 | feel: 3 | overall: 4
A: Pours an opaque very dark brown in color with some reddish brown highlights when held up to the light, light amounts of visible carbonation near the surface, and a moderate amount of visible yeast sediment. The beer has a creamy quarter finger tall light tan head that reduces to a very thin film covering the entire surface of the beer and a thin ring at the edges of the glass. Moderate amounts of lacing are observed.
S: There is a light presence of roasted malts but the dominant smell in this beer is freshly roasted coffee (not in the least bit burnt). There are some very faint hints of chocolate as well.
T: Similar to the smell, the taste of this beer is dominated by the flavors of freshly brewed espresso like you find all over in western Europe. There are also moderate amounts of milk chocolate flavors and a light presence of roasted malts. Light to moderate amounts of lingering bitterness.
M: Light to medium bodied with moderate amounts of carbonation. Slightly thin and there is a light amount of dryness in the finish.
O: The taste and the smell of this beer are really good but unfortunately the mouthfeel is just a little too thin for me. This is a really tasty beer and very easy to drink. I would recommend this beer to folks that really like coffee but want a lighter bodied beer.
★
1,311 characters
3.05
/5
rDev
-17.3%
look: 4 | smell: 4 | taste: 2.5 | feel: 2.5 | overall: 3
Pours a dark caramel brown that appears pitch black and opaque in the glass with a one finger beige head that quickly fades into a lasting ring. Streaks and spots of lacing left behind.
Roasted malt aroma that is dominated by deep roasted gourmet coffee that doesn't smell burnt at all. Slight lactic presence along with hints of dark chocolate, toffee and toast but this beer's aroma is all about the coffee.
Medium bodied but on the thinner end with a decent balance of deep, roasted coffee and sweet malt notes. The coffee isn't as dominant as the aroma suggests and it's a bit more acrid as well. Lots of roasted coffee up front with a subtle astringency giving way to burnt malt notes. Hints of burnt toast, dark chocolate and toffee but it's still a bit harsh. The lactic presence from the nose is there but very faint. Not as bold or flavorful as I was expecting, especially after the nose was so promising.
★
917 characters
3.9
/5
rDev
+5.7%
look: 4 | smell: 4 | taste: 4 | feel: 3 | overall: 4
Pours black with a large lasting head.
Nose shows complex heavy roast and roasted coffee. Quite enticing.
Very similar flavours. Quite roasty but with little roasty biterness. Some sweet malt and a fair whack of coffee.
A bit too much carbonation.
Gets a bit too sweet later.
★
275 characters

3.92
/5
rDev
+6.2%
look: 4 | smell: 4.5 | taste: 3.5 | feel: 4 | overall: 4
A- pours a rich eboney with some dark brown highlights when held up to the light. A finger of tan khaki colored head is produced from an average pour. Retention is decent with some minimal lacing.
S- The nose on this beer is incredible. Intense Italian roast iced coffee that brings to mind side street cafes and cappuccino. Dark chocolate and soft roasted malt comes out which just seems to highten the coffee aroma and add some complexity. Finishes with a dry cocoa and a touch of oat.
T- dry roasted malt flavors with an ultra creamy mouthfeel from the oat. Oat flavor also comes out and adds a slight grainy note. Lots o' coffee flavor with a smooth softness comes out with an Italian roast quality. It's an Italian brewery if they did the coffee wrong I think they would have to just end it all. Finishs dry with a powdery cocoa note and a long lasting coffee aftertaste.
MF- smooth creamy(from the oat) mouthfeel. A little to carbonated which makes the body seem a bit thinner than it is.
D- A very drinkable stout that does the coffee with grace and intensity. If your a big coffee stout fan this is not one to be missed.
★
1,140 characters
4.01
/5
rDev
+8.7%
look: 3.5 | smell: 5 | taste: 4 | feel: 4 | overall: 3
bottle
a - murky brown, like a medium roast coffee. on the lighter shade for a stout
s - delicious and very good coffee aroma
t - staying with the coffee theme, the taste is quite enjoyable. this is a very drinkable brew.
m - quite effervescent for a stout. normally i like less carbonation, but the mouthfeel fits the light, dry stout going on here
o - unfortunately the price kills this beer for me. i will never again spend even half of the $9 i spent on this bottle. the beer is good, but nowhere near that quality for its price
★
537 characters
Sally Brown Caffe Baracco from Birrificio Del Ducato
-
out of
100
based on
7
ratings.