Dismiss Notice
Get 12 monthly issues of BeerAdvocate magazine and save $5 when you select "auto-renew."

Subscribe now →
Dismiss Notice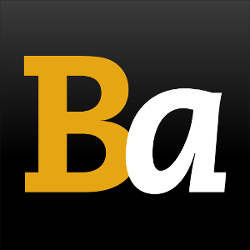 Join our email list →

And we'll send you the latest updates and offers from BeerAdvocate, because knowing is half the battle.
The Sinner Series - Envy
- Amager Bryghus

No picture.
Have one? Upload it now.

Brewed by:
Amager Bryghus
Denmark | website

Style | ABV
American IPA | 6.50% ABV

Availability: Year-round

Notes & Commercial Description:
Beer added by: Evil_Pidde on 07-03-2013

Cain is said to have murdered his brother out of envy. At Amager Bryghus we believe that murder is taking things a bit too far. However, we admit to being envious because we weren't' the first brewers to come up with that beer style we admire the most: a crisp and hopped up West Coast IPA. We won't kill anybody because we didn't come up with the idea first, instead we present to you "Envy"-our take on this style. Humble-yet envious.
Reviews: 10 | Hads: 39

3.52
/5
rDev
-8.8%
look: 3.75 | smell: 3.5 | taste: 3.5 | feel: 3.5 | overall: 3.5
Thanks to GRG1313 for sharing this one at mrbubbler's tasting.
Pours a hazy gold with a foamy off-white head that settles to a partial film on top of the beer. Small dots of lace form around the glass on the drink down. Smell is of citrus fruit, citrus zest, floral, and slight cardboard aromas. Taste is much the same with citrus zest, floral, and slight cardboard flavors on the finish. There is a medium amount of hop bitterness on the palate with each sip. This beer has a lower level of carbonation with a slightly crisp mouthfeel. Overall, this is a pretty good beer that is still hoppy, but you can definitely make out some oxidation in this one.
Serving type: bottle.
★
677 characters

3.93
/5
rDev
+1.8%
look: 3.75 | smell: 3.75 | taste: 4 | feel: 4 | overall: 4
A: The beer is slightly hazy dark golden yellow in color and has a light amount of visible carbonation. It poured with a quarter finger high off white head that died down, leaving a large patch of bubbles on the surface, a collar around the edge, and some lacing running down the sides of the glass.
S: Light to moderate aromas of citrusy hops are present in the nose along with notes of piney hops and faint bits of caramel malts.
T: As in the smell, the taste is dominated by flavors of bitter grapefruit rinds along with stronger notes of pine resin. There are hints of the underlying caramel malts and the hops contribute a moderate amount of bitterness, which seems to become a little stronger as the beer warms up and particularly linger through the finish.
M: It feels medium-bodied and somewhat crisp on the palate with a moderate amount of carbonation. The piney hops lend some dryness to the finish.
O: The hops in this IPA seemed to hold up well on its trip across the Atlantic as the beer is rather bitter and will make your mouth pucker.
Serving type: bottle
★
1,075 characters

3.73
/5
rDev
-3.4%
Pours a cloudy, golden color. 1/4 inch head of a white color. Great retention and great lacing. Smells of strong hops, resin, pine, alcohol, and a hint of sugar. Fits the style of an American IPA. Mouth feel is sharp and crisp, with an average carbonation level. Tastes of strong hops, pine, alcohol, hint of sugar, and resin. Overall, good appearance, strong aroma, strong body, and average feel.
★
405 characters

4
/5
rDev
+3.6%
Poured from a bottle into an imperial pint glass
A - Deep honey color, beautiful creamy cap, lacing lasts like impressionism.
S - Honey, tropical fruit, lots of delicate floral fruits. Grapefruit, passion fruit and a hint of lemon.
T - Fabulous fruits a hint of caramel in the background, honey comb is the thread that keeps them all together.
M - Thick, with strong lingering honey, fruit continues to delight, A wonderful body that deserves all the time to enjoy.
O - Amager clearly demonstrate that the west coast style can be interpreted as a lingering tropical beauty. The honey notes
are a hidden delight.
A real treat.
Cheers all
★
639 characters

3.65
/5
rDev
-5.4%
look: 5 | smell: 3.75 | taste: 3.5 | feel: 4 | overall: 3.25
Appearance: Clear, golden, dark straw color with very persistent, white head and beautiful sheets of lace.
Aroma: Smells just like the West Coast IPA that it is, with tangerine, tart citrus, and piney hop dominating the nose.
Taste & Mouthfeel: Flavor on the tongue is that of juicy citrus fruit, like orange, or tangerine, and very strong, piney, resiny hop. The finish is decidedly resiny, and bitter, but a gentle, honey sweet, biscuity malt flavor helps bridge the gap between the citrus fruit notes on the tongue, and the sappy hops on the back. The medium body and smooth texture suit the honey and citrus flavors.
Final Word: While all of the flavors mesh well together and present a very light-on-its-feet beer, the finish was decidedly more bitter than necessary. About fifteen seconds after swallowing a sip, the blooming bitterness becomes so dry and resiny that you want to scrape it off of your tongue, and you forget about all of the nice flavors you experienced BEFORE said bitterness. Sure, there are plenty of hop heads out there that say "the bitterer, the better", but it's less about how high the IBUs (International Bittering Units) actually are, and more about how the rest of the beer feels disconnected from that bitterness. The citrus character is juicy, and light; the sweetness, gentle; and the malts subtle, and content to stay out of the way. This complements the clean, pre-finish hop flavors of pine and citrus, and really lets them shine without creating an experience that's too bland, or straightforward, but the bitterness that comes through deep into the finish does not suit the subtle experience found in the rest of the beer. It will turn off drinkers who aren't used to bitter beers, and confuse those that are! It's still a beer worth a try, and an overall good experience, but the excessive bitterness/dryness in the finish keeps it from being a knockout, and puts it in a realm where it's only a must try for drinkers specifically seeking out brews with extremely bitter profiles.
★
2,041 characters
3.96
/5
rDev
+2.6%
look: 4.25 | smell: 3.75 | taste: 4 | feel: 4 | overall: 4
cool shape of the bottle.... lots of white foam on top of a non-carbonated, listless yellow liquid. smell is kind of perfume-y and bland with some sweetness...
west coast IPA? okay.... some hop bitterness, but definitely the malty-ness that separates the west from the mid-west IPAs in there.... nothing discernible in the way of which hops are in it, just a blend of something. overall, just kind of a bland, ordinary IPA, but decent to drink and a decent attempt at providing something drinkable...
★
500 characters
3.37
/5
rDev
-12.7%
look: 3.75 | smell: 4.75 | taste: 2.25 | feel: 4 | overall: 3.5
Biased review. I am not an IPA fan. Still learning to like them and rate them with a level of objectivity.
First Impression…it's a WCIPA, so I'm already dreading what I'm about to put in my mouth - I'm bracing myself for pine, grapefruit, orange and lemon peel, maybe some resinous aftertaste that will destroy my palette for the night.
Appearance: Straw-colored.
Aroma/Nose: sweet apricots, pine, ripe mango, honey. This is pleasant.
Taste: I wasn't wrong, but it's not nearly as strong as I anticipated - this is a West Coast IPA? Pine, grass, orange peel, resinous aftertaste. I was dead-on except it doesn't make me want to spit it out. Straw or hay from the malt. Cereal.
Mouthfeel: Resinous, bitter, tannins, dry on tongue, acidic on lower mouth.
Overall: Not the for the hop-weary, but it can actually be a great intro to the style. I expected stronger, and wasn't pleasantly wrong to do so.
Finish: Fresh breath. Piney taste. Tannins are high. Acid is there too.
★
993 characters
3.75
/5
rDev
-2.8%
look: 3.75 | smell: 3.75 | taste: 3.75 | feel: 3.75 | overall: 3.75
Bottle: Poured an orangey color ale with large foamy head with good retention and some lacing. Aroma of citrus and grapefruit hoppy notes is enjoyable. Taste is also dominated by some citrus and grapefruit notes. There are also some light sweet malt notes that are discernable with medium bitterness in the aftertaste. Body is about average for style with good carbonation. This is a very good beer but like mentioned on the label, the recipe book was not rewritten.
★
466 characters

4.09
/5
rDev
+6%
look: 4 | smell: 4.25 | taste: 4 | feel: 4.25 | overall: 4
For years, the U.S. has gotten a bad rap for our bland and watery lagers. There's no doubt that the bastardization of beer has fallen squarely on the shoulders of American industrial lager makers. But with the insurgence of Pacific Northwest hops, it seems that our current ales are now the Envy and inspiration of forward-thinking European craft beer makers.
The Danes "Envy" ale kicks off with a light hazy gold color with highlights of orange. Its strong haze separates from foam with a heady and rich lather. With strong retention, its cottony froth trickles up the glass with broken lace. It's certainly one handsome yet somewhat bleached appearance.
High citrus aromas are give both tart and bitter impressions. White grapefruit, tantalizing oranges, a spritz of lemon and some tarter tropical fruits give a fresh and vibrant hop scent. With just enough of a pillow of malt to rest upon, the beer's balance heavily favors the hop oils.
Its dry honey-like taste and cookie dough gives first impressions of malt, but more importantly makes the fruity hop flavor a riper and more plump seeming taste. Its delicious middle is teeth-grinding citrusy, fruity and tart- kinda like the sensation that's evoked by sherbet or cream sickle. But is dry finish turns decidedly of grapefruit pith, light pine, sawdust and musty lemongrass.
Though plump to the taste, the mouth sensations promote a drying effect very early on. Its dense creaminess is hurriedly airy, powdery and dry despite being also creamy. As the malts continue to dry, the resinous texture of pine and tannin prod at the back of the tongue with alcohol warmth, bitterness and with echoes of musty dried fruit.
Where many American microbreweries still hold citrus-focused hops and caramel malt in high regard, Amager is employing the newer tropical-type hops and a drier honey malt backdrop for even smoother taste, understated complexity and sheer drinkability. Won't be long before this IPA becomes the envy of brewers!
★
1,988 characters

4.15
/5
rDev
+7.5%
look: 4.5 | smell: 3.75 | taste: 4.25 | feel: 4.25 | overall: 4.25
A: Pour is hazy golden with a tall, foamy, thick, off-white head. Slow dissipation leaves rich lacings.
S: Very fruity, tropical fruits. American hops, mostly floral; pineapple, orange and pineapple dominates. Caramell malt, bready and sweet, but not as strong as the hops.
T: Bitter hops are strong. A lots of pine and citric fruits. Bready caramell malt, semi-sweet. Floral American frutis. A bit flowery.
M: Long bitter lovely aftertaste. Body is medium to full while carbonation is low. Very smooth.
O: A nice AIPA where the balance between bitter and floral hops.
★
582 characters
The Sinner Series - Envy from Amager Bryghus
85
out of
100
based on
10
ratings.