Dismiss Notice
Dismiss Notice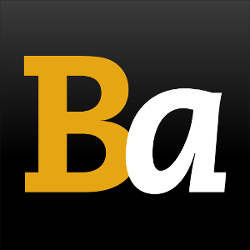 Join Our Email List →
And we'll send you the latest updates and offers from BeerAdvocate, because knowing is half the battle.
Dismiss Notice
Lahaina Town Brown
- Maui Brewing Co.
| | |
| --- | --- |
| Educational use only; do not reuse. | |
Reviews: 14 | Hads: 88

2.89
/5
rDev
-20.4%
look: 3.5 | smell: 3.75 | taste: 2.5 | feel: 2.75 | overall: 2.5
Taste is of toasted malt, nut, and cocoa. The main body is underwhelming compared to others I have had in the style, even though it hits the major flavor components. The aftertaste I find to be slightly medicinal and is unpleasant. Generally I like this brewery's beers, but this one was a miss for me.
★
304 characters
4
/5
rDev
+10.2%
look: 4 | smell: 4 | taste: 4 | feel: 4 | overall: 4
Appearance: Pours a fudge brown color capped by a rather modest head; a few streaks of lacing linger
Smell: Chocolate, brown bread and walnut
Taste: Chocolate, up front, with brown bread and walnut tones building into the middle; the sweetness builds a notch, after the swallow, and the chocolate returns to dominate the finish
Mouthfeel: Medium body with moderate carbonation
Overall: Not normally a style I would seek out, this is a pretty nice brown ale; low on the hops but big on the chocolate and nut tones
★
521 characters

3.96
/5
rDev
+9.1%
Pours opaque very dark brown with cola edges. The 1/2 inch khaki head fades to a ring and thin cap on top and leaves spots of lace.
The smell is of chocolate, coffee and hazelnut.
The taste follows the smell with coffee, chocolate, hazelnut and a faint hop finish.
The texture is medium bodied with high carbonation.
A solid American brown ale with chocolate, coffee and hazelnut flavor.
★
396 characters

2.94
/5
rDev
-19%
look: 3.5 | smell: 3.25 | taste: 2.75 | feel: 3.5 | overall: 2.5
Quite spritzy with a club soda flavor. Brown color with plenty of foam. Not much in the way of aromatics, though there are walnuts in the nose as you sip. Maybe it's my imagination, but there is a whiff of coconut as well.
Alright, it is slightly nutty as advertised. The first sip is pretty wretched, but for some reason it gets better. There is some sweetness and plenty of roasted grain. Very fizzy stuff. Overall, it's quite flat flavored. Dry and bitter dishwater aftertaste.
A mouthful of brown carbonation that wears out its welcome quickly. From the 12 oz can purchased at Special Brews in Lynnwood, Washington.
★
621 characters

4.04
/5
rDev
+11.3%
look: 4 | smell: 3.75 | taste: 4.25 | feel: 4 | overall: 4
A- pours a ruby-brown color with some light creeping through, small foamy light-tan head retains long after the pour
S- chocolaty roasted malt base with a lot of nutty aromas, some bready sweetness with a hint of caramel and honey
T- roasted chocolate malt gives a bitter-sweet kick of cocoa and milk-chocolate, nutty flavors of pecan & hazelnut, honey, leads to a slightly sweet finish with more chocolate on the linger
M- light, slightly watery mouthfeel with moderate carbonation leads to a smooth and creamy mouthfeel that actually gets more chewy as it finishes, high drinkability
O- American browns are typically boring and all taste the same, but this one was different. Big nutty aroma and flavor compliments the chocolate malt. I'd like to try this on tap next time I make it to Maui.
★
798 characters

3.68
/5
rDev
+1.4%
look: 4 | smell: 3.5 | taste: 4 | feel: 3 | overall: 3.5
Every visit to Max's Taphouse in Balto seems to net at least one new CAN and usually a Maui B.C. CAN to further The CANQuest (TM)! It does not take much to CANvince me to make to road trip as a result.
From the CAN: "Certified Made on Maui"; "Handcrafted Ales & Lagers Brewed with Aloha"; "Lahainatown Brown is an Ameri[CAN] Brown Ale."; "Malty, slightly sweet, with a toasted nutty character and subtle chocolate notes. A blend of Munich, Dark Crystal, and Chocolate Malts result in a refreshingly smooth and satisfying craft beer experience."; "The flavors truly shine when allowed to warm slightly."; "Normally found only on Maui, this limited release offers complexity and full-flavored enjoyment yet remains sessionable."; "Aloha, [undersigned] Garrett"; "Maui's Truly Local Beer!"
A loud Crack! inspired an inverted Glug and quickly, we were off and running! The pseudo-cascade action was marvy, producing three fingers of dense, fizzy light-tan head with moderate retention. Color was a deep, dark-brown (SRM = > 27, < 34) with ruby/garnet highlights and NE-quality clarity. Nose was intensely sweet, more towards milk chocolate than dark chocolate. Mouthfeel was slightly thin and the flavor was oddly fruity. I was put in mind of chocolate-covered strawberries! Decent lacing began to form as I drank. Finish was likewise quite sweet and I really felt like I was drinking a liquified chocolate-covered strawberry. I speak from experience as I blended a lot of them for people at fests while volunteering for Lancaster Brewing Company. Not a bad beer, but not unique for me and probably a once-and-done.
★
1,619 characters

3.71
/5
rDev
+2.2%
look: 4 | smell: 3.5 | taste: 3.75 | feel: 3.75 | overall: 3.75
Yes, another can courtesy of the creator of the canquest, woodychandler. Poured from a 12 oz. can/ Has a very dark brown color with a 1 inch head. Smell is of malts, a bit bready. Taste is malts, nutty, bready, more malts, refreshing and satisfying. Feels medium bodied in the mouth and overall is a solid beer.
★
311 characters

1.9
/5
rDev
-47.7%
look: 3 | smell: 3 | taste: 1 | feel: 2 | overall: 2
12 OZ can poured in a pint glass. It looked good, nice brown hue with a full creamy -looking head that faded fast. Didn't smell bad, I couldn't catch much of an aroma but I have a bad smeller. I must have gotten ahold of a defective can, because it tasted so bad I thought "this must be what diesel fuel would taste if you drank diesel fuel." Perhaps it doesn't travel well. Too bad, I like me a nice brown ale like Abita Turbodog. Better luck next time!
★
454 characters

3.68
/5
rDev
+1.4%
look: 3.5 | smell: 3.5 | taste: 3.75 | feel: 3.75 | overall: 3.75
Poured on tap at Longhi's Wailea into shaker pint.
A: Very dark brown allowing almost zero light to penetrate. Small one finger head.
S: Honey, pecans, biscuits.
T: Sweet malts mixed with a nice nutty flavor. Reminds me a bit of honey roasted pecans.
M: Medium body coating the tongue nicely. Fairly easy drinking ale.
O: A very solid brown ale.
★
352 characters

3.07
/5
rDev
-15.4%
look: 3.75 | smell: 2.25 | taste: 3.25 | feel: 3.5 | overall: 3.25
If CoCoNut PorTeR can taste as good as it does, then going a few shades lighter and removing the coconut must make a very good brown ale. A 12 ounce can reveals the answer. On to the beer:
Like the color of dark brown wood and topped with a semi-creamy head. Good retention of the head and solid lacing adds a boost to the appearance. The aroma has a solid backbone of malt, which brings to mind the nuttiness which I enjoy out of brown ales. It tastes "raw too. There's also a strange ointment which I've smelled before, and I believe it's used to kill weeds. I don't have a weed problem, thank you.
Lahaina is a mild flavored beer with a solid nuttiness and a raw grassy note dominating the overall taste. Not the most optimal flavor around, but I can live with this. On the bright side, the town has a beer named after it, which I can assure that most people on the mainland like myself will Google its location after drinking a can.
Maui's done better before. I'm going to stay a few shades darker and add coconut from now on.
★
1,034 characters
4.07
/5
rDev
+12.1%
look: 4.25 | smell: 4 | taste: 4 | feel: 4 | overall: 4.25
One of their limited releases.
Pours a dark brown with light brown highlights. 2-finger fluffy brown head that dissipates relatively quickly.
Aroma is sweet with roasted malts & chocolate.
Taste has some coffee, chocolate, roasted malts, marshmallow and some nuttiness. Quite nice.
Mouthfeel is medium bodied and cleansing.
Overall, a very nice beer. Glad they decided to can this one for a little while.
★
410 characters

3.72
/5
rDev
+2.5%
look: 3.25 | smell: 3.75 | taste: 3.75 | feel: 3.75 | overall: 3.75
Pours brown with good clarity and ruby highlights, small off white head reaches half a finger. Retention is rather poor as is the lacing.
Nutty and bready with a fine roasted aroma that dominates. Sweetness is slight and balanced. Hops are slighty grassy and herbal but are hidden beneath the malt.
Bready and nutty with a slight crystal malt sweetness, the roasted aroma thankfully does not translate into the flavor much. Hops bring some bright herbal balance with a mild bitterness and doughy aftertaste.
Drinkable beer, good body and alcohol nonexistent. Carbonation is very active and perhaps a bit too prickly for my liking.
A nice offering from Maui, a bright nutty brown ale that would do well for a Hawaiian beach outing. Less complexity and high drinkablility won't do it many favors on the scoreboards but I would reach for this one again.
★
855 characters

3.64
/5
rDev
+0.3%
look: 4 | smell: 3.75 | taste: 3.5 | feel: 3.5 | overall: 3.75
Poured into a Dogfish Head pint glass. Pours a very dark brown, appearing opaque in the glass with a massive light tan head with good retention and lots of lacing. Nice aroma of toasted malt, nuts and hints of chocolate. Flavor is quite light toasted malt, mild cocoa and nuts, thin semi sweet finish with a hint of hops. Light to medium bodied. A major difference between the aroma of flavor in this one. The taste is very subdued from start to finish. It has all the pleasant brown ale flavors of the aroma, but rather thin. A pleasant, but light tasting brown ale.
★
567 characters

3.99
/5
rDev
+9.9%
look: 3.75 | smell: 4 | taste: 4 | feel: 4 | overall: 4
On tap at Maui Brewing Company in Lahaina, HI.
Pours a clear brown with a foamy khaki head that settles to a film on top of the beer. Foamy swaths of lace form around the glass on the drink down. Smell is of toasted malt, caramel, and nutty aromas. Taste is much the same with caramel and nutty flavors on the finish. There is a mild amount of roasty bitterness on the palate with each sip. This beer has a good level of carbonation with a crisp mouthfeel. Overall, this is a good beer that is tasty and quite easy to drink.
★
526 characters
Lahaina Town Brown from Maui Brewing Co.
83
out of
100
based on
14
ratings.