Dismiss Notice
Dismiss Notice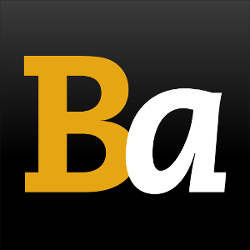 Join Our Email List →
And we'll send you the latest updates and offers from BeerAdvocate, because knowing is half the battle.
Dismiss Notice
North VII
- Fort George Brewery + Public House
| | |
| --- | --- |
| Educational use only; do not reuse. | |
Reviews: 14 | Hads: 55

2.99
/5
rDev
-24.1%
look: 3.5 | smell: 3.25 | taste: 2.75 | feel: 3.5 | overall: 2.75
I got none of the "Belgian" part of the beer. Solid IPA came through, as did the notes of vanilla, oak, honey and bourbon from the barrels, but for my taste the combination doesn't come together.
★
195 characters

3.12
/5
rDev
-20.8%
look: 3 | smell: 3.5 | taste: 3 | feel: 3 | overall: 3
Pour is hazed dark golden amber with a tight white head. Nose has a lot of citrus, some sweet malt up front, oranges in back. Taste is very sweet and a bit boozy. Sweet malt backbone, citrus hops, a bit of vodka and messy grainy alcohol. Body is medium with an assertive carb and a bit of a grainy feel.
★
303 characters
3.65
/5
rDev
-7.4%
look: 3.75 | smell: 3.75 | taste: 3.5 | feel: 3.75 | overall: 3.75
A: Pours a great golden amber color with a very decent white fluffy head.
S: Smells great with a wonderful citrus character, with a little bit of malty bread light body.
T: Taste is ok. The malty smell comes through, but it is not so much prevalent as is the alcohol. The hops do not really present themselves in any meaningful way.
M: The malts and the carbonation combine for a nice smooth and creamy mouthfeel.
O: Was expecting a lot more considering the price and the rarity of this. I'm normally quite impressed with Fort George. Looking forward to trying something else by them, but won't do this again.
★
611 characters
3.69
/5
rDev
-6.3%
look: 4 | smell: 3.75 | taste: 3.5 | feel: 4 | overall: 3.75
22oz into a tulip. Pours a clear copper color w/ a frothy white head, good lacing.
Aroma is citrusy and hoppy with an un underlying fruity quality from the Belgian yeast.
Taste leads off with a big punch of alcohol. Hm. OK. Pale malt; a gentle, decidely non-bitter touch of floral, citrusy hops; and booze. More citrus. Some bourbon-soaked oak.
Mouthfeel is soft, nicely carbonated. Has a nice crisp, bitter finish.
Overall, a different take on the Belgian IPA. I'm not sure if the balance is right, it seems a little muddled. Not sure if the bourbon barrels, hops, and Belgian yeast work all that well together.
★
617 characters

3.83
/5
rDev
-2.8%
look: 4 | smell: 4 | taste: 3.75 | feel: 3.75 | overall: 3.75
22oz bottle poured into a large mug. Lots of sediment, left in the bottom of the bottle. If there's a date, I can't find it.
Pours cloudy coppery golden. Huge fluffy head. Smell is bourbon and flowers and a little smoke.
Taste is somewhere between confused and complex. Bourbon and smoke, huge malty sweetness, lots of floral hops, lemon rind bitterness. Not much Belgian funkiness that I would expect. I'm going to call it mostly good.
Mouthfeel is slightly sticky and slightly gritty. Overall, it's a pretty good beer.
★
524 characters

3.87
/5
rDev
-1.8%
look: 3.75 | smell: 4.25 | taste: 3.75 | feel: 3.75 | overall: 3.75
Appearance is cloudy dull gold with a small off-white head leaving scattered lace.
Smell is sweet, caramel candy, coconut and vanilla, really coming together like creme brulee in fact. Some fruitiness, not clear if this is the esters or the hops. Seems mostly barrel notes, but with the sweet fruit. Nice.
Taste is phenolic, bourbon, vanilla, herbal, earthy, forest floor. Alcoholic character, but clean and cool. The barrel character dominates here, but it's good, plays well with the earthy hops on the strong blonde base. The hops most come through with the resinous finish.
Mouthfeel is dry, oily, medium bodied.
Drinkability is pretty solid. I like a solid BSPA, and bourbon as well, and this marries the two well. The hops provide a little extra texture, but are not at the forefront. Solid effort, but not what I expected, e.g. a more West coast hop-forward blonde...but it makes sense that the aging in a wet barrel would temper that over time.
★
960 characters

3.88
/5
rDev
-1.5%
look: 4 | smell: 4 | taste: 3.75 | feel: 3.75 | overall: 4
Poured into a Gulden Draak tulip. Pours a slightly hazy golden amber with a two finger white head with good retention and light lacing. Aroma of orange, tangerine, citrus hops, oak, light pine resin. Flavor is citrusy, orange and grapefruit, tropical fruit, sharp pine resin. A light oak flavor develops mid taste, finishing with hop and herbal bitterness, pungent like absinthe. Medium bodied with some creaminess. An interesting take on a Belgian IPA; lots going on here, but not really well integrated. The bourbon barrels seem to be lost behind the citrus and strong resiny flavors. Interesting and well made as I'd expect from Fort George but not sure if I would pick this up again. ABV is well covered by the resiny citrus flavors.
★
737 characters

4
/5
rDev
+1.5%
On tap at the recent de Garde release event.
I'm generally not a big fan of barrel aged IPA's, but this wasn't too bad. The barrel aging muted the bitterness, but there was still plenty of tropical fruit, spice and bourbon. Overall, a pretty tasty beer that was fun to try at the release event.
★
297 characters

4.02
/5
rDev
+2%
look: 4.25 | smell: 4 | taste: 4 | feel: 4 | overall: 4
Poured from 22oz bomber into a pint glass.
Appearance: medium orange hue with a very light haze and a moderate effervescence. Head is a thick finger of rocky tan foam with a good lace and nice retention. Quite excellent.
Smell: citrusy hops with a nice funk and a little dankness. Malt is sweet and also, possibly, a little funky. Under the citrus is an earthy, almost oniony sensibility. I quite like it.
Taste: funky, earthy, oniony, citrusy hops atop a sweetish, but characterful, malt. There might also be a hint of pineapple in there. This beer will definitely not be for everybody, but it is for me!
Mouthfeel: medium to medium-rich body with a good carbonation and a good creaminess for the style. Great.
Overall: weird and a bit on the onion-and-potato-soup side of the spectrum. Is that even a thing? Whatever, it's a good beer.
★
842 characters

4.1
/5
rDev
+4.1%
look: 4 | smell: 4.5 | taste: 4 | feel: 3.75 | overall: 4
Bomber to Sierra Nevada IPA glass.
A: cloudy golden amber. Thick, cream colored 2 finger head. Great retention and heavy lacing.
S: very fruit forward. Orange, mango, maybe some peach. A little bit of pine.
T: citrus comes through immediately, followed by some bitter hops. Finish is smooth oak, especially as it warms. Very well balanced beer. Not one taste overpowers the others.
M: medium body, creamy, lighter carbonation.
O: outstanding. This is a sleeper beer for sure. Fort George makes great beers, and more people should check them out.
★
550 characters

4.11
/5
rDev
+4.3%
look: 4.5 | smell: 4 | taste: 4 | feel: 4.25 | overall: 4.25
Pours a beautiful hazy orange amber with a massive pillowy white head that sticks around leaving its mark on the glass.
The nose starts off sweet and floral. Some... fermented fruit wends through, finally a faint touch of evergreen forest.
Tongue is a strange amalgamation of sweet belgian fruity character, bitter hops, primarily in the floral/fruity mold (with a hint of that evergreen from the nose), and an almost but not quite thinking of leaning towards sour note. There's even a decent little sweet undercurrent to balance it out and bring it all together. A really unique and enjoyable brew.
I don't know what I was expecting with this, but it certainly wasn't what it is. That's not a condemnation by any means, just that this is a very unique brew. The barrel character is not immediately apparent, but it sneaks in at the end. With the belgian notes and a strong hop profile (fruits, citrus, pine, floral... the gamut!)... it's unique but smoothe and imminently drinkable.
★
986 characters

4.15
/5
rDev
+5.3%
look: 4 | smell: 4 | taste: 4.25 | feel: 4 | overall: 4.25
Definitely has that fort george ipa character to it. smells and tastes like other ipa's from them, only with some oak and light bourbon flavor. barrel aging lessens the bitterness but allows nice hops to show through. good beer, i feel like its underrated.
★
256 characters

4.31
/5
rDev
+9.4%
look: 5 | smell: 4.5 | taste: 4.25 | feel: 3.75 | overall: 4.25
One of the best looking beers I've ever seen. Thick & long lasting head, heavy lacing on the glass, hazy golden color. Heavy hop aroma, floral & grapefruit along with some spicy notes from the yeast. Flavor of the hops (intense grapefruit) is very dominant, not getting as much from the yeast which mostly seems to add a sort of "zing" to the tongue. Very thick, very fruity & hoppy, very good.
★
394 characters
4.65
/5
rDev
+18%
look: 4.25 | smell: 4.75 | taste: 4.75 | feel: 4.5 | overall: 4.5
A: Poured a cloudy orange color with good carbonation leaving a nice full and frothy white cap. The head retention was very good which left some decent lacing on the glass
S: Immediate fruitbowl here. Big notes of grapefruit, mango, tangerines and a light pine needle underneath. The nose opens up after it warms lending a good whiff of vanilla and bourbon. A very light yeastiness, Earthiness in the mix as well
T: Wow. Immediate citrus here, follows the nose nicely....mangos, oranges, light pine with some pineapple perhaps. A light Earthiness underneath with a light spice. At first the barrel is sordove mute but as it warms the barrel comes alive in this beer. A nice pronounced hop bitterness, warming bourbon and vanilla on the finish. The alcohol heat is just right.
M: Medium bodied, well carbonaed, a little sweet, some zinging hop bite, some heat but it was pretty clean and enjoyable overall.
O: Outstanding. I am usually NOT a fan of BA IPA's but this beer changed my viewpoint. The beer was well crafted and the bourbon barrel inflence was perfect! Not to much, not to little and was noticed on the end versus dominating the beer. Fort george has proven yet again why they are one of my favorite PNW breweries. Must try.
★
1,240 characters
North VII from Fort George Brewery + Public House
86
out of
100
based on
14
ratings.