Dismiss Notice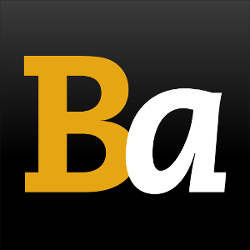 Site Performance Updates: We're aware of the nightly site outage, and working on resolving the issue.
1811 Pre-Prohibition Lager
| Fort George Brewery + Public House
BA SCORE
83
good
38
Reviews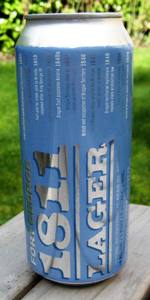 BEER INFO
Brewed by:
Fort George Brewery + Public House
Oregon
,
United States
|
website
Style:
American Adjunct Lager
Alcohol by volume (ABV):
5.10%
Availability:
Year-round
Notes / Commercial Description:
Ingredients (label):
"2 row malted barley, cracked maize, domestic Saaz, Centennial hops, and Astoria slow-sand filtered water. No filters, finings or clarifiers."
Added by chumba526 on 02-06-2011
Reviews: 38 | Ratings: 97

3.82
/5
rDev
+3.8%
look: 3 | smell: 3.5 | taste: 4 | feel: 4 | overall: 4
Pours a clear straw yellow - not inspiring, but at least the thick, fluffy white head is fairly persistent and leaves a little lacing. Aroma is malty, crisp and just a little fruity. Flavor is malty with a slightly sweet fruity underpinning and a little sharp and bitter tinniness; however, the flavor is mostly pleasant so I was able to get used to the less than pleasing component. Texture is thick, smooth and fairly fizzy. Finish is less bitter and more fruity. Maybe not the best I've had, but still worthy.
★
512 characters

3.82
/5
rDev
+3.8%
look: 5 | smell: 3 | taste: 4 | feel: 4 | overall: 4
Well I went all out drank it straight from the can.
This beer although being called a lager has more of a pale ale or hoppy wheat beer taste to me.
Very good alternative to macro lagers on a hot day of playing ball or doing so yard work.
Drinkable, not to hoppy, just right IMO
★
280 characters

3.65
/5
rDev
-0.8%
look: 4 | smell: 4 | taste: 3.5 | feel: 3.5 | overall: 3.5
A: Pours a slightly cloudy yellow color. Nice sized head with good lacing down the glass
S: Slight corn scent, lager yeast and slight grassiness
T: Slight corn flavor with a nice grassy/earthy hop bite at the end. Suprised with how hoppy this beer is.
M: Light bodied beer, carbonation is good
O: Nice sessionable lighter bodied beer, pretty decent beer.
★
354 characters

4
/5
rDev
+8.7%
look: 4 | smell: 4 | taste: 4 | feel: 4 | overall: 4
Pour - golden straw color, very pale when held to the light. Lots of little bubble making their way to the surface and forming a very nice, foamy, white head that sticks quite well to the inside of the glass.
Aroma - some citrus, a bit cereal and grainy sweetness as well as some hints of honey and biscuit mix.
Taste - the tangy zip of citrus hits the tongue first and is followed by an earthy hop flavor that is slightly astringent and mineral-like. Dry and crisp and definitely refreshing. This a very solid lager with some great malt flavors and spicy Saaz hop notes. The addition of those Centennials also plays a nice background role in the more pronounced citrus flavors in this beer. The more I drink this the more I like it. I'm left lapping my tongue a bit and trying to make it more tastes to describe. As this warms a bit the sweetness begins to come out more which makes me want to drink a little faster as I'm enjoying this nice and cold.
Overall - if you're looking for a quality lager than this is it. One full pint of well-brewed American lager in each and every can. Fort George did a great job with this brew and that can sure can teach you a lot about the history of Astoria!
Would I buy more of it? - sure thing. Great beer, another canned winner from Fort George. Very well done!
★
1,310 characters
3.95
/5
rDev
+7.3%
look: 4 | smell: 4 | taste: 4 | feel: 3.5 | overall: 4
16oz can poured into a pint glass
A: Pours golden in color, a little bit darker then your typical lager. Pretty cloudy at pour. Came with a huge head at pour, 3 to 4 fingers worth that lasted for quite some time.
S: Bread and grainy malts followed by...whats that? HOPS! Wasn't expecting the hops to be coming through like they do, but it is a pleasant surprise to say the least. Hops had a citrus twist to them.
T: Again, I was very surpised by the hop character in this lager. The taste, following the nose, has a nice bready malt backbone combined with a pleasant hop character. This is almost hoppy enough to be a APA. The taste also had hints of honey and lemon grass.
M: Medium bodied- a little heavy I would say for a lager, but again, this isn't your typical lager either, so its fine by me! Carbonation is good all the way to the last drop.
O: I thought BMC and crew had destoryed the lager for me, but this brings hope to my lager explorations. The hops was a very big surpise. Another fine beer showing the true skill the brewers have at Fort George Brewery.
★
1,078 characters

3.38
/5
rDev
-8.2%
look: 4 | smell: 3.5 | taste: 3.5 | feel: 3 | overall: 3
Poured from a can at SAVOR 2011 and served in a SAVOR goblet.
THe pour brings forward a sparkling yellow brew with an average fizzy white head. Fair retention and an average amount of lacing. The nose brings some light grainy malt. The malt is accompanied by a light floral-hop character. The flavor balances between the two. There's a light grainy taste at the beginning followed by a slight amount of chewy bread. The floral hops finish things off and lead to a bitter and dry finish, that's unfortunately also a bit astringent. Light body with fizzy carbonation. Pretty decent stuff, especially considering the style.
★
622 characters

3.53
/5
rDev
-4.1%
look: 4 | smell: 3.5 | taste: 3.5 | feel: 3.5 | overall: 3.5
Thanks to the legendary woodychandler for providing this beer. Poured from a 16 oz. can. Has a cloudy golden color with a 1 inch head. Smell is of hops, some corn. Taste is very hoppy for a lager, some grains are present, as is bitterness at the finish. Feels medium bodied in the mouth and overall I was surprised to get this taste from an AAL, but I'll take it.
★
363 characters

4.11
/5
rDev
+11.7%
look: 5 | smell: 4 | taste: 4 | feel: 4.5 | overall: 4
poured into a pils glass
appearance - yellow/gold, unique lacing that spots the glass, generous frothy head
smell - biscuity malts, floral hops
taste - grass, biscuit, hops
mouthfeel - light body, well carbonated
overall - flavorful, great session beer
★
257 characters

3.97
/5
rDev
+7.9%
look: 3.5 | smell: 4 | taste: 4 | feel: 4 | overall: 4
16 oz can from "Lifesource" ,Salem. $1.99 Bright hazy sunlight yellow beer with a small white head. Fine hay/biscuit aromas..touch nutty maybe. Taste is semi sweet malts, well balanced citus zest hops and a ale fruitiness. OK on the palate..quite thick for style. Overall a very tasty drinkable beer. I have one quibble with the "style" this is under. To me the brewers description makes this a "Steam Beer".
★
408 characters
3.85
/5
rDev
+4.6%
look: 3.5 | smell: 3.5 | taste: 4 | feel: 4 | overall: 4
Fort George Brewery--1811 Pre-Prohibition Lager--2011 16 oz. MicroCan. 5.10% ABV. 25 IBU's? (4.0 / 5.0) Slightly hazy thin yellow gold color. Very thin white no lace head. Delicate nice floral hop front. Crisp refreshing tasty smooth malt body with light creamy buttery mild pale fruit notes. Mild hop clean smooth lager end. Fresh & tasty, but not over carbonated or too zesty. Nice. Sampled 4/12/2011. Purchased for $1.99 at The Loft, Bridgewater Bistro, Astoria, Oregon on 4/12/2011.
★
486 characters

4.42
/5
rDev
+20.1%
look: 3 | smell: 3.5 | taste: 5 | feel: 4 | overall: 5
Many thanks to msbulldog25 to sending this along in support of The CANQuest (TM)!
From the CAN: "Official Bicentennial Beer of Astoria"; "Two centuries ago, on the site of what is now the Fort George Brewery block, fur magnate John Jacob Astor's expedition boldly built a trading post they called Astoria - the first settlement west of the Rocky Mountains. Today, we're proud to craft the Official Bicentennial Beer of Astoria."; "Many West Coast brewers in the 19th century had no ice, so they improvised an effervescent beer by brewing lager yeasts at higher-than-normal temperatures. Described as a 'refreshing drink, much consumed by the laboring classes,' it's the inspiration for 1811 lager."; "More flavorful than most modern lagers, and fermented at warmer temperatures, 1811 is lovingly concocted from 2 row malted barley and cracked maize: corn was a popular beer ingredient in pre-Prohibition days. 1811's hop character gives it a distinctive Northwest style worthy of Astoria's 200-year history."; and "Lewis and Clark spend first winter at Fort Clatsop - 1805, John Jacob Astor's Pacific Fur Company founds Astoria and its Fort - 1811, Fort and fur trade sold to British, renamed after King George III - 1813, Fort is returned to US posession -1818, Oregon Trail populates Astoria - 1840s, Oregon Territory votes to prohibit alcoholic beverages - 1844, British end occupation of Oregon Territory - 1846, First US post office west of the Rockies starts service in Astoria - 1847, Oregon territorial legislature repeals state prohibition law - 1849, Town of Astoria officially incorporated in State of Oregon - 1856, Astoria Brewery opens for business - 1872, Columbia Brewery opens - 1875, St. Louis Brewery opens - 1870s, J. T. Borchers manufactures bottled beer, opens Caviar Saloon - 1881, Hanson Brewery & Henry P. Soda Works open - 1883, Downtown Astoria devastated by fire - 1883, John Kopp starts North Pacific Brewering company near 34th & Grand - 1884, Gambrinus Beer opens - 1893, Kopp builds new brewery (now Uppertown Fire Fighters Museum) - 1896, Crown Bottling Works in operation - 1896, Cannery business booms - 1910s, Clatsop remains Oregon's last 'wet' county by narrow vote - 1914, Alcohol prohibited statewide - 1916, Prohibition starts throughout USA - 1919, Another fire destroys downtown Astoria - 1922, Astoria column built to commemorate town's history - 1926, Astoria-Megler Bridge opens, completing Highway 101 along entire Pacific coast - 1966, First annual performance of the musical 'Shanghaied in Astoria' - 1982, 'The Goonies' filmed in Astoria - 1984, First Fisher Poets Gathering - 1996, Pacific Rim Brewing Company fouded in Wet Dog Cafe - 1997, Fort George Brewery & Public House is founded - 2007, Astoria Bicentennial - 2011".
The Crack & Glug produced a thick two-finger cap of eggshell-white head with good retention. Color was a cloudy orangish-yellow, like fresh-squeezed grapefruit juice. Nose had an interesting mustiness to accompany the bitter hoppiness that was prevalent. Mouthfeel was medium-to-full with an unexpected pine hoppiness on the tongue. Wow! If only all AALs were so hoppy, I would be a very happy CANQuester ... Finish was more like an AmeriCAN Pale Ale than a lager of any stripe. You CAN absolutely believe that I would not hesitate to put some of this in my cooler!
★
3,343 characters
4.23
/5
rDev
+14.9%
look: 4 | smell: 3.5 | taste: 4.5 | feel: 4.5 | overall: 4.5
Freshly released 16 oz. cans began hitting local shelves in mid-March 2011 - just in time to celebrate the bicentennial of Oregon's (and the West's) first established trading outpost, what has now become the town of Astoria. Poured to a pint glass.
In fact, the label notes 'This beer has been approved by the Astoria Bicentennial Committee' and as such is the 'Official' beer of the year-long celebration. The periwinkle blue and silver can is ringed by a timeline of notable dates in local history, everything from tragedies (fires, Prohibition, etc) and triumphs (brewery and cannery foundings) to the most important date of all (that being 1984, the year 'The Goonies' was filmed... no, really, it's a big deal!). All in all, I spent a good 10 minutes studying this textbook of a can. Cool.
A: Pours golden, but deeper and richer than most lagers - thanks to the 'Pre-Prohibition' roughness. No fining agents means, that a very light haze hangs suspended around a relatively scarce amount of wriggling bubbles. OK, look I guess, certainly nothing like your standard 'crystal clear' adjunct lager. Head is pretty awe-inspiring, a 2-finger+ pile of tight cream, driven-snow white and sticking in goopy webs. Lasting retention, dwindles over several minutes.
S: The can sat a while out of the fridge before opening, then the pint glass sat a few more while I pored over the label copy... therefore I expected the aroma to really open up and shine. Well it sorta did: Germanic hop aromas of spice and domestic ones of lemony citrus
T: Stunning flavor, don't expect boring 'macro' lager here. Saaz and Centennials sparkle with freshness, offering big-time spice and vibrant grassy herbalness, with softened honey, biscuit and flower notes in the finish. Dry, crackery malt, saltines then a dusting of lemon-pepper. Think Bohemian pilsner in feel; APA in flavor. Excellent depth.
M: Crisp yet smooth all at once, would be even more refreshing if only for a lighter body! Yes, I said I actually WANT a lighter body to make an adjunct lager more refreshing. Carbonation is a little subdued, but the bright, and somewhat oily, and a maltiness that offers some lip-smacking chewiness more than compensate. My mouth won't stop watering!
O: Having just appeared on shelves, this is about as fresh as it'll get, and is such flavor-filled and quite drinkable. Really, it's a pretty stunning example of what lagers of the style can be (and may have once frequently been). Big hops and a slight off-balance make this a little less drinkable for me (key word: little), but that reflects my palate rather than whatever consensus will be reached by the general public. Otherwise, completely enjoyable, start to finish. A touch over 5% abv, makes it 'sessionable', too.
A winner by Fort George, a fitting tribute to their historic hometown and a beer I hope will be accepted and will continue for years beyond the bicentennial.
★
2,918 characters

3.71
/5
rDev
+0.8%
look: 4 | smell: 3 | taste: 4 | feel: 3.5 | overall: 4
It appears light gold with a foamy white head.
It smells a bit spicy, there is a bit of a dry grainy and corn like smell and a mild citrus smell.
It tastes a bit spicy but not in a hot sort of way. There is a bit of a grainy corn like flavor. I get a bit of a mild floral and citrus hoppy like flavor. Overall a really flavorful light lager that almost tastes like a Czech pilsner.
There is a somewhat high level of carbonation and a bit of a fizzy mouthfeel.
This is a light and easy to drink ale.
Overall a nicely done flavorful old school lager. Worth trying if you see it and feel like a pretty good lager.
★
626 characters
1811 Pre-Prohibition Lager from Fort George Brewery + Public House
83
out of
100
based on
38
ratings.