Dismiss Notice
Dismiss Notice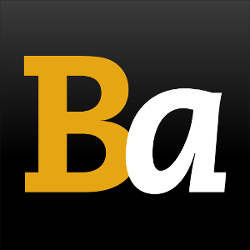 Join Our Email List →
And we'll send you the latest updates and offers from BeerAdvocate, because knowing is half the battle.
Dismiss Notice
Hanoi Beer Premium
- Hanoi Beer Company
| | |
| --- | --- |
| Educational use only; do not reuse. | |
Reviews: 9 | Hads: 24

2.5
/5
rDev
-10.1%
look: 2.5 | smell: 2.5 | taste: 2.5 | feel: 2.5 | overall: 2.5
Poured from a 33cL bottle into a glass in Hanoi.
2.5/2.5/2.5/2.5/2.5
Absolutely clear gold. No head. The smell is indistinct and vaguely, pungently sweet, like a fermenting rotting fruit. The taste is inoffensive, but too grainy-sweet. A bit sickly. Washy and under carbonated, it coats the mouth and slides right down. Overall, not good but not horrible. Will probably avoid in the future. Paired with banh mi.
★
412 characters
3.12
/5
rDev
+12.2%
look: 2.5 | smell: 3 | taste: 3 | feel: 3.5 | overall: 3.5
Pale and slightly still looking clear, light golden colour with a thin foamy white head that is more of a soapy lacing after starting as a pinky sized, bubbly head.
Some grain, a mainly grassy hops smell and some touches of metallic along with light citrus notes somewhere around the middle. It is quite a sweet smelling lager and has a touch of bread like malts in there too.
Sweet with some grain and a citrus tang coming through. There is a strong grassy hops flavour with some lighter malts and some bread like malts; it's decent for a lager anyway.
Light and well carbonated despite the appearance of a still beer, the drink is quite refreshing with a nice crisp and clean finish. Another excellent thirst quencher.
I remember really enjoying it in Vietnam but due to the change in climate I didn't think I would still enjoy it on a Friday night back in the UK in the middle of February but I was mistaken. This one is a basic but very well made and balanced lager that I could happily drink a couple of over the course of an evening.
★
1,043 characters

3.23
/5
rDev
+16.2%
look: 3.5 | smell: 3.5 | taste: 3 | feel: 3.25 | overall: 3.25
I got this beer from my to be son in law a few weeks ago. He was in Nam and brought two bottles home with him. My first Nam beer!
Poured in my struise glass the beer looks like a real premium pils, some carbonation and almost no lacing. Got a nice head when poured.
Smell is a bit grassy with hints of the malt. Taste is ok, not one of the best i have ever had in this style but it was very drinkable. A bit sweet but nice!
★
426 characters

1.66
/5
rDev
-40.3%
look: 2.25 | smell: 1.75 | taste: 1.75 | feel: 2 | overall: 1
330ml bottle served in a Weizen glass.
A: Pours a pale yellow clear color forming a big white, bubbled and aired head. Minimal retention and only very few lacings left
S: Sweet grains upfront. Adjunct malts, mainly. The arome hops used reminded me... Piss! Really! I'm not kidding. Lager bready yeasts
T: As bad as the smell. Adjunct malts. Notes of plastic (?!), corn, "pissy" and citrus hops. Bready Lager yeasts
M: Very light body. Medium carbonation. Horrible artificial aftertaste
O: No drinkability. As far as I can remember, I've never gave 1 to drinkability: Congratulations!
★
588 characters
2.69
/5
rDev
-3.2%
look: 2.5 | smell: 3.5 | taste: 2.5 | feel: 2 | overall: 2.5
Got it from an Asian shop in Lausanne, Switzerland. It looks like an improved or export version of Bia Hanoi - this one has "Premium beer" on the label, as well as higher ABV. I could not find the exact information - online translation from the official site of the brewery did not make much sense.
It pours light golden, very foamy head which disappears quickly, lacing is minimal.
Aroma is strong, mostly sweet malty, but herbal hops can also be felt. Taste is quite different - no maltiness, but a mix of sour/sweet bitterness, it feels extremely thin. Aftertaste is not good, although it is pleasantly bitter, there is an overwhelming dryness involved. Not refreshing at all.
No idea what to think - the only good thing about this beer is aroma - the rest of this "premium" beer is below average.
★
802 characters

3.25
/5
rDev
+16.9%
look: 3.5 | smell: 3.5 | taste: 3 | feel: 3 | overall: 3.5
Part of a packet called The World Of Asian Beers, or something like that, it's been a long time.
Heavy brown bottle of 330 ml, front and neck labels in english, back labels in vietnamese I guess, with another sticker above it, by the importer, with tiny letters, mentioning the ingredients, which are water, hops, malts, rice, yeast, an antioxidant and an stabilize agent. Best before February 2013. Poured into a lager glass.
Colour is a golden yellow one, with a big, thick, white head. Very good retention, leaves some lacing behind. Great activity in the glass.
Aroma is surprisingly pleasant, I was expecting just some malts, but there are much more. There is a faint rice smell but is very fruity too. There is some banana aroma, I don't exaggerate when I say that this smells like a witbier.
Taste is sweet, with the rice very obvious now. Nevertheless, pleasantly drinkable and I imagine even more on a hot day. Slight bitter on the finish.
Thin on the body with average carbonation.
Overall, quite typical example of an adjunct lager, but aroma and appearance give it some extra points.
★
1,096 characters
3.1
/5
rDev
+11.5%
look: 3.5 | smell: 3.5 | taste: 3 | feel: 2.5 | overall: 3
A: very pale, nice foamy head, a lot of carbonation
S: some malts, bready, light citrus aroma
T: very flat taste, kind of sweet, a bit malty, touch of citrus at the end
M: very thin, could use some more carbonation
O: very average, a bit bland but nothing bad
★
264 characters
2.65
/5
rDev
-4.7%
look: 3 | smell: 2.25 | taste: 2.75 | feel: 2.75 | overall: 2.75
Pale, golden and a big white head. Big bubbles of carbonation.
Wierd smell. Metallic grain. Really wierd. The metallic sensation is not unlike a certain not in the scent of apricot, but not in a good way. The wierd metallic (hops?) note overpowers the cardboard underneath.
Tastes bland, slightly grainy, a tiny hint of hops and a bit of a bitter (but flavourless) finish.
Wet cardboard as well.
Watery and medium carbonation.
Yeah, not a fan.
★
447 characters
3
/5
rDev
+7.9%
look: 3 | smell: 3 | taste: 3 | feel: 3 | overall: 3
Currently traveling through SE Asia and sampling everything I can find. There's a definitely a style to the lagers of this region- they're specifically designed for the blazing heat and humidity- so reviews reflect my understanding of the style here after having had at least a dozen different ones now
A - all bottles have a freshness date, this one's 29 days old. poured into large tulip-shaped glass. pale gold, 2 inch detergent-soapy head w/ decent retention, visible carbonation that slows a little quicker that others
S - virtually no smell, maybe some pale malt
T - very clean, leans towards some biscuity pale malt sweetness w/ virtually no hops presence.
M/F - crisp, nice carbonation, knocks back fast w/out being gassy
O - this one's straight down the middle for the style, maybe a touch "sweeter" than most. Does not gain any unwanted slick corny sweetness or sour notes as it warms. No reason not to reach for this after a long hot day in the sun, it's definitely refreshing and not meant to be over-analyzed
★
1,027 characters
Hanoi Beer Premium from Hanoi Beer Company
-
out of
100
based on
9
ratings.