Dismiss Notice
Dismiss Notice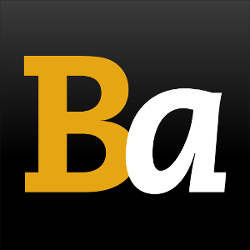 Join Our Email List →
And we'll send you the latest updates and offers from BeerAdvocate, because knowing is half the battle.
Dismiss Notice
Earth Thirst Double IPA
- Eel River Brewing Co.
| | |
| --- | --- |
| Educational use only; do not reuse. | |
Reviews: 37 | Hads: 109
3.41
/5
rDev
-3.4%
look: 4 | smell: 3 | taste: 3.5 | feel: 3 | overall: 3.75
A - Light golden color. Not as dark as I thought it would be, but good amber glow.
S - Nothing that stands out, but certainly decent in hops.
T - Run of the mill IPA taste. Not too bitter, but a bit lacking in flavor.
M - Not exactly a great after taste. Lingers in the mouth for a bit.
O - Pretty decent overall. Not the greatest, but certainly not the worst.
★
364 characters
3.46
/5
rDev
-2%
look: 4 | smell: 3 | taste: 3.5 | feel: 4 | overall: 3.5
Bomber poured into Duvel tulip
Picked this up on whim at Whole Foods yesterday. It's my first experience with an organic brew.
Great color to this beer. A deep amber glow that is slightly see through. The head is almost non existent with just an off white crown that sticks around until the end.
Smell is very floral with hints of hops with a good swirl.
Taste is very piney with a very bitter, hoppy finish. Comes off a little tart. I wish there were more complexities to this beer. Not much to it. Pine and hops.
Extremely high carbonation level. Definitely the most carbonation in any DIPA that I've had. Very light feel to it and it goes down smooth. Highly drinkable.
My overall impression is a little underwhelmed. I'm all for simple beers but I feel this needs a little more added to it. I'm not sure if I'll search this one out again. Possibly a good beer to drink during a cookout. The 8.2% ABV is practically unnoticed.
★
939 characters

3.74
/5
rDev
+5.9%
look: 4.5 | smell: 3 | taste: 4 | feel: 3.5 | overall: 4
A- Vibrant orange-amber with a fluffy off-white head that dissipates to a mossy covering, leaving patchy lacing down the glass.
N- Soft, pleasant vanilla oakiness to the nose. Muted caramel maltiness underneath with a slight metallic twang to it. Really a subtle aroma, but the vanilla is nice.
T- Definitely tastes like an oak-aged beer. Dry and crisp toasted malt backbone with tons of oak and pine providing a strong bitterness. Subtle vanilla accents and a touch of citrus keep the dry bitterness from becoming overwhelming. The hops turn chalky into the long, bone-dry finish of bitter pine and oak. Some dry toasty malt and peppery alcohol in the finish as well.
M- Medium bodied with a slickness from the alcohol. Moderate to high carbonation with a bone-dry finish.
D- Overall, I was pleasantly surprised. Very dry, bitter, and oaky, which is refreshing for a double IPA. I would love to try a dry-hopped version of this, as the aroma was really the weakest aspect of the beer.
★
991 characters

3.1
/5
rDev
-12.2%
look: 3 | smell: 3 | taste: 3 | feel: 4 | overall: 3
A - Pours a deep caramel color with a golden creamy head. Very clear, with some visible carbonation. Very little lacing.
S - Lots of caramel malt. Light whiffs of lemon grass and sweet citrus go along with the very sweet malt aromas. Seems like this will be a very balanced DIPA.
T - Sweet bready malt. Sweet citrus from the hops, but not very strong. The hops are subdued, and not the show piece of the beer, which is what I expect from a DIPA. The aftertaste provides some much needed bitterness. The alcohol dries the tongue and is slightly evident in the aftertaste.
M - The highlight of the beer. Good full body mouthfeel. Moderate carbonation with a nice dry finish.
O - Meh. Eel River continues to "play it safe" and not push the envelope at all. Their beers have the potential to be so much more. The only thing that makes this a "DIPA" is the abv, which is hidden fairly well. So many other good examples of this style out there, I'll pass on having this again.
★
974 characters
3.26
/5
rDev
-7.6%
look: 3 | smell: 2 | taste: 4 | feel: 4 | overall: 3
On tap at Tonys Darts Away in Burbank.
Pours a deep orange-amber with a thin off-white head. Halfway through the head is gone but good glass lacing remains on the tulip glass.
Virtually nothing in the aroma ecxept a slight caramel / malt. Largely disappointing.
I cannot say this is great but there is some grapefruit and pine from the hops and caramel from the malts. Bonus points here for being extremely well balanced from front to back.
The good balance leads to a nice, crisp, bitter mouthfeel from front to back with a good bite at the back.
Will I have this again? Probably. Will I ever seek it out? No. It is quite enjoyable but not at all memorable
★
662 characters
4.58
/5
rDev
+29.7%
look: 4.5 | smell: 4 | taste: 5 | feel: 4.5 | overall: 4.5
I get this for $4.99 on 52nd street and Evanston here in Indianapolis. I love Earth Thirst 2IPA! Smell is soft malt, taste is a total hop bomb. dry, citrusy, herbal. A winner! I can't understand the mediocre reviews for this beer. It's not to be missed, as far as I'm concerned.
★
278 characters

3.06
/5
rDev
-13.3%
look: 3.25 | smell: 2.75 | taste: 3 | feel: 3 | overall: 3.5
figs, raisins, burnt toffee malty taste
not much head disappears fast; no lacing
lingering aftertaste of figs
reddish coppery color
not my style...like the cleaner approach for DIPA; tastes like it might have got cooked on the loading dock. thought it might have gone bad, almost poured it out
★
297 characters
4.23
/5
rDev
+19.8%
look: 4.5 | smell: 4 | taste: 4.25 | feel: 4.5 | overall: 4.25
From a bomber to a tulip cause I get fancy with nice IPAs. Light, clear,gold color with generous white head that doesnt linger to long. Smells like tropical fruit grown in a pine forest. Taste is the same with floral hop notes and a dank, piney finish with slight lingering floral bitterness without any cloying sweetness. Mouthfeel is very smooth with a pop of hop tangy-ness. Overall a well rounded/balanced DIPA, by my standards, that stands up well to others on the market.
The lack of a date on the bottle is a bit irksome and it did taste better fresh released off the tap bu t then again what IPA isnt?
Very solid nonetheless!
★
634 characters
3.17
/5
rDev
-10.2%
look: 3.5 | smell: 4 | taste: 2.75 | feel: 3 | overall: 3
I love double IPAs... especially the ones that have a higher alcohol content, but are able to mask that with an almost whiskey-like smoothness. Unfortunately, the Earth First Double IPA doesn't bring the alcohol content typical of an Double IPA, and falters when compared to top IPAs.
The smell of this beer is amazing... floral, clean, crisp--almost perfect. The taste, though, is exceedingly sharp... almost hard to take. It's typical of what I've found in young breweries, where the focus is on producing a style without concern for producing the best of the style. I wouldn't consider it a Double IPA, and it's really an "ok" IPA--something that I would drink, but not seek out or order.
★
692 characters
2.91
/5
rDev
-17.6%
look: 3 | smell: 2.5 | taste: 3.25 | feel: 2.75 | overall: 2.75
22oz Bottle
A- Appearance is a murky golden copper. Finger head on a 16 oz pour.
S- For a double the smell is not as abundant as expected.
T- Taste is what is expected from a standard IPA. No surprises,
M- A bit thick on entry with a subtle punch, again not as expected with an IPA.
O- Expected a bit more from this beer, probably will not purchase again.
★
359 characters
4.2
/5
rDev
+19%
look: 5 | smell: 5 | taste: 4 | feel: 3 | overall: 4
Bought a 22 oz. bottle from the Earth Origins grocery store yesterday. The fact that this is an organic beer is what caught my eye. I must say that I am a big fan of big beers, especially Double IPA's and IPA's.
While the color, pour, taste, and smoothness of this brew are all above par, the thing that I like most about this beer is I noticed chocolate-like smell that you would get from a stout.
Highly recommended for the IPA lovers out there.
★
449 characters
3.85
/5
rDev
+9.1%
look: 3.5 | smell: 3.5 | taste: 4 | feel: 4 | overall: 4
Jeu de mots.....Pours like the rain falling in an old growth forest with subtle fragrant notes of dumpstered bagel and carhart with a hint of patchouli. At first taste one is reminded of scabies and dirt with an intricate lacing pattern left on the glass reminiscent of Edward Abbey's beard. An interesting beer, one that has been well received by the oi polloi.
★
362 characters
Earth Thirst Double IPA from Eel River Brewing Co.
81
out of
100
based on
37
ratings.