Dismiss Notice
Dismiss Notice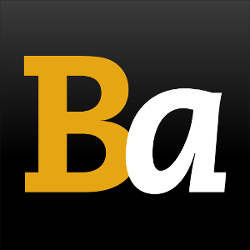 Join Our Email List →
And we'll send you the latest updates and offers from BeerAdvocate, because knowing is half the battle.
Dismiss Notice

Educational use only; do not reuse.

Brewed by:
BrewDog
United Kingdom (Scotland)

Style | ABV
Baltic Porter | 5.20% ABV

Availability: Rotating

Notes & Commercial Description:
Beer added by: mdagnew on 02-04-2011

Weighing in at 5.2% ABV, Alice Porter hides a huge complexity behind her modest strength. Roasty and smooth with fruity, rich coffee character. Alice Porter takes a sudden twist in an unexpected direction; a blend of hops that add a light, balancing citrusy twist and a subtle spiciness. Alice Porter is the first of our 2105 seasonal brews.
Reviews: 64 | Hads: 137

4
/5
rDev
+5.3%
look: 4 | smell: 4 | taste: 4 | feel: 4 | overall: 4
Pours an impressive dark cherry hue with nice carbonation that leaves behind a two finger tanned laced head that stays and leaves heaps of lacing here and there,the smell is nice but nothing out of the ordinary with hints of dark bittersweet chocolate,sherry,roasty coffee and cherries,the mouthfeel is light-medium bodied and leaning more towards medium with the same dominant smells coming through on taste with tastes of chocolate coated cherries,cocconut,burnt brown sugar,dark plums and finished with a bittersweet hit of dark turkish coffee and overall a very easy drinking sessionable Baltic Porter that doesnt have too many twists and turns but enough to remind you Brewdog brewed this cheers.
★
701 characters

4.27
/5
rDev
+12.4%
look: 4 | smell: 4.5 | taste: 4 | feel: 4.5 | overall: 4.5
A raisiny garnet-brown with creamy lumpy tan head that trails. Brown sugar, soil, cinnamon oil, smoke (cured meat?) and port barrel on a complex nose. Lingonberry and maybe plum, burnt toast and sticky toffee up front followed by kola spice and a touch of ash to end. Brandy finish and tight tingly linger. On the light side of medium, surprising fizz, very soft and creamy and some cling.
Manages to bring the sweetness of Baltic Porter without the sugary pitfalls of that style. The body is the difference between porter and stout. a.k.a. vanilla porter, I've read, but I'm not sure I see that except maybe as elements of other flavors.
Easy drinking (6.2% is invisible) top porter.
Edit: Brewdog blog says this is brewed with Bramling Cross (which could account for some berry notes) and Sorachi Ace - that comes as a real surprise. The only lemon I could see is peel as a component of cola and in the lingering oily tartness.
★
933 characters

4.02
/5
rDev
+5.8%
look: 3.5 | smell: 4 | taste: 4 | feel: 4.5 | overall: 4
A: Pours very dark, brown almost black. The tall tan creamy head dissipates slowly into little lacings.
S: Dark chocolate and strong black coffee. Sweet malt, almost syrupy. Some citric notes as well as bitter.
T: Coffee, dark chocolate and smoke. Sweet roasted malt. Vanilla.
M: Medium body and moderate carbonation. Aftertaste lingers with nice roasted bitterness.
O: Not the best beer from BrewDog, but a nice Baltic Porter.
★
432 characters
3.2
/5
rDev
-15.8%
look: 3.5 | smell: 3.5 | taste: 3 | feel: 3.5 | overall: 3
Poured into a pint glass. Review from notes.
A: Dark, dark for a porter. A thin but deep black with little light penetration. A very small head that dies out almost immediately with no head to create any lacing.
S: Smells like roasted nuts, a little smoke, some chocolate and a little savory sweetness. Not extremely aromatic.
T: I was hoping for another explosive taste experience from Brew Dog as they've so impressed me before, but this was kind of a let down. A very basic porter taste, with a terriyaki beef jerky concentrated taste with hints of additional smokiness, chocolate, and a little dark fruit. All of the flavors are familiar and none of them are particularly strong but they still manage to not be well blended. Certainly not the characteristic outrageousness I've come to expect from brew dog, and certainly not the masterful tasty well-roundedness that is typical of great porters.
M: Well carbonated but a little bit watery in the mouthfeel. Would've liked a more full-bodied mouthfeel to this, but I guess the 'wateriness' of the mouthfeel matched the wateriness of the taste.
O: A let down for me from a much beloved brewery. Maybe there was something wrong with my bottle but otherwise I'd say that this is not a noteworthy porter and can be passed up on.
★
1,286 characters

4.53
/5
rDev
+19.2%
look: 4.5 | smell: 4 | taste: 5 | feel: 4 | overall: 4.5
I was lucky enough to get my hands on a bottle from a generous trader(crosamich), and wow what an amazing porter. This reminds me of how porters were back when the porter style first originated. It has a sweet bouquet of smoky malts with sweet raisin notes. The taste is very, very, similar with smoky malts, sweet raisin(which is not overpowering, but accentuates), and on the background it has really nice cinnamon and caramel notes. One thing that got me was the lack of a "head", but it does have a perfect carbonation level to it. Overall, this beer is amazing. Probably by far one the best Brewdog beers I have had the chance to try, to date. It is on par with Abstrakt 04, which is one of my favorite Brewdog beers. I really wish they would sell this in the states because this would out sell Hardcore and Punk IPA. My hats off to Brewdog for another great beer!
★
869 characters

4.34
/5
rDev
+14.2%
look: 4 | smell: 5 | taste: 4 | feel: 4 | overall: 4.5
Served in a pint glass at the BrewDog bar in Edinburgh. From notes. Reviewed 28 May 2011.
A: Very little head -- the beer is full to the brim. Very dark, opaque, and the blackest brown.
S: Cacao. Roasted malt. Vanilla. Coffee. Strong, in-your-face, and great.
T: Mmmm. Bitterer than from the bottle. Lots of coffee beans. Still, good vanilla -- if a tad artificial? Maybe my imagination. A long, roasted finish. This is a good beer, man.
M: Tingly from drying roast and mayhap a touch of carbonation. Not creamy, but gooood.
O: I prefer the bottle version, but I still love this beer. Go get some! *I*'m ordering more...
★
625 characters
3.68
/5
rDev
-3.2%
look: 4.5 | smell: 4 | taste: 3.5 | feel: 3.5 | overall: 3.5
Gorgeous looking beer. Opaque black with dense off white head that goes the distance and leaves plenty of lace.
Sweetish cola malts, coffee grounds, and some charcoal on a background of warm alcohol.
Taste is fairly sweet and smoky. Standard porter goodness. Hints of peat and carob, not a lot by way of bitterness in either roasted malt or hops and falls down a touch here for me. Lingers fairly sweet and smoky. Sweet and smoky the whole way really. I'm really trying to taste for more in here but there isn't a lot.m. Quite drinkable though. A good sessionable drop.
Feel is a touch thin for the style, minimal carb but quite smooth. Even with the sweetness it is not cloying and the roasted malts are far from astringent.
A very nice but standard London style porter.
★
775 characters

4.62
/5
rDev
+21.6%
look: 3.5 | smell: 4 | taste: 5 | feel: 4.5 | overall: 5
The colour is dark brown (60 EBC), the liquid clear. The large head is pale brown and compact. It sinks very slowly leaving very little lacing.
The smell is mildly sweet (brown sugar) and very smooth. Some citric hops and bitter hints in the background. Smooth notes of chocolate and coffee. Red berries and charcoal.
The taste is light, yet complex. It is very smooth and highly drinkable. Silky smooth flavours, some roasted, almost burned flavours. Brown sugar, cocoa, mild coffee, grilled meat, prunes. The aftertaste is semi-dry with notes of caramel, coffee and dried fruits. The long finish brings some bitter notes and a complex, very balanced taste.
The carbonation is mild, the small bubbles light. The liquid is smooth.
A very well crafted strong porter. Extremely drinkable!
★
793 characters

3.75
/5
rDev
-1.3%
look: 4 | smell: 4 | taste: 3.5 | feel: 3.5 | overall: 4
This porter pours out as a deep brownish black with red highlights. The head is tan and is pretty thick looking at first. About half way down the bottle the head thins out into just a ring around the glass. The smell is kind of sweet with some sugar and some light fruity aromas. The taste is a little sweet upfront then fades into a light roasted malt bitterness. It also has a very subtle pepper flavor in there too. The mouthfeel is not overly thick but has a good body. The beer is pretty good all around. I'd drink it again.
★
529 characters
4.97
/5
rDev
+30.8%
look: 4.5 | smell: 5 | taste: 5 | feel: 5 | overall: 5
Well I brewed it and named it after my wife so yes I'm biased but what the hell...
Deep and dark with a reddish hue and decent viscous tannish head. Beguilingly fruity nose with darker tannic notes too.
The combination of Bramling X and Sorachi Ace brings a lovely counterbalance between forest type fruit and citrus. Some fresher hop notes become apparent on the palette along with some deeper full bodied dark malt.
The Sorachi lifts the whole thing as you go on and was included to give the porter an extra twang. There is a good long finish with complex notes of vanilla, more fruit and echoes of the rauch malt used (this becomes more apparent with age).
Best beer ever btw ;)
★
686 characters
4.17
/5
rDev
+9.7%
look: 4 | smell: 4.5 | taste: 4 | feel: 4.5 | overall: 4
This beer is black, with ruby tones, the head is tan colored, leaves some lacing, and has good curtains.
The smell is roasted grains, coffee, sweet dried fruits with a vanilla backbone.
The taste starts sweet, dark bread, vanilla toffee, brown sugar, dried fruits, raisins, dates, figs, and lemon zest.
Medium low carbonation, a good body on this lassie, a nice end as well, dry and lasting.
A well balanced porter, has a good bitterness.
★
442 characters

3.72
/5
rDev
-2.1%
look: 3 | smell: 3.5 | taste: 4 | feel: 3 | overall: 4
Reviewed from notes. Served from a cask into a pint glass in Blackfriar's pub, Glasgow.
A: Pours a very dark black with a one finger tan head that has cream but is thin. Heads on cask ales tend to be this restrained, so it's grand.
Sm: Alcohol, caramel, maybe toffee, maybe roast.
T: Caramel, coffee, toffee lacing with barrel aging notes. Cream. Quite nice overall, maybe the first good cask ale I've tried. Nicely built for the style; well balanced. The finish just carries the flavours of the body - not a bad thing per se, but a bit disappointing.
Mf: Very smooth for a porter, but adequately dry.
Dr: At this price, it's a worthy buy. I'd have another if I weren't reviewing as many Glasgow brews as possible during my visit.
★
740 characters
4.32
/5
rDev
+13.7%
look: 4 | smell: 4.5 | taste: 4.5 | feel: 4 | overall: 4
Appearance
A deep brown with hints of red with a good one-finger head which dissipates to a thin off-white layer across the top and a ring which clings to the glass.
Smell
Deep, complex coffee/chocolate but also some caramel sweetness - a prominent yet not overpowering aroma.
Taste
A very big taste overall. To start you get complex chocolate, caramel sweetness which starts big but builds to a nice burst of strong hop bitterness in the finish with some slight burnt caramel tastes in there somewhere. The bitterness coats the back of the mouth and lingers for a long time. Very well balanced, not too rich. Fantastic.
Mouthfeel
A medium carbonation, medium-heavy body. Nice acidity from the carbonation but not too much to detract from the taste.
Drinkability
If you're a fan of big flavoured stouts and porters this is fantastic. Not something you'd want or be able to drink in massive quantities, but 2 or 3 of these would go down very well. A very full, big flavour which is very well balanced but not too rich.
★
1,021 characters

3.85
/5
rDev
+1.3%
look: 4 | smell: 4 | taste: 4 | feel: 3.5 | overall: 3.5
330ml bottle bought from GapWines, Belfast
Poured pretty black even when held up to the light. Deep dirty brown head poured extremely tight, thick and foamy then faded slowly to one finger coating.... some good rings of sticky lacing...
Aroma - Toasted and roasted malts mixed with a good dose of dark chocolate, dried coffee beans, faint smoky notes, burnt butter, black treacle and dark brown sugar, alcohol notes coming through, sooty, leathery and earthy, plum and raisin fruitiness, faint pepperiness...
Taste - Dark chocolate and lots of rich dark fruits - mainly plum, dark cherry and dates, molasses sweetness coming through, espresso coffee, smoke traces, liquorice, lots of toasted / burnt bread notes, some milkiness, nice warming alcohol, light oaky notes
Feel - Sharp initially then smooths out... fairly full bodied.. pretty drinkable for 6.2%
Overall - A pretty good example of a Baltic Porter and a good solid brew from Brewdog..
★
960 characters
Alice Porter from BrewDog
85
out of
100
based on
64
ratings.