Dismiss Notice
Dismiss Notice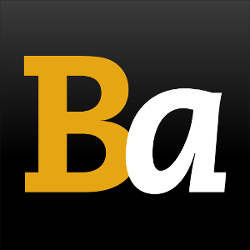 Join Our Email List →
And we'll send you the latest updates and offers from BeerAdvocate, because knowing is half the battle.
Dismiss Notice
| | |
| --- | --- |
| Educational use only; do not reuse. | |
Reviews: 8 | Hads: 14
Reviews by utopiajane:

More User Reviews:


3.57
/5
rDev
-1.1%
look: 3 | smell: 3.5 | taste: 3.75 | feel: 2.5 | overall: 4
6 cL bottle poured into a snifter.
Appearance - Viscous and syrupy flat pour. Looks like a dark whiskey.
Smell - Lots of peaty whiskey. Boozy. Rich molasses and some chocolate. Vanilla. Smells like a liquor.
Taste - That's actually pretty good. Peaty whiskey is intense. Sweet caramel. Some deeper molasses malts. Oak. Very boozy.
Mouthfeel - Flat. Boozy as hell. Sweet and thick and syrupy.
Overall - It's very gimmicky. Utopias is the closest comparison, but this isn't as good. It has its merits, though.
★
526 characters
3.57
/5
rDev
-1.1%
look: 3 | smell: 3.5 | taste: 3.75 | feel: 3.5 | overall: 3.5
Small bottle pour courtesy of the guys at The Old Toad at the Ithaca Luminous release.
Pours a light yellow/orange, with no visible carbonation, no head, and no lacing. Not a great looking beer.
Smells like brown sugar and alcohol.
Tastes like brown sugar, some Belgian yeast esters, and a ton of alcohol. This one bites like a bitch. Some whiskey and vanilla, too.
No carbonation, sticky sweet mouthfeel, the alcohol is quite present.
This was better than I though it would be, but merely a novelty at best.
★
514 characters

3.4
/5
rDev
-5.8%
look: 3 | smell: 3.5 | taste: 3.25 | feel: 3.75 | overall: 3.5


3.87
/5
rDev
+7.2%
look: 3.5 | smell: 4 | taste: 4 | feel: 3 | overall: 4
The liquid is clear, the colour dark gold. No head, no bubbles, no lacing.
The smell is sweet with notes of treacle and brown sugar. Mellow notes of alcohol. Butter scotch. Smooth flavours.
The taste is very sweet with notes of caramelized sugar and maple syrup. Toffee with some fruit esters. It reminds a lot of the Scottish herb liqueur Drambuie. Surprisingly enough, the taste never gets heavy or dense. Smooth sweet flavours. Warming clean alcohol in the aftertaste. Liqueur-like aftertaste with spices and herbs and even a hint of (Irish) whiskey in the finish.
The liquid is dry. No carbonation.
A grand beer. Better than the freeze-distilled ones.
★
670 characters
2.25
/5
rDev
-37.7%
look: 3 | smell: 3 | taste: 2 | feel: 1.5 | overall: 2
Tested an expensive sip of this at Stockholm Beer & Whiskey festival. Let's just say I was not impressed at all. The alcohol taste was overpowering to the point of making this a very uninteresting concoction. Tasted somewhat like BD:s much better beer Tokyo with added syrup, alcohol and creme caramel.
Avoid this and get some Tokyo instead.
★
342 characters

3.94
/5
rDev
+9.1%
look: 3 | smell: 4 | taste: 4 | feel: 3 | overall: 4.5
This beer was something I was waiting was looking to trying for a while. When I saw Brewdog released it again I made sure to grab a bottle. Should have ordered two so I could fill my snifter! Anyway it poured out like a whiskey. Beautiful clear looking golden color, no head or lacing, no bubbles. Just like a whiskey to me. The smell of the beer has a big ethenal heat coming off the nose. The aromas of assorted barrels and some vanilla in there too. I'm also picking up some aromas of leather as well. The taste is boozy, the sherry notes come through strong. It's sweet and has little hints of vanilla, honey and maple. Similar to a JW Lees Barley Wine. The mouthfeel is thin, it's got some heat on it for sure, it's something to sip on. Overall it's hardly a Belgian Ale in my opinion but more of a Barley Wine. It's a strong beer for sure, very interesting and extreme to say the least. I'm glad I got to try it. I thought it was worth the wait.
★
951 characters

4.01
/5
rDev
+11.1%
look: 2.5 | smell: 4 | taste: 4 | feel: 4 | overall: 4.5
Thanx to my pal Anders who brought me a sample (in a 5 cl booze-bottle) from the Stockholm beer and whisky festival.
A: Well, clear golden with no visible head - no lace obviously.
S: Kind of boozy, but lots of dark dried fruits, almost a bit syrupy considering the molasses. A bit dry at the end. Very interesting.
T: Sweet, syrupy dark malt. Lots of molasses. Fruity and bitter. Dark dried fruits; tart - almost like a heavy fruit cake. Complex.
M: Body is full or a bit thick (it feels like cream in my mouth). No carbonation. Aftertaste is short and light. But there is a buttery feel in the mouth afterwards. A bit alcoholic.
O: Awsome! Powerful and complex without being over-ambitious. This is the best "really-really-strong-beer" I've had.
★
753 characters

4.12
/5
rDev
+14.1%
look: 4 | smell: 4.5 | taste: 4 | feel: 4 | overall: 4
With great thanks to dgilks.
Pours a still brown-toffee (yellow when held up to the light).
Smell is sherry, big butterscotch and caramel before it finally gets nostril-singing. Banoffee pie. Some nice slightly more sour fruity notes. Bananas. Custard tarts. Chocolate cream. Oak. Truly appetising nose.
Taste is sweet and spirituous but not particularly cloying with fruits, bananas, caramel/banana pie. Some yeast? taste to remind you that it is indeed a beer. Also oak.
Mouthfeel is boozy but not as potent as a 40% spirit (which is to be expected, as it's only 28%). Finishes with a distinctive and enjoyable fruitiness.
Considering the ABV I would rate this as a spirit and it is a good one. A bit of a gimmick beer if only for the price and availability but if this was available in a spirit-style bottle for not too much of a premium I could definitely see myself buying it again. Well done BrewDog.
★
911 characters


3.53
/5
rDev
-2.2%
look: 4 | smell: 3.5 | taste: 3.5 | feel: 3.5 | overall: 3.5
Clear dark amber colour with no head. As expected.
Richly sherried with rancio and oak. Nice fruit. Lots of alcohol. Pretty much what you would expect.
Sweet and alcoholic. Not all that complex. Just rich malts and then an interesting rancio character.
Medium-full body with no carbonation. Fine.
This is okay and quite interesting. Not as complex as Utopias but a decent shot nonetheless.
★
394 characters
Ghost Deer from BrewDog
-
out of
100
based on
8
ratings.