Dismiss Notice
Dismiss Notice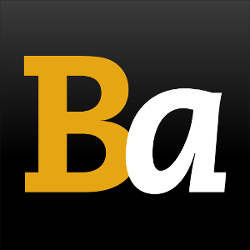 Join Our Email List →
And we'll send you the latest updates and offers from BeerAdvocate, because knowing is half the battle.
Dismiss Notice
Motherland Russian Imperial Stout
- Hopworks Urban Brewery
| | |
| --- | --- |
| Educational use only; do not reuse. | |
Reviews: 13 | Hads: 46

3.71
/5
rDev
-2.6%
look: 3.25 | smell: 3.5 | taste: 3.75 | feel: 3.75 | overall: 4
On tap at Black Friday. Inky black pour, with sparse beige head. Nice rich roast grain aroma, chocolaty taste, hints of burnt toast. Plenty of lingering warmth for the colder season.
★
182 characters
3.59
/5
rDev
-5.8%
look: 4 | smell: 3.75 | taste: 3.5 | feel: 3.5 | overall: 3.5
Dark brown, almost black, and opaque. Pours with two fingers of beige colored head. Lots of lace. Aroma is what you would expect with a stout - roasted malt, a little coffee and cocoa, a bit winy due to the high alcohol content. Pretty sweet, almost as sweet as a milk stout, with a little bitterness in the middle and then sweet again. Not much carbonation, a bit thick and some fire from the alcohol. Overall a very enjoyable beer..
★
440 characters

4
/5
rDev
+5%
look: 4 | smell: 4 | taste: 4 | feel: 4 | overall: 4
On tap at the Red Hot. The beer was very much on the dry side, with a lot of licorice, coffee and light vanilla. Not my favorite style of RIS, but still a pretty tasty beer from HUB.
★
184 characters

3.8
/5
rDev
-0.3%
look: 3.75 | smell: 3.75 | taste: 3.75 | feel: 3.75 | overall: 4
22oz bottle, lots of pseudo Soviet Russia imagery depicted on the label.
This beer pours a very, very dark brown cola colour, with prominent basal highlights, and one skinny finger of weakly puffy, tightly foamy, and somewhat creamy tan head, which leaves some scaly momma Alien head lace around the glass as things slowly recede.
It smells of biscuity, grainy caramel malt, bittersweet milk chocolate, some further fanciful treacle/toffee sweetness, Twizzlers-style black licorice, muddled dark orchard fruit, wet ash, and a sidling metallic booziness. The taste is semi-sweet grainy caramel malt, chocolate ensconced toffee, molasses, fleshy cherries and perhaps a few of their understated friends, ethereal tobacco, subdued sugary anise, a plain earthy, leafy hop bitterness, and more bristling and bridled alcohol astringency.
The carbonation is quite light and innocuous for the most part, barely registering on the venerable frothometer, the body a solid medium-heavy weight, and generally smooth, with a hollow fruity booziness attempting a certain bottoming-out maneuver here. It finishes on the sweet side, the chocolate, caramel, dark fruit, and mild char holding fast against that still threatening boozy ingress.
Not a bad rendition of this heady style, the organic nature of it all hardly noticeable (mostly due to my own ignorance, I suppose). What is appreciable is the big malty sweetness, and the more or less well-restrained, near 10-points of boozy-booze. Yeah, this one puts it right to my chilled to the cockles disposition, and I am duly thankful for it.
★
1,584 characters

3.58
/5
rDev
-6%
look: 4 | smell: 4 | taste: 3.25 | feel: 3.75 | overall: 3.5
Large shared bottle pours near black with a decent head.
The aroma is sweet and lightly boozy.
The flavor largely follows, with pronounced notes of toffee and dark fruits. Some coffee in the aftertaste.
Smooth, full body.
★
223 characters

3.54
/5
rDev
-7.1%
look: 3.75 | smell: 3.5 | taste: 3.5 | feel: 3.75 | overall: 3.5
22oz bottle served in pint glass. Beer pours on the brown side of black, thick but not oily, and reluctantly forms a respectable chestnut brown head. Mild and slightly ethanolic aroma. Flavor is more of a straight ahead roasted barley kind of deal than the chocolate and coffee notes often featured in a RIS. I'd actually say the flavors are a little muted from having been served too cold, but the alcohol is pretty big, too, so I'm concerned warming will have adverse affects.
I love RIS but overall I'd say this one is just average.
★
540 characters

4.25
/5
rDev
+11.5%
Bottle.
Appearance: black. Deep, ruby when held to light. Thin, brown head. Nice lacing.
Smell: faint raisin.
Taste: light roast. Light fig. Light tobacco.
Mouthfeel: medium to medium high carbonation. Big body. Slightly sweet.
Overall: great imperial stout. Well balanced. Tasty. Feel lucky to have found this one.
★
332 characters

3.27
/5
rDev
-14.2%
look: 4 | smell: 3.25 | taste: 3.25 | feel: 3 | overall: 3.25
650 mL bottle poured into a snifter.
Appearance - Black and a little opaque. Big khaki head. Wispy surface.
Smell - Dark chocolate and molasses. A little licorice and booze.
Taste - Molasses maltiness. Milk chocolate. Dark roasted bitterness. Sweet nuttiness im the finish.
Mouthfeel - Chewy. Kinda boozy. Rich and heavy.
Overall - The flavors don't blend so well, but it tastes ok. Too big for its own good.
★
416 characters
4.1
/5
rDev
+7.6%
look: 4 | smell: 4 | taste: 4.25 | feel: 4 | overall: 4
A: Poured a hefty jet black with a nice brown head accumulating as it pours...when it finishes a nice khaki pillow of suds is left
S: A little bit of anise, a good dose of coffee and roast with loads of cocoa
T: Initial taste is roasty, cocoa and heat with a bit of anise. But the flavor has a nice blend of fruits as well; dark fruits with cherry pits. Awesome. The finish has a lingering booze presence, lots of roast and flavors.
M: Full. Very happy with this beer. Lots of body here.
O: A great RIS!
★
509 characters

3.69
/5
rDev
-3.1%
look: 3.75 | smell: 3.5 | taste: 3.75 | feel: 3.75 | overall: 3.75
Black color, not super thick or viscous looking. Medium tan foam holds for a minute before dissipating. Toffee, milk chocolate, roasted malt, and alcohol nose. Not too intriguing of an aroma but decent.
The flavor comes off a bit on the sweeter side for style, with lightly roasty, chocolate malts dominating. Finish is moderately bitter with warming alcohols. Mouthfeel is a little chewy, but not overly thick really. Decent carbonation, fine but lively.
Overall a very average Imperial Stout. Nothing really wrong with it, but nothing too exciting either. It's a bit warm, and perhaps some aging could mellow the alcohol some, but overall I don't see the potential for the beer to improve otherwise. Worth a try I suppose.
★
728 characters

3.98
/5
rDev
+4.5%
look: 4 | smell: 4 | taste: 4 | feel: 3.75 | overall: 4
22oz bottle split between a couple pint glasses. Fridge temperature. If there's a bottled on date or code of any sort, I don't see it.
Pours black, little or no head. Little if any active carbonation. Fairly long period of time (~10 min) between pouring and starting to review. Smell is chocolate and coffe, maybe some plum or date or other dark fruit.
Taste is sweet, fruity, bittersweet chocolate, lots of cherry flavor, maybe a small amount of anise, plums. Surprisingly sweet.
Mouthfeel is syrupy with a slight grittiness. Overall, I'm happy with this beer. But it's nowhere near my first beer of the night, so take that for what it's worth...
★
650 characters

3.97
/5
rDev
+4.2%
look: 4 | smell: 3.75 | taste: 4 | feel: 4.25 | overall: 4
RB
22 picked up last week at the COOP... Finally getting around to it tonight (Very cool label)... Standard black brew... dark brown head rises up about 1/2" and falls back leaving nice lace sheets.
Nose shows bigger dark chocolate with a little milk chocolate... "big roastiness" isn't really present, instead a light coffee element with warmth... The aromas are surprisingly subdued... soft all around, but well integrated (if that makes sense).
Flavor has some dark fruitiness that makes me think fig and dried cherries... a bit of brewer's licorice (I don't appreciate the anise flavor).. "RIS" flavors are there, but weird and not focused on what most breweries target... sweeter than most mid palate.. almost a melted bittersweet chocolate essence... finish drops off a little too quick.
Body is nice medium/full ... carbonation is about dead on.
Again... This one is a little weird compared to what I was expecting, but it is unique and I guess that is a positive... Nothing wrong, just unique.
4/3.75/4/4.25/4
★
1,023 characters

3.8
/5
rDev
-0.3%
look: 3.75 | smell: 3.75 | taste: 3.75 | feel: 3.75 | overall: 4
Appearance- Pours up a finger's worth of head which looks to have good retention. The head is a creamy, medium beige while the body is an opaque, dark chocolate black. At the moment, the lacing is sheeting that extends from the head. It ends up as rings around the glass.
Nose- Bittersweet chocolate followed by hints of coffee and roasted malts form the bottle. The glass shows a much milder nose: cream and milk. Perhaps light roasted notes. Swirling adds nothing and shows the aroma to be rather simplistic. Swirling really only shows more cream.
Taste- Starts off with a pretty heavy dose of dark chocolate followed by some coffee, roasted malts. A hint of alcohol on the finish and slight sweetness to the linger. Some hint of cherry or raisins (not sure which right now) but no real anise presence. I hope that continues as the beer opens up. A little bit of caramel. An above average to good beer (closer to good) but rather average in comparison to so many of the imperial stouts I drink. Okay presence but lacks the complexity that a lot of imperial stouts have. Slight touch of spice on the finish- some cinnamon? There is a light mint note that also hides in the background for most of the flavor profile. Good beer just not 9 dollars good. There was a hint of alcohol initially but it fades quickly. Good amount of cocoa with the chocolate as well.
Mouthfeel- Medium to heavy bodied with a mix of syrup and velvet to the texture. Slight grittiness to the finish. Mild carbonation.
Drinkability- A competent and well structured imperial stout with no flaws and no real heat, so it goes down pretty easy. It also lacks the complexity I've come to expect from imperials. A good beer but as I wrote before, not 9 dollars good. Give me a 7 buck Stone IRS/IRS variant any day over this beer.
Overall- Solid, good beer. Suffers from being my favorite style. I would definitely give it a try but on tap for a glass instead of paying 9 bucks for a full bottle. I would not suggest aging as I think that it would become pretty thin.
★
2,044 characters
Motherland Russian Imperial Stout from Hopworks Urban Brewery
85
out of
100
based on
13
ratings.