Dismiss Notice
Dismiss Notice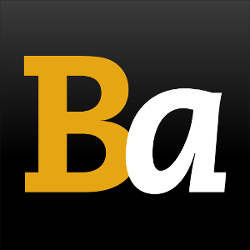 Join Our Email List →
And we'll send you the latest updates and offers from BeerAdvocate, because knowing is half the battle.
Dismiss Notice
Abominable Winter Ale
- Hopworks Urban Brewery

Educational use only; do not reuse.

Brewed by:
Hopworks Urban Brewery
Oregon, United States

Style | ABV
American IPA | 7.30% ABV

Availability: Winter

Notes & Commercial Description:
Beer added by: ElGordo on 12-24-2008

Made with Cascade, Centennial, and Chinook hops and six organic malts.

70 IBU

This is a Winter IPA.
Reviews: 112 | Hads: 307
3.7
/5
rDev
-8%
look: 4 | smell: 4 | taste: 3.5 | feel: 4 | overall: 3.5
A copper amber red with a little bit of white head that vanishes quick
Smell is sweet hops, a tad spice and Carmel
Taste is a bit more bitter than the smell slight citrus a bit of spice to it and some fused alcohol
Mouthfeel is light and filled with a good carb drink is good but I wasn't to wowed by this.
★
309 characters
4.09
/5
rDev
+1.7%
look: 3.5 | smell: 4.5 | taste: 4 | feel: 4 | overall: 4
Chilled bottle into a glass. A generous gift from ramnuts. Thanks, Frank!
A: Pours a clear, reddish amber topped by 1" of off-white head. It retains well, collapsing into a thin collar and leaving a few spots of lace in its wake.
S: Pine, mint, spice, caramel, a touch of cocoa powder (it smells almost grainy). It's lightly floral.
T: I'm a little let down on the hoppiness. I like hoppy imperial reds; the contrast of caramel and citrus usually works well for me. Here, there's some pine flavor, but more straight bittering hops than anything else. Caramel and chocolate, or possibly brown sugar, combat the bitterness slightly, but it pulls into the finish and aftertaste for a sticky close.
M: Medium-bodied. Carbonation is fine for the style, with some lingering bitterness.
D: I think it's a good imperial red; it nails the style, even if it doesn't satisfy my particular cravings. Thanks, Frank!
★
911 characters
4.5
/5
rDev
+11.9%
look: 4.5 | smell: 4.5 | taste: 4.5 | feel: 4.5 | overall: 4.5
Hopworks Urban Brewery--HUB--ABOMINABLE WiNTER ALE--ORGANiC BEER--2010. 7.30% ABV. 70 IBU's. (4.5 / 5.0) Light tan big dense tight lacy lasting head. Enticing dark amber color. Huge floral pine citrus toasted hop front. Earthy sweet dry spicy hop resin zesty malty toasted caramel fruit body. Rich balanced smooth malty hop spice NW Winter Ale end. WOW! Abominable Hops! Sampled 10/25/2010 from 22 oz. bottle purchased at The Ballard Market, Seattle for $5.39 on 10/23/2010.
★
474 characters

3.35
/5
rDev
-16.7%
look: 3 | smell: 3 | taste: 3.5 | feel: 3.5 | overall: 3.5
Poured into straight pint glass. Poured a clean,clear golden red color with about1/4 inch of just off-white head that had low retention and moderate lacing.
The aroma was predominately piney hops with some malt sweetness in the background.On the tongue the also are the most noticeable aspect of this brew, with some malt foundation in the background.
The body was decent, perhaps a bit thinner than I would have liked. Drinkability was good, if this were on tap locally to me I'd have several while watching a game.
Overall, a good, solid brew that's worth a shot if you see it.
★
582 characters

4.2
/5
rDev
+4.5%
look: 4 | smell: 4 | taste: 4.5 | feel: 4 | overall: 4
on-tap at the brewery
appearance - pours with a generous head, good retention, some sticky lacing on the glass, amber/red
smell - hop nose with sweet malts
taste - very hoppy up front, resinous and nw tasty, followed by a big malt body and sweetness
mouthfeel - medium/heavy bodied, well carbonated off the taplines like most hopworks beers
drinkability - a heavy beer for 7.3%...the malt backbone punches and the hops are pungent and flavorful
★
449 characters
4.28
/5
rDev
+6.5%
look: 4.5 | smell: 4 | taste: 4.5 | feel: 4.5 | overall: 4
Halfway through October...time for a Winter Ale! A 22 oz'er from the just-released first bottling, poured to pint glass.
Silk-screened label that tweaks the HUB 'bulls-eye' logo by superimposing across an icy blue version on the side label, a snowflake on the front above a growling 9-foot 'Abominable'. Note to designer, Martin Ontiveras: snowflakes are SIX-sided (hexagonal crystals)! Yours are pretty, but wrong [pushes glasses up nose...]. But your 'Mr. Yeti' rules!
"A-R-RR-GAN-IC!" bellows the Beast...
A: Clear copper/amber, a loosely-knit cavalcade of carbonation wriggles upward. A gorgeous color that screams 'AUTUMN!'. Sturdily-built cream topping, bone-white and pushing 2-fingers at its apex. Holds a pose then drops back to a thinner veil, leaving dropping webs of gooey lace. A very, very pretty beer.
S: Heady aroma of spice pine and flowers, mint and citrus. Cascade, Centennial and Simcoe hops all do their part to build a sweetly roasted and pungent scent that carries well beyond the glass.
T: Spiced fruit, oranges and apples, than a heap of hops; very green, sappy yet flowery. Plenty of malt, a biscuity and toasty mix of grains and complement a potent hop bill well. Orange and pine, meet spiced bread and cereal grain. very tasty.
M: Crisp upfront, with a spicy sparkle that mellows and warms soothingly. Medium body (a slight bit of thinning as the pour progresses) with some notable cheek-drawing. Dull roast bitterness, sticking malt and hop oiliness hang around - a long, l-o-o-o-ong finish.
D: Despite the surly character on the bottle, this is as welcoming as can be. Just a little brash with the bitter finish and, at 7.3%, a more burly 'winter warmer'-type monster. Don't be scared off by this creature, but be cautioned that he does have teeth. Where's Hermie the "I-wanna-be-a-dentist" elf when you need him? Fortunately, nowhere to be found...
I'll roar about this one: Strong recommendation.
★
1,936 characters

3.68
/5
rDev
-8.5%
look: 4 | smell: 3.5 | taste: 3.5 | feel: 4 | overall: 4
22 poured into tulip
A- Great clear cherry ruby color. Light foamy head gathering mostly at the sides of the glass
S - sweet, fresh hops, (sweet) fruit and floral
T - Hops give off a nice floral perfume touch of spiciness too. The hop character makes this beer one of the edgier winter brews Ive ever tasted. The malt lends a little sweetness to round it out. The spice lingers a bit.
M - Very thin and clean, dries fairly quickly
D - I think the spice gives it meaning to be a winter brew, but I wish there was a bit more malt profile to give the body a touch more solidity.
★
580 characters
4.3
/5
rDev
+7%
look: 4 | smell: 4 | taste: 4.5 | feel: 4 | overall: 4.5
On-tap at HUB brewery.
Amber colored with off-white foamy head. Nice retention and lacing. Great hoppy scent with a bit of spiciness. I wasn't expecting this winter ale to be as hoppy as it was, but that was a welcomed suprise for me. Just enough malt to smooth the edges of the bitterness and still let it dominate. Finishes dry with a nice bitterness and mild warmness. One of the best winter ales I've had the joy of.
★
420 characters

4.52
/5
rDev
+12.4%
look: 4 | smell: 4.5 | taste: 4.5 | feel: 4 | overall: 5
On draught at Bailey's, Abominable is clear dark bronze with an of-white head that leaves foamy lace.
Smell is a blast of hop resins, some cat piss and soapy notes, with toffee coming out as it warms.
Taste is great, a hop explosion for sure. The centennial notes from the nose, with some spiciness, somewhat balanced by the caramel sweetness and amber malt backbone, a very yummy, NW style winter warmer.
Mouthfeel is dry and spicy, resinous, with a medium body.
Drinkability is very good, a great winter IPA. Beers like this is why Portland is Beervana!
★
563 characters

4.32
/5
rDev
+7.5%
look: 4 | smell: 4.5 | taste: 4.5 | feel: 4 | overall: 4
On tap at Claudia's today.
The beer pours a lovely copper color with good head retention and lots of sticky lacing. The beer looks impressive, but even so, I was surprised by what I smelled and tasted.
This beer just reeks of hop perfume, with an impressive skunky hop aroma blast and a boatload of pine. The beer smells great, but I took one sip and immediately screamed "mama I'm coming home." No where but in the NW do you encounter winter hop bombs like this bad boy. There's just enough sweet malt to balance the tsunami of hoppy bitterness, but in the end, the tidal wave of hoppy bitterness wins out. This winter IPA is all NW/West coast, with a rich, dry, hoppy bitter finish. The finish is very long and persistent, and the bitterness just lasts and lasts. Mouthfeel is almost mouthpuckeringly bitter, but in an oh so good way. Drinkability is very good, but the hoppy bitteress wears on you after a while.
An absolute kick in the teeth hop bomb, this is why I love that NW IPA style. Just delicious.
★
1,012 characters
4.2
/5
rDev
+4.5%
look: 4 | smell: 4 | taste: 4.5 | feel: 4 | overall: 4
A: soft red with golden edges. Good sizable amount of lace and thin white concentrated sudsy head
S: huge hops: lemons, grassy, and floral. Malts subdued and yet noticeable paired with burnt sugars...it all seems to smell right
T: illustrious, bursting with hops (grapefruit, lemons, and pine). Leans toward the more tart, kind of spicy hops and yet it retains a good sweetness of caramel and light brown sugar. Pale malts are hidden but have the last bat and rounds the bases to keep things from being hop city...although it is close
M: well rounded, soft and slight dryness in the finish. Smooth and a great oily lingering finish on the tongue
D: great, just great! Solid beer and hop heads have to give this a try...ding ding ding!
★
738 characters
4.1
/5
rDev
+2%
look: 4 | smell: 4 | taste: 4 | feel: 4 | overall: 4.5
The latest corny fill I picked up from Hopworks, after sampling the available wares in the pub last week. Pours a pretty reddish amber hue, crowned by a sizeable, creamy off-white head. Nice, thick, creamy lacing lingers on the glass the whole way down. Aroma is primarily spicy, floral hops, with a mildly sweet caramel malt base.
Palate is well-balanced up front, with pale and caramel malt blending with a spicy hop profile. The hops assert themselves a bit more after the swallow, leading to a mildly bitter finish. Notes of sweet biscuit, pine, and citrus pop up throughout.
Body is full and not too thick, and fits well as a winter seasonal. This gives Celebration and Wreck the Halls a run for their money as the top hoppy beer of the winter season. I may have to pick up a second corny, as this is just a fantastic, easy-drinking beer that has been keeping me warm during the Arctic Blast of 2008. Careful, though, it's quite strong and will catch up with you quickly.
★
980 characters
Abominable Winter Ale from Hopworks Urban Brewery
89
out of
100
based on
112
ratings.