Dismiss Notice
Get 12 monthly issues of BeerAdvocate magazine and save $5 when you select "auto-renew."

Subscribe now →
Dismiss Notice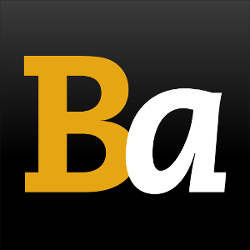 Join our email list →

And we'll send you the latest updates and offers from BeerAdvocate, because knowing is half the battle.
Ace Of Spades
- Hopworks Urban Brewery
| | |
| --- | --- |
| Educational use only; do not reuse. | |
Reviews: 85 | Hads: 270
3.88
/5
rDev
-7%
look: 4 | smell: 3.5 | taste: 4 | feel: 4 | overall: 4
Serving type- 22 ounce bomber poured into a snifter.
A- This beer pours a dark orange color with little carbonaton activity present or head. There is a small less one finger white head and no lacing to speak of. Overall not a great looking beer but standard for IPA's and DIPA's.
S- To me this is a weak smelling beer. For a DIPA I am expecting massive hops, piney, and bitterness however I am not picking up on any of these. I am getting rather mellow notes coming of the top of this beer. Smell is not this beers strong suit.
T- The muted nature found in the smell carries over, to a lesser degree, in the taste. I am picking up muted flavors and a small bitter aftertaste. Nothing overwhelming or outstanding in the taste of this beer. Don't get me wring I think the taste of this beer is fine however when I compare this beer to other DIPA's I have had in the past this beer seems to be a weaker version. Overal an average tasting beer that leaves a lot to long for.
I recieved this from madhombrewer and unfortunateley this beer does not live up to other Hopworks offerings. This is a decent tasting beer and maybe Hopworks is a victim of its own success. I will certainly try an other beers from Hopworks I can get my hands on but I don't think this will be one.
★
1,272 characters

4.02
/5
rDev
-3.6%
look: 4 | smell: 4.5 | taste: 4 | feel: 4 | overall: 3.5
Bomber poured into my large St. Feuillien goblet, Ace of Spades is a bright bronze, with a small, tight off-white head leaving scattered, foaming lace. I either like very pale DIPAs, or red ones, like this, opposed to that thick, murky orange middle ground (in case you were interested).
Smell is bright citrus hops, fairly aggressive but not quite hitting me over the head with a hammer like a expected. Still, quite nice. Picked this out of the cooler from my local whole foods. The resinous stays strong through the bomber letting you know this is no joke.
Taste is similar to their regular IPA, but cranked up a notch. Bit maltiness, nice bright hops, but really not as exciting as I'd hopped. The alcohol is strong but clean, I guess I really just expected a more gratuitous hop display, but then again, this batch has been out for a month plus IIRC. Still, as I work through it, my respect grows. Probably just a bit jaded from the 10 Barrel IPA I had, expecting this would someone be double that!
Mouthfeel is oily, bone dry (ABV), tongue-coating resins, medium bodied.
Drinkability is okay, a tasty hop bomb, but strong enough for you to check yourself and take your time. Their regular IPA is my favorite available locally, on fresh draught. I'd like to try this one that way as well to get the complete experience, but for now, color me a bit disappointed. Maybe it's just the biggest IPAs in town have reached such hop saturation, that doubling the malt to crank up the alcohol can only take away from the purity.
★
1,532 characters
3.9
/5
rDev
-6.5%
look: 4 | smell: 4 | taste: 4 | feel: 4 | overall: 3.5
Acquired via trade...thanks Mike. 22 ounce bottle poured into a SA perfect pint glass. Comes in at 9.5% and 100+ IBUs. No bottling info is given.
A-Pours a crystal clear amber color and it has a one finger off white head that dissolves quickly into a bubbly ring. Bubbles can be seen rising from the bottom. Not much lace is left in between sips.
S-Off the bat the aroma reminds me of some of the better Midwest DIPAs that I have smapled. There is plenty of tropical fruit flavors such as pineapple and mango. Grapefruit is also prevalent. It has a sweetness to it that gives the beer a candied fruit aroma. It also has an earthy/dusty element to it. As it warms it gets more and more resiny.
T-Lot of hop flavor in this one. It is quite resiny. Midway through each sip it hits the tongue with bitterness and booze. The tropical fruit flavors are more noticeable in between sips. It has a big malt backbone and caramel sweetness lingers.
M-Thicker bodied with a creamy mouthfeel.
D-This seems stronger than 9.5%. I had this beer after a big dinner and I started to feel it after the first 10 ounces. This is one to sip on.
This is a really big DIPA. I would like to see some of the booze toned down. The hop profile is really nice. Hoping to try this on tap.
★
1,264 characters

3.52
/5
rDev
-15.6%
look: 4 | smell: 4.5 | taste: 3 | feel: 4 | overall: 3
4/23/2010
Thanks! I've been looking forward to this one since it won gold at GABF in 2009. On the bottle I see "ORGANIC BEER" and "SUSTAINABLE" in bold typeface, yet sadly...no bottle date. I've said it before and I'll say it again, I don't care what you brew it with or how sustainable your process is if you don't respect the beer enough to bottle date it. ESPECIALLY an Imperial IPA. But, enough about my views on the importance of IPA freshness. Printing "ORGANIC" on the label is ostensibly more important than meaningless information like how long the beer has been sitting on the shelf. I feel so much better about myself after having read those words that temporal triviality is no longer a concern.
Poured from a bomber, the beer is dark orange with a frothy beige head, good retention, and minimal lacing. The beer displays good clarity.
In the nose I find perfumy pine, grapefruit rind, and orange pith. There is a pretty decent malt foundation that provides sweetness, reminds me of caramel, and lends a candied quality to the citrus. Alcohol is evident but it's neither detracting nor distracting in the aroma. The beer smells awesome.
The taste exhibits vibrant hop flavors in the form of bitter grapefruit, orange pith, and pine resin. This is not a dry Imperial IPA, and the sweet malt is caramel in character. This has the makings of a good Imperial IPA flavor, if not for the ridiculous alcohol presence. The booze is overpowering, and that's not something that can be remedied with age because of the style. What you taste is what you get, and this is an alcohol bomb. This is the rare case where the beer drinks like one 2-3% higher in ABV. The underlying flavors are quite good, but the alcohol profile is brutal. The finish is a bestial onslaught of bitterness and alcohol burn. Ouch. The beer displays a moderate level of carbonation and a sticky mouthfeel.
I have difficulty believing this particular batch would have won gold at GABF. The hop aroma and taste are great, but the alcohol in the flavor is monolithic and distracting. I'm working my way through the first small tulip and I can already tell that this will be a bit of a chore to finish.
★
2,178 characters

3.82
/5
rDev
-8.4%
look: 4 | smell: 4.5 | taste: 3.5 | feel: 4 | overall: 3.5
I've had this both on tap at the brewery and out of a bottle. This review is observed from a 22oz bottle poured into a belgian-style stemmed glass. Even had a foil cap on it from the release...nice.
appearance - pours with a nice head, leaves some lacing on the glass, transparent orange/amber
smell - piney and resinous hops on the nose, very earthy smell
taste - incredibly piney hops, some caramel malts back this thing up, but as you continue to drink it the hops dominate, finishes with an alcohol and bitter taste
mouthfeel - medium, silky, light carbonation
drinkability - while the hops dominate this beer and make it very delightful, the alcohol is really strong and i get wasted just thinking about the beer
I have to warn...in the two times I've drank this beer it has given me a horrible hangover. I'm rarely destroyed by beers like this so don't be surprised if you experience a similar situation.
★
916 characters
3.9
/5
rDev
-6.5%
look: 4 | smell: 4 | taste: 4 | feel: 4 | overall: 3.5
Had the first batch in growler, this is the latest on tap. The closest thing I can compare this to is Fish 10 Squared. This has a nice hop profile but has a ton of the sugary malt and booze. Clear dark orange color. This is almost barelywine-esque on tap, the first batch felt lighter. It has a depth to it with the pine balanced by the trademark Hopworks sugar cookie backbone, significant alcohol in the nose and on the tongue. Touch of biscuit and bread long into the aftertaste. Very good, not great.
★
504 characters

3.9
/5
rDev
-6.5%
look: 4 | smell: 4 | taste: 4 | feel: 4 | overall: 3.5
Sampled at the brewpub today.
The beer pours an amber orange color with good head retention and lacing. On the nose I get a considerable amount of green tobacco, pepper and citrus, coupled with some noticeable malt and alcohol. This smells as if it will be a good size DIPA, which of course it is. Flavors replicate the nose in this DIPA, with the beer showing a bit more sweet malt then I expected. The beer also has considerable bitterness in the finish, but the sweetness and noticeable alcohol detract just a bit from the beer's drinkability.
While this is an impressive DIPA, I have to confess that I preferred the regular IPA offering. There's just a bit too much alcohol and sweet malt in this beer, which I think is a distraction. Still, this is a pretty impressive DIPA from this excellent brewery.
★
810 characters

4.45
/5
rDev
+6.7%
look: 4 | smell: 4 | taste: 4.5 | feel: 4.5 | overall: 5
Man Hopworks is awesome. They're about the only organic brewery I've sampled that only happens to use organic ingredients.
Anyways, the beer holds a nice tall white and looks a clear amber. There's a big, floral bouquet of herbal citrus rind and lemon zest with mild toast, perfume and garden aromas. The flavor starts with a fresh-squeezed orange note and then dives into spicy, earthy (like a fresh root) tastes. There's a hint of citrus-flavored hard candy and leafy grassy notes. The finish is big and bitter, but doesn't knock out your palate completely. This brew does a great job of mixing fruit and natural hop flavors. Damn it's good.
★
644 characters
4.3
/5
rDev
+3.1%
look: 4 | smell: 4 | taste: 4.5 | feel: 4 | overall: 4.5
Had this in September of 2009 at the Hopworks Urban Brewery in Portland, Oregon. The colour was orange-amber with no had at all. The aroma was full of citrus skin and pine pitch. On the palate, a burst of froth followed by piney, resin-like hops in front and more citrus-like hops on the soft and back palate. Highly cloying, but not in such a manner as to be offensive [to me]. I thoroughly enjoyed the long, bitter finish that lingered for many minutes.
★
455 characters
4.4
/5
rDev
+5.5%
look: 4 | smell: 4 | taste: 4.5 | feel: 4 | overall: 5
Yay, had on-tap finally for lunch today....
- Rather clear copper amber... small white head, mild to little lacing....
- Huge citrus smell.. some pine, and floral notes... a hop forward monster with subtle caramel and roasty grain scent....
- Wonderfully smooth and balanced double IPA... huge citrus hop, some pine.. caramel and roasty flavors...
- Not sticky or overly oily which is shocking to me... not even all that dry.... almost a thirst quenching IIPA... if that makes sense!
- Huge huge marks on drinkability... might be too hoppy for some... but this hides any sign of being 9.2% alcohol by far.... certainly zesty and fruity.
★
642 characters
Ace Of Spades from Hopworks Urban Brewery
92
out of
100
based on
85
ratings.