Dismiss Notice
Dismiss Notice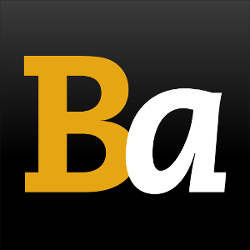 Join Our Email List →
And we'll send you the latest updates and offers from BeerAdvocate, because knowing is half the battle.
Dismiss Notice
Shreddin' Wheat
- COAST Brewing Company
Reviews: 11 | Hads: 31

3.7
/5
rDev
-7.5%
look: 3.5 | smell: 3.5 | taste: 3.75 | feel: 4 | overall: 3.75
@ Closed for Business
Served a foggy pale yellow color. A small, wispy white head sits on top and leaves a few strings of lacing behind. Aromas of soft wheat and a slight lemon sweetness. Peppery, noble-like hops, wheat, cereal grain, and a vague citrus element in the flavor. Crisp with a slight bitterness. Simple and refreshing...a decidedly not hoppy attempt of a fairly loose style.
★
388 characters

3.79
/5
rDev
-5.3%
look: 4 | smell: 3.75 | taste: 3.75 | feel: 3.5 | overall: 4
On tap at Closed for Business.
A: Pours a clear golden/orange color/ A two finger white head forms with good retention. Plenty of lace is left behind.
S: Musky, husky wheat in the nose. Peppery, herbal spice and a light bitterness lingers.
T: Fairly simple here. The musky wheat flavor, peppery spice. Cracker and grainy like malts and a linger bitterness.
M/D: A light to medium body. Moderate carbonation, that is a bit on the water side for me. Still, I can drink a lot of this. Easy and enjoyable.
A simple wheat, with a bit of a hoppy finish. Very enjoyable. Though nothing that will particularly stand out from the crowd.
★
629 characters

3.99
/5
rDev
-0.2%
look: 3.75 | smell: 4 | taste: 4 | feel: 4 | overall: 4
growler into a hefe glass
A: Pour is a crystal clear, very pale straw yellow with a billowing almost 3 fingers width of bright white head that leaves a few small patches of lacing.
S: Wheat, some hoppy spice, hay, herbaceous, lemon and orange citrusy notes. Surprisingly aromatic for the style.
T: Follows the nose, with hop spice and a big wheat character being the first flavors I notice. There are some sweeter notes, a surprising amount of bitterness, lemony citrus. Full flavor for the style.
M/D: Medium body, moderate carbonation which is lower than many in the style, drinkability is good.
O: Overall, a very nice example of a style that is generally rather blah. Along with Lil Sumpin Sumpin, probably the only other American Pale Wheat worth drinking. Nice on this hot Charleston day, when on the way to the brewery my car was reading 102 degrees!
★
866 characters
4
/5
rDev 0%
look: 4 | smell: 4 | taste: 4 | feel: 4 | overall: 4
A: Poured from a bottle to a weizen glass. Had a pale yellow color and a hazy texture. There was a big, creamy, fairly long-lasting head. Very good lacing.
S: A pretty strong wheat element in the aroma, along with some citrus as well.
T: Tasted of wheat (though more mildly than I expected), a bit of malt, and some lemon in the finish. American Pale Wheat Ales are rarely that flavorful or complex, but this one has a crisp, likeable taste.
M: A good amount of carbonation with a smooth finish. Light-bodied.
O: COAST has brewed a good beer in a weak style. It's solid and easy to drink.
★
592 characters

4
/5
rDev 0%
look: 4 | smell: 4 | taste: 4 | feel: 4 | overall: 4
Has on tap into taster at the brewery.
Pours a golden hazy hue...
Smells of wheat, malts, and slight hops and citrus.
Taste is of wheaty malty hops. Very malty and full of grassy notes, but crisp and clean. Very easy drinker, and a very good wheat. This, in my opinion, is a beer of necessity...its god awful hot in Charleston, and only this brew could cure heat like that. Its very good, refreshing, and full of nice flavor.
★
426 characters

3.8
/5
rDev
-5%
look: 4 | smell: 4 | taste: 3.5 | feel: 4 | overall: 4
Served from tap into a Bell's stemmed tulip. Poured a hazy very pale yellow with a one finger pure white head that subsided half a finger slowly. Maintained excellent lacing throughout the glass. The aroma was comprised of sweet malt, wheat, subtle citrus hop, banana, grain, and fruit. The flavor was of sweet malt, wheat, banana, fruit, and grain. It had a light feel on the palate with mild carbonation. Overall this was a decent brew. The aroma on this one was definitely one of the top from the style I've smelled in a long time. Lots of complexity and very well balanced. This had me quite excited to try it, but the flavor just fell a little short. This was a little disheartening, but I continued on anyways. The more I had the more it started to grow on me. While I wish some of the citrus notes would have showed up in the flavor I don't see them as being absolutely necessary to make this brew work. A good brew without a doubt, but could definitely be improved upon in the future.
★
992 characters
4.05
/5
rDev
+1.3%
look: 4 | smell: 4 | taste: 4 | feel: 4.5 | overall: 4
very hazy and cloudy amber color, somewhat tinted yellow but actually a decent orange color surounding it. A small white head formed on the top maybe one finger high
Lots of light wheat aromas coming off of this one. thee is a definite hint of hops in there as well with a light lemon sort of smell sitting around in the back. Light grass and some yeast aromas as well. grain in this one with a good deal of wheat coming through. Finish is very dry with a nice bitter hoppy finish and a long drawn out flavor of bitter tangerine like.
★
537 characters
4.08
/5
rDev
+2%
look: 4.5 | smell: 4 | taste: 4 | feel: 4.5 | overall: 4
Growler filled at CBX, poured into a Weizen Glass.
Pours a hazy gold with a creamy white head that fades to a thin cap. I doubt there's anything prettier then a Wheat Beer in a Weizen glad, and this easily proves my point. Aromas of crisp wheat, lemon juice, orange peel, and sweet malt are so clean and fresh smelling, it's amazing. Taste is right in line with the nose, but with a biting grassy bitterness in the finish that gives this usually Plain-Jane style a bit of extra character. Mouthfeel is smooth, crisp, and a bit creamy, with a medium body and pleasant carbonation. Overall another winner from COAST, perfect for these balmy late-Summer lowcountry days!
★
668 characters

4.58
/5
rDev
+14.5%
look: 4.5 | smell: 4 | taste: 5 | feel: 4.5 | overall: 4.5
Growler poured into a weizen glass, and a handsome pour it is. Glowing hazy straw with a 3-finger bright white head that slowly recedes into a hill of foam and then a thick skim. Soapy lacing all over.
Fresh aromas of biscuity malt, lemon zest, fresh cut hay and grass. Lotsa flavor packed into this guy. Dry throughout the swallow, and exceedingly so in the finish, really showcasing the bitterness and grassiness of the hops. Nice lemony bite of wheat as well. Extremely clean, focused, and delicious. Only the fluffy carbonation keeps me from guzzling this stuff. Another winner from a brewery from the folks at COAST. Outstanding for (and regardless of) the style.
★
669 characters

4.03
/5
rDev
+0.8%
look: 4.5 | smell: 4 | taste: 4 | feel: 4 | overall: 4
Cool 32oz medicine bottle growler courtesy of the always generous jpmclaug. Big thanks for this one Jason! Poured into a Paulaner wheat beer glass.
A - Pours a wonderfully hazy pale straw golden color with two fingers of pillowy white foam that leaves some foamy lacing on the glass, all the way to the bottom of the glass.
S - Grassy hops, some sharp bitterness, wheat, a touch of wet hay and a hint of malty sweetness. Pretty straight forward, but gives an indication that this is a good after work, after lawnmowing relaxer on the deck...which is just what it is going to be.
T - Dominantly bitter! Grassy hops are assertive up front and deliver a strong bitterness on first sip. Behind that is a distinctive wheatiness, cereal grainy, dry and crisp. A little less bitterness would balance this off more, but nevertheless, I'm enjoying this hoppy wheat beer quite a bit.
M - Solid carbonation over a slightly lighter than medium body. Hop bitterness thruout from start to well past the finish.
O - Solid take on the style...if you like your American style wheat beers hoppy, this is definitely for you! Technically this is probably out of balance well towards the hop side, but it still works well. Some more balance would really make this outstanding, but it is a minor critique on this beer.
★
1,301 characters

4
/5
rDev 0%
look: 4 | smell: 4 | taste: 4 | feel: 4 | overall: 4
Picked up a growler at the brewery last weekend. Poured into a standard pint glass...
A: Pours a cloudy, pale, straw with two fingers of snow white, sudsy head that leaves some spots of lace.
S: Wheat malts and some light biscuit notes; slight lemon zest.
T: Light graininess; some touches of lemon and a bit of chalky bitterness on the finish; has a nice little bite for a wheat beer.
M: Medium-bodied; moderate carbonation; refreshing.
O: Very drinkable; a great late-summer beer for these hot and humid August days (and nights) in the Lowcountry; very tasty for the style - I'm usually not a huge fan of wheat ales; and quite refreshing.
★
657 characters
Shreddin' Wheat from COAST Brewing Company
87
out of
100
based on
11
ratings.