Dismiss Notice
Get 12 monthly issues of BeerAdvocate magazine and save $5 when you select "auto-renew."

Subscribe now →
Dismiss Notice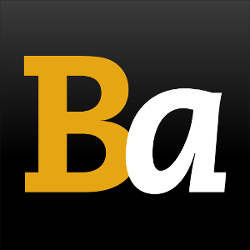 Join our email list →

And we'll send you the latest updates and offers from BeerAdvocate, because knowing is half the battle.
Sex Panther
- SanTan Brewing Co.

Educational use only; do not reuse.

Brewed by:
SanTan Brewing Co.
Arizona, United States | website

Style | ABV
American Porter | 6.50% ABV

Availability: Spring

Notes & Commercial Description:
Beer added by: ottovon on 02-05-2011

Huge mouthfeel of chocolate and caramel malts, nutty dried fruit flavors with a big chocolate finish. It has bits of real panther in it...so you know its good!
Reviews: 37 | Hads: 244

3.72
/5
rDev
+6.9%
look: 4.25 | smell: 3.5 | taste: 3.75 | feel: 3.75 | overall: 3.75
A dark dark reddish colored beer rests below a big tan head. A nice lacing and a small biscuity mound remain long after the head has receded on this American Porter.
Dark chocolates, light black licorice and a hint of alcohol aroma.
Roasted grain malts with a edge towards dark bakers chocolate taste with just a hint of hops bitterness.
A dry aftertaste on this full bodied beer with a light darker chocolate taste staying around.
Decent tasting easy drinking porter, worth a try. I think pairing this with the right food and it would only get much better.
★
561 characters
3.82
/5
rDev
+9.8%
look: 3.75 | smell: 3.5 | taste: 4 | feel: 4 | overall: 3.75
Had this on tap at the Blue Hound in Phoenix before the Suns game I went to last week. This was good and filling, unlike the tiny portions that constituted my dinner. I wanted something local for my beer there and thankfully, this was available. It wasn't as filling as other Porters that I had before but this was a great choice and a nice offering from SanTan, that held it's own easily.
The pour to this was a very dark brown with just a hint of light streaming in around the edges. Nice head as well with lacing that stuck around after each sip. The aroma was like that or licorice or anisette with a good amount of caramel to reinforce that in the taste. It felt like a Scotch Ale since there was some stickiness too although the chocolate fit in well with this, it felt out of place since this was a Porter. Thankfully, this was creamy enough with a low amount of carbonation, allowing it go down nice and smoothly.
As for the alcohol, it was just right. I could only feel it once I finished off my pint, the buzz finally set it but it wasn't anything excessive or distracting from the flavors of the beer. While this wasn't a terribly heavy beer, I enjoyed it and the chocolate flavor lends itself to this being just as good as a Stout for an after-dinner drink. Nice job on this one by SanTan - too bad I can't get any of it back east here.
★
1,351 characters
3.44
/5
rDev
-1.1%
look: 4 | smell: 3 | taste: 3.75 | feel: 2.75 | overall: 3.5
Picked up a sixer in late January from Total Wine for $6.99.
Beer poured cola brown with a nice tan head that is leaving some lacing behind.
Nose is nothing special. Very faint roasted malts.
Taste is a light roasted malt, some chocolate, and a decent amount of hopping so that it is not overly sweet.
Mouthfeel is light and disappointing.
Overall this is a decent brew and would drink if offered. It is lacking the body i would expect from a beer with a 6.9 abv.
★
468 characters
3.89
/5
rDev
+11.8%
look: 3.75 | smell: 4 | taste: 4 | feel: 3.5 | overall: 3.75
Poured from a can into a dimpled mug.
A - Opaque dark-brown with ruby edges, with a one and 1/2 finger head of light brown foam. Nice sheet of lacing coats the glass.
S - Rich aroma of chocolate, molasses, brown sugar, and a hint of almond.
T - Taste follows the nose almost exactly. Lots of cocoa flavors with a nice nuttiness rounding things out. Quite sweet. Hops are basically non-existant. Cocoa flavors maybe a tad bit artificial.
M - Light bodied. Low carbonation and creaminess lead to an extremely silky feel. Wished it was just a little thicker.
O - A nice, solid porter. A little gimmicky with the chocolate, but tasty enough to be forgiven.
★
659 characters

3.04
/5
rDev
-12.6%
look: 2.5 | smell: 2.75 | taste: 3.5 | feel: 2.75 | overall: 2.75
Silly, sophomoric name is sure to sell this product - and the can artwork is only going to help.
Pours very dark brown to black depending on light. Even with a very aggressive pour the head was minimal and receded very quickly.
Nose was surprisingly light, even in my original, authentic Samuel Adams perfect pint glass. Faint cocoa and roasty aromas noted.
On the palate it is surprisingly light bodied. Decent amount of roasty flavors with some chocolate control the show, but nothing overly flavorful. Easy drinking and rather light, perhaps made to be approachable to an extremely wide audience that might be put off by too much character in the porter.
★
660 characters
3.71
/5
rDev
+6.6%
look: 3.75 | smell: 4 | taste: 3.75 | feel: 3.25 | overall: 3.5
Had a fresh growler of this filled for me yesterday, brought straight home and shared with friends.
A - Pretty standard opaque inky appearance, forms a nice creamy froth on top and it leaves some thick lace down the glass as its consumed.
S - Chocolate and malty sweetness, sweet milk. Very dessert-like. A bit more subdued with the chocolate than other chocolate brews I've had in the past.
T - Delivers with the sweetness and the chocolate, but it stops there. Just doesn't feel complete, something missing. Easy drinking though.
M - Really oily, and a flat unimpressive finish. Just OK for me.
O - I think its an interesting offering, I'd drink another esp. after dinner. San Tan seems to be getting better and better.
★
726 characters

3.34
/5
rDev
-4%
look: 3.75 | smell: 3.5 | taste: 3.25 | feel: 3.25 | overall: 3.25
Can pour for New Brew Thursday's 3rd Anniversary event held at Beachwood BBQ & Brewing in Long Beach, CA.
Pours a murky brown with a foamy dark khaki head that settles to a film on top of the beer. Foamy streaks of lace form around the glass on the drink down. Smell is of dark roasted malt and cocoa aromas. Taste is much the same with a cocoa flavor on the finish. There is a mild amount of roasty bitterness on the palate with each sip. This beer has a lower level of carbonation with a slightly crisp and medium bodied mouthfeel. Overall, this is a pretty average beer for the style with a better smell than taste.
★
619 characters

3.76
/5
rDev
+8%
look: 4 | smell: 3 | taste: 4 | feel: 4 | overall: 4
On-tap at Taste of Tops in Tempe, AZ. After reading some of the other reviews, it's clear that this beer was mislabeled as a barleywine. It's correctly classified as a porter on this site. The rating might be a bit higher if the last few reviews were rated to the style of a porter.
A: Deep, dark, blood red on the edges but mostly pitch black. Light brown, bubbly head with no lace and little head retention.
S: Some roasted and chocolate malt but mostly unimpressive.
T: Great chocolaty body with a smooth, roasted malt finish. A smoky, roasted flavor fills the mouth. A nice sweetness at the end, as well.
M: Easy and enjoyable to drink. The body isn't watered down like most porters. Good flavor.
O: Solid offering from SanTan. Can stand with most porters out there.
★
775 characters
2.55
/5
rDev
-26.7%
look: 3 | smell: 3 | taste: 2 | feel: 3.5 | overall: 2.5
I know a lot of beer geeks have been talking about this beer but I found it to be very disappointing. This certainly is not a barleywine as labeled here but a chocolate porter. Murjy brownish black color. Mouthfeel was very thin. Flavor was weak bittersweet chocolate. Tan head. Nice name, mediocre beer. I wish someone would tell me why this beer had so much hype.
★
365 characters

3.7
/5
rDev
+6.3%
look: 3.5 | smell: 3.5 | taste: 4 | feel: 2.5 | overall: 4
I don't know how no other brewery snatched up the name "Sex Panther" before SanTan did, but I'm ecstatic they all missed out, because now I get to pepper this review with Anchorman quotes. Thank you, other breweries' name-creation guys. Next time we hang out, I'm taking you to Pleasure Town.
Sex Panther debuted on draft at SanTan's Chandler brewpub in early 2011 as a chocolate barleywine -- a unique style in the beer world. Reception was mixed, and it only worked every time 45 percent of the time as opposed to the preferred 60 percent, so in 2012 brewers switched the style to "double chocolate porter." The current recipe contains Colonial Rosewood Cocoa, white wheat, heaping helpings of chocolate malt and bits of real panther, so you know it's good.
In a pint glass, the brew's dusky as a chunk of dark chocolate but gives up lighter amber hues at the edges. Stick your nose close, if you dare. It's a formidable scent, and stings the nostrils with surprisingly tangy notes of raisins, figs, red wine and Dr. Pepper. Hints of toasted sourdough bread can also be picked out amid a background of coffee, cocoa and peanut skins.
The front of the flavor is similar to the front of the nose: prunes, figs, grape skins, a hint of vanilla. But it isn't until the swallow that this kitty really starts purring. Huge notes of dark chocolate, espresso, truffle, molasses and cocoa powder meld in mild sweetness before a looong roast cacao finish. Summit hops provide some floral bitterness (20 IBUs), but most of the astringency comes from heavily roasted malts.When it all comes together, its almost like a dark-chocolate covered fig. The alcohol content -- a saucy 6.9 percent -- is nowhere to be found.
My only complaint? The body's a little thin, and the watery mouthfeel doesn't gel with Sex Panther's chewy, roasty flavors. Maybe Santan will put the beer on nitro to remedy this.
★
1,891 characters

3.53
/5
rDev
+1.4%
look: 4 | smell: 3.5 | taste: 3.5 | feel: 3.5 | overall: 3.5
Sampled at 1702; February 2011
Arrives from the tap with a dark, concentrated brown color that shows a clear, rich brown hue when held up to the light. The head is a lightly browned, darker tan colored head. The aroma smells of toasted malt character that has lots of browned bread character. There is an underlying fruitiness that almost has a tartness to it and it reminds of plums, a suggestion of cherries and lightly roasted raisins.
Lightly sweet tasting and actually quite fruity with notes of plums and rum soaked raisins (though without the heat), accentuating brown sugar notes, chewy toasted brown grain flavors, lots of nutty notes (almost hazelnut like in character). At times the body of this can seem somewhat rich, but at others it seems like it is a bit on the thin side for a beer of this type; there is a touch of creaminess to the texture and the carbonation is fairly slight. There is a touch of herbal, definitely bitter (but not overly so) hop character in this beer that supports the more dominant malt / sweet character of this beer. A touch of dark grain character also seems to contribute a bit to the bitterness in the finish. As the beer warms a touch of cola like spiciness comes out and this seems to be accentuated by the lightly sweet malt and toasted grain edge to the finish.
Not bad, but it doesn't seem to quite do it for me either; the biggest thing for me is that it seems to get quite thin after only a couple sips and the flavors suggest / require a big, chewy beer to support the character properly.
★
1,543 characters

4.09
/5
rDev
+17.5%
look: 3.5 | smell: 4.5 | taste: 4 | feel: 4 | overall: 4
A: pours out a dark brown with a tan head. the head faded quickly, but this might also be due to the fact that is was poured from a growler and could have lost some carbonation.
S: smells of toffee and roasted malt. i get a little bit of coffee and dark chocolate in the aroma as well. i get some fruit, like plum and date. has a nice sweet aroma without being overly sweet.
T: i get some caramel/toffee, roasted malt and there is definitely some chocolate notes. It finishes pretty dry and with a little bitterness like a dark chocolate would. there is also some alcohol in there.
M: it has a medium-thin body, with a little carbonation. it is a smooth beer.
D: it is pretty easy to drink and i could see myself ordering more than one of these.
this is a chocolate barleywine. a friend got a growler from the brewer and shared it last night with us. overall this was a good beer, and i really like the chocolate notes in the barleywine.
★
944 characters
Sex Panther from SanTan Brewing Co.
80
out of
100
based on
37
ratings.