Dismiss Notice
Dismiss Notice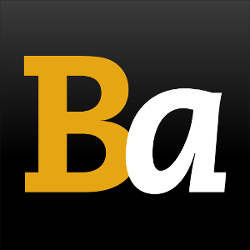 Join Our Email List →
And we'll send you the latest updates and offers from BeerAdvocate, because knowing is half the battle.
Dismiss Notice
The Big O
- O'so Brewing Company & Tap House
| | |
| --- | --- |
| Educational use only; do not reuse. | |
Reviews: 32 | Hads: 96
3.7
/5
rDev
+9.5%
look: 3 | smell: 3 | taste: 4 | feel: 4 | overall: 4
A: Hazy yellow/orange, OK head, but really dies off quick. No lace.
S: malts, maybe an adjunct of corn (?), apples, citrus.
T: Surprised after not being really inmpressed with the lack of head retention, and adjunct nose. Some yeast, green apple, honey orange. Finishes with a slight bready sweetness.
M: Light, clean. Crisp.
D: I can drink this one after the other. Nothing heavy to get in the way of summertime refreshment. Not sure I would want this while in the mood for a more complex beer, but, hell, it's a TON better that BMC beers.
★
545 characters

3.5
/5
rDev
+3.6%
look: 3.5 | smell: 3.5 | taste: 3.5 | feel: 3.5 | overall: 3.5
12oz single, Riley's, bought 4 different o'so singles - guess i didnt realize the beer was not highly regarded
appearance: poured into a pint glass, hazy straw-orange body with a 1/3" foamy white cap and light retention...when examined a bit more closely you can see a very light clear body beneath the clouds
smell: toasted grain, wheat, lemony sweetness, doughy
taste: an ok blonde ale - artificially sweet (lemon/orange), minimal malt and no hops... a little grainy. not really worth consuming a 2nd time
mouthfeel: sweetened, medium-light
drinkability: ok
★
564 characters

4.05
/5
rDev
+19.8%
look: 4 | smell: 4 | taste: 4 | feel: 4.5 | overall: 4
A-Pours a slightly hazy honey amber w/a hint of orange-pink. Light tracing remains, and the head did not last long, but it is still hanging on. Small beads of carbonation rise and hug the edges of the glass.
S-Bitter almond, mango, peach, light sweet malt, orange, light coriander, nutmeg, light yeast. Honestly, the first smell didn't do much for me, but it was very different. Each subsequent aromatic sampling brought forth something new, and
T-Very fruity upfront with a residual and pleasant sweetness; midway the bitter almond emerges, and a light spiciness reveals itself just after. The finish is of light hops, dough, and a final light zing of citrus. Crisp and even.
M-Excellent mouthfeel and variability throughout the drinking experience. I feel all sorts of sensations and flavors that work very well, and that are unique. The bitter almond pleasantly coats the mouth beyond the finish, and marries well with the citrus. The fruit is potent, but the sweetness is well-restrained. This ale is well-balanced and even.
D-Very enjoyable. I will definitely buy again. Something like this is refreshing in summer as a session brew, and also exhibits autumnal traits like the spiciness and fruit that make it nice to drink this time of year.
★
1,248 characters

2.6
/5
rDev
-23.1%
look: 1 | smell: 3.5 | taste: 3 | feel: 1 | overall: 2
A - Zero head. Not looking good so far. The body is a hazy orangish-yellow.
S - Sweet malt aroma with hints of mango.
T - Let me start out by stating it will be very difficult to get a real gauge of the taste here because this beer is completely flat. I will however do my best to distinguish that flavor ever though the texture is awful. It has a sweet malt flavor followed by a finish of hops.
M - Like I said, there is nothing here that helps this beer. It is flat and I'm not going to finish it.
~ I will get another and hope that it doesn't fail me again.
★
565 characters
3.97
/5
rDev
+17.5%
look: 3.5 | smell: 4 | taste: 4 | feel: 4 | overall: 4
I had a couple of these at the Hill Top in Stevens Point. This place deserves to be in Beerfly!!
Poured into a glass mug, the beer is a slightly hazy gold with a fairly dense white head.
The aroma is of malts, hay and apple with some slight citrus. Very fresh and inviting.
The taste is a refreshing mix of slightly sweet malts, a bit of fruit with a touch of citrus based backend bitterness. The apple notes become more prominent as you work through the beer.
The mouth is crisp with decent heft. Very easy drinking beer would be a killer crossover beer and I found it very easy to session.
★
597 characters
3.79
/5
rDev
+12.1%
look: 4.5 | smell: 3 | taste: 4 | feel: 4 | overall: 4
Brewer's Description: refreshing light colored cloudy beer that showcases a brilliant malt presence touched off with a balanced subtle hop finish and a lasting impression of sun dappled oranges. Enjoy.
Presentation: Dark brown bottle with a label of big lake, probably one that begins in O.
Appearance: Slightly cloudy, ultra pale yellow-gold with a white head that lasts as thick, bubbly lace with plenty of cling.
Aroma: Soapy. Coriander. Subtle small, ripe orange. Pale malt. No noticeable hops.
Taste: Orange candy as well as real orange. Lots of orange. really. Pale malts. Lemongrass. Pretty straight forward.
Mouthfell: Medium body. Candy like front is very well balanced by a slightly hopped, mildly bitter finish. Well carbonated. Leans toward sweet but not cloying.
Drinkability: Quite good. On a hot day, I could down this. It does a fair job of offering sweet and fruity flavors for the masses, without being cloying. Some interesting notes and a very nice, balanced flavor overall.
★
1,001 characters
4.72
/5
rDev
+39.6%
look: 4.5 | smell: 5 | taste: 4.5 | feel: 4.5 | overall: 5
Purchased as part of "build-your-own-six-pack", off a recommendation from the store owner, who said it was O'so's answer to New Glarus' Spotted Cow. And it compares favorably, with three noticeable differences: smaller head, slightly more bitter, and slightly more carbonated. Not quite to Cow's level overall, but a very, very nice offering from the folks in tiny Plover, Wisconsin. Well done.
BTW-I am unsure as to the availability. I believe it to be year round.
★
466 characters
The Big O from O'so Brewing Company & Tap House
79
out of
100
based on
32
ratings.