Dismiss Notice
Dismiss Notice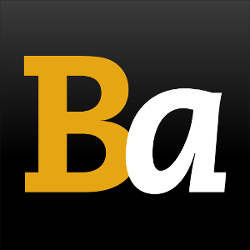 Join Our Email List →
And we'll send you the latest updates and offers from BeerAdvocate, because knowing is half the battle.
Dismiss Notice
Goldilock's Revenge
- O'so Brewing Company & Tap House
| | |
| --- | --- |
| Educational use only; do not reuse. | |
Reviews: 12 | Hads: 65
2.11
/5
rDev
-44.8%
look: 4 | smell: 1.75 | taste: 2 | feel: 3.5 | overall: 1.5
Also infected. Not nearly as bad as the BA Convenient Distraction, but could still smell the sour note upon pouring. The infection did not render the beer undrinkable, but definitely kept it from being enjoyable. Really disappointing on such a young beer. BA infection issues continue at O'so...
★
299 characters

4
/5
rDev
+4.7%
look: 4 | smell: 4 | taste: 4 | feel: 4 | overall: 4
Pours a dark black body, one finger lighter brown head, great retention. Not much lacing, but who cares, right? Tons of spirit, vanilla, oak, sweet graham crackers, a bit of dark sugar, mild anise on the nose. Straight forward. On the palate, a lot of caramel and graham cracker, a bit of vanilla, chocolate, mild dark fruit, and even a slight bit of smoke, a bit of that old campfire char. Some cocoa. It's pretty tasty. Mouthfeel is medium bodied, not quite full but not medium either; good carbonation that's on the lower side but more than acceptable. Finish is a bit of anise, dark fruit and char. Good bit of alcohol heat, but not necessarily a bad thing. Overall, a tasty smoked stout for sure; different but has all the qualities that brings the kids to the yard.
★
771 characters

3.94
/5
rDev
+3.1%
look: 4.5 | smell: 4.25 | taste: 3.75 | feel: 4 | overall: 3.75
On tap at Coopers Tavern for MCBW.
Really disappointed in this. A sulphur-y wood flavor mars the front end of this brew. It's certainly not bad. But on the heels of O'so's brilliant Convenient Distraction, this one pales.
★
222 characters

4
/5
rDev
+4.7%
look: 4 | smell: 4 | taste: 4 | feel: 4 | overall: 4
The color is dark but not completely blackout. Smell is a little hot with a little smoke/roastyness. Taste is strongly barrel, but not obnoxiously so. Some of the stout makes it through, but no smoke or roastyness from the nose. Finish almost has a slight bitterness to it. Overall, solid beer.
★
299 characters

1.57
/5
rDev
-58.9%
look: 3.5 | smell: 2 | taste: 1 | feel: 2.75 | overall: 1
Just horribly oxidized.
Sweet/Sour sauce, soy sauce, cardboard, dirty sherry. Disgusting.
Perhaps a problem with the cap-seal? Who knows...all I know is that this tastes like a horrible mess.
Bleh.
BeerAdvocate tells me that my comments must be between 250 and 5000 characters. Hopefully this now fulfills their requirement.
★
327 characters

3.98
/5
rDev
+4.2%
look: 3.5 | smell: 4.25 | taste: 4 | feel: 3.5 | overall: 4
Thanks to seeswo for this. Tulip glass.
A: Pours a dark coffee brown with a few cm. of light, cream-brown colored head which recedes to a ring consisting of some hilariously large bubbles. Quite good retention but only some dots of lace.
S: Creamy dark chocolate melds very nicely with light red wine, oak, a little coffee, some sort of strawberry and cherry candy, a bit of caramel and boozy burn. The nose is mild but well integrated and interesting.
T: Mild roast and milk chocolate, mild oakiness on the palate and on the finish, medium roast coffee, and a little brandy. Off dry. Alcohol is very well hidden.
M: Medium-light body and very light soft carbonation, approaching flat. A bit thin for the style. Sticky.
O: Pretty good, and drinkable enough. The flavors are on the mild side, but well balanced and integrated. And there aren't enough brandy barrel aged beers, so I dig the effort.
★
901 characters

3.98
/5
rDev
+4.2%
look: 4.25 | smell: 4.25 | taste: 3.75 | feel: 4 | overall: 4
Very dark pour, mostly black, maybe some dark-ass brown peeking through the very edges, topped off with a light-tan head that retains nicely for at least half of the pour. The nose hits hard with bourbon, vanilla, and woody-oak aromas. Very syrupy, menacing, and dark, complete with some malty sweetness; licorice, burnt brown sugar, and deep, overripe, dark fruits. Some caramel malt may be present, but the roasted chocolate malts are much heavier and more noticeable here.
The taste follows through nicely, with some sweetness up front; sugary dark plums and figs, licorice and light anise, bittersweet cocoa, and a touch of molasses. There's a huge oak and bourbon flavor that even gives off some notes of vanilla and boozy cherry. Nice warmth and bite from the alcohol balanced pretty well with the sweetness of the malt. The aftertaste is full of more licorice and anise flavors, but after the beer is completely gone, your mouth is left with a super-huge wet and woody aftertaste; oak, maple, and still fairly bourbon-forward with some light hints of dry roasted coffee beans. Thick body, low-medium carbonation, silky and milky mouth feel.
Solid barrel aged stout here, although the booze feels more like bourbon than brandy (this is aged in brandy-barrels, right?). Heavy and robust, this one will put you on your ass pretty quickly. Thanks to the person who broke this one open at the tasting!
★
1,405 characters

4.1
/5
rDev
+7.3%
look: 4 | smell: 4 | taste: 4 | feel: 4 | overall: 4.5
Thanks to Jeff for trading this one to me. Pours black in color with a small off-white head. Nose is full of brandy and vanilla with a bit of oak. Plenty of roast, dark fruit, and cocoa as well. The flavor is quite bold. A touch of booze but an overall enjoyable brandy and vanilla component. Strong roasted malt and dark chocolate with an undertone of dark fruit. This was really quite good.
★
392 characters

3.97
/5
rDev
+3.9%
look: 3.5 | smell: 4 | taste: 4 | feel: 4 | overall: 4
Bottle pour at the bottle share hosted by Adam Fine Wine & Liquor held at Sophie's Place in Redondo Beach, CA.
2012 vintage.
Pours an almost opaque super dark crimson brown with a foamy khaki head that settles to an oily film on top of the beer. Tiny dots of lace form around the glass on the drink down. Smell is of roasted malt, cocoa, wood, and some brandy aromas. Taste is much the same with an alcohol kick and a woody finish. There is a mild amount of roasty bitterness on the palate with each sip. This beer has a good level of carbonation with a crisp mouthfeel. Overall, this is a good beer with some solid aromas and flavors.
★
641 characters
3.75
/5
rDev
-1.8%
look: 4 | smell: 4 | taste: 3.5 | feel: 3.5 | overall: 4
A: Poured deep, deep brown and well carbonated, small dirty white cap, minimal lacing
S: Nice brandy notes with roasted malts, old wood, Earth and chocolate
T: Immediate brandy presence with roasted malt and a slight astringency. Mid taste is roastiness, cocoa, booze, earthiness and wood and sweet brandy finish
M: Medium to big body, well carbonated with lots of brandy on the aplate with a rather dry finish
O: Good
★
422 characters
4.07
/5
rDev
+6.5%
look: 3.5 | smell: 4 | taste: 4 | feel: 4 | overall: 4.5
Reviewing the Goldilock's Revenge from O'so Brewing Company. This beer is an imperial stout aged in brandy barrels for five months. A hearty thank you and shout out to Nick for sharing this one with me. I doubt I would have ever heard of it if you didn't have a bottle, and I am very glad to have had the opportunity to try this one.
Score: 91
2012 vintage bottle from the 767 bottle release in February/March. Served in a Surly Darkness snifter and enjoyed on 04/25/12.
Appearance: Pours almost no head. Jet black color with a thin later of brown highlight atop when held up to light. There is a pencil thin bubbly ring around the glass. Minimal oily lacing, virtually no retention. 3.5/5
Smell: Brandy sweetness, raw chocolate, brown sugar, and creamy chocolate. Hint of cherry and red grape. Vanilla and spice too. 4/5
Taste: Surprisingly straightforward, but very delicious. Raw chocolate, milk chocolate and sweet brandy throughout. Red grape, brown sugar and toffee. Not at all boozy. There's a hint of licorice on the midpalate. 4/5
Mouthfeel: Medium-full bodied, minimal carbonation. Syrupy mouthfeel that is a little creamy. Modestly sweet finish. 4/5
Overall: A very delicious, under-the-radar imperial stout. I have not been impressed by O'so's other beer offerings, but this one was fantastic. I hope this gets brewed again in the future and given some distribution (I think this was a brewery-only release).
Recommendation: Hunt a bottle of this beer down if you like imperial stouts.
Pairings: Chocolate macadamia cookies.
Cost: $11 for a 750 ml bottle.
★
1,576 characters

3.92
/5
rDev
+2.6%
look: 4 | smell: 4.5 | taste: 3.5 | feel: 4 | overall: 4
4/7/2012
Thanks!
A: Deep brown with a fast fading beige head.
S: Very strong brandy character on the nose, unlike most brandy Stouts I've had. Pronounced plum and grape. Very fruity. Blackstrap molasses accompanies dark chocolate and some apple. Touch of caramel.
T: Strong roasted grain profile with strong brandy notes that ultimately submit to the base beer. Big grape and plum presence with a strong chocolate profile. Moderate roasted malt presence.
M: Full body with upper medium carbonation.
Overall: Really nice aroma and good flavor. Nice Brandy barrel Stout.
★
574 characters
Goldilock's Revenge from O'so Brewing Company & Tap House
85
out of
100
based on
12
ratings.