Dismiss Notice
Get 12 monthly issues of BeerAdvocate magazine and save $5 when you select "auto-renew."

Subscribe now →
Dismiss Notice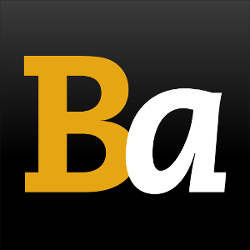 Join our email list →

And we'll send you the latest updates and offers from BeerAdvocate, because knowing is half the battle.
Northern Hawk Owl
- Right Brain Brewery
| | |
| --- | --- |
| Educational use only; do not reuse. | |
Reviews: 15 | Hads: 112

3.96
/5
rDev
+11.2%
look: 4 | smell: 4.25 | taste: 3.75 | feel: 4 | overall: 4
22 oz. bottle poured into an imperial pint glass.
A- 1-1/2 finger, dense khaki head develops with a normal pour. Clean, copper body displays light carbonation. Head sustains at 1/2-finger and leaves really good, sticky rings on the glass.
S- Sweet caramel. Lightly hopped, though fresh. Grassy? Floral? Light nuttiness increases with warmth as does a toasted grain quality. Caramel is the consistent player here.
T- Really nice. Balanced between sweet caramel, slightly toasted malt and hops that are clean, grassy, maybe spicy/minty. Dry finish. Slightest hint of buttered, whole wheat toast.
M- Medium body, moderate carbonation. Pleasantly chewy.
O- very solid amber ale. The 1st "traditional" beer I've had from RBB. I'm guessing this is one of the initial offerings they are bottling in the 22 oz format. If it becomes a reasonably priced sixer, I could see it fitting into my Amber Ale rotation.
★
916 characters

3.9
/5
rDev
+9.6%
look: 3.5 | smell: 4 | taste: 4 | feel: 3.75 | overall: 3.75
Bottled on Oct/8/2015.Pours into an imperial pint glass a dull amber with a thin quick to fade slight off white head atop.Caramel and toasted bread,and big fruity aromas really stand out,a pretty assertive malt forward nose.That caramel and toast are again assertive on the palate,a very bready,and earthy malt base makes for almost an ESB,or at least an American brewed one.I like this beer more than most of the others and Iam a hophead and still really enjoy this beer.
★
472 characters
3.85
/5
rDev
+8.1%
look: 3.75 | smell: 3.75 | taste: 4 | feel: 3.75 | overall: 3.75
Poured from the bottle a dark hazy rust color with two fingers of frothy beige head.
Aroma of tart ripe fruit and white wine grapes and a thin whiff of caramel malts.
The taste delivered the tartness of the aroma with canned cherries and white wine and to a lesser extent, caramel malts. The tartness lingers thru the finish.
Medium bodied and quite dry with a lighter carbonation.
An interesting amber ale from Right Brain. The tartness was an unexpected surprise as I thought this one might be a malt bomb. I'm glad it was not.
★
533 characters
3.77
/5
rDev
+5.9%
look: 3.25 | smell: 3 | taste: 4 | feel: 4 | overall: 4.25
A - Dark copper, cloudy, with a faint off-white head. Nice lacing.
S - Caramel, honey (?), toasted malt. Overall pretty faint aromas, but it was served colder than it should have been. Not unpleasant, just not particularly compelling.
T - Nice balance of malts, yeast, burnt sugar, rounded out with some hops bitterness. Very pleasant.
M - Crisp, medium body, high carbonation. I enjoyed the mouthfeel, others might find it slightly too carbonated.
O - I would say this is a very balanced red that is greater than the sum of its parts. Would definitely drink this again.
★
570 characters

3.76
/5
rDev
+5.6%
look: 3.5 | smell: 3.75 | taste: 3.75 | feel: 4 | overall: 3.75
A - Hazelnut brown with a thin cap of off white head.
S - Malty, caramel, syrup, brown sugar.
T - Big sweet malt roast, sweet, balanced by some bitterness, and finishes faintly bitter. Easy drinking brew.
O - This is an easy drinking and malt forward red ale. I bought a solo and I would definitely go back.
★
312 characters

3.74
/5
rDev
+5.1%
look: 3.75 | smell: 3.5 | taste: 3.75 | feel: 3.75 | overall: 4
Had on tap in Traverse City, from the source.
A-Always hard to judge a beer based on appearance. Almost TOO many variables when it comes to glass type, lighting, etc. etc. Anyways, pretty much what you'd expect for the category. Served in a glass mug, had a nice muddy copper hue to it. Not much of a white head but was very sticky on the rim.
S-Sweet malts forward. Very absent hop presence. Big sugar cookies, fresh baked Hawaiian sweet bread, caramel, and syrup.
T-Very, very malt forward brew. Not a balanced amber and would say this is more like a very sweet english biter or southern English Brown ale.
M-Big and viscous to back up the malt bill. Incredibly easy drinking.
O-Very much enjoyed as ambers can be almost too hoppy sometimes. Great to see someone trying the other side of the fence.
★
810 characters
3.74
/5
rDev
+5.1%
look: 3.5 | smell: 3.75 | taste: 3.75 | feel: 3.75 | overall: 3.75
poured from can into pint glass...
a: two finger off-white head. light haze, copper color.
s: medium toast, rich caramel. herbal hops.
t: caramel, toffee, roasted almonds. medium bitterness. light phenols.
m: low carbonation, mouth coating.
o: easy drinking amber. malt forward with low carbonation would make this a very food friendly beer for bbq ribs or roasted lamb.
★
378 characters

3.56
/5
rDev 0%
look: 2.75 | smell: 2.25 | taste: 4.25 | feel: 4 | overall: 3.75
I bought a variety four pack of 22 oz bottles while I was at the brewery and the cost is … $45.00. Damn … this better be super great stuff. Avery's Maharaja is only $9.00 for a 22 oz bottle and that is super top shelf stuff. They just started bottling so costs are high for them right now.
Appearance: fairly clear amber body with a thin tan head and no lacing to speak of – I had to do a very aggressive pour to get some head. Nothing worse than working to get some head.
Aroma: smell … smell … smell again … lightly toasted white bread and not much else. Once the ale warmed up some still no nose.
Flavors: nice spice from the hops also a little sea grass feel, lightly toasted caramel, sweet bread – the kind that has a little fruit and nuts in it.
Mouthfeel: thin on the delivery then opens on mid and finish; toasted bread texture, dry sea grass on the mid, very fine carbonation feel, spice on the finish with a touch of sweet bread, long lingering aftertaste
To the Point: as far as amber ales go this is tasty; no bouquet; an easy session beer with a nice 5.8 abv just don't drink too fast but, at $5.50 an eleven ounce glass of beer here - this is no session beer. There is better out there or just as good but cheaper. At this price I'll stick to my Belgian beers.
Pairing: I would like to pair this with a Ruben sandwich
★
1,361 characters

3.49
/5
rDev
-2%
look: 3.5 | smell: 3.25 | taste: 3.5 | feel: 4 | overall: 3.5
From 16oz can with no date code. Seems to be the case with most Michigan breweries and not properly dating their product. Get with the times. Pours a murky, dark amber with a finger of head that settled to a thin cap. A little bit of lacing is left down the glass. Aroma is a combination of caramel and toast with fruity esters and maybe a bit of floral hops. The problem with a lot of amber ales is that they load up on so much caramel/crystal malt that they develop an artificial flavor. This beer largely avoids that scenario. The flavor is loaded with caramel however with more subtle hints of toasted bread, fruity esters, and a bit of floral hops. A bit of an artificial aftertaste but does not detract from the enjoyment of this beer. Body feels substantial for a relatively low ABV beer and it is very lifely in carbonation that adds to the enjoyment. The overall flavor of the beer is somewhat pedestrian but it has enough character to make this a better than average amber.
★
983 characters

3.46
/5
rDev
-2.8%
look: 4 | smell: 3.5 | taste: 3.25 | feel: 3.75 | overall: 3.5
Description: Medium amber color and cloudy with a white head. Smell and taste are kind of the same in that both are pretty thin and mild. There is a little bit of hoppy bitterness on the way down but not much else. Medium carbonation and you can't really taste the alcohol.
Suggested food pairing: Doritos, the original, cheese-flavored ones
If you like this beer then you should also try: Fat Tire
Ideal time to drink this beer: At a company happy hour that you really don't want to be at. The low(ish) alcohol content will ensure that you don't do anything stupid in front of your coworkers and the mundane flavor will make the decision to slide out the back door an easy one.
Overall: 3.5 (This beer is average and I would not drink it again) Not terrible but thoroughly mediocre, this one. If you'd like to try it direct yourself to the nearest brewpub and ask for an amber ale: it will closely resemble this as all mediocre ambers taste the same. There must be a secret recipe or something...
★
1,007 characters

3.42
/5
rDev
-3.9%
look: 3.5 | smell: 3.25 | taste: 3.5 | feel: 3.25 | overall: 3.5
Northern Hawk Owl has a peppercorn-red colour and scraps of clarity as well as golden-amber highlighting despite the foggy and fairly dark complexion. Its head is not too big, not too small, but just right, and appears to have the firm, spongy texture of mattress foam.
The beer uses enough Maris Otter malt to evoke aromas of nut brittle and toasted walnuts. It evokes elements of British desserts (toffee cake) and Greek-style dessert (honeyed-drizzled pastry and toasted nuts) but isn't aromatic enough to provide any actual sweetness.
Indeed, the honeyed and toasted nut notes aside, this flavour is certainly nothing that would satisfy as a dessert. It is nowhere near gratifying enough. It is malty, but tastes more of honeycomb cereal and smacks of butterscotch; it's not that tasty and is far from rich.
The finish is abrupt and bitter but doesn't really showcase any substantial hoppiness. American renditions typically utilize resinous varieties but this doesn't have a trace of fruit or pine and even the drying, weedy quality that ushers out the biscuity malt has no redeeming flavour.
I love malty beers. I love hoppy beers. I especially love those that can be both at the same time and Amber Ales, perhaps more so than any style, can offer that dynamic. This offering, however, doesn't particularly showcase either. Northern Hawk Owl Amber is certainly not a blockbuster example of the style. If Right Brain is a smart brewery they'll revamp this recipe.
★
1,475 characters

3.41
/5
rDev
-4.2%
look: 4 | smell: 3 | taste: 3.5 | feel: 3.5 | overall: 3.5
22 ounce bottle into pint glass, no bottle dating. Pours moderately hazy reddish orange color with a 1-2 finger fairly dense off white head with good retention, that reduces to a small cap that lingers. Light spotty lacing clings on the glass. Aromas of caramel, brown sugar, apple, pear, toast, brown bread, floral, grass, and light citrus. Decent aromas with big malt presence and a fair hop balance; pretty weak but pleasant. Taste of caramel, toast, brown bread, brown sugar, apple, floral, grass, light citrus, and light pine. Light bitterness on the finish; with lingering notes of caramel, toast, brown bread, brown sugar, apple, floral, grass, light citrus, and light pine on the finish for a bit. Good balance and complexity of malt flavors; with a fair amount of hop balance and zero cloying flavors after the finish. Medium carbonation and body; with a creamy and lightly slick mouthfeel that is good. Alcohol is very well hidden with only a slight warming noticed after the finish. Overall this is a solid amber ale. Good malt flavor complexity and robustness; and very smooth to drink. An enjoyable offering.
★
1,121 characters
3.28
/5
rDev
-7.9%
look: 2.75 | smell: 2.75 | taste: 3.5 | feel: 3.5 | overall: 3.5
$5.50 pint at Vinsetta Garage in Michigan.
Appearance: Brown/amber. Don't recall a haze, if there is one, it's faint. No head on it. Zero lacing left behind. Very average looking.
Smell: Weird! I couldn't tell if it was the glass or the beer, but it was an odd farm/spice sort of smell that I wasn't at all expecting from the style of beer. There's also plenty of malt in there as well -- this isn't an overly hopped up Amber, which seems to be pretty popular. Smells alright, nothing fantastic.
Taste/feel: Easy drinking's about the best thing I can say. Inoffensive. Pretty enjoyable. Not much to it though. A bit sweet with a little hop bitterness with the caramel malts, but it ends there... nothing particularly unique about it. Medium carbonation with a somewhat light mouthfeel.
The very definition of a forgettable beer. It tastes decent and I had no problem getting through the beer, but it's just not at all interesting. Eh.
★
938 characters

3.15
/5
rDev
-11.5%
look: 3 | smell: 3 | taste: 3.25 | feel: 3.5 | overall: 3
Pours a light fizzy head that fades almost instantly, clear tan maroon auburn brown color, looks like soda.
Nose generic sweet reddish malt, faint toffee nutty note, little syrupy, that's about it.
Taste brings more of the same, generic reddish malt, toasty masts with mild syrupy toffee candi and faint nutty. But at least decent hops, quite bitter that ramps quickly, earthy and spicy hops, chewy like esp on the finish, long lingering spicy chewy hop finish, sticky mild syrupy lingering.
Mouth is med bod, little syrupy, decent carb.
★
540 characters

2.73
/5
rDev
-23.3%
look: 3.5 | smell: 3 | taste: 2.5 | feel: 2.5 | overall: 2.75
Poured from 22 oz. bottle into tulip. Appears to be hand bottled. Has the classic "homebrew cap"
A: Pours a deep copper with a smallish 1 finger white head that sticks around.
S: Lots of malt in the smell. Slight bitterness from the hops.
T: More malts in the taste. Cardboard. Skunky hops at the end.
M: Watery and thin. Lacks carbonation.
O: I'm disappointed with this beer. I had the CEO stout from Right Brain and thought it was pretty good. This beer just lacks in every area. I'll probably try their others in the line up. Maybe I got a bad bottle. But I cant see myself buying this one again.
★
605 characters
Northern Hawk Owl from Right Brain Brewery
82
out of
100
based on
15
ratings.