Dismiss Notice
Dismiss Notice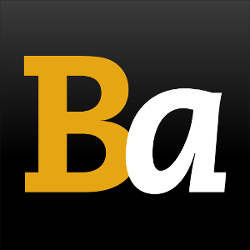 Join Our Email List →
And we'll send you the latest updates and offers from BeerAdvocate, because knowing is half the battle.
Dismiss Notice
Perfection
- Renaissance Brewing
| | |
| --- | --- |
| Educational use only; do not reuse. | |
Reviews: 11 | Hads: 19
3.65
/5
rDev
+0.3%
look: 3.25 | smell: 3.75 | taste: 3.75 | feel: 3.5 | overall: 3.5
Pours an almost clear golden/amber with a decent size off-white head. An appetizing aroma of bright citrus, grassy hop and sweetened malt. Taste is similar, a good malt and citrus balance. Good medium-light feel with quite a clean finish, not cloying.
★
251 characters
3.53
/5
rDev
-3%
look: 4 | smell: 3.5 | taste: 3.5 | feel: 3.5 | overall: 3.5
Bottle: Poured a hazy amber color ale with a relatively large foamy head with good retention and some lacing. Aroma of light dry hoppy notes with dry caramel malt notes that are also noticeable. Taste is a nice enough mix between dry caramel malt notes with some dry hoppy notes with light floral undertones. Body is quite full for style with good carbonation. Ok, but in the end this is not a style that I really dig.
★
418 characters

3.54
/5
rDev
-2.7%
look: 3.75 | smell: 3.5 | taste: 3.5 | feel: 3.25 | overall: 3.75
500ml bottle from the Ottawa LCBO for $6
Appearance - Slightly hazy amber colour with an average size off white coloured head. There is a high amount of carbonation showing and there is some good lacing. The head lasted for around 5 minutes before it was gone.
Smell - Malts, caramel/toffee, hops
Taste & Mouth - There is an above average amount of carbonation and I can taste malts, caramel/toffee, and hops. There are also some grassy notes and a biscuit like flavour. It ends with a malty prickly hop aftertaste.
Overall - Not bad by any means, but nothing worthy of the price point. Pretty fitting taste wise for the style.
★
631 characters

3.2
/5
rDev
-12.1%
look: 3 | smell: 3 | taste: 3.25 | feel: 3 | overall: 3.5
'Perfection' is a conceited name for a beer that doesn't even have a head. Its shimmering golden-amber body is attractive no doubt, but obviously not without flaw; clarity is muddled by a blurring haze, one that dampens highlights. And the lack of foam means no lacing to look at.
The nose features tired notes of toffee and dried apricot. Its breadiness and esters combine to make a fruitcake flavour, one that is pleasant without being the least bit alluring. The nuttiness grows more intense with warmth and air and develops a creaminess; it starts to smell a little like hazelnut gelato (albeit one heavily mixed with a big bag of grass clippings).
Perfection has a flavour profile that could be interpreted as anything... except interesting; it's a little hoppy (with notes of marmalade and pine resin) and also a little malty (bready and toffee flavours abound), but neither elements are especially tasty.
As is often the case with British-style pale ales, there's little hops to go around (at least relative to the burying amount of caramelized malt). Bitterness, where there is any, is apathetic and only vaguely earthy, much of its resinous pine elements melding into the malt before it can be properly appreciated. Water minerals make up a larger portion of the aftertaste.
Renaissance Brewing, like its name suggests, is like the Christopher Columbus of the brewing world: they've gone places and discovered things about beer styles that no one else had. Not in this case however. "Perfection" (unlike what its name suggests) is a typical example of a routine English pale ale and offers nothing new or better; ironically, one of their worst offerings.
★
1,679 characters
3.93
/5
rDev
+8%
look: 4.25 | smell: 3.75 | taste: 4 | feel: 3.75 | overall: 4
Best before November 30, 2013. Not sure when it was bottled.
Beer is an opaque orange colour with a large white head. Good retention and lacing.
Smell is fruity with some grassy and herbal notes. Some bready, slightly toasty malt scents.
Taste is quite nice. Light fruits (berry-like, and perhaps some grape) along with grass. Some toffee malt. Slight bitterness.
Light to medium bodied, strongly carbonated.
Overall, pretty nice. I prefer this to Renaissance's American Pale Ale or IPA.
★
496 characters

3.7
/5
rDev
+1.6%
look: 3.25 | smell: 3.75 | taste: 3.75 | feel: 3.5 | overall: 3.75
Very British! Stylistically very good, but a beer that has travelled a great distance and for which a premium must be paid - and not a style (for me) that warrants it...
Pours a thin and hazy amber with little head or carbonation - not an attractive pour. Malt-forward aroma has roasted and caramelized elements, as well as some unexpected roastiness. Flavour is again malt-forward, but mild and well balanced, with the initial sweetness passing into a mild bitterness in the finish. Well brewed and with a light body.
Nothing earth shattering, but it's fantastic to see NZ beers in Ontario, even if they're British in style!
★
627 characters
4.03
/5
rDev
+10.7%
look: 4.5 | smell: 4 | taste: 4 | feel: 4 | overall: 4
This was pretty good. Poured into an Oz schooner glass with massive foamy head ( I blame the pourer). Loads of hop oil esters blasting off the foam. Flavour is massive hop with decent malt/toffee underneath. A bit out of balance with big hops to clean the palate. Good all round but a bit more toffee as promised would have rounded it out. Drinkability is a bit down due to the lip-pursing hoppiness but I still rate it.
★
420 characters
3.77
/5
rDev
+3.6%
look: 3.5 | smell: 4 | taste: 3.5 | feel: 4 | overall: 4
Pours amber with a huge head.
Nose shows lots of grapefruit and pine alongside earthy and resinous hops. Also shows some sweet bready malt. Very English, but in a full-on hoppy way.
Similarly hoppy flavours with little in the way of malt backing, just a faint sweet bready note. Pleasant enough.
Moderate carbonation could really be higher.
★
340 characters

3.5
/5
rDev
-3.8%
look: 3.5 | smell: 3.5 | taste: 3.5 | feel: 3.5 | overall: 3.5
Slightly spicy, citrussy hop aroma. Fairly clear straw colour with a small, off-white head. Okay head retention. There is a light sulphur note on the palate which complements and earthy bitterness and mild citric hop character. An almost American interpretation of the English Pale Ale.
★
286 characters
3.81
/5
rDev
+4.7%
look: 4 | smell: 3 | taste: 4 | feel: 4.5 | overall: 4
Pours an attractive amber, the head is not very long lived however. My sense of smell is not the greatest so don't want to bash it on this but the smell is not strong enough for me to really pick out much, just a pleasant grassy aroma. Mouthfeel is very good with quite a lot of carbonation [or so I thought] followed by quite a solid hops kick and lingerng bitter aftertaste. Is actually very hoppy for what is meant to be a english style pale ale, which I have often found quite subdued.
This really is a nice enjoyable beer, admitedly it cost about as a imported english pale ale & I do think they have played with the style a little to make it this bitter but very nice indeed.
★
683 characters
3.53
/5
rDev
-3%
look: 4 | smell: 3.5 | taste: 3.5 | feel: 3.5 | overall: 3.5
A - Pours a hazy light copper colour with a couple of centimetres of white head that falls fairly quickly leaving big lacing down the glass.
S - Toffee maltiness and some herbal/floral hop notes.
T - Taste is much the same as the smell. Maybe with some more floral hoppiness.
M - Light to medium bodied. Fair amount of carbonation. Light toffee and herbal aftertaste.
D - A decent enough beer for what it's supposed to be. Would I pay $10AUS again? No. Would I drink it if someone else was paying? Yes.
★
506 characters
Perfection from Renaissance Brewing
83
out of
100
based on
11
ratings.