Dismiss Notice
Dismiss Notice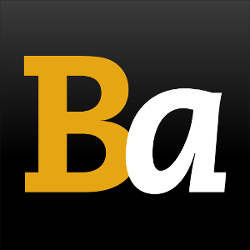 Join Our Email List →
And we'll send you the latest updates and offers from BeerAdvocate, because knowing is half the battle.
Dismiss Notice
Dunkelweizen
- Selin's Grove Brewing Company
Reviews: 12 | Hads: 15

4.65
/5
rDev
+20.2%
look: 4.5 | smell: 4.5 | taste: 4.5 | feel: 5 | overall: 5
A dark muddy brown colour with a small tan head and trapped carbonation. The head fades fast and reveals some light red highlights/edges. The aromas are spicy and fruity with some definate German yeast aromas in the mix as well. Phenols are all-over the place, and this brew could probably fool the most dedicated Franziskaner fan in a blind side-by-side tasting. The taste is wheaty, spicy, and fruity with some banana notes, and clove/vanilla notes. The finish is smooth and complex and the mouthfeel is creamy and to style. Drinkability is awesome as well. Another champion.
★
577 characters
4.3
/5
rDev
+11.1%
look: 4 | smell: 4 | taste: 4.5 | feel: 4 | overall: 4.5
An absolutley gorgeous, malty dunkel. If I had been blindfolded, I would have sworn that it was a dubbel. Carmelly and sweet; no over-hopping here. It has a very modest head and seems like it has a slightly viscous flow, so very smooth-drinking. Liked it so much we got a growler to go.
★
286 characters
4.12
/5
rDev
+6.5%
look: 3.5 | smell: 4 | taste: 4 | feel: 4.5 | overall: 4.5
Poured out a murky orange yellow color with a chunky off white head, surrounded by good lacing. There was definite and satrong banana notes coming fromt he nose. The taste echoed this, and added some good spicyness as well, maybe even a touch of ginger in there. The mouthfeel had a good thick body to it along with medium carbonation. Long sweet finish, but not cloying. Very satisfying and tasty.
★
398 characters
4.1
/5
rDev
+5.9%
look: 4 | smell: 4 | taste: 4 | feel: 4 | overall: 4.5
thanks to tenderbranson69 for sharing this growler. Poured chilled into two wheat glasses
A - a light caramel brown w/ a quickly dissipating white head. The clarity appears translucent w/ virtually no lace left on the glass. The bead is fine
S - A caramel-like sweet + creamy malt aroma w/ mild ripe banana and a hint of bubblegum in the nose
M - A gentle toastiness w/ high effervescent feel and subtle sweetness. The dunkle has a subtle spiciness in the finish
T - The flavor has a mild raisin-like sweetness w/ lightly toasted malt and creamy wheat flavor w/ a gentle melanoidin bready aspect. There is a slight banana fruitiness from the yeast and a mellow spicy flavor from the hops which add balance to the mild malt and full yeast taste.
The dunkle finishes semi-dry.
D - A classic tasting Dunkle, bready brew w/ lots of Weiss yeast character and nice hop spice. Not overdone on the malt yet sessionable w/ nice balance- Kudos Selin's Grove
★
952 characters

3.85
/5
rDev
-0.5%
look: 4 | smell: 4 | taste: 4 | feel: 3.5 | overall: 3.5
A-Hazy, muddy,murky dark tan with a bright white head that reduced to a thin ring leaving spotty lace.
S-Distinctive wheat maltiness with plenty of banana and bubblegum. Clove spiciness in the background.
T-Bready, chewy wheat with the "typical" banana/bubblegum/clove pop. Just a touch of astringency in the finish and light sour twang.
M-Medium-light body with a building sweetness that starts to turn me off.
D-A good dunkle for one pint, but not multiples. The slight cloying factor starts to get to me calling for me to take a break and cleans my palate.
★
564 characters

3.8
/5
rDev
-1.8%
look: 4 | smell: 4 | taste: 3.5 | feel: 4 | overall: 4
Draft at the brew pub served in a pub glass. The brew appears a hazed amber brown. A finger of creamy tan froth sits atop and slowly fades leaving a wall of lacing effect. It maintains a cap across the top seemingly throughout the entire duration with a light swirl every once in awhile.
The smell is spicy with Belgian phenols. Lots of clove and banana character that is hard to miss. Dark fruited quality eventually breaks through. A touch of minerals and citrus hops are the last things noted.
The taste is exactly what you would expect based on the aroma. Banana and bready with spices of clove and mild accenting fruits. A touch of herbal hops and citrus keep the yeast character in check.
This is a medium bodied brew with a modest level of carbonation. It is easy drinking and quite enjoyable. There is seemingly no alcohol inclusion in this offering. It is worth checking out if you get a chance.
★
907 characters

3.73
/5
rDev
-3.6%
look: 4 | smell: 3.5 | taste: 4 | feel: 3.5 | overall: 3.5
Served on-tap at the brewpub.
A - Pours deep brown with a fluffy one finger tall off white head leaving light lace down the glass.
S - Smells of bready wheat, light spice, bananas, clove and bubblegum. Not much sweetness initially but it really revs up as it sits in the glass.
T - Starts off with a bunch of chewy wheat slowly giving way to hints of bananas, spicy clove and bubblegum. The sweetness builds up as it comes to room temperature. Finish is a little chewy with some sweetness, lingering on the pallet for some time.
M - Medium body and flavor with moderate carbonation. Kinda chewy initially growing a little sweeter as it warms up in the glass.
O - I enjoyed this one but I doubt I would drink more than one. After about half the glass it became a chore to finish.
★
783 characters

3.65
/5
rDev
-5.7%
look: 3.5 | smell: 3.5 | taste: 3.5 | feel: 4 | overall: 4
On tap at the brewpub. Reviewed from notes.
Pours a nice moderate caramel color with a tiny pit of an off white head and not too much lacing. The nose brings forward caramel and some light, sweet malts along with a bit of clove alongside some banana. The taste is definitely dominated by the yeast with some banana, bubblegum, and a bit of spice. Some lightly-toasted bread and caramel in the background. Good light mouthfeel with nice carbonation.
★
449 characters

3.55
/5
rDev
-8.3%
look: 3 | smell: 3 | taste: 4 | feel: 3.5 | overall: 3.5
On tap at SGB on 2/1/08.
A - Hazy brown body with very slim off-white head that fully disappeared almost immediately. Very lively carbonation bubbles.
S - Predominantly clove aroma with a spicy malt aspect. Mild bubblegum sweetness and some banana and other fruits, but a bit more subdued than the spicy aromas. This brew emits a sweet and spicy yeasty aroma.
T - Clove and spices up front with fruit and bubblegum, as well as a hint of chocolate. Finish is rather bready.
M - Light to medium body with watery texture and quite a bit of active carbonation, resulting in some significant prickle on the tongue. A bit chewy. Finish is pretty spicy.
D - A prety solid dunkelweizen. Could perhaps use a bit more of the sweet to counter the spicy, but otherwise a nice offering from SGB.
★
789 characters
3.37
/5
rDev
-12.9%
look: 3.5 | smell: 4 | taste: 3 | feel: 3 | overall: 3.5
Another good one at the brewpub. Aroma is nice malty with chocolate malt. Creamy head and lace. Medium to light mouthfeel, even a bit watery. Licorice and malt. Like a brown beer. Easy to drink but not one I would seek out.Softer carbonation, would be a soft drink replacement.
★
277 characters

3.28
/5
rDev
-15.2%
look: 3.5 | smell: 3 | taste: 3 | feel: 3.5 | overall: 4
A 12oz serving at the brewpub in Selinsgrove, PA.
A: The dunkelweizen has a deep muddy brown color with some dark orange hints. The head is close to 1 finger in size.
S: The aroma is a roasted, burnt wheat toast. The wheat is evident but some estery banana notes are not.
T: The weizen has a firm taste that fits well in the style. The wheat flavor is soft and chewy, adding a slight edge to the malt body. The darker malts add a pleasing chocolatey element. The weizen element really comes through in the taste, showing off a clove body that goes nicely with the darker malts.
M: Weizenbock, in general, are very easy to drink and this is no exception. The malts and esters meld together nicely, creating a very easy-to-drink ale.
D: The nose comes across as thin but the flavor is pleasing. I'd gladly drink this again when we return to Selin's Grove Brewing.
★
876 characters

3.25
/5
rDev
-16%
look: 3 | smell: 3 | taste: 3.5 | feel: 3.5 | overall: 3
On tap @ the SGB on 1/30/10. Served in a pint glass.
Pours a hazy coppery orange, with a 1/2 finger of foamy off-white head. This doesn't hang around much at all, eventually going completely dead with no retention or lacing to speak of. The aroma leans very much towards the fruity side up front, with notes of unripe bananas and oranges. There is also some clove and a smidge of yeasty bubblegum present but there just isn't a whole lot of malt activity here for the other flavors to bounce off of.
The taste, once again, leans heavily towards the fruity flavors of the yeast, with plenty of banana, oranges, and a touch of green apple being present. Some sweetish feeling malts sweep across the back of this but there isn't a whole lot of definition to it. There is some low to moderate hop bitterness here, along with some spicy clove, which adds a bit of extra tang to the sweetness that is present. The mouthfeel is medium bodied, with a mellow crispness to it that then gets more flatter and heavier feeling towards the back of the swallow. Not a ton of heft here or anything but just enough to hold the drinkibility back for me.
This was the rare SGB offering that lingered on my table way longer than a beer from here should. The mix of muddled flavors and feel was something that I just couldn't get into at all. It must be something with the German Wheat Beers from here, as their only other selection that I didn't care a whole lot for was the Hefe.
★
1,466 characters
Dunkelweizen from Selin's Grove Brewing Company
86
out of
100
based on
12
ratings.